VWO FullStack
Launch Experiments and Features with Confidence, Ease and Speed
Leverage server-side flexibility to run omnichannel experiments with deep segmentation capabilities without any performance impact.
Launch experiments from any platform
Built for development teams. View docs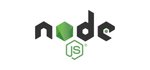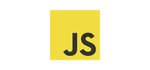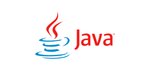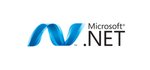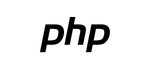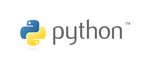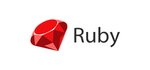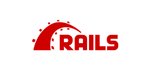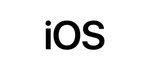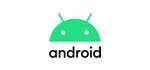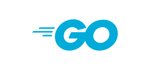 Advantages of server-side testing with VWO
A/B Testing
Run complex experiments rendered directly from your server and premeditatedly send variations to a visitor's device.
Feature Flags
Decouple deployment from release by creating flags, managing them at runtime, and choosing which user gets to see which feature.
Feature Rollouts
Mitigate risk by safely releasing new features to a small audience before going live.
Feature Testing
Test different feature configurations to determine the variant which delivers the best experience.
Cross-Channel Experimentation
Set your own user IDs to create consistent personalized experiences across all your customer channels for that user ID.
Traffic Allocation
Split traffic between multiple versions of your website and choose the percentage of visitors to be included in your experiment.
Report Segmentation
Slice and dice your test results to uncover hidden winners. Understand how differently visitor segments convert.
User Whitelisting
Quickly assure quality of experiments by driving specific users or user segments into particular variations.
Privacy
Our SDKs are open source and ensure that user data is never pushed in VWO servers.
SDKs
Easily integrate the VWO SDKs and get started in 15 mins with minimum performance impact.
Mutually Exclusive
Run multiple experiments on your home page or in-app while ensuring that visitors remain part of a single variation. The data collected for one test will never be affected by any other test.
Webhooks
Get notified whenever there is a change in campaign settings with Webhooks, and receive change event notifications.
Variation Stickiness
Ensure visitors remain bucketed in their respective variations and maintain experience continuity.
Projects
Creating individual projects lets you manage and track multiple business experiments simultaneously.
Environments
Manage campaigns across development, testing and production environments.
Targeting
Increase accuracy by creating custom segments to target a specific audience and reduce repetition by saving that segment for later use.
Bayesian SmartStats Engine
SmartStats, our Bayesian statistics engine, is engineered to compute accurate results for all your goals. It is configured to help you make the right business decisions without worrying too much about the statistics. We got you covered there while you focus on important business goals.
Intuitive Reporting
SmartStats is as sophisticated and as easy as you want it to be. While giving you easy-to-digest recommendations and metrics; our advanced reporting mechanism can help you slice and dice to understand each and every aspect of our recommendations.
Streamline Your Jobs To Be Done
Product Manager
When you run experiments, you can tweak them without assistance from your development team using VWO FullStack.
When you release software, you will have fine-grained control to choose the timing, audience of the release, and reduce release risk.
When you release software, you will have direct access to operation toggles to work efficiently and independently.
Developer
When you implement a server-side SDK, our quick setup will get you testing in production in 30 minutes.
When you implement a server-side SDK, you will be able to make sure it has no adverse effects on the system and the performance is maintained.
When you implement a server-side SDK, sending experiment data to popular Analytics and BI tools will be hassle-free.
Frequently Asked Questions
Server-side testing is a method of A/B testing wherein the variations of a particular test are rendered directly from the web server & then deliberately sent to the visitors' device.
Client-side testing is used when an optimization test involves delivering variations of a webpage that rest on the visitors' browser. Server-side testing allows tests to be run and modifications to be made directly on the web server & then render the same to the visitor's browser or mobile app.
An eCommerce store owner, with an aim to optimize for better conversions, wants to test two different checkout flows on both his/her website & mobile app at the same time. As this is not possible by running a simple A/B experiment on the client-side, Server side optimization is required. This type of optimization is more robust and is built for fairly complex tests.
Server-side A/B testing requires a one-time VWO SDK installation, which is integrated into your server application. Whenever a visitor lands on the client browser, a call is sent to the backend server, where the SDK of the server-side testing tool is installed. These settings are then used to create a client instance of SDK, which offers various capabilities like A/B testing by providing a variation to a particular user.
Launch Experiments and Features with Confidence, Ease and Speed