Success Story
Perfect Plants increased clicks on add-to-cart button by testing the product page
About Perfect Plants
Based in North Florida, the family-owned business commenced its operations in 1980 with the vision to provide better quality plants to the consumer. Perfect Plants, with an array of plants, shrubs, and trees, began its online journey in 2013 to reach more consumers.
Perfect Plants has a culture of achieving excellence at each stage of order delivery. They are known for providing healthy, beautiful, and fast-growing trees. The company uses VWO to experiment and perfect the consumer experience in its digital store.
VWO is by far the easiest testing tool. Our marketing team doesn't have to rely on any development resources to create & implement tests. The variables offered for A/B and Multi-variate testing fit just about any need. They also have insightful suggestions and tons of real-time examples.

Alex Kantor

President
We recently discussed with the Perfect Plants team their experience with VWO and the results they achieved.
Goals
The marketing team at Perfect Plants noticed that they had a lower conversion rate from product to cart page on the mobile version of their website. They wanted to experiment with the product page and improve the conversion rate.
Observations
The team at Perfect Plants observed an interesting pattern on the mobile version of the website. They noticed that visitors were bouncing off the product page if they were unable to scroll through the image carousel which is right under the product title.
Tests run
The hypothesis was that a change in the image positioning would positively affect the add-to-cart button click rate. The team chose an A/B test and set a click-on elements goal for the add-to-cart button using the VWO. 
The control version which was the original website product page had a title followed by an image carousel with the add-to-cart button at the bottom. In Variation 1, the team moved the image carousel below the button, and in Variation 2 the image was completely removed.
Here is how the control and variations looked: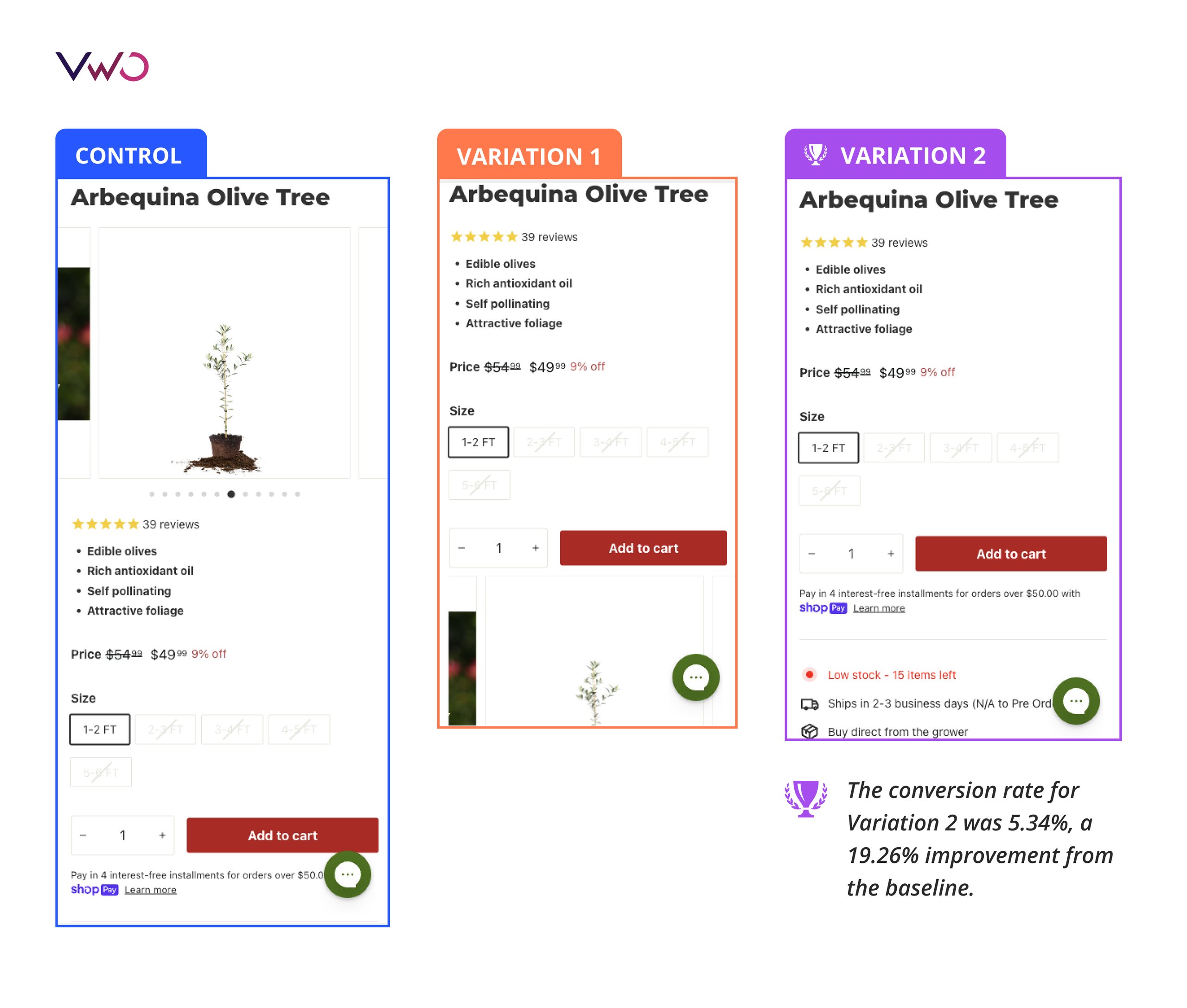 The A/B test gave some interesting insights. Variation 1, with the image at the bottom of the add-to-cart button, had an expected conversion rate of 4.85%, which was 8.48% more than the control version conversion rate. 
However, Variation 2, which had no image, outperformed control and Variation 1. The conversion rate for it was 5.34%, a 19.26% improvement from the baseline of the control conversion rate. 
Here is the detailed report from the VWO dashboard:
Conclusion
The ease of experimentation setup and VWO's drag-and-drop Visual Editor helped the team to make improvements on their mobile website leading to higher conversions. Take an all-inclusive free trial with VWO and leverage the power of experimentation to achieve your desired business goals.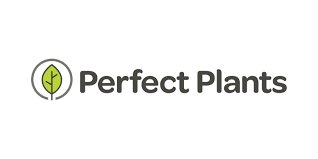 Location
North Florida, United States
Experiment goals
Reduce the bounce-offs from product detail pages
Impact
19.26% increase in Clicks on CTA
Explore Our Other Success Stories
Start and scale your A/B testing with VWO