A/B testing, often known as split testing, is a randomized experimental procedure in which two or more versions of a single element (such as a web page, page element, etc.) are shown to different groups of website users at the same time.
Multivariate testing is a type of experimentation where several elements are modified and shown to different groups of website users simultaneously.
The same testing methodology underpins both A/B and MVT; it involves splitting designs among several website visitors and assessing which website variation has the most significant impact and influences business KPIs based on how visitors interact with the website after seeing the variation.
The difference, however, is based on what is being tested. While just one element is changed and tested in an A/B test, several elements can be changed and tested simultaneously in an MVT. The objective of an MVT is to assess how well each design combination contributes to the goal.
Testing Philosophy
A/B tests are generally created to evaluate new, radical designs for an entire page. For instance, you may try to test three completely different and distinctive designs for the homepage of your website. A/B tests are also appropriate for testing minor modifications on a page element. The original element is only marginally modified with each new version. For instance, the A/B test is suitable to evaluate multiple hero images for your website.
On the other hand, MVT testing enables detailed testing on a specific page. They are useful in identifying a combination of elements that have the greatest influence on visitors. For example – on a lead-generating landing page, multivariate testing may be used to determine the best combination of headlines and CTA designs.
Examples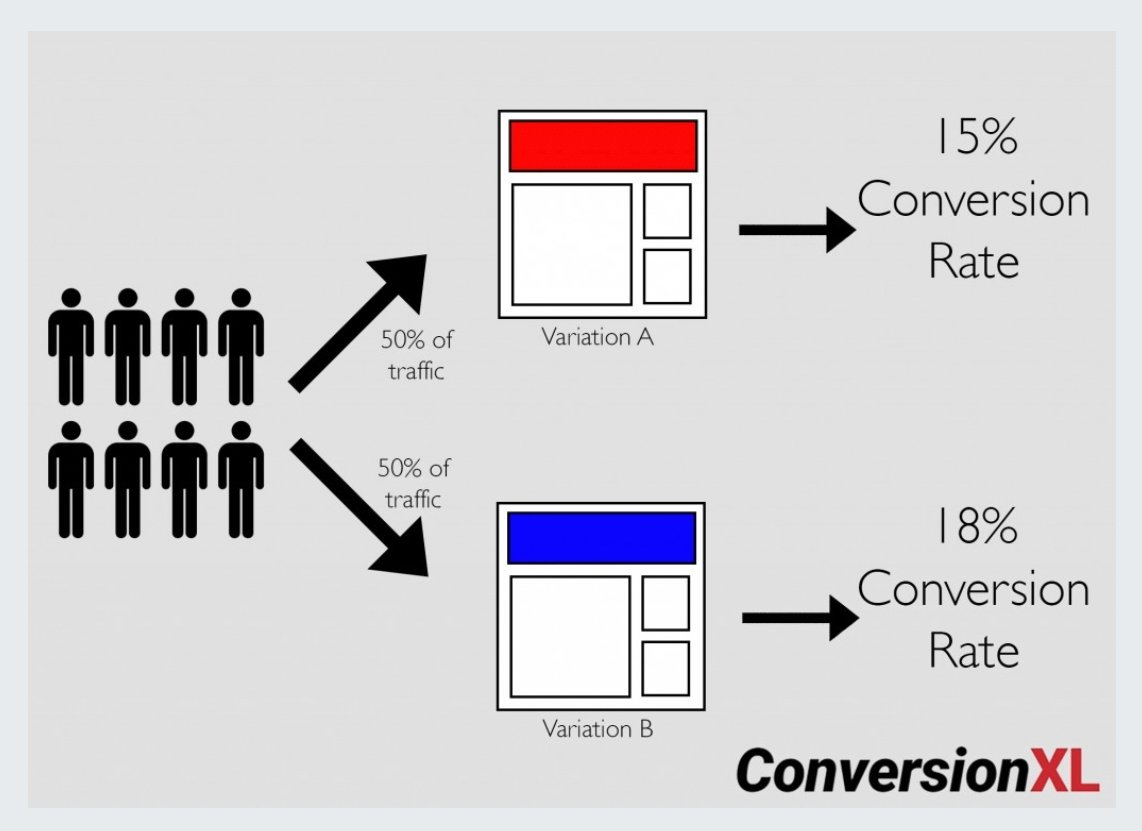 With A/B tests –
You may redesign your product page on an eCommerce website to evaluate whether the product image suits better on the left or right side of the page. You may construct numerous variations of a landing page for your website, with each variation using a different headline.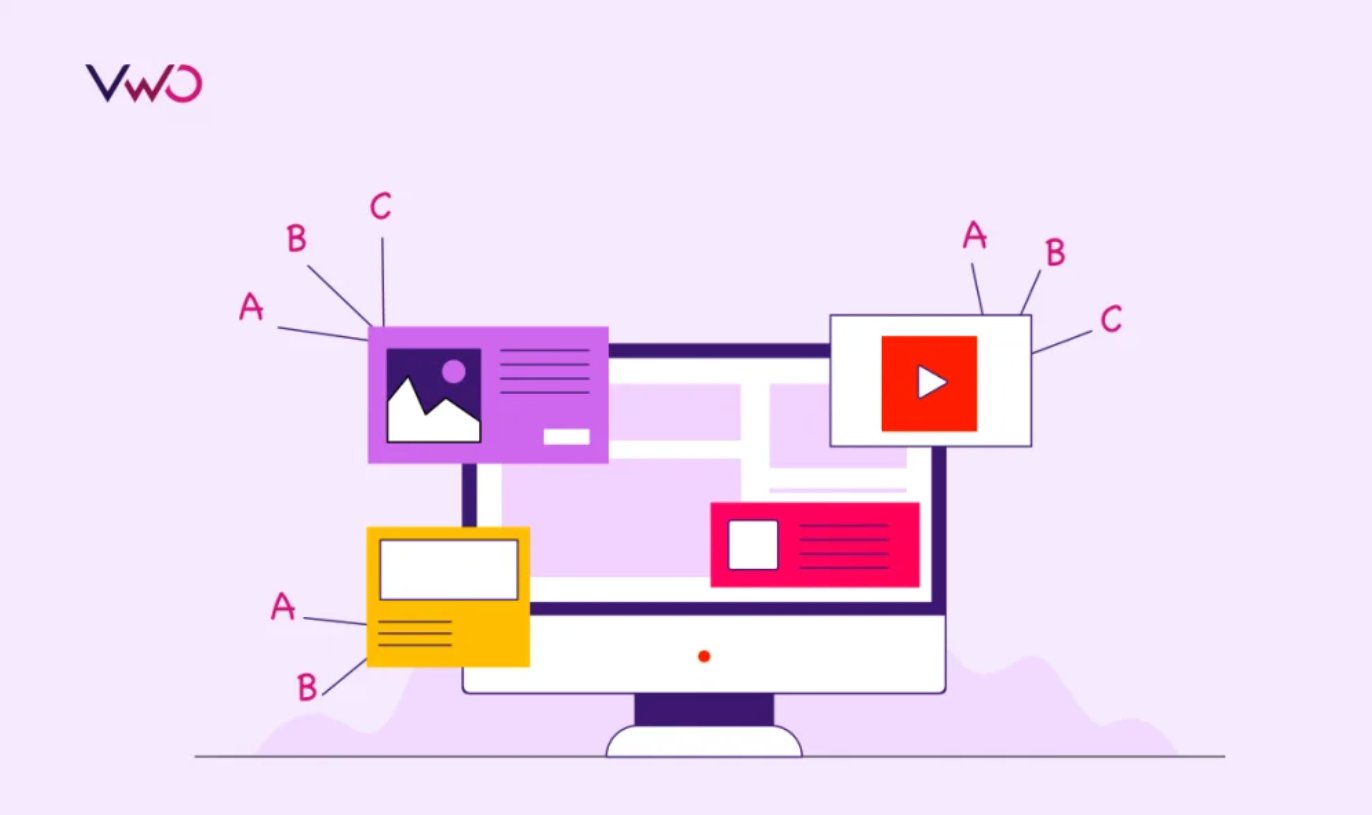 With MVT tests –
You may test the headline and CTA on your landing page together. Test the size and colour of your CTA together. 
Advantages and disadvantages
A/B test
Advantages
Comparatively speaking, the test period is considerably shorter than multivariate testing.
Elements being tested can always be isolated and tested for a better understanding.
Disadvantages
Prior planning: For overall better outcomes, the testing sequence of elements involved should be thoroughly planned and measured.
If elements on a web page to be tested have interaction effects then they can't be identified.
Multivariate test
Advantages
Multiple elements can be tested simultaneously.
In-depth interaction effects analytics can be performed.
Comprehensive, the ability to test various distinct elements at once on a webpage eliminates the need to run various A/B tests on the same page with a shared goal.
An excellent technique to keep improving conversion rates after an A/B test for websites with high visitor volumes.
Disadvantages
Requires a large number of visitors to execute the tests, to achieve statistical significance.
Sometimes exhibits an inability to determine which element has the pronounced effect on conversion rates.
What type of test should you use?
So what testing methodology suits your use case?
We suggest using the A/B test under the following scenarios when you –
Are starting in your experimentation journey
Have low website traffic and conversions.
Are looking for a radical shift from your existing designs
We suggest using multivariate testing in the following scenarios when you –
Have conducted successful AB tests in the past
Have a large number of monthly visitors and conversions on your website
Are looking to fine-tune existing page designs
It is advised to begin with an A/B trial to evaluate substantial website design modifications. However, you may also begin with a tiny multivariate test if you already have a functioning webpage (by modifying up to 3 elements). This preliminary test aims to identify which of the components—such as the headline, picture, etc.—resonates most strongly with visitors. The necessity for additional MVT or A/B testing will be guided by an analysis of the data from the initial test.
Steps to decide which test suits your use case
Identify the pages on your website that are losing the most traffic and decide which ones should be optimized. Determine the possible revenue boost that repairing the leak may provide.
Check the monthly traffic on your webpage. Your testing pace is influenced by how many users will actually go through your webpage of interest. Even if you have several thousand visits per month, the number of visitors to the page you wish to test can be very less.
Examine the elements of the page that needs testing. Not all page components will affect your conversion rate in the same way. Based on analytics research and customer data, decide which factors will have the biggest influence on your bottom line.
Depending on the page traffic and element to be tested choose an appropriate test.
VWO offers both A/B and multivariate testing features. You can take an all-inclusive free trial to explore these features in detail.