The Company
Shirtinator is one of Europe's leading online providers of customized textiles and personalized gifts such as custom t-shirts, hoodies, personalized mugs and more. They have a website for desktop and laptop users and any traffic coming from mobile devices including tablets is redirected to a dedicated mobile website. This is how a product page from their mobile website looks: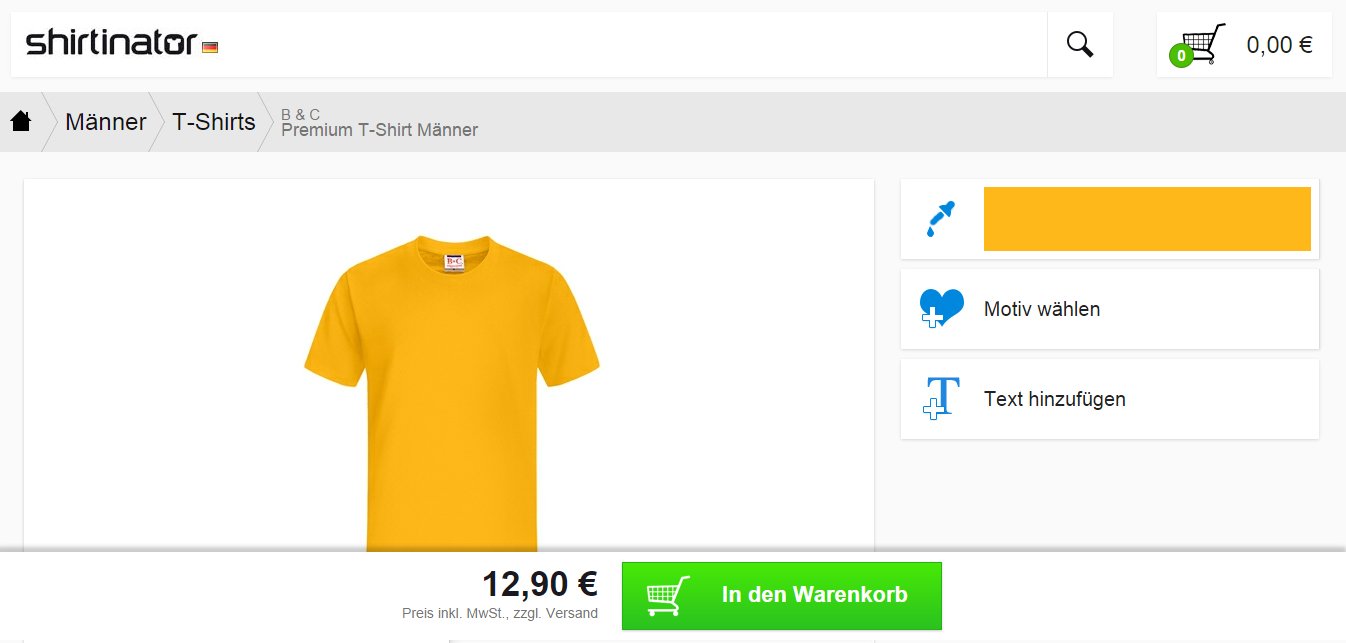 The Problem
Since the mobile website was created keeping in mind the small screen of phones, it wasn't very well optimized for tablet devices. Simon at Shirtinator wanted to try sending the traffic coming from tablets to the new HTML5-based desktop website that they were developing.
The Test
The folks at Shirtnator set up a split URL test with VWO for the traffic segment coming only from android-based tablets. Visitors, who became part of the test, were equally split between two different versions of the website – the mobile-based version and the new HTML5-based desktop version.
To understand how to perform traffic segmentation, you can read this article from our KnowledgeBase.
Here's how a product page from their new HTML5 website looks: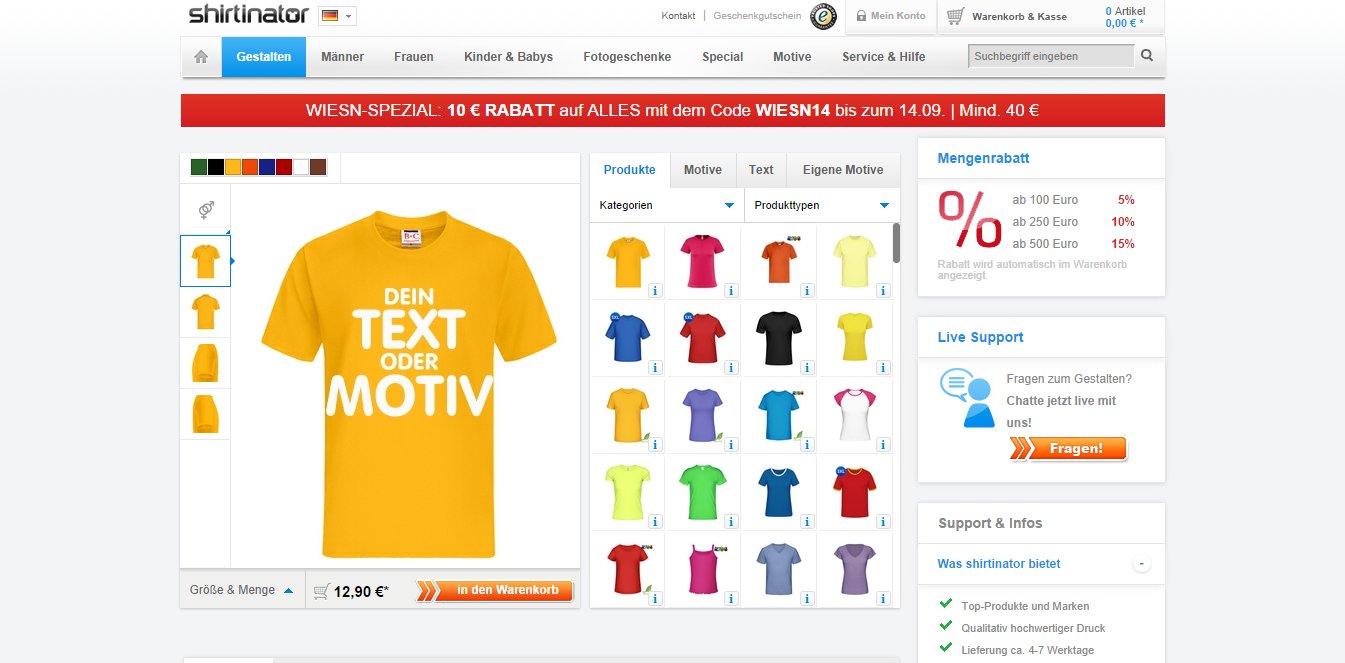 Result
To be absolutely sure of the business impact of the test, they set up revenue tracking in VWO for this test. The new HTML5-based website outperformed the mobile website for tablet users by a stellar 71.81% in terms of absolute revenue and 32% increase in number of orders completed.
Here's a quick comparison image: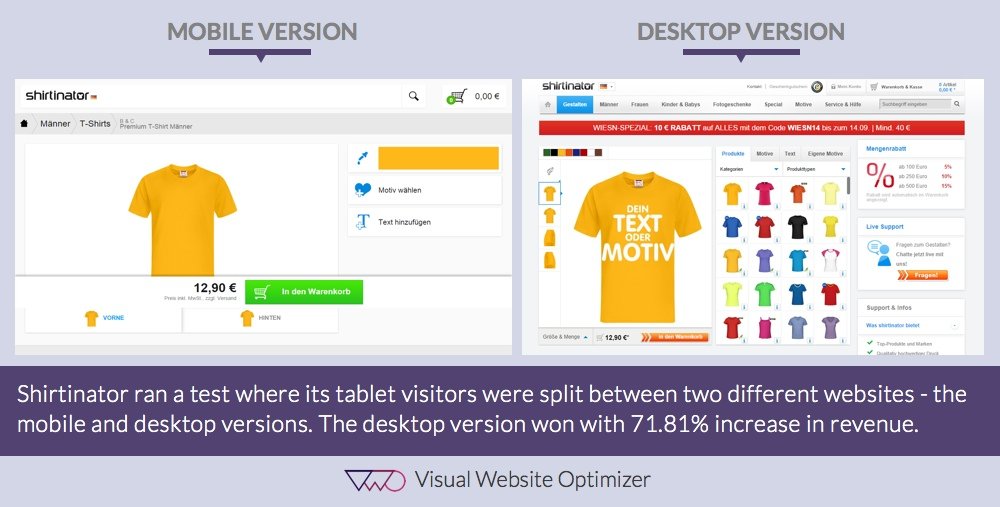 Takeaways from the Test
Mobile experience cannot always be scaled up to an optimum tablet experience. Mobile websites and apps are usually made such that there is no left or right content and design demarcation. And users have to vertically scroll through the content. If we scale this design up for a bigger and wider tablet screen, it will lead to a lot of space being wasted and no proper eye-path for visitors. Shirtinator mobile website which was made in mind keeping the smaller screen of phones thus wouldn't have been a perfect fit for tablet users. Trying to send traffic to the regular website instead, worked in favor of them.
It has also been confirmed in a usability study by the NNGroup that regular websites with little modifications work fairly well on tablets and one of the primary uses of tablet devices is web browsing.
You should also read a similar case-study by Smashing Magazine, where they abandoned their mobile website altogether and adopted a responsive design to give users best experience on all types of devices.
If you have an eCommerce website, you should have a look at this built-in report in Google Analytics to find out the percentage of traffic coming from desktop, mobile and tablet. And if you have a sizeable percentage of traffic coming from tablets, it makes complete sense to optimize UX for them. You can read these four things, from the Econsultancy blog, to avoid when creating a tablet experience for customers.
I would love to know if you have had a similar experience of optimizing specifically for tablet users. How was it for you? What did you learn about this user segment that you previously didn't know. Let's take it further in the comments section!