Best A/B Testing Case Studies of 2010
Boy, what a year 2010 has been for A/B testing industry and VWO. We saw tens and hundreds of small/medium sized businesses increase sales and conversions on their websites. Our repository of A/B testing case studies is the proof that A/B testing works! To celebrate the excitement of 2011, I have complied the list of our best A/B testing case studies in 2010 (in order of bestness). Hope they will inspire you to kick-start A/B testing campaign in your organization in 2011.
Removing a signup form actually increased signups by 60%
Original Landing Page (with embedded signup form)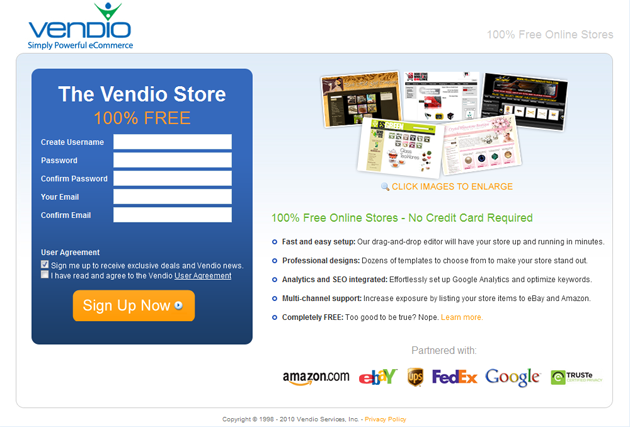 Variation (no signup form): 60% increase in signups!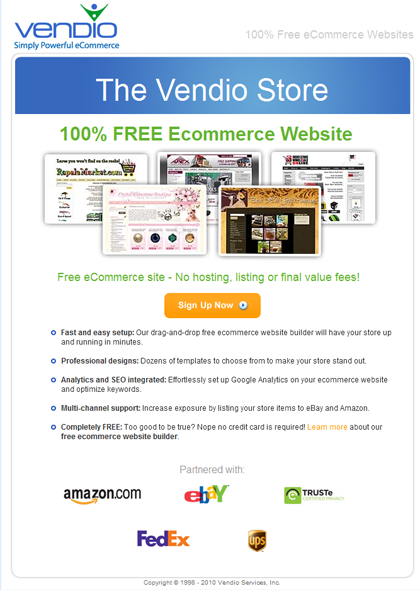 Who would have thought that removing a signup form from signup page can actually increase conversions by 60%? Vendio, an Alibaba.com company, used VWO to do an A/B test on their signup landing page. In one version, they removed the signup form altogether and instead wrote about benefits of signing up. The end result was that the version with no signup form eventually saw 60% more signups. Click here to read the full case study (includes screenshots)
Two magical words improve conversion rate by 28%
Control: 14.5% conversion rate

Variation: 28% improvement conversion rate!

Soocial tested multiple variations of their sign up button in order to increase clickthroughs to the registration form. Variations included call-to-actions such as "Sign up for free", "Free sign up", etc. The A/B test results revealed that one variation increased conversions dramatically. Click here to read the full case study (includes screenshots)
Human photos double conversion rate
Control (paintings)

Variation (photos): 95% increase in CTR!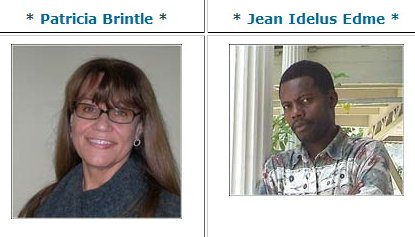 In two separate A/B tests, it was found out that human face photos doubled the conversion rate on a website. The result was striking because the tests were conducted by two completely unrelated companies, yet they arrived on the same conclusion.
Downloads increased by 85% by testing tour page
Original (control)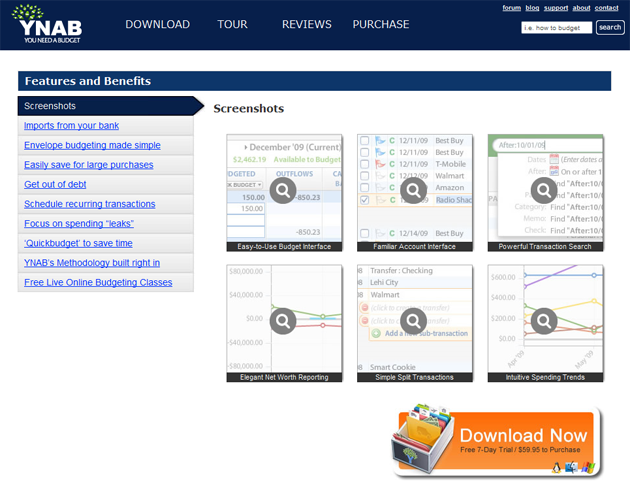 Redesigned (variation): 85% increase in downloads!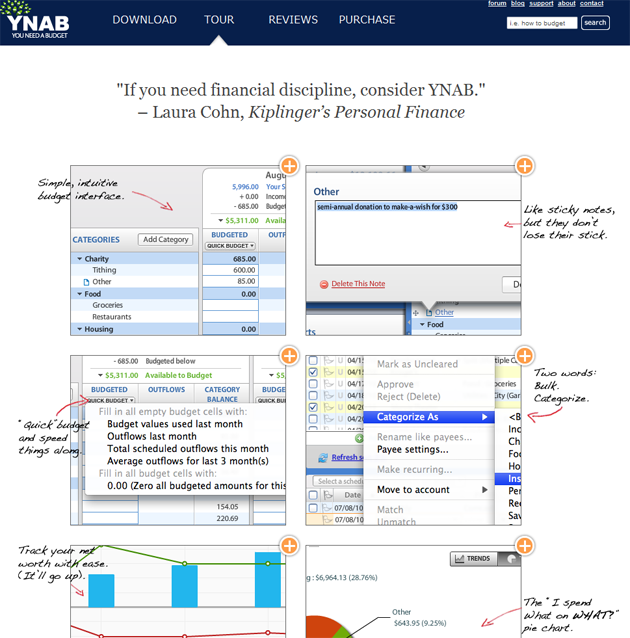 You Need A Budget makes easy-to-use personal financial management software. They split tested their product tour page by including more screenshots, adding a prominent testimonial and reducing text clutter. The redesigned page increased downloads of the free trial by 85%. Click here to read the full case study (includes screenshots)
Redesign of sales page improves sales by 20%
Original version

Redesigned version: 20% increase in sales!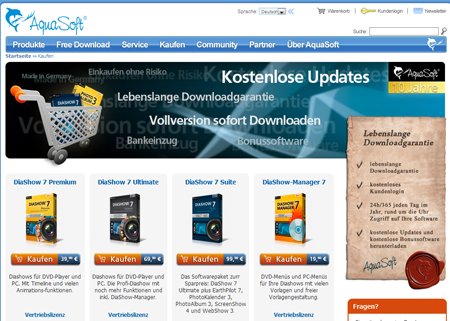 AquaSoft redesigned their sales page by giving it a modern, clean look. They also added trust building elements such as money-back guarantee, assurance seal, etc. Using VWO, they effortlessly tested old v/s new sales page. After multiple phases of testing, they successfully increased total sales by 20%. Click here to read the full case study (includes screenshots)
What's in store for 2011?
Well, we already have a lineup of many interesting split testing case studies. From product pages to eCommerce sites. From effect of video on signups to effect of number of steps in checkout process on sales. We have a case study line.