VWO Engage
Push Notification Triggered Campaigns
Define entry and exit triggers for your campaign and send a series of notifications.
Triggered campaigns to enhance your buyer's journey
Interact with your subscribers to grow your business in a smarter way. With triggered campaigns, you can use push notifications as a nudge or a proactive medium to follow your buyer's journey. It enables you to push a series of automated messages based on predefined rules and real-time data collected after subscribers enter the campaign funnel.
Create different types of campaigns based on your marketing strategy - open-ended campaigns or and closed campaigns. An open-ended campaign enables you to send a series of notifications without an exit trigger. Once the subscriber receives all the notifications in the series you've planned, the campaign ends. A closed campaign is where you lay out a predefined goal, and once your subscriber completes the action, they exit campaign. They no longer receive the remaining notifications in the series.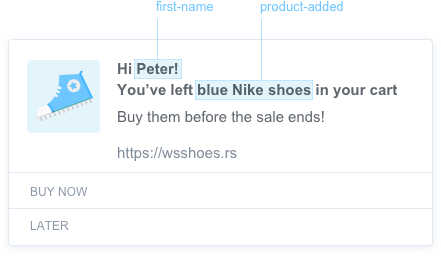 Personalize your automated communication
Add a human touch to your scheduled push notifications. Create up to 10 different custom attributes and interact with your subscribers personally. Take contextual marketing to another level with personalized push notifications.
How it works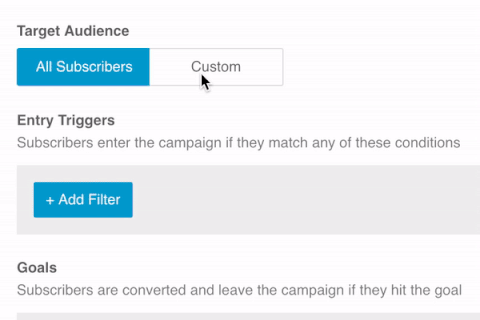 Determine your target audience
Send triggered notifications to your entire subscriber base. If you have a specific set of audience in mind, you can always create a custom target group of subscribers. Create versatile audience segments based on different properties or actions performed.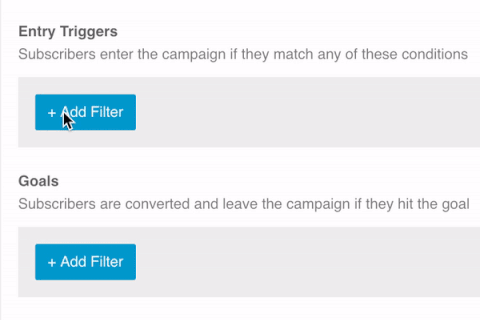 Define entry trigger conditions based on page visited
This is the entry point for anyone becoming a part of your funnel. Based on the pages visited by the user, determine who are qualified to receive your series of notifications. Set down as many conditions you desire to create entry triggers for your subscribers.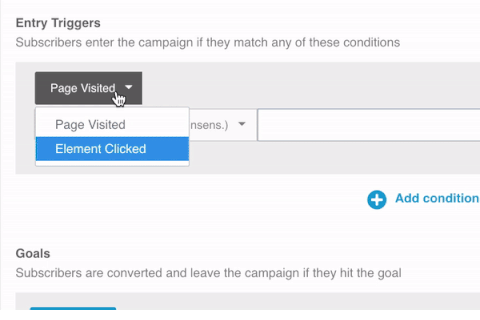 Entry trigger conditions based on element clicked
This is the entry point for your subscribers clicking on any particular CSS element - which includes any link or button on a specific page or throughout the website. Define the entry trigger and customize it further, according to your business objective. Click Events help especially for eCommerce industries and setting up a triggered campaign for cart abandonment or purchase of any sort.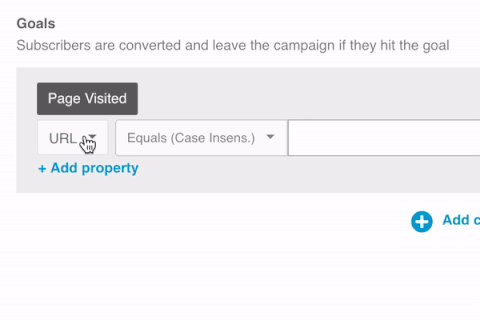 Set goals to convert the subscribers according to page visited
Set predefined goals that act as exit points for your closed campaigns. This means subscribers get converted and drops out of the campaign, as soon as they hit a goal. Choose the desired final action or destination page where you want your buyer's journey to end.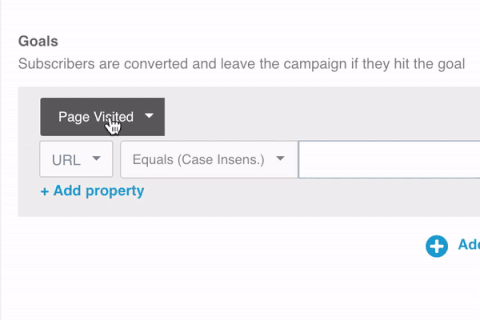 Define goals based on element clicked to convert the subscribers
The goal can be defined as a click on specific CSS element. This is the point where subscribers get converted and drop out of the campaign, as they had fulfilled the action required. You can set a payment gateway or checkout from the cart, as one of the exit triggers. This completes the campaign for a buyer journey. Works best for eCommerce industries.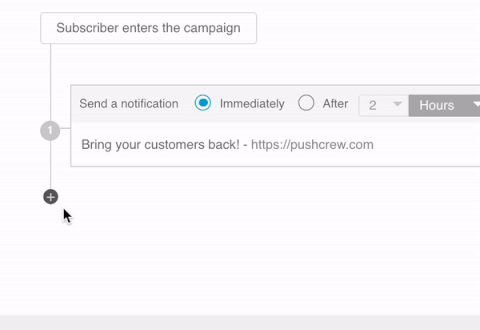 Queue the notifications
Craft a seamless buyer's journey by queuing a series of notifications with the message you wish to convey. Schedule to send them after a specified time delay once the subscribers enter the campaign. You can also assign the intervals of time between each notification to be sent. Add as many notifications you want in the series.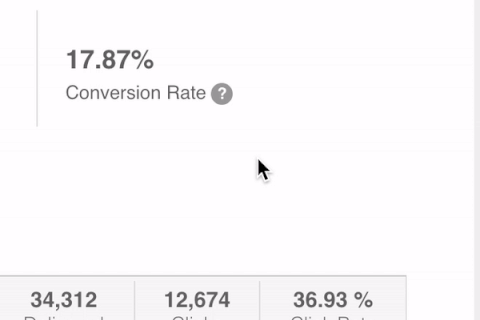 Track each campaign with in-depth reporting
Assess the performance of each campaign right on your dashboard. At a single glance, find out how many subscribers entered the campaign through the entry trigger. Keep a tab on the number of subscribers converted and the conversion rate. Deep-dive into each notification delivered, clicks they received and their click rate. Easily track which campaigns are performing the best and generating maximum ROI.
Deliver great experiences. Grow faster, starting today.