ReplaceDirect, a Visual Website Optimizer customer, is a successful Dutch e-commerce site. It's one of the biggest retailers in the Netherlands in the field of parts and accessories for notebooks and other mobile equipment. The main focus is on energy products like batteries and power supplies, but the product range is quite extensive.

They recently did an A/B test using Visual Website Optimizer where the winning variation reduced cart abandonment by 25%. For e-commerce sites, cart abandonment is one of the most frustrating aspects of business. After all, there's no company that likes a potential customer to abandon the purchase after spending tons of time on site research and selecting the right products. Fortunately, cart abandonment can be fixed using A/B testing and this case study demonstrates how ReplaceDirect did it.
A recent study by Forrester found out that shipping costs rank as the number one reason for shopping cart abandonment. Combined with other reasons found out in the research, it can be concluded that visitors abandon their shopping cart because they are unsure about additional costs or surprised to find out (only after entering the payment process) that they are actually charged more than they expected. In order to prevent such surprises, ReplaceDirect already tells the customer in an early stage that no shipping costs will be added. So the customer is clearly informed right from the start. This is exactly what ReplaceDirect wanted to test: will it help reduce cart abandonment when a clear order overview is provided during the initial steps of checkout?
Another cart abandonment study by Paypal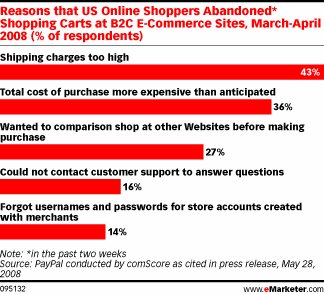 They tested their second step of the checkout procedure. It's the page where customers are asked to fill out their personal information and shipping address. ReplaceDirect made several changes to the page. Probably the most important change was the insertion of an order overview, comprising the product(s), total costs and delivery date. ReplaceDirect also mentions several benefits at this page; these were changed to more relevant benefits specifically matching this step in the order process. Finally the layouts of the page and the form were changed to yield a cleaner look. Several fields, which were not absolutely necessary, were removed. Following are the screenshots:
Control page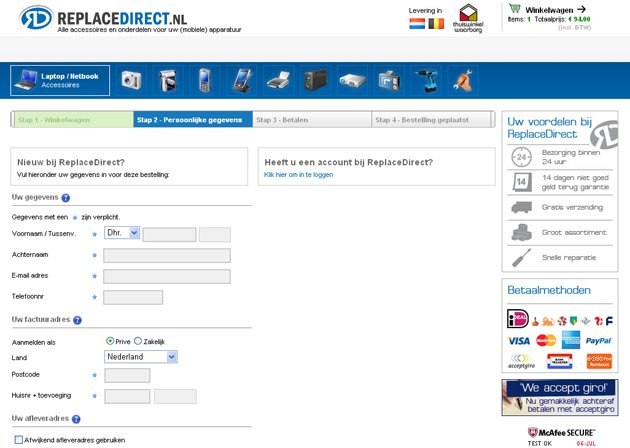 Variation page: 25% reduction in cart abandonment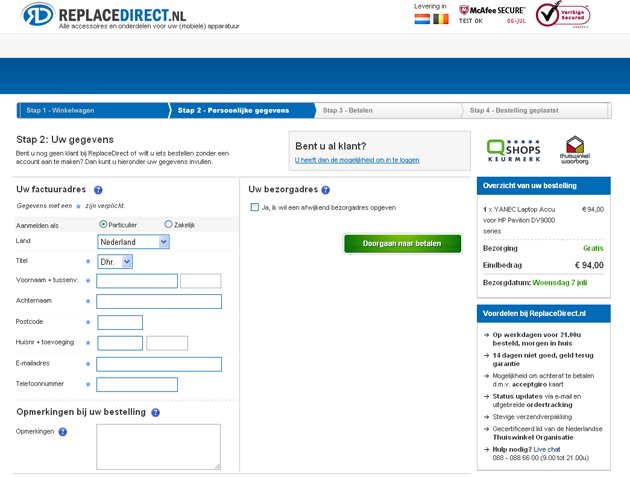 Their new version performed significantly better, reducing cart abandonments by 25%. As a direct result of this reduction, they saw a 12% increase in sales (14% by the time of pushing all new traffic to the new page). ReplaceDirect says they expected the new version to perform better, but an increase that high turned out to be a pleasant surprise. Well, it is always nice to have a 14% increase in sales without releasing any new products or without spending money on ways to get more traffic to the website. 🙂
When we asked them if they had any lessons for other e-commerce sites; here is what they had to say:
Try to give the customers exactly the information they need at that particular page or section and leave out the redundant. Always put yourself in the customer's shoes. This may not be easy so: test it!
ReplaceDirect also had some praise for Visual Website Optimizer:
VWO was very valuable. The ease to set up a test and real-time results made it great to work with.
We are very happy that ReplaceDirect reported these great results by doing an A/B test using our tool.
If you manage an e-commerce site without doing any A/B split testing, you are certainly leaving a lot of money on the table.