It is generally accepted that an easy ecommerce checkout experience will result in increased sales and better conversion rates. One of the best ways to do that is to provide Facebook login during the the checkout process. After all, research from Social Labs shows that almost 50% of ecommerce visitors are logged in to Facebook and it takes just two clicks to authorize a website to collect your name and email.
That's bound to increase conversions, right? Not exactly.

BliVakker.no is one of Norway's leading online cosmetics retailer with about 20,000 visits per day. They've been working on optimizing the checkout process for the past 6 months. The improvements were based on findings from usability tests, best practices from leading ecommerce sites, A/B tests and their own analytics.
The "Facebook Login on Checkout" Test
Blivakker used Visual Website Optimizer to run a split test on 8000 visitors where half saw a login page with an email field and a Facebook login button, and the other half saw only the email field.
Control: Checkout process with Facebook login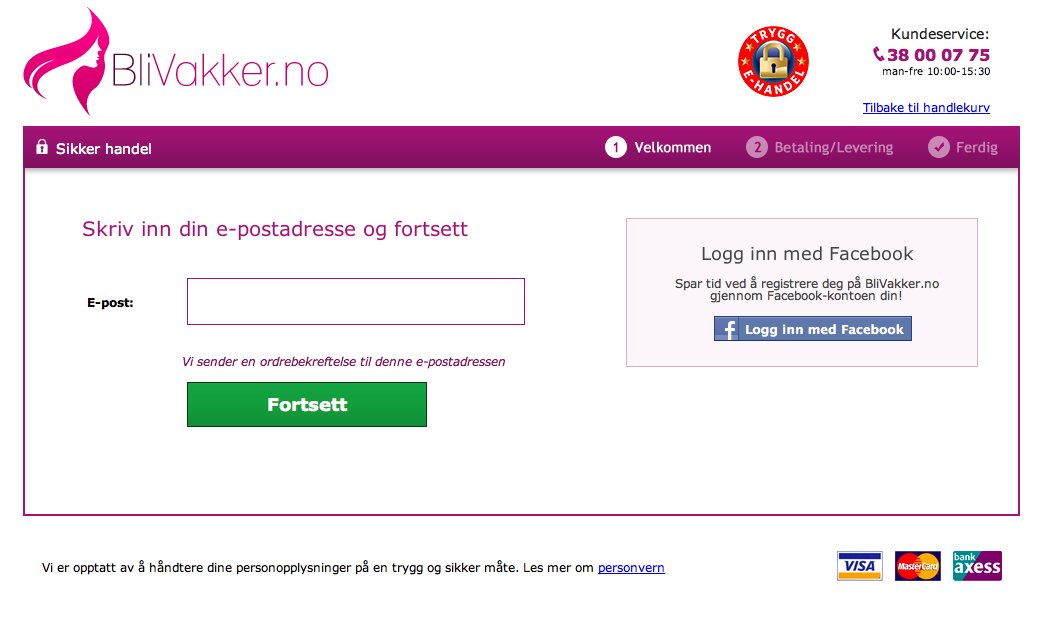 Variation: Checkout process without Facebook login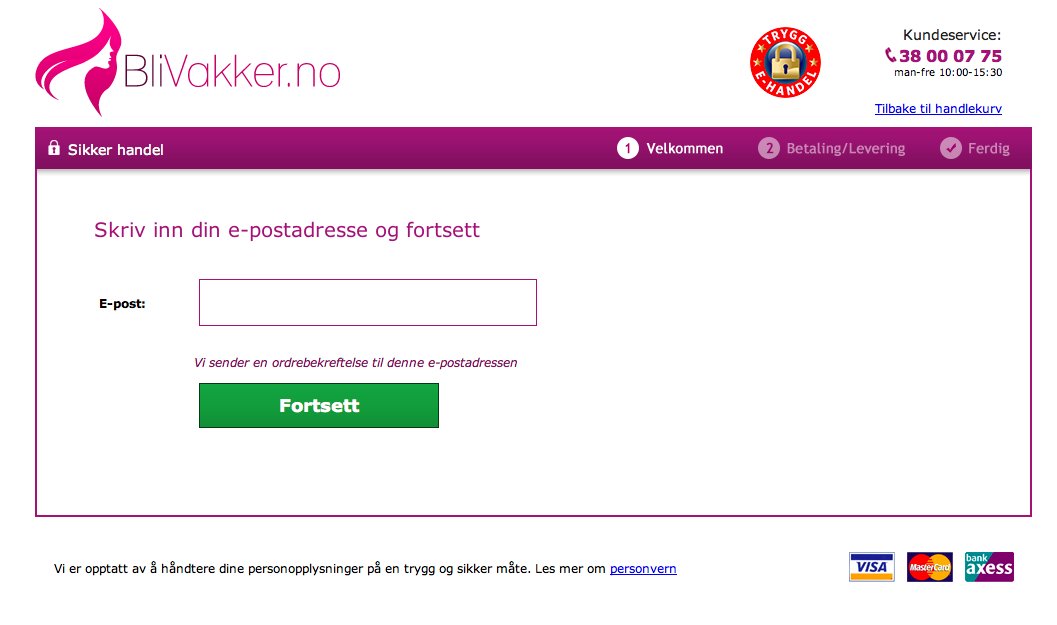 Why did they run this test?
The most interesting reason ever: a developer pointed out that the Facebook login was adding significant complexity to their internal systems and processes, so was it really worth it? That question spurred them to research Facebook login best practices as well as how they're used in other ecommerce stores.
The result: 3% increase in conversions and $10,000 in revenue (in just seven days)
The login page without the Facebook Connect increased conversions by 3%, which at Blivakker's scale translates to about $10,000 in extra sales per week.
The important bit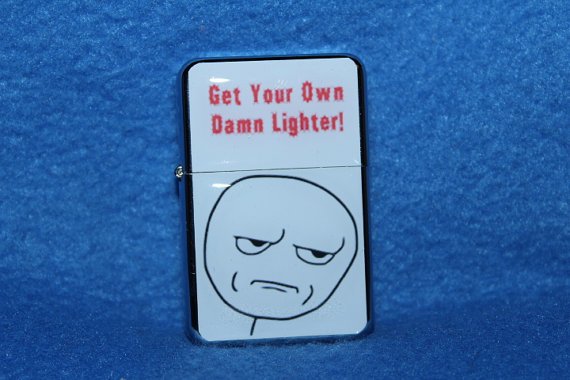 Just like the image above, you need to Get Your Own Damn A/B Test. Best practices are great when you're initially creating a checkout process, but never let others' data dictate how you setup your ecommerce store. Ensure that you've started your tests before any paid campaigns so that you can stop losing sales and revenue as soon as possible.
Here's the comparison image. If you've got friends who run Ecommerce stores, you really should share this with them.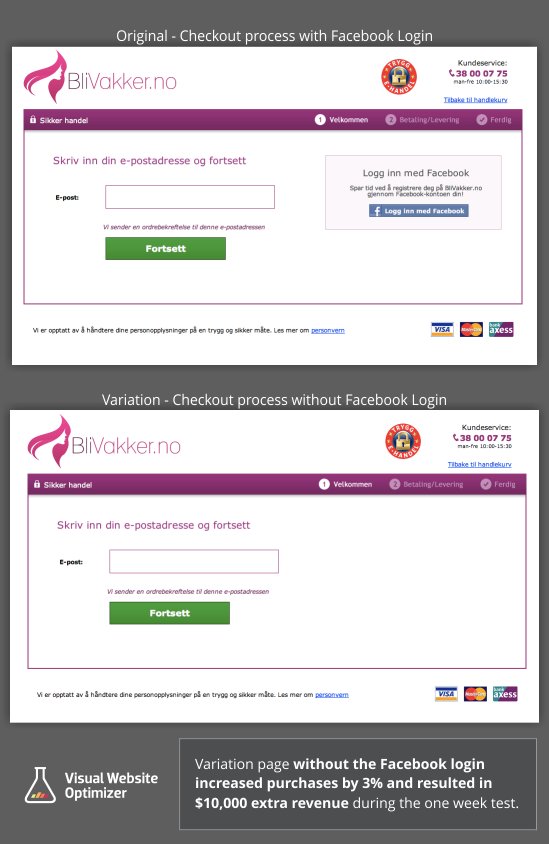 Image Credit
Product photo of the awesome "Get your own lighter" by Valiantstudios