I think I should make a series of all the A/B tests that I have personally come across in which removing a certain element worked for one company, and adding that same element worked for another. (To understand what I mean by element, you should read this post.) After all, every business is different. And so are their target audiences.
Few months back, I came across this wonderful test in which an SEO company went from a content rich page to one with only a form and headline texts, and improved their conversions. I was intrigued, and curious to know the science behind why such pages work, and why even giants like Facebook, LinkedIn and Quora have bare minimum homepages. I have added my findings about why they work, and what the challenges of such a page could be in the same post. Do give it a read.
In fact, we, at VWO, were so inspired by this test that we decided to give it a shot. And hey, have you checked our homepage recently? And may I add, it's working well for us as well.
For today's case study, I have a test the bang opposite of this!
The Company
PayPanther is an all-in-one solution for free Online Invoicing, CRM, Time Tracking, & Project Management software for freelancers & businesses.
The Test
PayPanther wanted to test between a long and a short version of the 'pricing and signup' page. The first time they made this page, they believed that a shorter page would drive more signups as there would be lesser distraction and content to read. In this test, they setup the original page to be pitted against a page which had 3 more sections: FAQs about pricing, testimonials, and another call to action button asking people to sign up.
This is how the original looked like: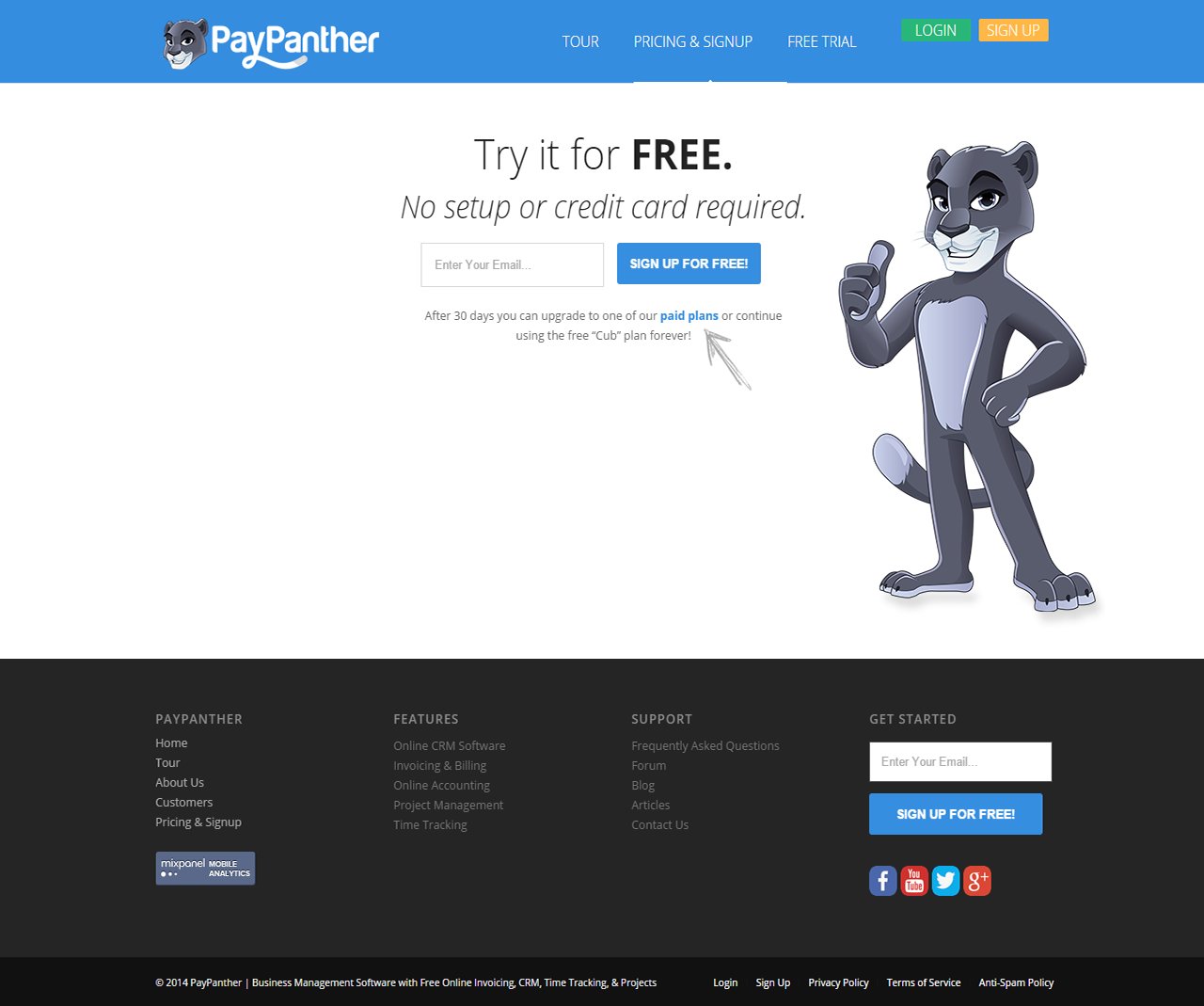 And this is how the new page looked: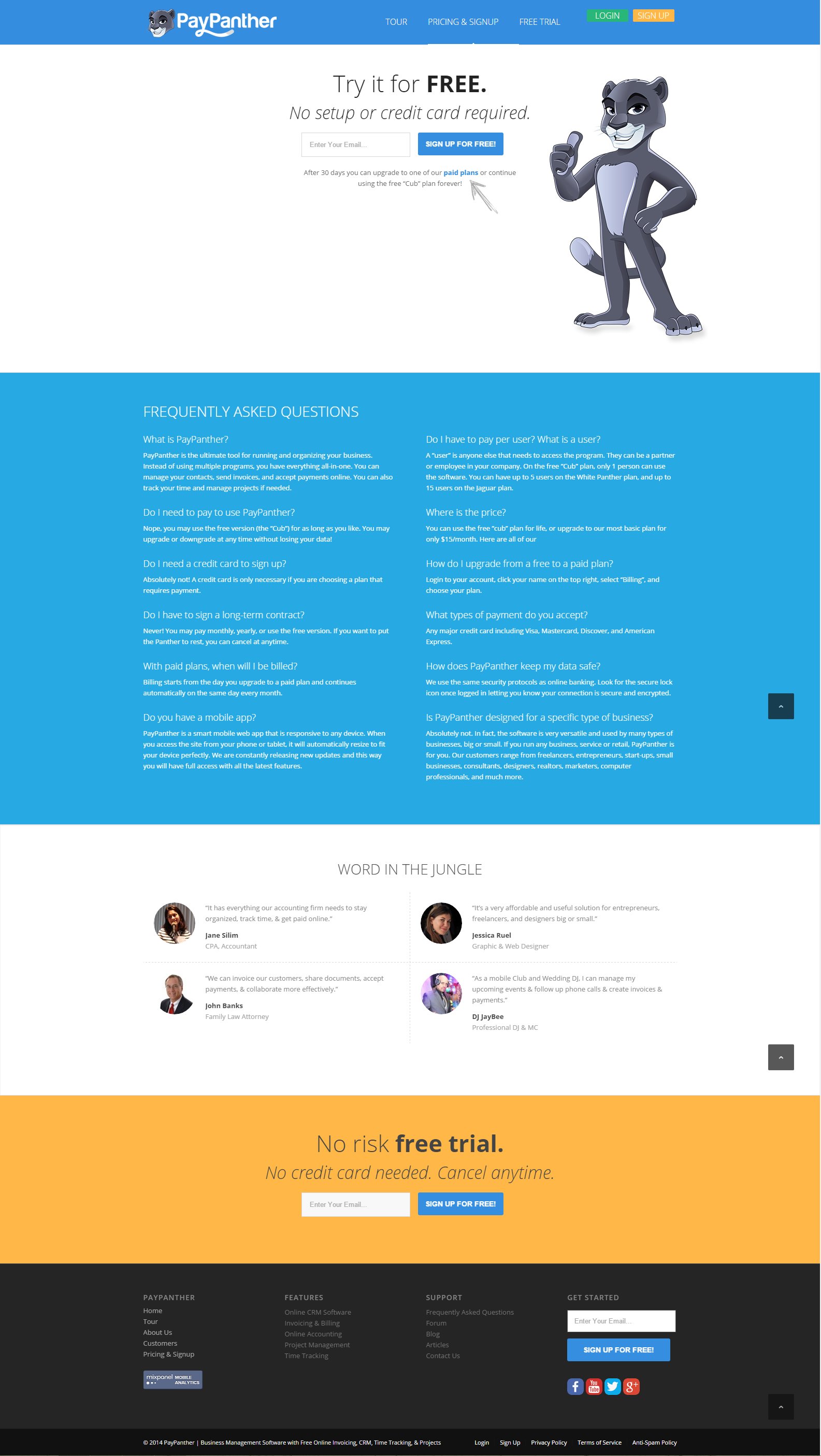 The test was run for a month on about 1000 visitors and the variation, containing FAQs and testimonials, won! It recorded an increase of 372.62% in signups.
Thrilled by the results, PayPanther has implemented this longer page as their default "pricing and signup" page. They even plan to do further tests to find out the most optimum headlines and button texts.
Why the Variation Won?
The FAQs section answered the common doubts and concerns the website visitors had. It, thus, created a sense of credibility and trust.
Adding testimonials work, always. I am yet to see a test in which adding testimonials hurt conversions. You can look at this, this, and this case study for examples. Of course, they have their own rules and to use them effectively, I suggest you read this excellent post to get the most benefit from testimonials.
Let's Talk!
Tell me know what you think about this case study. Have a similar test that you did on one of your webpages? Let's talk about it in the comments section below.
Spread the awesomeness by sharing this post with your network on Twitter, Facebook and LinkedIn.