Go beyond basics, move to VWO. A better Google Optimize.
With Google's announcement to sunset Optimize on September 30th, switch to VWO as your new optimization platform. Introducing VWO Testing Starter - a free plan for up to 50k monthly tested visitors for Optimize users and special discounts for Optimize 360 users.
Dedicated Migration Help
24*5 Support
Detailed Training Included
2500+ high growth brands across 90+ countries trust VWO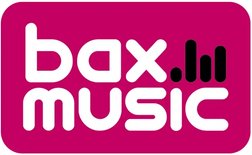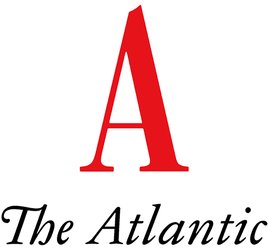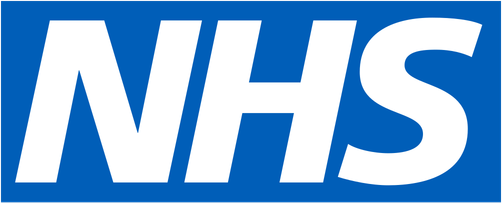 Why migrate to VWO after Google Optimize?
A FREE plan, specially for Google Optimize Users
Just launched, the VWO Testing Starter Plan is the ideal plan for Google Optimize users to move. Free to use for upto 50k monthly visitors. Also, no limit on the number of A/B tests you want to run simultaneously.
Discounts to ease the move for Google Optimize 360 users
If you are moving to a paid plan of VWO, apart from the white glove treatment that awaits, you are also eligible for a one-time welcome discount. Just say the word.
Dedicated migration support for all users moving to VWO
Use our advanced Chrome plug-in to instantly transfer all your data from your Optimize & Optimize 360 account to VWO. Additionally, book a call with our dedicated migration team if you need any help.
More reasons to choose VWO
VWO Testing Starter Plan
Includes everything you need
A/B Testing, Split URL Testing, Mobile Website Testing, Visual Editor, Code Editor among other features included.
Includes device targeting
Segment visitors by their device type to run tests specifically for mobile, desktop or tablet visitors.
Scales with you
As you grow, you can easily move to a low cost plan of $199/mo for upto 100k monthly tested visitors.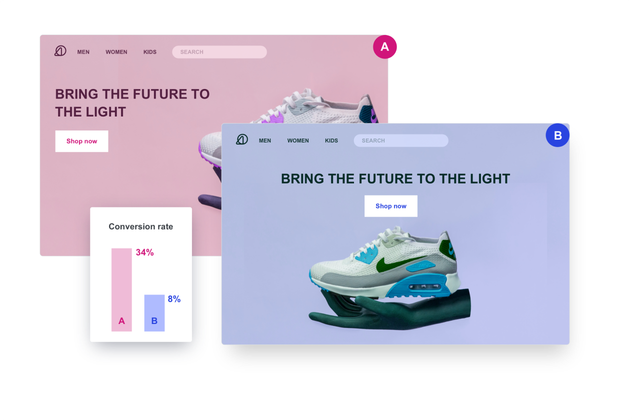 Break free from limits
Run Unlimited Concurrent Tests
VWO does not limit the number of tests you can run. More the merrier.
No Limit on Testing Duration
Keep your test running until you get your results. We put no limits on your test durations.
Track upto 5 goals
Track upto 5 most important goals for every experiment you run.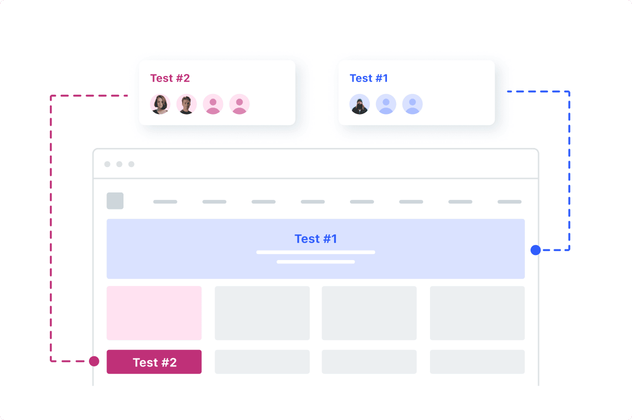 We're always here for you
Access to support
We are here for you, whenever you want. Providing our industry leading support to you 24*5.
Access to training
We will provide you with a detailed training to quickly familiarize you with VWO so that you can hit the ground running.
Access to ideas
With VWO, you get access to idea factory, a repository of hypothesis you can test to improve your conversions.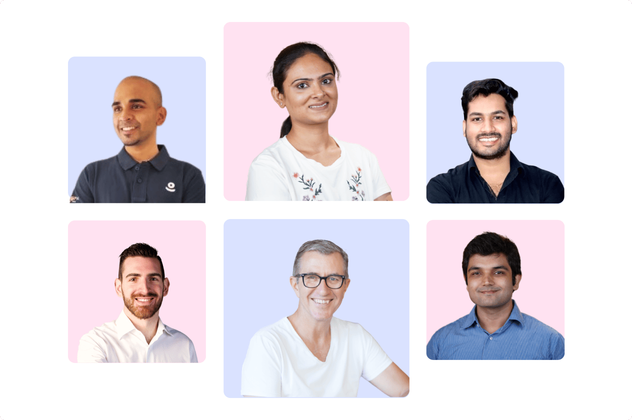 Integrate current stack
Google Analytics
View VWO's data in GA for each variation of your webpages and also filter out the data based on the metrics defined in GA.
Google AdWords
Create tests to personalize content for traffic from ads or A/B test your landing pages to determine what works best for the visitor segment from AdWords.
Plus 100+ other integrations
Easily Integrate with analytics, ecommerce, martech, CMS and other leading technologies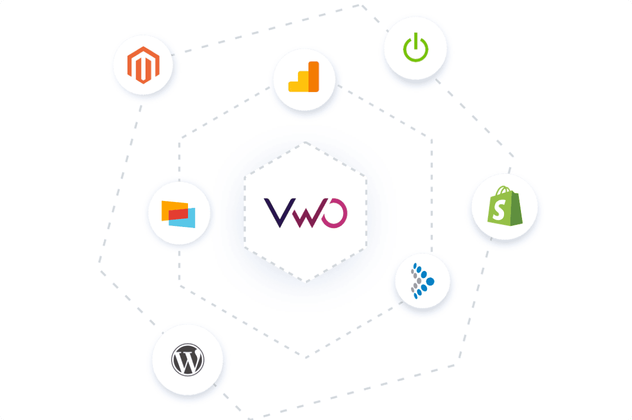 Access to better features
Top in the class Single Page Application support
By default, VWO supports integration with SPAs that change URLs. You need not add any additional code.
Powerful visual editor
A better WYSIWYG editor helps you change elements with a click of a button cutting down your dependancy on tech teams.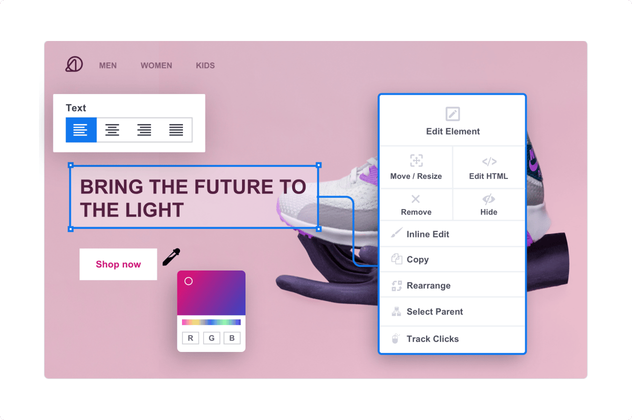 Zero compromises on privacy
Fully compliant with laws & regulations
VWO is HIPAA and ISO/IEC 27701 compliant in addition to GDPR, CCPA, PCI DSS.
EU data centres
VWO also has European Union (EU) data centres for all users, giving them the flexibility to store their data either in the EU or in the US based on their corporate policies.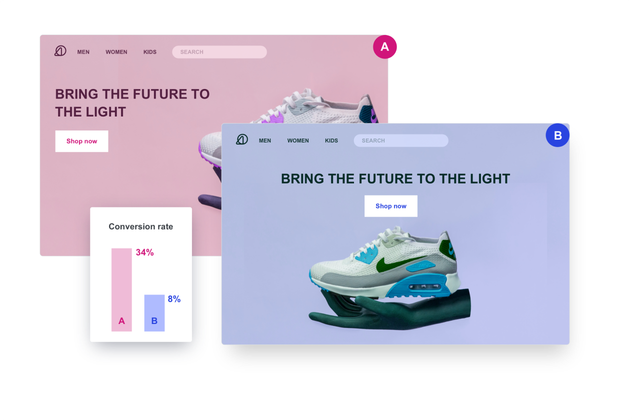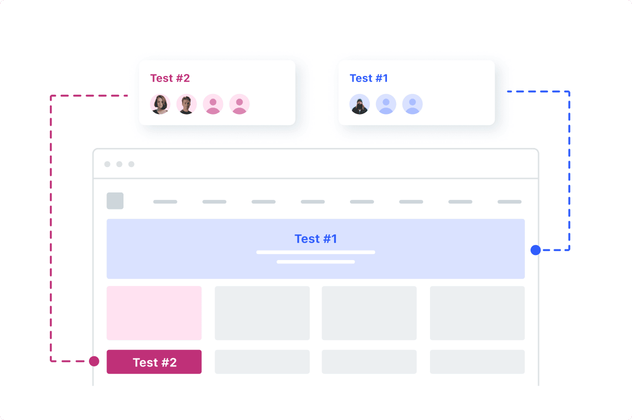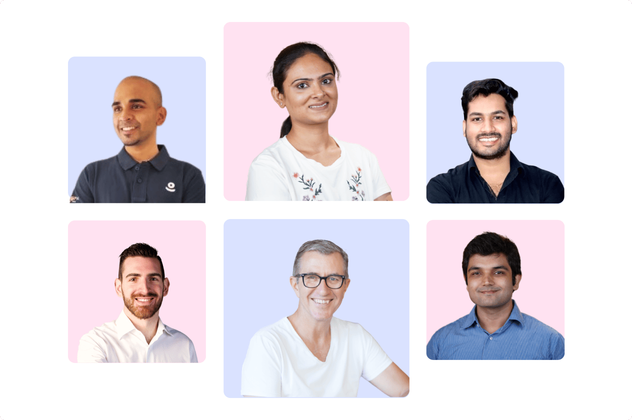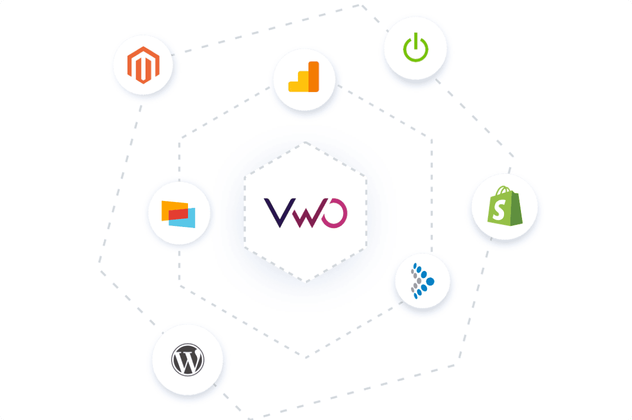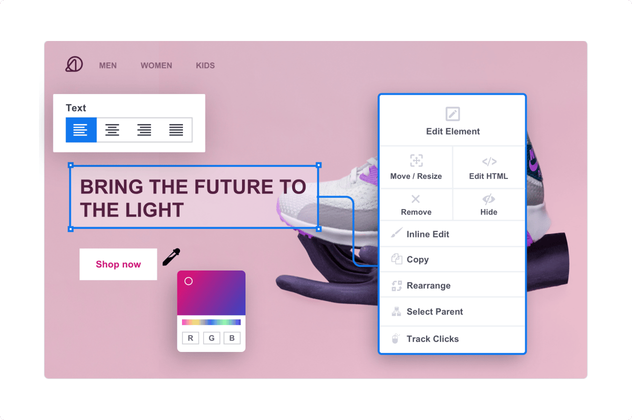 Migrating your existing campaigns and data from Google Optimize to VWO is super easy.
Along with migrating your data to VWO, you will also be able to retain your experience settings, objectives, audience targeting, users, and variants. Here are the two ways you can do this:
Looking for an agency plan?
If you use Google Optimize to serve your customers, you'll love what we have to offer. In addition to the free Starter plan, we're offering a special discount rate to Google Optimize users across all of our products.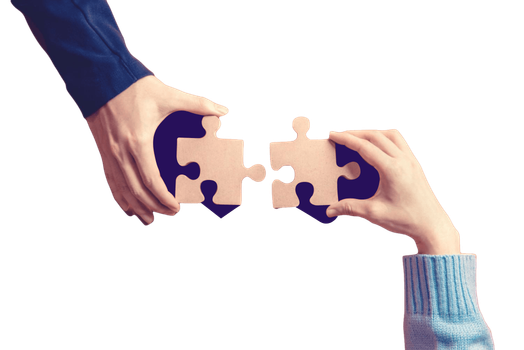 VWO Testing Starter is an upgrade from Google Optimize Free plan
Some of the key areas where VWO starter plan provides a massive advantage:
| Feature List | Google Optimize | | VWO Benefit |
| --- | --- | --- | --- |
| Test duration | 35 days | No limit | If you have low traffic, run your test till it achieves sufficient statistical power. Don't worry about your tests getting automatically paused. |
| No. of concurrent experiments | Limited (only 10) | No limit | Test as many hypotheses as you want without worrying about tool limitations. |
| Real time reporting | 6-8 hours delay | Yes | Don't wait for 12 hours before you can analyze. Our reports are based on absolutely real time data. |
| Advanced WYSIWYG editor | No | Yes | We have the most powerful WYSIWYG editor in the industry. Involve dev for creating variations almost never. |
| Support | No | 24*5 Email support | We provide humane support to our human users. No bots. |
What people say about VWO
Many of our 2500+ customers purchase a set of VWO products to achieve their goals. While our industry-leading G2 ratings are evidence enough, here's sharing some success stories in our customers' own words.
In my opinion, VWO checks all the boxes and is much more robust than Google Optimize and is free of the antiquated, buggy, and overpriced bloat of Optimizely.

Mason Furr

Senior Performance Marketing Manager
Don't think too much, just go ahead and try it and then later you can buy it. In short - if you need what Optimizely's offering, you can get it cheaper with VWO.

Nikola Janković

Marketing Specialist Marketing and Advertising
I love the value of VWO. It has a very low price and delivers just as many, if not more, features as its competitors. The support is always timely and very thorough.

Nathan Shurilla

Associate Director Marketing and Advertising



Frequently Asked Questions
Google is shutting down Optimize and Optimize 360 by 30th September, 2023. It has advised its users to download all the experiment data prior to that date. Afterwards, any running experiments will be automatically paused and users will lose access to the platform.
Yes, VWO natively integrates not only with Google Analytics, but also with plenty of other third-party tools. In fact, you can use VWO's open API to make your own integrations or request the VWO team to make them for you.

The VWO Testing Starter plan will be free for up to 50k tested visitors a month. Post that, it will be available for $199 a month for up to 100K monthly tested visitors.
No, VWO Testing Starter plan ends at 100k visitors. Should your testing requirements increase, you can always upgrade to any of the VWO's higher plans - Growth, Pro, or Enterprise - without losing any data. You can choose your desired plan on your own from the VWO dashboard or get in touch with our sales team to help you select the best plan.
VWO Testing billing is based on quota purchased. One unit of quota is utilized when one visitor becomes a part of a test powered by VWO Testing. You can get in touch with us for a customized plan that fits your needs and budget.
By default, when you sign up for any of the VWO plans, you get unrestricted access to all VWO features for 30 days as a free trial. After that, you will have the option to continue with your free Starter plan or upgrade to a higher plan.

Yes, VWO Starter has all the features and more. You can refer to the table above to understand major differences between the two.
Yes, please get in touch with us to know more. VWO has an active team for training and assisting our agency partners for all needs.
Yes, you can get your expired trial account reactivated by us. Please get in touch and we will do the needful.
VWO Starter plan has a data retention rule which will start getting applied as soon as you migrate to this plan. As per the plan, your data will be retained for 90 days in VWO Testing Starter.
No, with the VWO Starter plan you can run tests on as many domains as you want. However, make sure that you install VWO SmartCode on all these domains where you want to run tests.
No, there is no limit to the number of tests you can run in the VWO Testing Starter plan.
No, the VWO code does not affect the loading time of your website. Asynchronous VWO code loads in parallel to your webpage and does not affect your site loading time.
Google has indicated no plan to launch an alternative A/B testing product after Optimize. Therefore, to ensure that its existing customers are able to continue running experiments it has collaborated with three prominent A/B testing solution providers- VWO, Optimizely, and AB Tasty.

No, Google Optimize, as the name suggests, is Google's product and completely unrelated to Optimizely which is a different company altogether.

VWO is the best Google Optimize alternative presently. It offers a free plan for up to 50k monthly testing users. Find the feature comparison between Google Optimize and VWO here.
As per the official announcement, Google Optimize is being sunset because it "does not have many of the features and services that our customers request and need for experimentation testing." As a road ahead for its existing users, Google has collaborated with selected 3rd party A/B testing service providers and VWO is one of them.

Start scaling your optimization program.