If you create and manage content on your website with Contentful and want to A/B test each iteration of content before publishing it across channels, the VWO FullStack app for Contentful helps you experiment at lightning speed without leaving Contentful. You can test content with minimal context switching to make the experimentation process efficient, error-free, and fast. The resulting speed and agility that the integration offers make it easy for you to scale your Experimentation program quickly. The good news? You are in complete control with minimum dependency on your development team.
If your goal is to deliver relevant digital experiences to your consumers, the VWO app for Contentful makes it easy for you. You can test on multiple customer segments to understand what the user wants to create a delightful, high-converting website using VWO.
With this new hassle-free native integration of VWO with Contentful, you will now be able to:
See all your A/B tests on Contentful and add content to the Control and Variation from new or existing entries within the CMS itself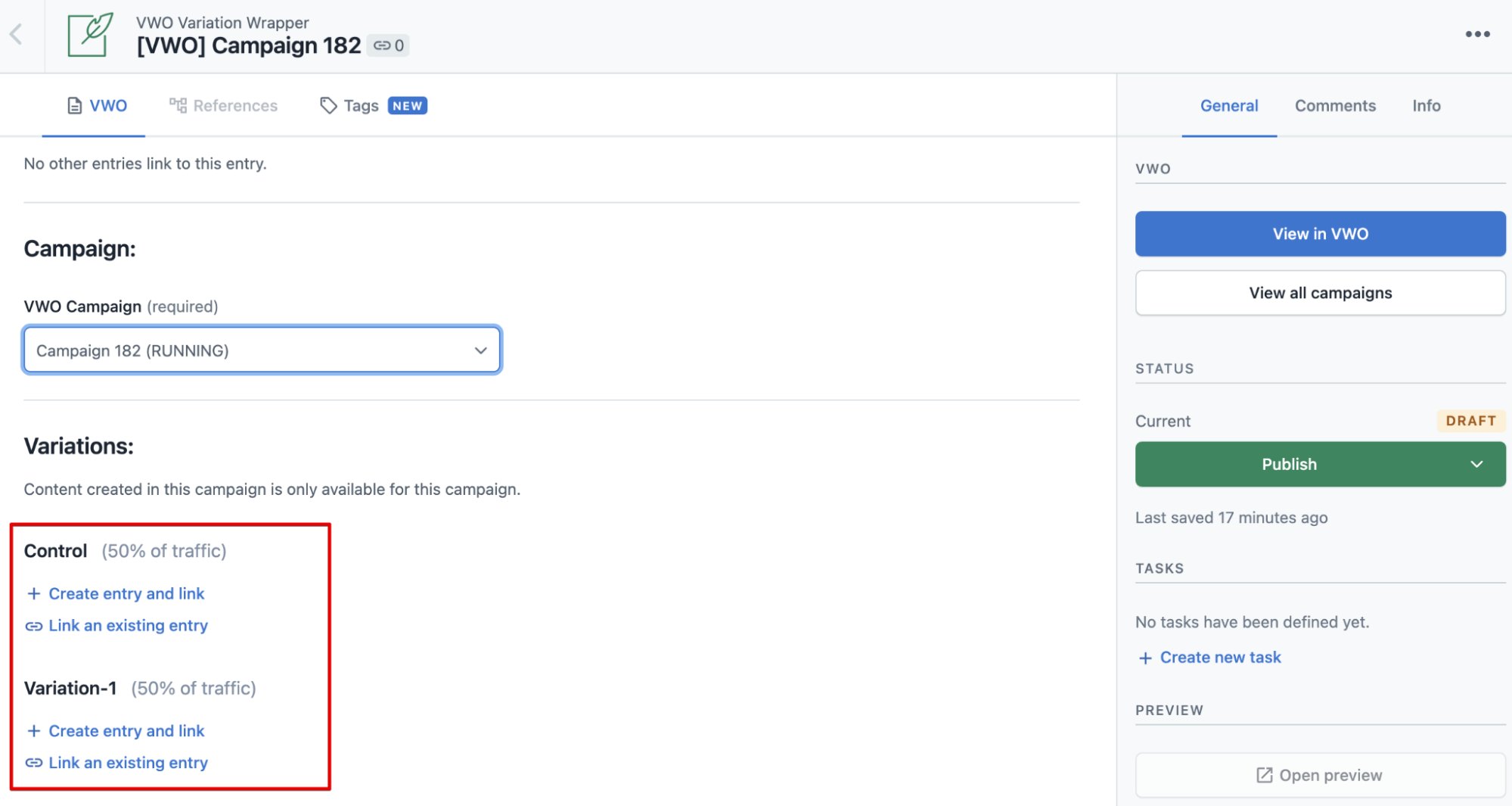 Monitor A/B tests' metrics, traffic allocation, campaign visitors recorded, etc., on the Contentful interface.
Publish the winning variation of your A/B testing campaign with a single click on Contentful.
Control which variation of content your visitors see
Test control and variations on multiple visitor segments from your data source to build empowering digital experience for your visitors.
This newly-released Contentful integration is available to our existing VWO FullStack customers. To learn more about installing, configuring, and using the VWO app on Contentful, visit our Knowledge Base. For more questions/concerns, please feel free to reach out to support@vwo.com.