With our new, native Slack Integration, you can now receive notifications about important events in your VWO account directly on your preferred Slack channels. These events include campaign status changes, campaign winner declared, user addition, user deletion, and changes made to user roles.
How does this help you?
For instance, Let's say you're in charge of managing your company's experimentation roadmap – a timely notification via Slack when there's a change of status in your A/B test campaigns will help you easily keep track of the status quo and plan the next steps. Similarly, if you are managing the platform as an account owner, you can choose to be notified whenever a new user is added without having to visit the VWO dashboard each time. And the best part? It only takes two quick steps to set it up without any code installation.

You can easily enable this integration if you are a VWO account owner or a user with admin access.

You also have the flexibility to choose the Slack channel for receiving these notifications.VWO also supports sending notifications to private Slack channels.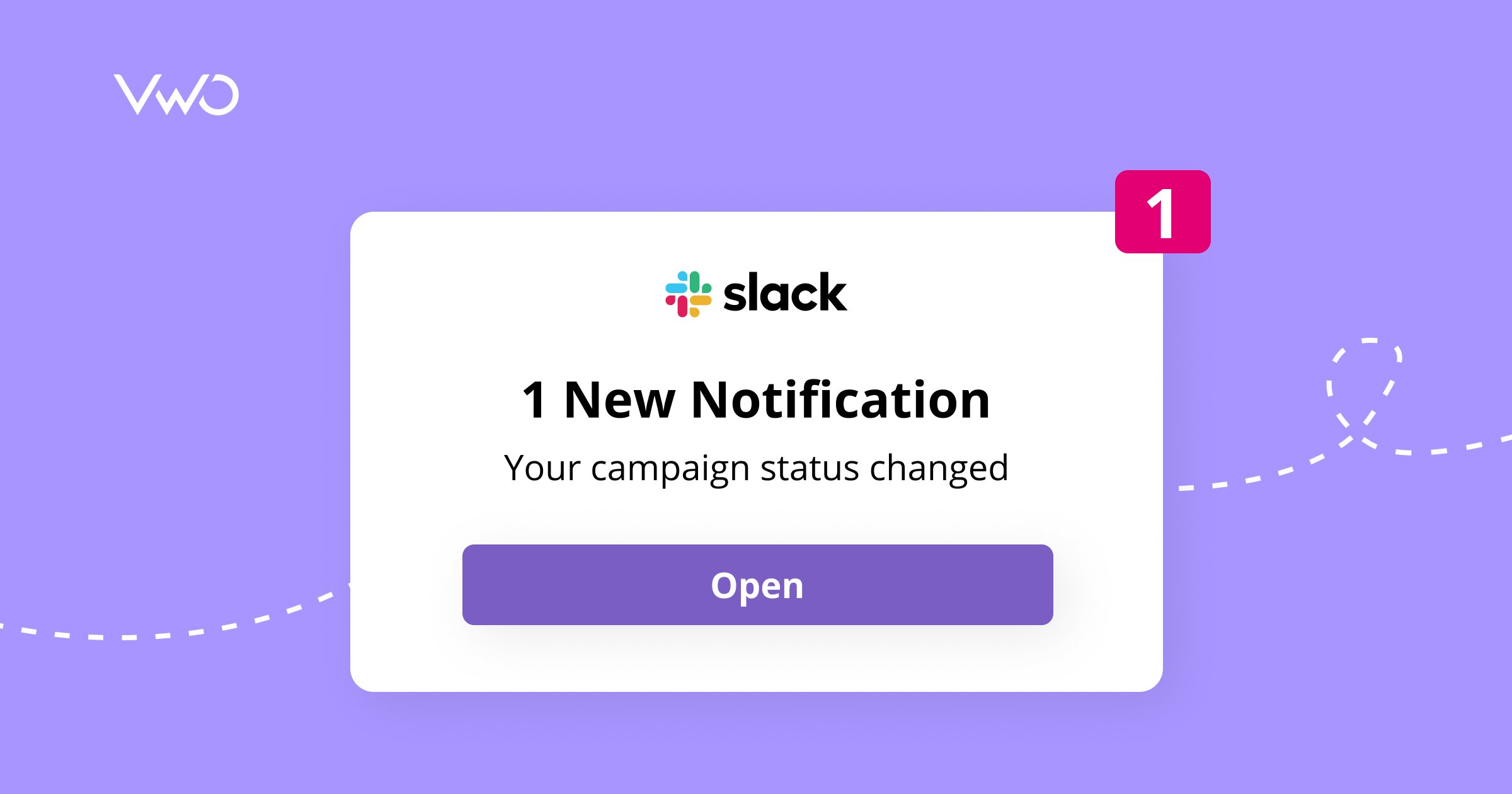 Let's deep dive to understand what kind of notifications are sent via Slack so that you never miss an important update again.
Campaign status changed – Notifies when campaign status is changed to Running/Paused/Archive/Trash/Delete
Campaign winner found – Receive a notification when your campaign concludes and a winner is found
New user added – Notifies when a new user is added to the account
User deleted – Notifies when a user is deleted from the account
User role change – Notifies when a user role is changed to Owner/Admin/Publish/Design/Browse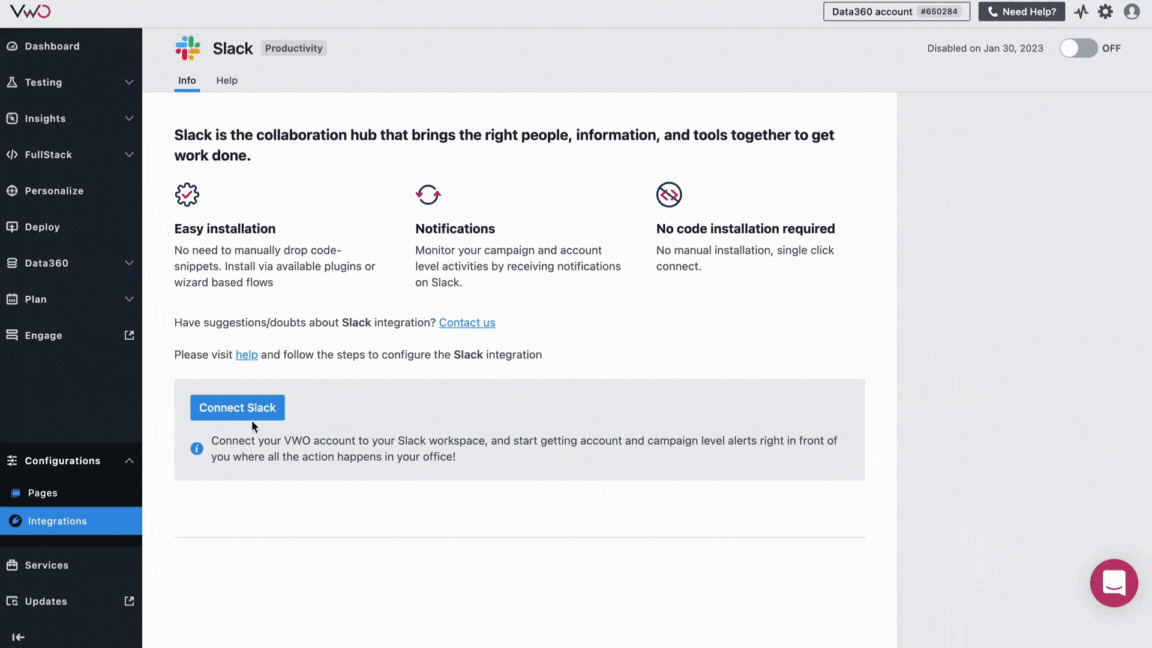 In our ongoing efforts to enhance the integration, we will support even more diverse notification types including alerts for login attempts, changes in account settings, updates on running campaigns, and many more in the future.
Excited and want to know more?
Our new Slack integration is now available on our Pro and Enterprise plans for all VWO products, including VWO Testing, VWO Personalize, VWO Insights, VWO FullStack, and VWO Deploy. To learn more and set it up in your VWO account, please check out our knowledge base article.

If you are excited about this product update, stay tuned for the next leg of releases planned for our Slack Integration. Subscribe to VWO Product updates to get every new update in your inbox.
For any questions or concerns, please feel free to reach out to support@vwo.com