A Hypothesis is an assumption that explains an issue that needs to be investigated. In VWO, Hypotheses are created to state a possible change in the website which can have a positive effect on how your visitors engage with your website content and convert. It represents an idea to improve the website in a well structured format. Based on this idea, you run Testing campaigns to validate the level to which the effect is true. A Hypothesis is an entity of VWO Plan, which helps you manage ideas pertaining to your business' growth that can be achieved by A/B Testing.
Here are a couple of improvements that have been added to help you manage your ideas.
Give Titles to Hypothesis
Up until the update, a Hypothesis just remained a statement- the change and its probable effect. With this update, you can give your Hypotheses titles, allowing you to quickly assign its main purpose and refer to it later. The statement can continue to talk about more detailed specifics of the change and its effect.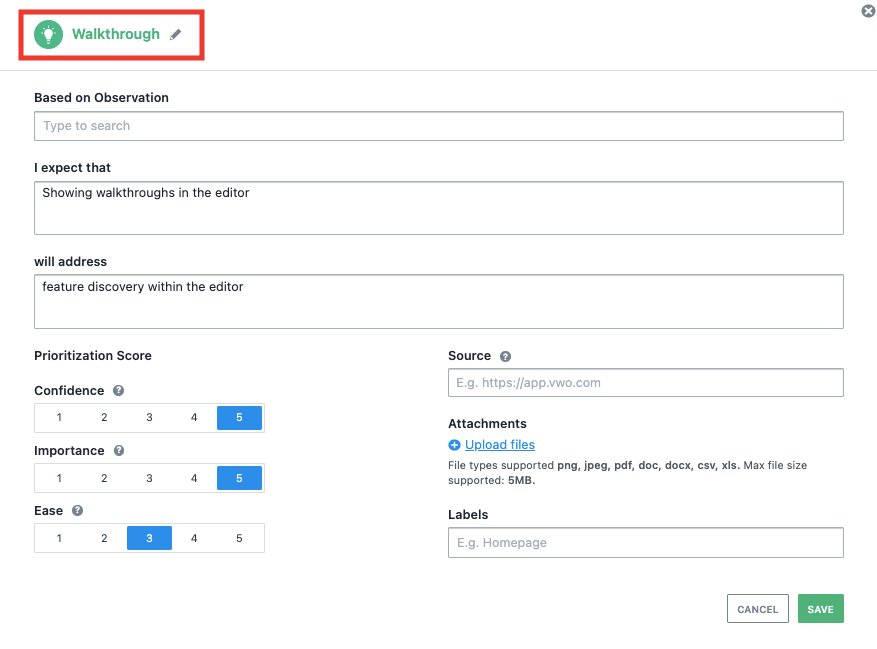 When you create a Hypothesis, simply click the edit (pencil) option near the heading on the top to give it a title. For your existing Hypothesis, you can edit them to give them titles as and when you need to. In the list view, you can search by the title of the Hypothesis from the panel on the right-hand side.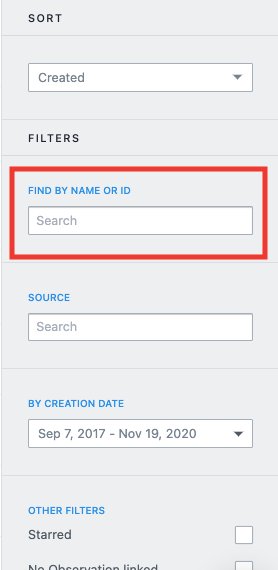 Clone Hypotheses, even between sub-accounts
One of the most popular requests we receive from users is for ideas to be cloned- within the same account as a part of an iterative workflow or between sub-accounts in the account. This is mostly because all ideas are tested in other environments for QA purposes. You can now clone Hypotheses with option showing as shown in this screenshot.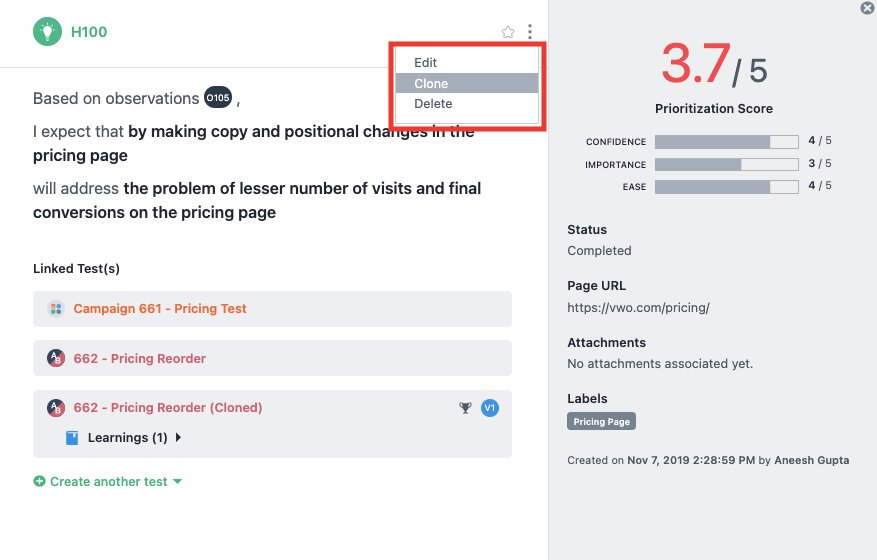 Once you hit clone, you will be treated with a dialog wherein you can select which sub-account it needs to be cloned to.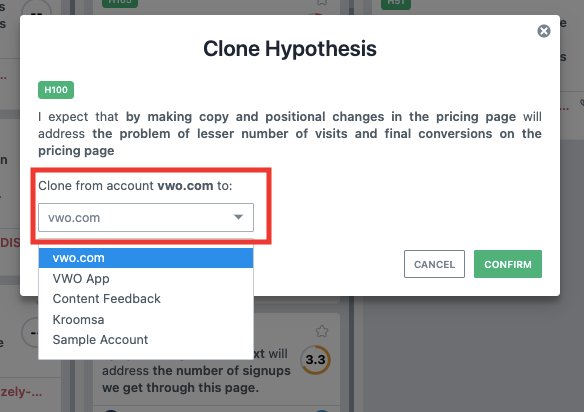 We are sure these enhancements will help you manage your ideas with more versatility to approach and execute your testing program in a streamlined manner.