The Visual Editor is one of the most loved aspects of VWO because it gives you the control and flexibility to change and add website elements for experiments without needing developer support. We are making experimentation easy for you to set up, implement and scale. With that in mind, we have a host of updates to ensure that users like you can do way more in the Visual Editor.
Ability to Copy and Paste Element Styles
Consistency is one of the core tenets of a good user experience. You can now extend an element's look and feel to other elements by copying and pasting. No CSS trickery is required. You can add new CTAs, links or test new UI layouts that are pixel-perfect renditions of your design language.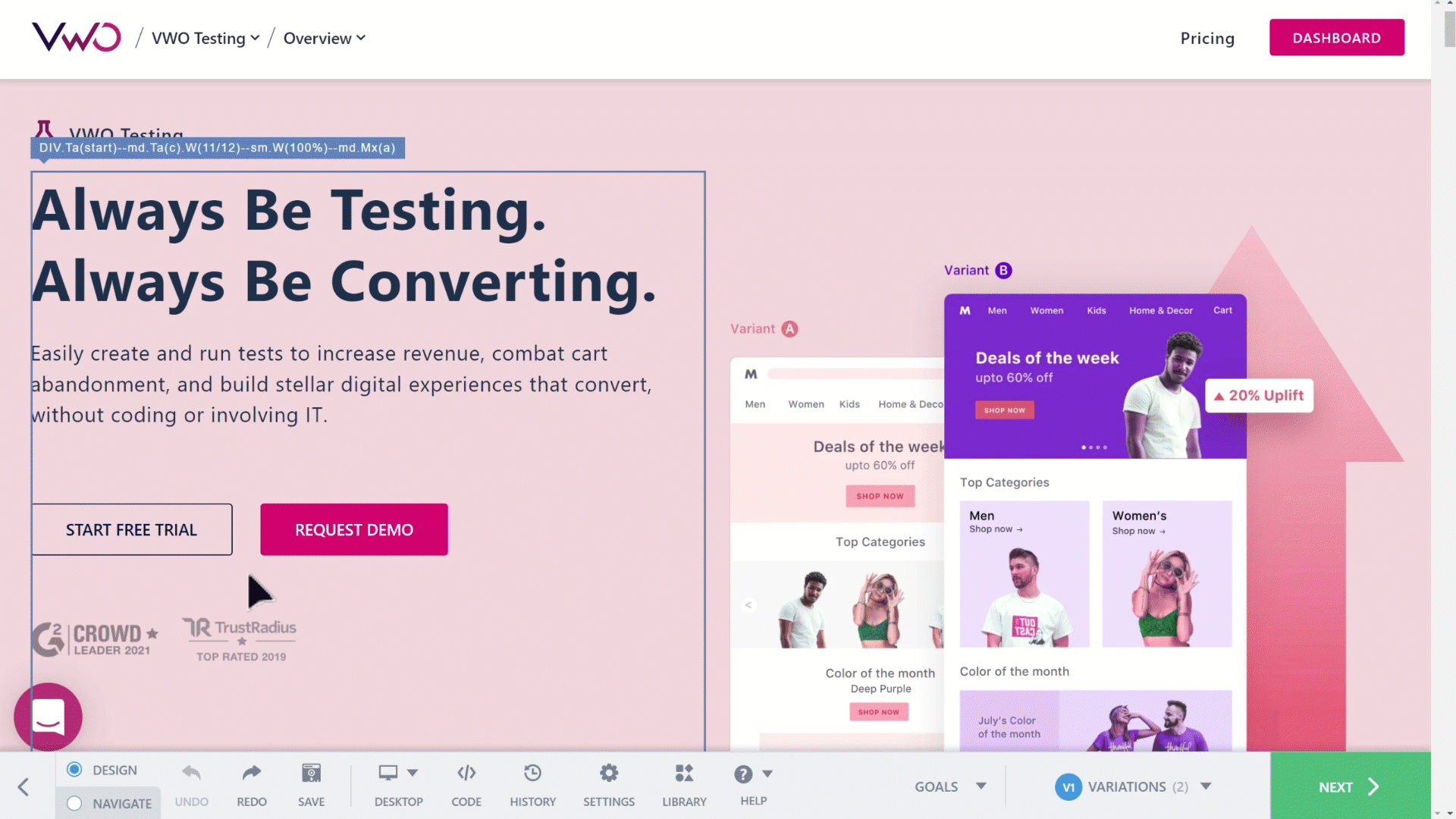 Working with Videos Made Easy
Andreessen Horowitz said that the future is video-first, and we couldn't agree more. We have now made it incredibly easy for you to experiment with videos on your web pages. VWO's Visual editor now lets you:
Add YouTube and Vimeo Videos: You can add videos from popular video-sharing websites YouTube and Vimeo to your website without leaving the Visual Editor. Just grab the link to the video you want to add and you're good to go.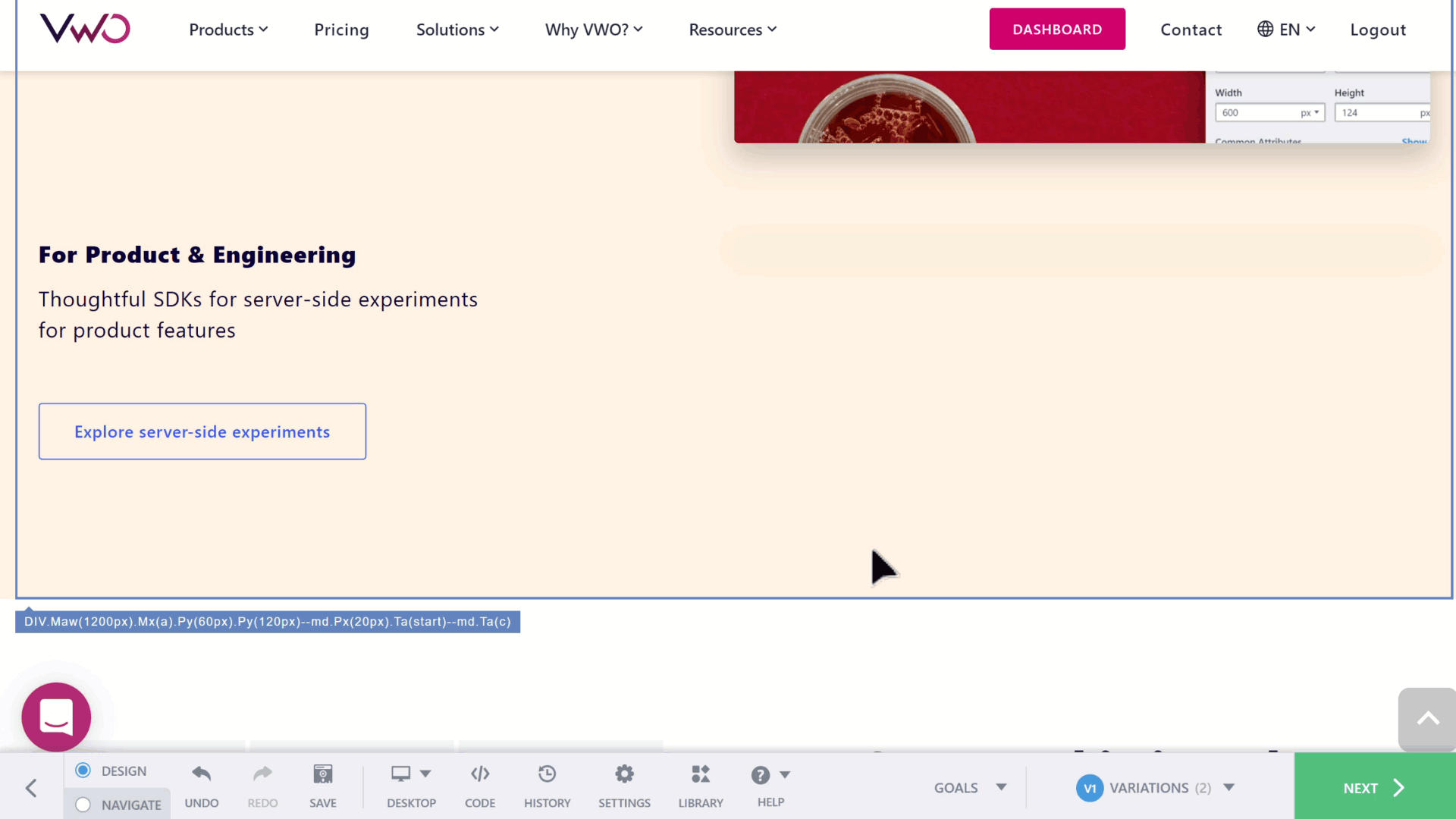 2. Add Self-Hosted Videos: If you're looking to add videos that are not available on public sharing sites, we've (still!) got you covered. We extend support to embed any video on a webpage using the Visual Editor.
3. Modify Video Meta-properties: You can modify the behavior of video elements. Add or remove thumbnails, A/B test different videos, experiment with autoplay off or on, try looping videos, among other things, to create the perfect video experience.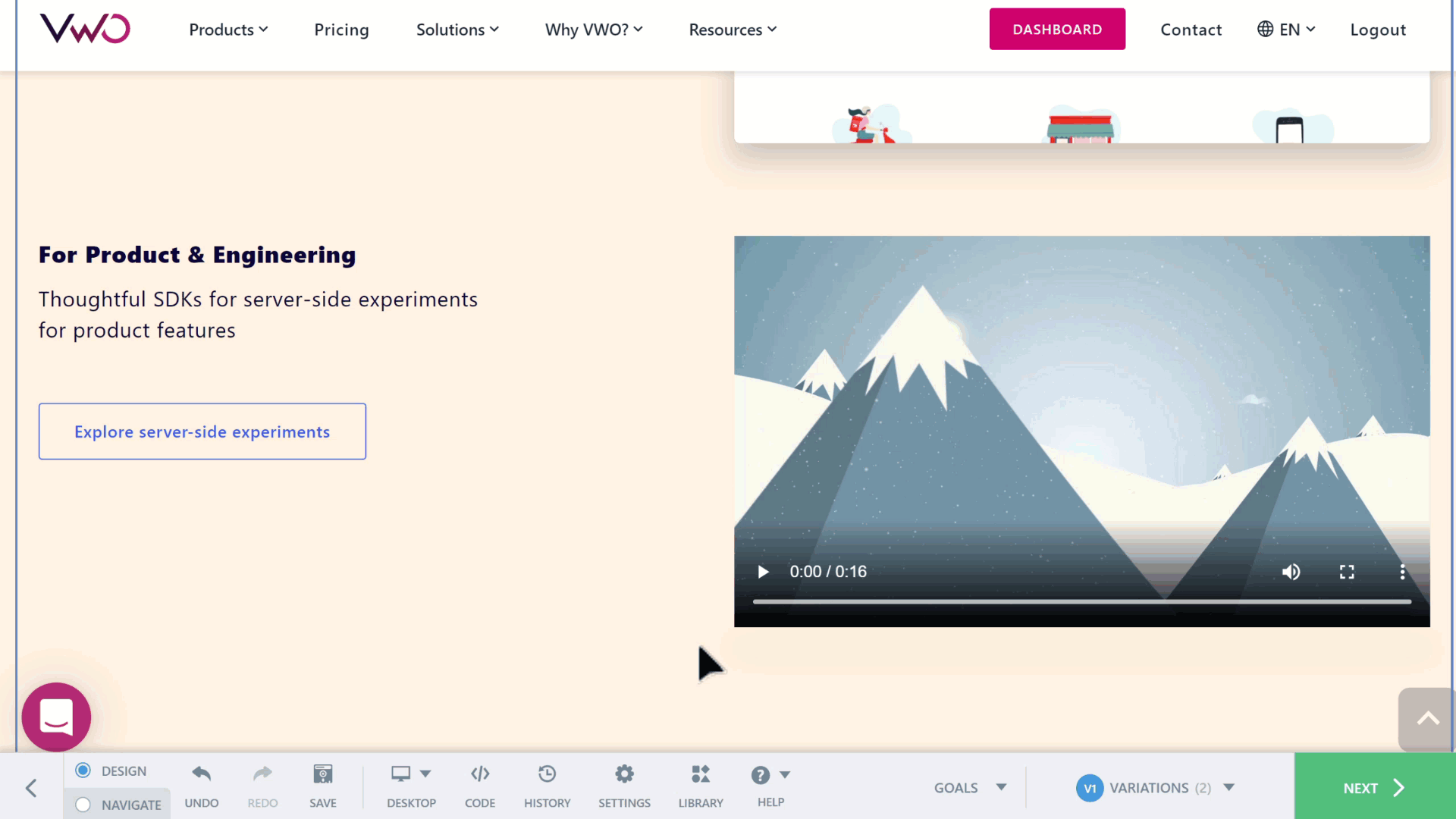 All VWO Testing and VWO Deploy users can copy-paste element styles and add or edit self-hosted videos. However, the YouTube and Vimeo capabilities are available only for Enterprise users of VWO Testing and VWO Deploy. To learn more about these new capabilities, go through our Knowledge Base entries on Copy-Paste Element Styles, Change Video, and Adding Elements on your Webpage Using VWO Editor, including Video. For more questions/concerns, please feel free to reach out to support@vwo.com.