With this new native integration, you can now forward customer data using Segment to VWO. This enables you to receive both events and attributes from Segment directly into VWO Data360. You can track Segment events as metrics. In addition, you can target visitors in your VWO campaigns using Segment events and attributes. You can also use attributes to slice and dice campaign reports data to understand the impact for specific segments.
For example, let's say you run an e-commerce store and want to offer a weekend deal to your existing customers. By using this integration, you can create campaigns targeted at existing customers in VWO using the events & attributes data coming from Segment connected to your web property. This allows you to display your promotion exclusively to existing customers. You can also use Segment events to track specific customer behavior like adding items to the cart, abandoning the cart, and completing the checkout process for these existing buyers.
This integration is not limited to client-side campaigns. Events and attributes from Segment can also be leveraged in server-side experimentation.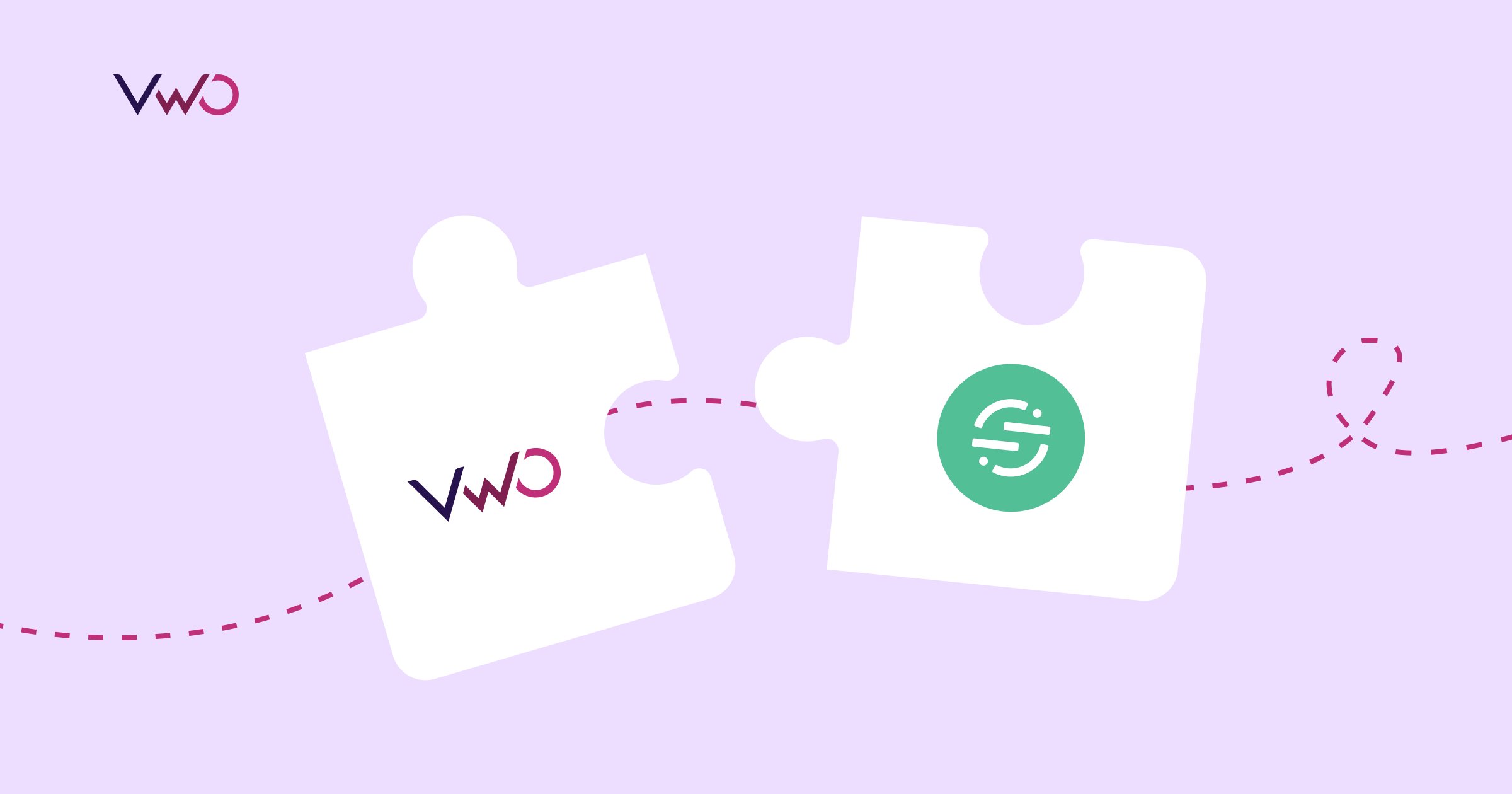 How does this integration help you?
#1 Target Visitors in VWO Using Segment Events & Attributes
You can now build any audience segment in VWO campaigns using any event or attribute data captured in Segment.
For instance, let's say you own an e-commerce website and have your customer's cart abandonment event and attributes being tracked in Segment. With this integration, you can easily use these events and attributes to create a visitor segment in VWO and then target them with a customized campaign. You could offer them a discount on the products they left behind to encourage them to make the purchase. By doing so, you can recover lost sales and increase your revenue.
#2 Track Metrics in VWO Using Segment Events
If you want to track events from Segment as a metric in an experiment or a personalization campaign, you can do that using this integration.
For instance, let's say you are a SaaS company that wants to measure user engagement with its product. Let's say, in Segment, you are tracking event values such as time spent on certain features or the frequency of feature usage. You can now use this data as metric to optimize your VWO campaigns with the goal of increasing user retention.

Another example can be, let's say, you want to track the modal view event and use it as a metric in your AB Test. This is how the VWO Segment integration will help you do it seamlessly.
#3 Create Custom Reports in VWO Using Segment Attribute
If you want to know how a certain user group from Segment is behaving in your experiment or personalization campaigns, with our new integration it is possible.
For instance, let's say you want to run an A/B test on your homepage to evaluate whether modifying the CTA button text from "Get Started Now" to "Start a Free Trial" results in higher click-through rates. With this integration, you can use user attributes coming from Segment such as age, persona and industry to filter the A/B testing report in VWO to understand which user group is price-sensitive and likely to opt for a free trial.
How does it work?
Setting up the integration is easy, and our step-by-step guide will help you get started in no time. Once integrated, you will find the imported events and attributes under the Unregistered Events/Unregistered Attributes sections in VWO.
To use them in your campaigns, you can save the unregistered events or attributes by clicking on the Register Event/Register Attribute button. The event or attribute will then appear in the My Events/My Attributes section, where you can use them to construct a custom visitor segment or filter your campaign reports.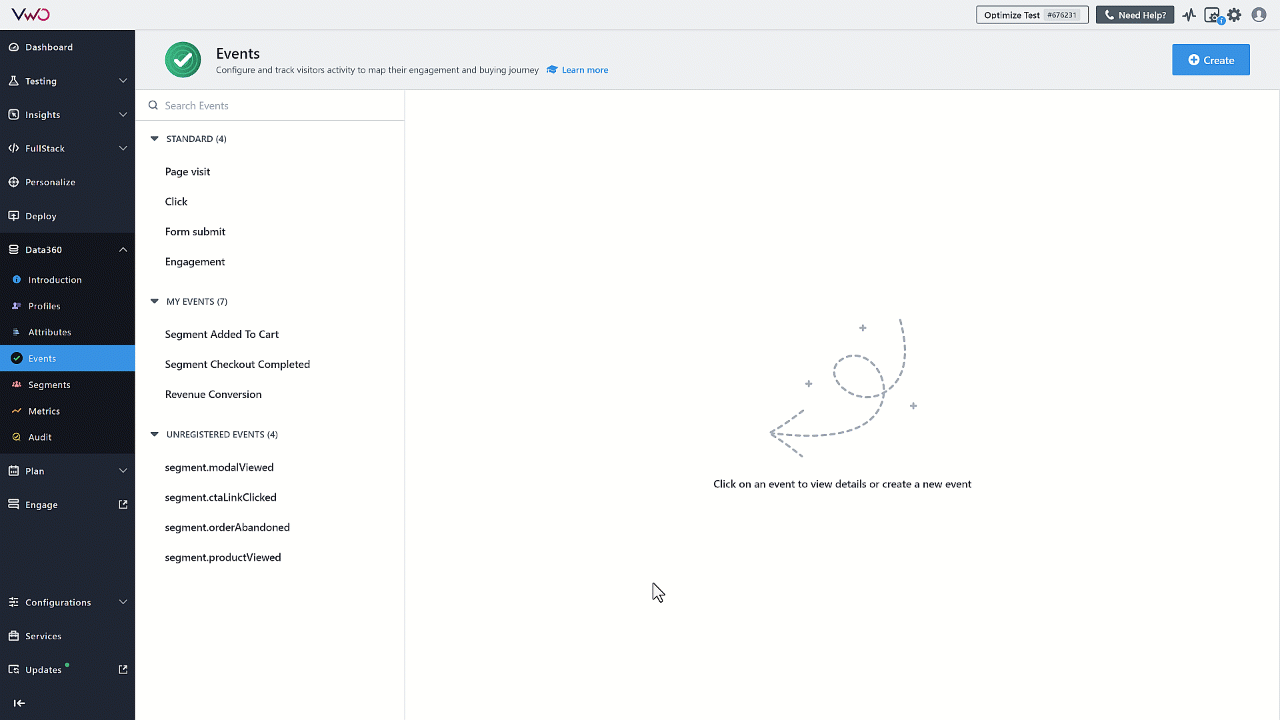 Don't wait! Integrate your VWO account with Segment today and start running campaigns on your segment audiences.
Excited and want to know more?
Our new Segment integration is now available for all VWO Plans, including Starter (Free), Growth, Pro, and Enterprise. It is available for all VWO products, including VWO Testing, VWO Personalize, VWO Insights (Surveys), VWO FullStack, and VWO Web Rollouts for all new and existing customers for whom VWO Data360 is activated. To learn more and set it up in your VWO account, please check out our knowledge base article.
For any questions or concerns, please feel free to reach out to support@vwo.com.