Videos on a website catch the visitors' attention and help improve engagement. They also communicate information in a concise manner which may otherwise require long blocks of text that your visitors may not go through completely.
VWO's video embed widgets help you add Youtube or Vimeo videos on any page in a matter of a few clicks. In a Testing or Deploy campaign in VWO, click and select where the video should embed on the page using the Editor.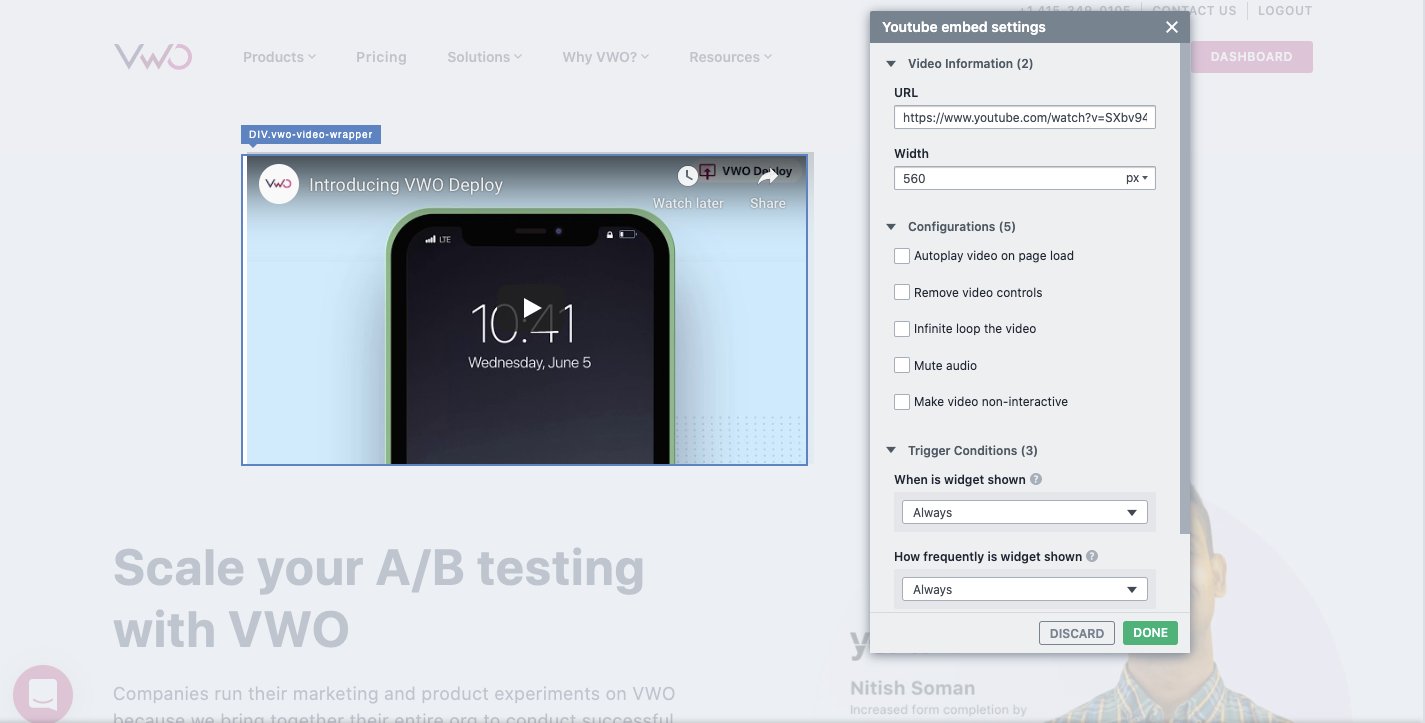 Once you insert the video embed widget, add the video's URL, adjust its size relative to the width of the page, and Voilà! The video is now added on the page. You can even move it around to adjust its position and fix it. No messing around with delicate embed codes. No fumbling through the inners of your website to insert it in the right place. All it takes is a few clicks as you fine tune it visually.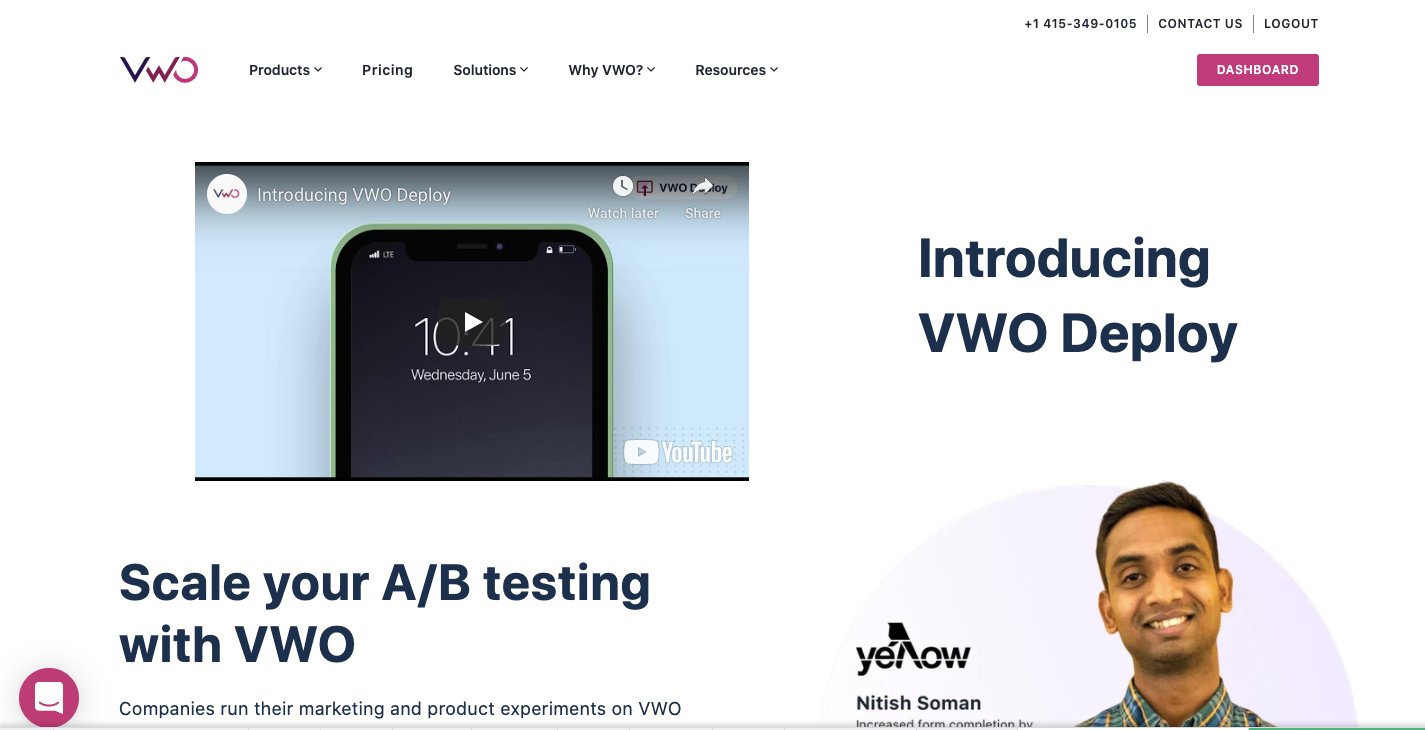 Additionally, you can configure the video to
Start playing automatically when the page loads. (Heads up: if a video plays this way, it does not count towards views on Youtube/Vimeo).
Hide the video controls. This includes the playback, volume controls and the seek bar.
Loop it continuously once it starts playing.
Mute the audio by default.
Make the video non-interactive to prevent the context menu from showing or toggling playback.
These options should help you adjust the video's behaviour that best suits the website for a pleasant experience for your visitors.