If you are a marketer, you must be using a web analytics platform as part of your technology stack to
create one view of your visitors/customers' data,
analyze visitor behavior and journey,
review the performance of your campaigns,
understand how it is impacting your key business metrics.
Ideally, you want to centralize your data from multiple sources/platforms in your primary data analytics hub.
Here is the good news: you can do so with VWO in one click!
How does VWO enable you to enrich your analytics data for better reporting?
Our comprehensive integration ecosystem of analytics tools lets you enrich your customer profiles in real-time by bringing your VWO experiment data to your central data analytics hub. By doing this, you can augment current user profiles, fine-tune user behavior segments and use one unified actionable user profile within other downstream tools to build better customer experiences.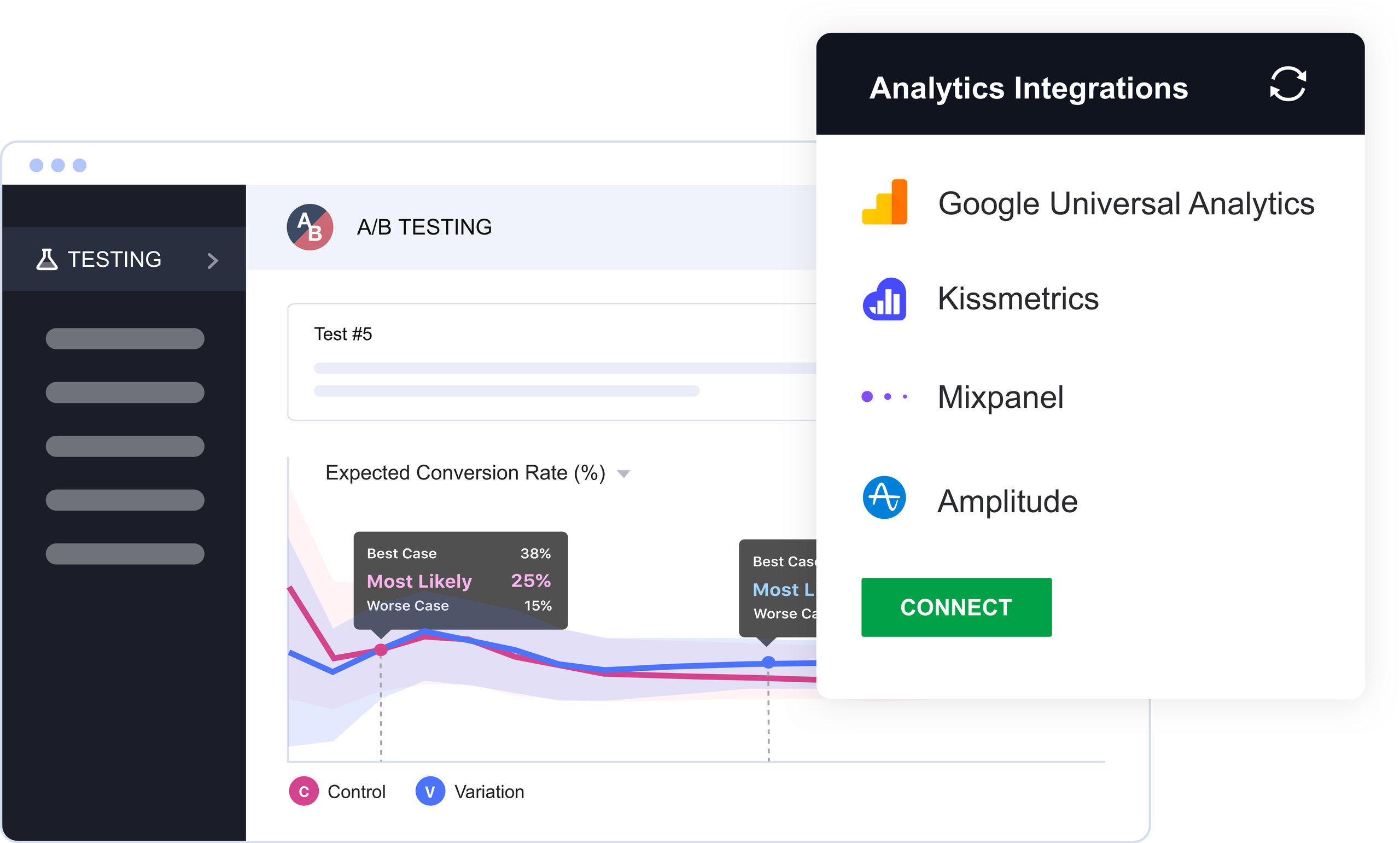 By connecting your experimentation platform with your analytics tech stack, you can enable deeper reporting and analysis at an organizational level. With this powerful capability, you can quickly analyze your user profiles in various dimensions in your central hub to understand user behavior better. You can also filter critical metrics in your tool to know how they have performed for each A/B test variation and use the learning to further improve the end-user experience on your website.
Based on the kind of integration, we let you send the following data items from your VWO campaigns to other platforms:
What all tests the user became part of
Which corresponding variations did the user experience
How do our new integrations empower your experimentation program?
We are building a comprehensive ecosystem of integrations for you because we want VWO to work where your reporting is. We recently added Econda to our integration ecosystem covering all the popular analytics platforms our customers use:
Analytics: Google Analytics Classic, Google Universal Analytics, Adobe Analytics, Amplitude, Mixpanel, Kissmetrics, Snowplow, Heap, AT Internet, Econda, Woopra
With these new hassle-free, native integrations, you will now be able to:
Send VWO experiment data to the third-party analytics platform at the campaign level
Access the imported experimentation data integrated into reports of third-party tools
Measure the impact of experimentation on your crucial business KPIs in your central dashboards outside VWO
The best part – this is pretty easy to set up and needs no engineering support. 
Our comprehensive analytics integrations are available to our existing VWO Pro and Enterprise customers for VWO Testing and VWO Web Rollouts products. To learn more about installing, configuring, and using the VWO-third party Integrations, visit our Knowledge Base. For more questions/concerns, please feel free to reach out to support@vwo.com.