Retargeting: An Incredibly Powerful CRO Tool
"Ads are creepy!"
"People don't like to watch ads!"
Such notions regarding ads come around often, leaving beginners in marketing freaked out for multiple reasons. However, the reality lies in data, which suggests that 47% of consumers are happy to sacrifice their privacy to get a better deal while shopping online.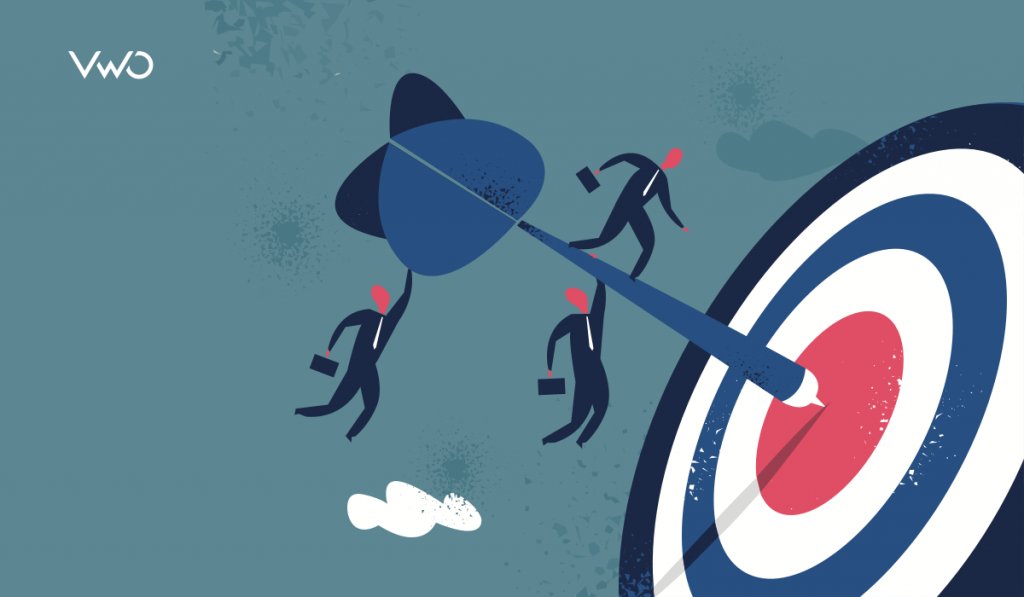 Yes. That's right! This might surprise you, but consumers would not mind getting their behavior tracked in exchange for tangible benefits. For example, loyalty cards! So here is the good news for marketers—privacy is important, but if you're abiding by the regulations, privacy concerns should not demotivate you from firing up a retargeting campaign to get your lost visitors back.
Warm audiences are a favorable lot for achieving conversions since they already have some previous experience with a brand. Let's understand how this works.
What is retargeting and how is it different from remarketing?
Visitors who abandoned a shopping cart, browsed your site, or purchased an item from you are tagged with a retargeting cookie in their browsers. This enables marketers to use the cookie's information to target these visitors with relevant ads based on their interactions once they leave your website.
Third-party platforms like Google Display Network or Facebook allow your ads to trigger on other sites that your visitors land on, thus helping you drive more leads and customers in your conversion funnel. This digital marketing tactic is known as retargeting.
When combined with A/B testing, your retargeting campaigns are more likely to perform better and drive conversions. For example, you can run A/B tests on your ad copy for CTA and form length, or design for different channels to evaluate the effective variation that brings you traffic and thus revenue.
Remarketing and retargeting are often synonymously used because they share similar, overlapping goals. Both strategies are focused on lead nurturing, building lasting brand awareness, and top-of-the-mind recognition, since it makes sense selling to people who have already shown some interest in the past over pitching it to somebody new. However, the two strategies are different.
While retargeting focuses on roping prospective customers into your sales funnel predominantly through advertisements (banner and social media ads), remarketing strategies remind users to re-engage through emails or push notifications.
Since platforms like Google Ads and Facebook have an added targeting capability that utilizes email customer lists, remarketing strategies such as email marketing to re-engage users and retargeting through ads can't operate in silos. Instead, they work hand-in-hand as per your CRO roadmap to drive more leads and conversions, keeping a consistent message across channels.
Truth bomb: Retargeting doesn't "creep" people out!
Studies show that 30% of consumers have a positive or very positive reaction to retargeted ads, while only 11% feel negative about them.
People might hate irrelevant ads because they are distracting, but that doesn't mean they don't notice relevant and targeted ads that subconsciously nudge them to buy the product they left in a cart. Email marketing and push notifications are a few remarketing tools to win back a prospective customer.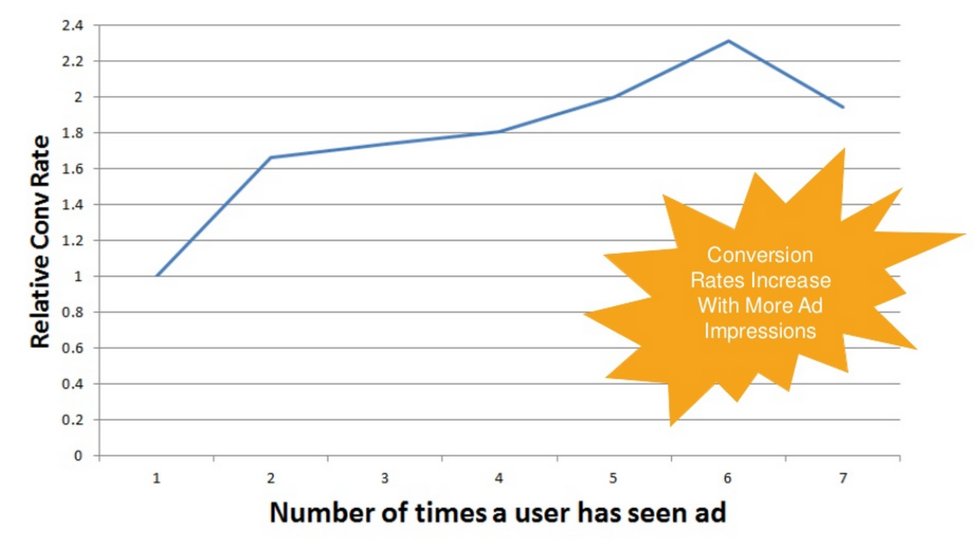 A case study suggested that using retargeted advertisements is a very powerful tactic in the complex B2B sales world to woo lost customers back. Postano, the company on which the case study is based, conducted an audit and assessed that Adwords and banner ads should be their retargeting focus.
They created banner ads in different sizes and variations tailored towards marketing directors and CMOs in different industries, such as, Sports, Fashion, Events, Ad agencies. They experimented to optimize these banner ads for relevant messaging and effectiveness.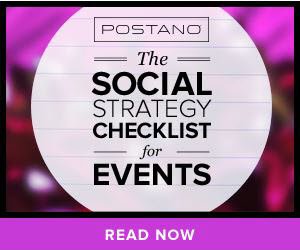 All the website visitors got cookied and went into the retargeting campaign for 60 days. They saw banner ads on the website as a part of Google display network.
On further testing, they dropped the non-performing ads and showed only the ones that brought them leads.
They concluded the campaign after the first 60 days of the retargeting effort and achieved a 364% increase in clickthrough conversions and a 278% increase in conversion rate (measured by requested product demos.)
Crucial retargeting concepts for CRO
Retargeting visitors, who have relatively higher intent to convert than the organic first-timers, to pull them back into your sales funnel is just half the job done. Conversion happens with sales.
SEO and retargeting practices can help you get relevant traffic in anticipation of conversion. That's where CRO begins to play its role.
Best practices for retargeting success
To make the most out of your acquired traffic via ads, remarketing and SEO combined, CRO helps you address the apparently 'not-so-glaring' gaps methodically and optimize your conversions.
Observing your visitor behavior and hesitations
The first step in pursuit of maximizing your conversions is understanding your visitors—what actions are they taking on your website. Tools such as VWO insights' heatmaps, session recordings, and funnel analysis enable you to observe what happens when a visitor lands on and leaves your page.
While behavior analysis tools can address your drop-off rates, you should also use on-page website surveys which are a powerful tool to understand your visitors' hesitations and get first-hand qualitative feedback on why they abandon your website without taking a desired action.
Deriving insights and planning
Heatmaps and session recordings help you gather data to derive crucial insights. Based on insights driven from these analyses, you can generate A/B testing ideas on your high-traffic landing pages. The best practice is to test the crucial elements on your page, such as:
Messaging (headline, page copy, social proof)
CTA and form length
Design and page navigation
Value proposition
For example, on the VWO website, we use sign-up numbers from the previous week on one of our landing pages as social proof. We also have a single-field form to reduce friction for visitors. Both of these were A/B tested using VWO before being deployed on the website.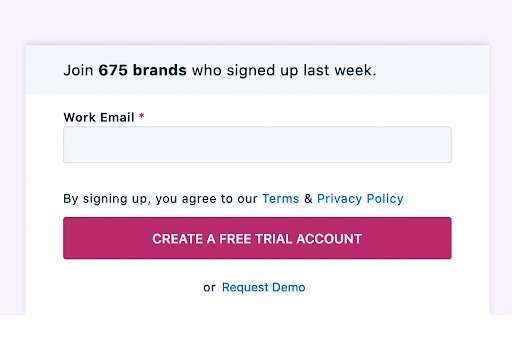 Experimenting to optimize conversions
Running A/B tests to optimize the conversions on your website elements scientifically approves or disproves your hypothesis, and helps you make decisions backed by data and not by instinct! However, don't consider A/B testing as a one-time elixir shot to sustain your conversion game.
You ought to create a CRO roadmap for this continuous process, to observe, test, implement, and repeat the cycle, if you want consistent improvement in your conversion rates.
For example, you can segment your visitors in your marketing platforms like Google Ads to show ads and messages to visitors based on your funnel stage. Marketers can download and assign existing audience, where on the basis of the type of campaign you want to run, you can target audience under life events, interests, remarketing lists categories. Among all, Google Ads' remarketing list for search ads (RLSA) feature enables you to create your search campaigns depending on if a visitor has visited your site and pages.
Google Ads allows you to run A/B tests and set up ad clusters for your campaigns. You can utilize them to optimize your ads and figure out how effective their performance is.
Retargeting in B2B space
Retargeting lays its origins in the eCommerce industry, but it has outgrown its confines to a multitude of industries, and B2B is no exception.
B2B sites are limited on the number of users as compared to eCommerce or other B2C spaces. A few tactics like 'Omnipresent Marketing' enables B2B companies by selectively targeting high-intent users by showing them Facebook ads, banner ads across channels and devices, wherever their visitors go. By constantly staying in the sight of potential customers via emails, and push notifications (if they have opted-in), the chances of their conversion soar.
Here are a few ways that can help you acquire potential leads and thus revenue:
Use industry-targeting: Craft relevant and specific messages for different industries in your remarketing campaigns to bring back a lost customer. Figure out what pages your visitors surf and pitch in your ad. For example, you can resurrect your dormant subscribers who haven't engaged with you in a while through email, wherein a relevant message that speaks their language can certainly steer them back into your sales funnel.
Be mobile-first: More than half of the traffic on social media comes from mobile devices. Optimizing for mobile should be a priority/focus area for you. For example, you can target users on any device using paid social media to bring back a user who did check out your product and pages but did not convert.
Use email addresses for remarketing campaigns: Run your retargeting ads not only for your website visitors but also to specific users. For example, Facebook custom audiences enable you to run Facebook ads based on the email addresses of the users. Also, you can identify the funnel stages of your specific visitors to craft a personalized copy for your ads.
Segment your visitors in the funnel: Platforms like Google Ads allow you to show ads and messages to visitors based on the pages they have interacted with. You can estimate the funnel stage of your visitors using tools like funnel analysis that enable you to create advanced custom segments as per your needs.
VWO Engage as a remarketing tool
Among many popular retargeting tools, VWO Engage stands out. It enables you to keep your visitors engaged with automated marketing campaigns through web push notifications. Web push notification is a much faster tool as compared to emails to rope in that lost customer.
In addition to that, you can also bring back lost customers through a personalized cart abandonment campaign, enticing them with irresistible offers.
VWO Engage helped Ubisoft, a publisher and distributor in the gaming industry, to increase the number of returning visitors on their website using web push notifications which resulted in an average CTR of 17%. VWO helped them achieve what was double and even quintuple of what Ubisoft's initial expectations were.
Conclusion
A cutting-edge technology, retargeting is underutilized and mostly misunderstood with the traditional acquisition of new customers. When done wisely, retargeting (or remarketing) enables marketers to build a holistic and sustainable CRO ecosystem that caters to lost visitors at every stage of the funnel.
Having retargeting as an integral strategy in your CRO plan would not only ensure steering your lost customers back but also allow you to optimize your marketing campaigns for better conversions. And that's how you can make the best out of visitor traffic.
Sign up for a free trial of VWO Engage tool to win back your lost customer.