Drunk User Reviews VWO: Beer, Tequila and the World's Easiest A/B Testing Tool
Sharan Suresh
Marketing | SaaS | Product. Loves words, people, images, and experiences.
When was the last time you conducted a usability test (what?) and the reviewer began this way:
I have a lot of tequila in my hand, which is pretty cool.
A good two years ago, Will Dayble, UI and UX expert, told the world "Great UI isn't there." The user should feel no friction, and be able to use the website as if there is no boundary between them and the website. But Will also realized that this was easier said than done. So he suggested a way out — design websites like they were meant for drunk users.
Drunk User is a Lot Like The Average User
Inebriated people are distracted, emotional and childish. Also, they really, really don't care what your site is supposed to do. If they don't understand your site, they leave. The bottom-line? If even a drunk user can comfortably use your website, the average user is going to find it easy as well.
The only question was, how could you ever tell?
Earlier this year, Richard Littauer, a front-end developer and UX designer, decided to take a bullet for the world of UX. He'd get piss drunk and review websites. Lo and behold, TheUserIsDrunk.com is born. We were thrilled!
Paras, our CEO, wasted no time in paying Richard to get himself wasted and do his thing.
Richard Littauer got himself lots of beer, tequila and VWO. He finished the review and sent us the screen recording.
Here's a look at how it played out, start to finish, broken down in to 5 different segments with a little time-line to guide you along.
Time Zero: User is Wasted

Signing Up – 1 Minute and 4 Seconds

Smart Code Installation – 1 Minute and 11 Seconds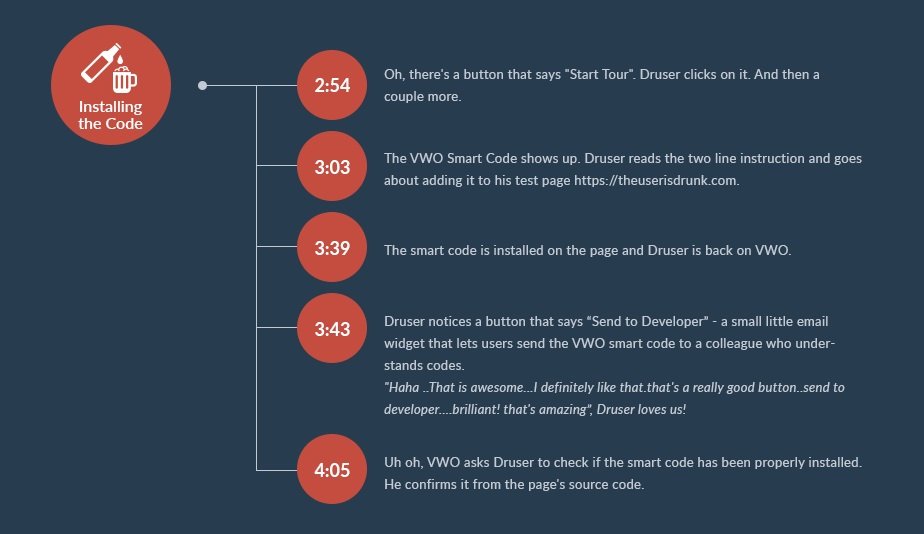 First Campaign – 1 Minute and 11 Seconds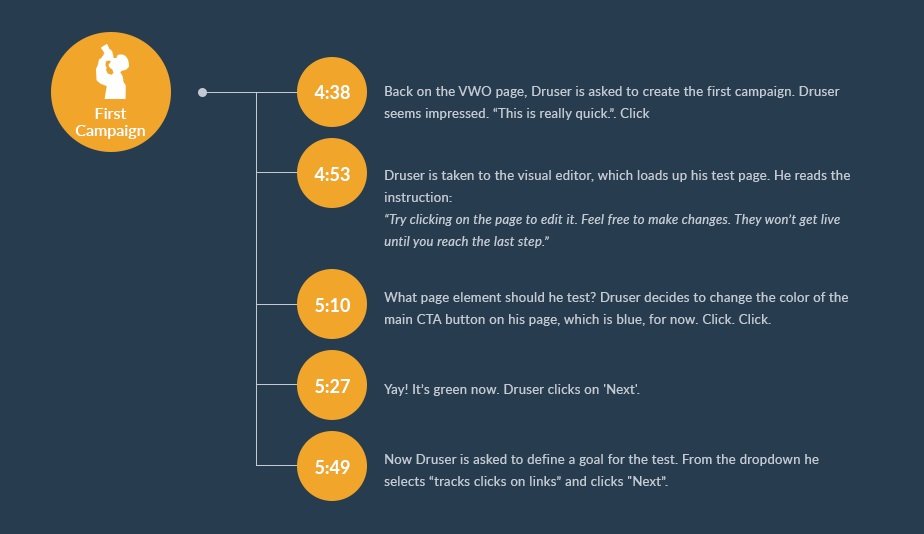 The Fumble – 1 Minute and 45 Seconds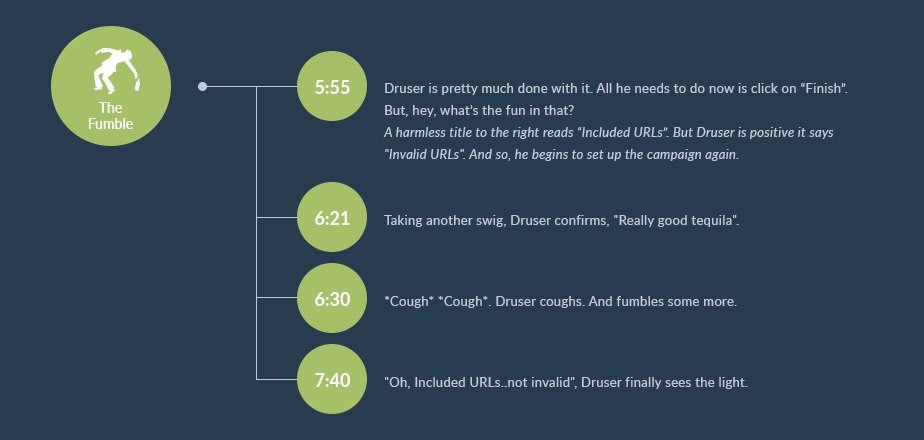 Finishing Up – 10 Seconds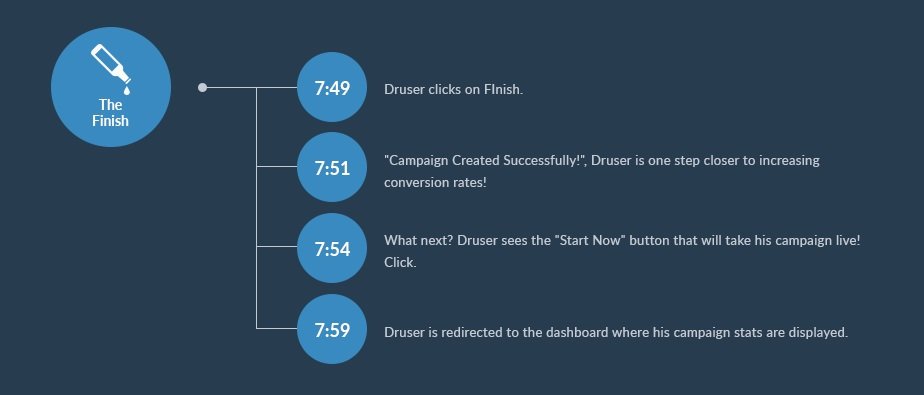 So, How Easy Is The World's Easiest A/B Testing Tool?
Here's what we found most interesting: from his first look at the homepage to making his first A/B test live on VWO, Richard — a drunk user — took exactly 7 minutes and 3 seconds. Let me put that in perspective: with VWO, the average Joe can get done with an A/B test in the same time it would take a user to read a good online post.
Whether you know javascript or jacks***, using VWO to set up a basic test is a breeze.
Go on, sign up here for a 30-day trial, create your first test and make it live! Tell us how fast you are able to do it 😉 ..but, I digress.
Would You Get A Drunk User To Review Your Website?
All the fun aside, Richard's review was incredibly useful to us. It revealed a couple of places that we could improve upon. But it does sound weird, even outright crazy.  It comes down to this, is a drunk user a good approximation of the average user?
What'd you say? Tell us below in the comments section.
And if you do think so, would you have a drunk user review your site?
Fire away @VWO (use #vwoblog) or, let's keep it private @SharanTheSuresh.
Have a great day people!
---
Richard, on the VWO Experience (a brief transcript)
..It's so cool. This is actually..that was incredibly quick..
I feel like I'm getting this really quickly. Like, I think the flow is pretty quick. I messed up a couple of times, probably because I'm mildly inebriated.
So I think I'm doing okay.. and I think your site is well done..and I'm surprised how easy that was. I always thought A/B testing was a total ****ing bitch. It's really annoying.
That was really easy. You made that easy, which is like a total win for you guys.
Because, I'm drinking Tequila.
Well done!