We're happy to announce that the new version of Visual Website Optimizer is now available for limited early access to our current customers and users. If you are an existing user, simply login to your VWO account and in your dashboard, you will get a link to request early access.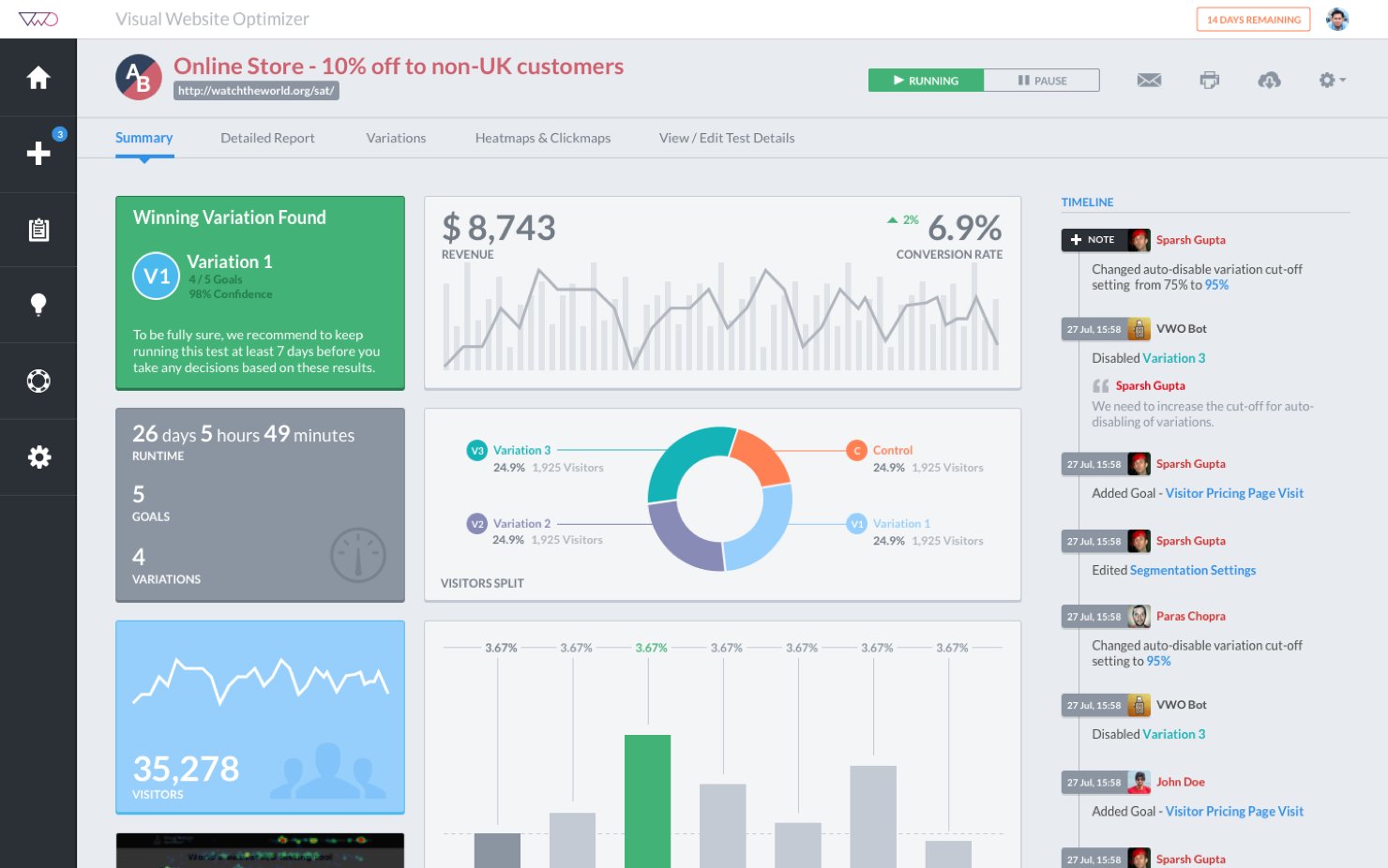 Question: When will the new version launch for everyone?
We've been working on the new version of Visual Website Optimizer for months, and we're still not entirely finished! We were supposed to do a full launch today (29th April 2014) but there are some last bits that we need to take care of.
The new version is ready and we already have some partners using it, however we want to make sure we don't leave any stone unturned to deliver you the best in website and mobile testing the world has ever seen.
Question: What does early access mean?
Early access is for our current customers and users who want to immediately use new features and functionalities that we're about to launch (such as A/B testing for native apps, segmentation of test results, new charts etc.) and help us in refining those features.
Question: Any more previews of the new VWO?
You bet! We're releasing a bunch of screenshots / videos on a dedicated landing page for users interested in early access. Check it out here: vwo.com/early-access/
Looking forward to have you as an early user to the new VWO. Stay tuned for the full launch!