Web analytics is always intriguing. It gives a tangible shape to visitor behavior and can play an important role in determining online success.
ClickTale recently released a study comparing web analytics and user experience metrics of big and small eCommerce websites. It analyzed data from thousands of eCommerce websites from April, 2013 to June, 2013. For the study, the top 10,000 eCommerce sites (according to Alexa rank) were identified as 'big players'. On the other hand, the smaller players were defined as those falling between 10,000 and 100,000 ranks.
What they found
If you fall in the small eCommerce player category, this is going to hurt a little. But as they say – No Pain, No Gain.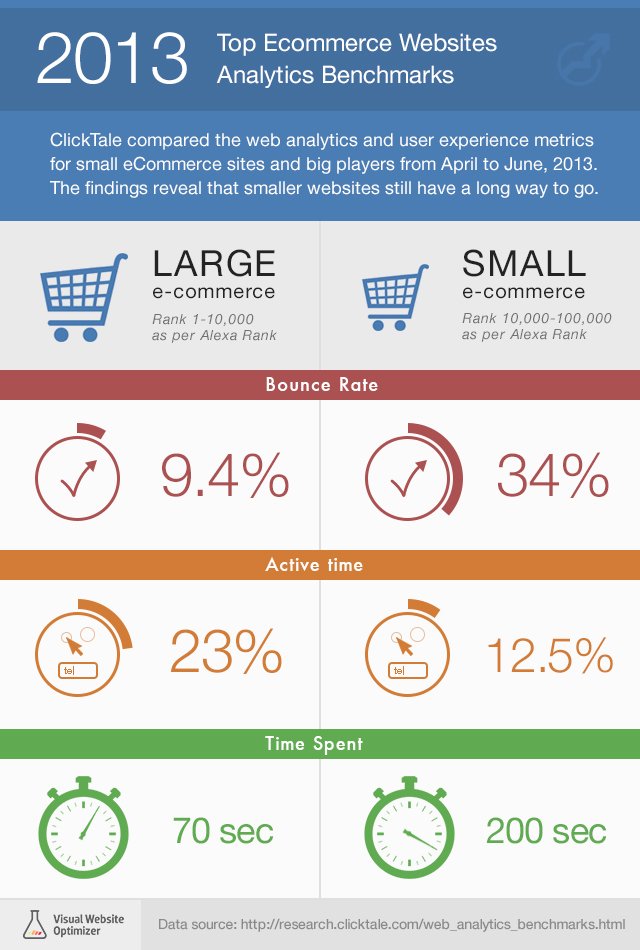 Bounce Rate: They figured that your bounce rate is three times higher than the giants in the business. At least 34% of visitors bounce off your website as compared to 9.4% in the case of biggies.
Active Time: Visitors are twice more active on large websites as compared to yours. The top websites saw that visitors spend 23% of their time scrolling, entering text, clicking and moving the mouse. The same percentage on the smaller eCommerce websites was 12%-13%.
Time Spent: Visitors spend less time on their sites in comparison to yours. Now hold your horses. This doesn't mean good news as it essentially means that visitors find what they are looking for faster (Read: 70 seconds as compared to 200 seconds in smaller sites).
Why the Big eCommerce Websites do Better
According to ClickTale study, the two reasons why big eCommerce players have the key metrics in their pockets are:
They have higher share of returning customers: The biggies have 52% return visitors as compared to the average 25% in the eCommerce industry. This explains the enviable bounce rate and shorter visits. Increasing returning visitors is beyond the scope of this article so we will proceed to the next.
They swear by optimization: The giants of the eCommerce industry invest a lot of time, money and resources in testing and optimizing. They usually have in place at least one optimization tool while many also have a dedicated in-house team to run tests. So take the cue and start testing right away.
What You Can Do
First things first, the fact that you are lagging behind the big players on some metrics means you have a greater scope for improvement. Yes, we are taking the classic glass-full approach. Here's what you can do to improve your metrics.
# Control bounce rate and improve engagement
Bounce rate is defined as the percentage of visitors that view only one page of a website and then run off for some unfathomable or fathomable reason.
Note: Active Time is inversely proportional to Bounce Rate (Read:  Lower bounce rate = More engagement = Higher active time)
Here's what you can do to lower your bounce rate:
1) Make the Call to Action stand out
Be unapologetically biased towards the call to action (CTA) button. The visitor should notice the CTA within the first few seconds of landing on your  homepage. Your visitors have a short attention span, they don't have the time to take a leisurely stroll on your site. So make sure your CTA is positioned prominently on the page, is impossible to miss and clearly conveys the desired message.
2) Give single message clearly
Is your website confusing the visitor? Does it clearly convey a single goal effectively instead of saying multiple things half-heartedly? Please make sure the focus of your homepage/landing page is clear and easily communicated. One of our clients, Inside Buzz, ran an A/B test to reduce extra options on its homepage  and saw a 17.8% improvement in overall site engagement.
3) Embrace navigation
Do you know how if feels to be on a website without any sense of direction? Something like this…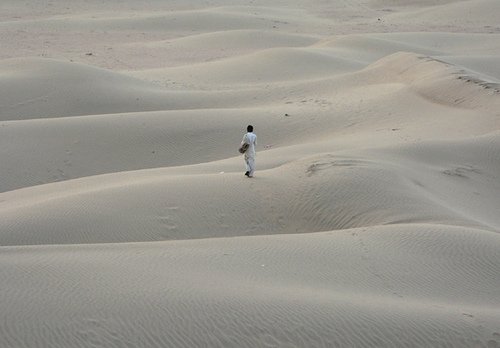 Now many of you might think of navigation menu bars as old-fashioned. But when you are trying to nurture visitors whose engagement time on your page is less than 10 seconds, show them a prominent menu to give them a clear sense of direction. Take a leaf out of SlideShop's example. They ran an A/B test to replace a promotional sidebar by a navigation bar and saw a 34% increase in conversions and 8.9% lift in user engagement.
4) Lower loading time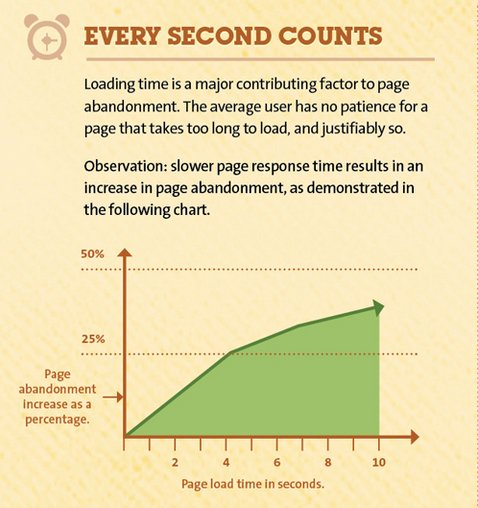 Nothing pisses off users like webpages that load at their own unhurried pace. According to a study, 57% of online shoppers will wait for a mere three seconds or less before abandoning a website. So, identify what is making your website sluggish, plug the holes and soak in the happiness that comes only from reduced bounce rate.
5) Prominent search function
If visitors are lost on your website, the least you could do is to empower them with a prominent search bar. Because if they can't locate the search bar, nothing, NOTHING will be able to save you from their wrath.
# Make them figure out stuff faster
The other prominent finding of the ClickTale study is that the time spent by visitors in the homepage of large websites is around 70 seconds as compared with 200 seconds in websites with a lower Alexa rank. This is because users find what they are looking for faster. Here's how you can also make your site more easily comprehensible:
1) Better navigation
A no-brainer. Refer to the 'Embrace Navigation' point again and nod in agreement.
2) Talk in their language
Communicate in the way the user understands. While doing the content of the homepage/landing page, make sure you do away with excessive jargon. They don't  impress, they just intimidate. Don't assume the visitor already knows what you are talking about. Write a clear headline or use an image or a video so that the visitors know in the first few seconds itself what they are supposed to do.
The bottom line? Identify your buyer personas and then speak their language.
3) Strong site search
If you are trying dig gold in the eCommerce industry, you just can't ignore site search. It's extremely important that your visitors are able to accurately find the products they are looking for in a given period of time (read: seconds) through an effective search function. Advanced search can even accelerate the sale process and, hence, lift conversions.
Image credits
Bounce – Elliott Brown @ flickr
Desert – Mahatma4711 @ flickr
Loading time – KISSMetrics