A/B Test Statistical Significance Calculator [Free Excel]
The statistics of A/B testing results can be confusing unless you know the exact formulas. Earlier, we had published an article on the mathematics of A/B testing and we also have a A/B test statistical significance calculator on our website to check if your results are significant or not.
The calculator provides an interface for you to calculate your A/B test's statistical significance but does not give you the formulas used for calculating it. The article, on the other hand, provides an introduction to A/B testing statistics and talks about the math that goes behind A/B split testing and the importance of statistical significance.
VWO's A/B testing solution helped retail company Greene improve their revenue by almost 60%. However, A/B tests can be tricky to execute and interpret. So, unless you believe in predicting A/B test results using Indian astrology, this blog will tell you the math behind easy calculation of statistical significance of your tests.
The 'what', 'why' and 'how' of statistical significance
Before we move to complex statistical significance formulas, let's first understand what it is, why it is important, and how to ensure that your tests conclude with statistical significance.
What is statistical significance?
Statistical significance is nothing but the probability that the gap between conversion rates of any chosen variation and the control is not because of random chance but due to a well planned, data-backed process. In this data backed process, you first gather user insights on how they are interacting with your website and then use the gathered data to formulate a scientific testing hypothesis.
Your significance level also reflects your confidence level as well as risk tolerance.
For instance, if you run an A/B test with 80% significance, while determining the winner you can be 80% confident that the results produced are not a product of any random hunch or chance. Moreover, 80% significance also reflects that there is a 20% chance that you may be wrong.
Why is statistical significance important?
For A/B testing to be successful, the test results should be statistically significant. You cannot tell for certain how future visitors will react to your website. All you can do is observe the next few visitors, record their behavior, statistically analyze it, and based on that, suggest and make changes to optimize the experience of the next users. A/B testing allows you to battle the aforementioned uncertainty and improve your website's user experience provided each and every step is planned considering each variable in play like total website traffic, sample traffic, test duration and so on. A good example of this is Germany based company Dachfenster-rollo.de that improved their conversion rate by 33% by A/B testing their user experience.
Your marketing team's quest for exact predictions about future visitors and the inherent uncertainty in making such predictions necessitates statistical significance. Statistical significance is also important because it serves as a source of confidence and assures you that the changes you make do have a positive impact on your business goals.
How to ensure the statistical significance of a test?
Statistical significance depends on 2 variables:
The number of visitors, i.e your sample size.
The number of conversions for both control and variation(s).
To ensure that your A/B tests conclude with statistical significance, plan your testing program keeping both these variables in mind. Use our free A/B test significance calculator to know your test's significance level.
How to calculate statistical significance in excel sheet with A/B testing formulas?
We have come up with a FREE spreadsheet which details exactly how to calculate statistical significance in an excel. You just need to provide the number of visitors and conversions for control and variations. The excel calculator automatically shows you the significance, p-value, z-value and other relevant metrics for any kind of A/B split testing (including Adwords). And, to add to our article on the mathematics of A/B testing and free A/B test statistical significance calculator, we share the A/B testing significance formula in excel for calculating test result significance.

Click here to download the A/B testing significance calculator (excel sheet)
Please feel free to share the file with your friends and colleagues or post it on your blog and social media handles.
PS: By the way, if you want to do quick calculations, we have a version of this A/B testing significance calculator hosted on Google Sheets
(You will have to make a copy of the Google sheet into your own Google account before you make any changes to it).
At VWO, we believe that understanding the statistics behind A/B testing should not be your headache. Your tool should take care of this. If you'd like to try VWO SmartStats that offers intuitive and intelligent reports of your A/B tests, take a guided free trial.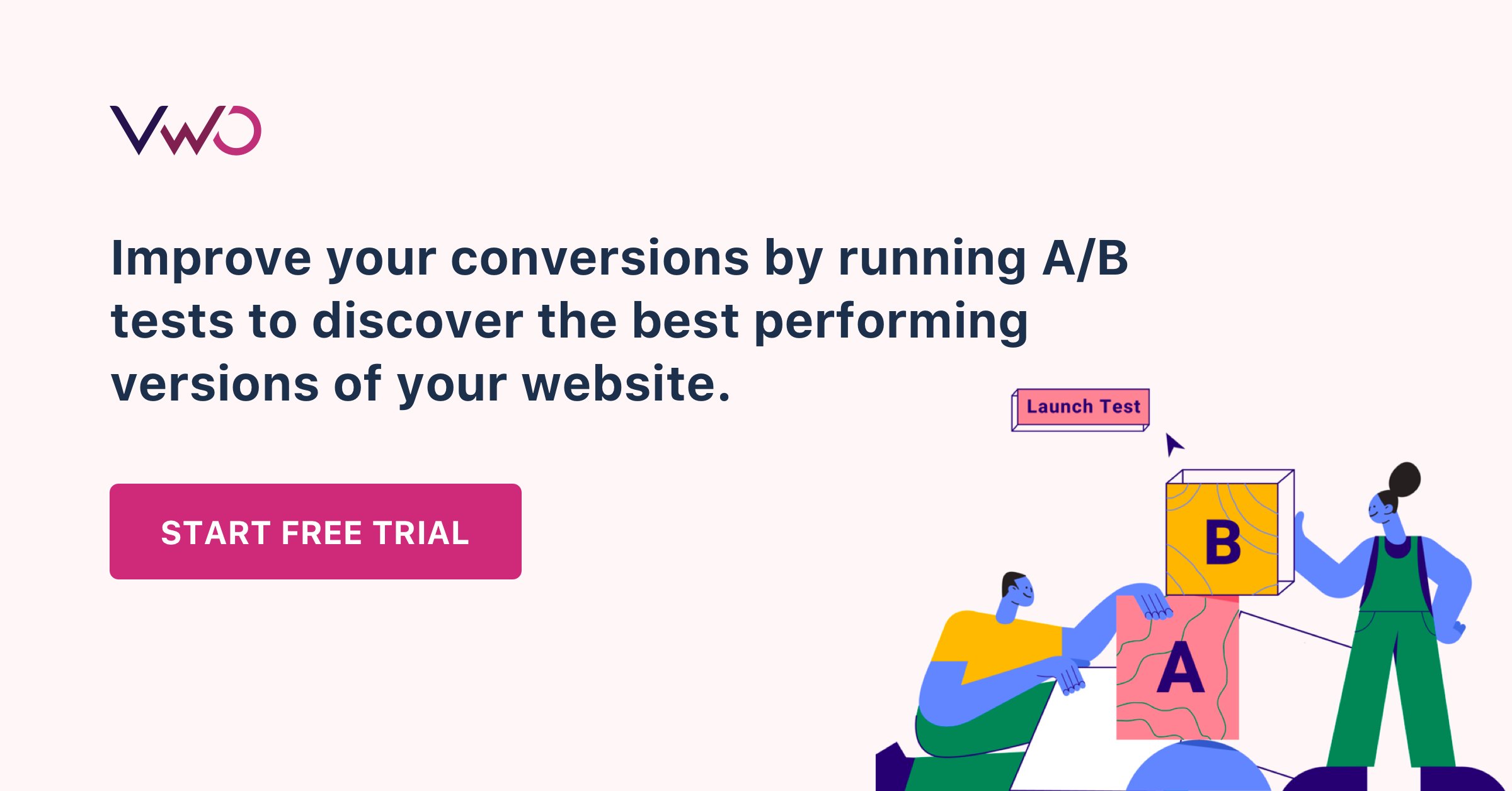 Frequently asked questions