Optimizing Your Site For Conversions: A Primer On WordPress A/B Testing
What is WordPress A/B testing?
If your site is powered by WordPress, you need no introduction to the endless range of A/B testing plugins and tools that enable you to optimize it for conversions. Just like WordPress is a platform known for its robustness and ease of use, using a tool like VWO makes A/B testing an easy and effective technique that helps you outdo your website user experience and grow your key metrics. By simply installing a plugin on your WordPress site, you can run as many tests on the critical elements as you need to confidently make data-backed optimization decisions.
In this post, we discuss how you can leverage A/B testing on your WordPress site and how it can be a game-changer for your business.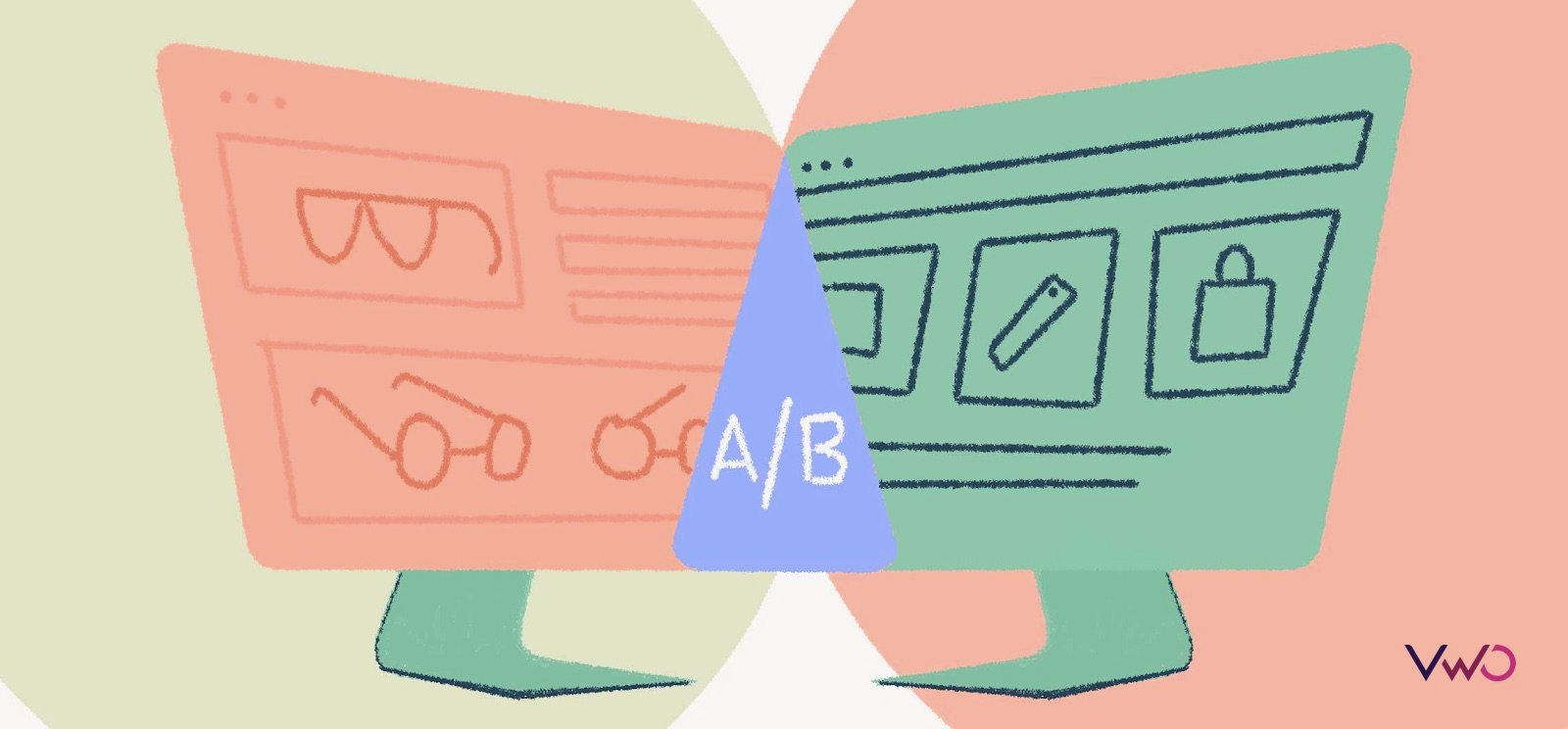 What can you test on your WordPress site?
Headlines
While there are several golden rules and best practices you can follow while writing interesting and impactful headlines, testing them could surprise you to no end. Run A/B tests on your headlines to see which ones drive more traffic to your posts, engage your readers better, result in a higher number of social shares, and more. VWO's GPT-3.5 Turbo-powered AI copy generator allows you to choose from a large set of headline suggestions based on the existing copy on your website. You can check this feature by taking a 30-day free trial.
Forms
Website forms are indispensable for any lead generation business, and optimizing them can have a direct and tangible impact on your conversion metrics. However, given the wide scope for refinement and sometimes contradictory best practices, forms can be quite challenging to optimize. What works for one niche might not necessarily work for yours, and the only way to find the sweet spot between insightful answers, high attempt rate, and frictionless filling experience for your forms is to run experiments.
Consider contact forms, for instance. From testing for the required and optional form fields, the form length, placement of the form, there are a plethora of parameters for which you can streamline your forms and get better results.
Call-To-Action (CTA)
A lot rides on those big, bright, attention-grabbing buttons that prompt desired responses on your pages. The color, placement, size, copy – you want everything to be perfectly optimized for maximum conversions. Test them out before you commit to a particular variation of a CTA to be confident that it will drive better engagement.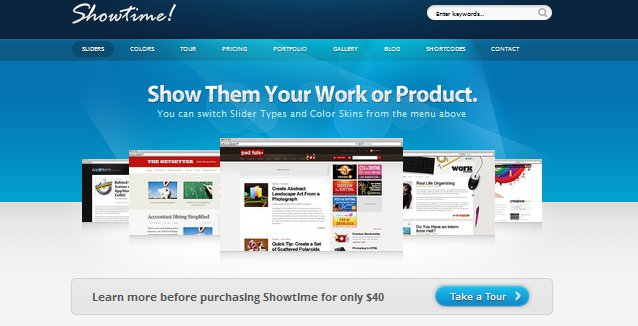 Page copy
Your page copy is critical. You need to ensure it is persuasive, impactful, conversion-focused, and yet centered around your target persona. While you could just hit the jackpot and write a copy that checks all boxes, zeroing in on the one that perfectly resonates with your audience is usually a virtue of methodical testing. So, whether you are revamping old WordPress pages or creating brand new ones, go ahead and test out the copy before you finalize on the one, to watch your conversion rate go up, to the north, and beyond!
Widgets
Widgets are the cornerstone of any well-built WordPress site and play a major part in improving its functionality and adding new features. Whether it is search, social media, or a subscription widget, the placement, size, copy, and design can directly influence your conversion numbers. Experimenting with multiple variations will ensure you choose one that adequately draws visitors' attention and helps them fulfill their purpose.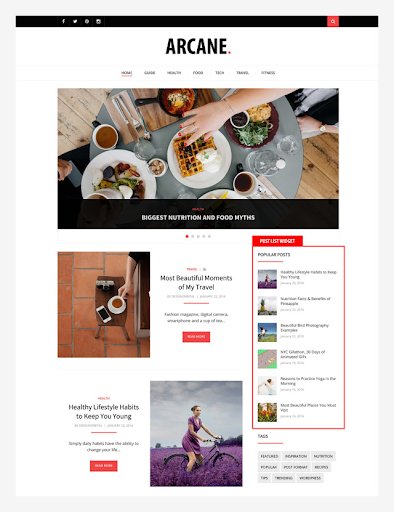 Images & illustrations
Text-only content has a retention rate of 10%, but when supplemented with the right kind of visuals, it increases the retention rate for the piece of information to 65%. Massive, right? So, testing your graphics becomes all the more important. You can experiment with them on your posts, home page, and landing pages to see which ones cause an uptick in your critical metrics and optimize your pages like never before.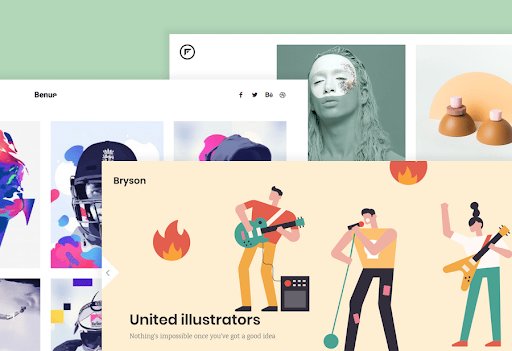 Themes
Themes determine a majority of the layout and visual of your WordPress website, and altering the same is an absolutely critical decision. To avoid leaving any scope for guesswork or instinct, be sure to test your shortlisted variations before making one live universally. While themes can only be tested on the server-side, it is worth going that extra mile as they form the cornerstone of your site and greatly determine its usability.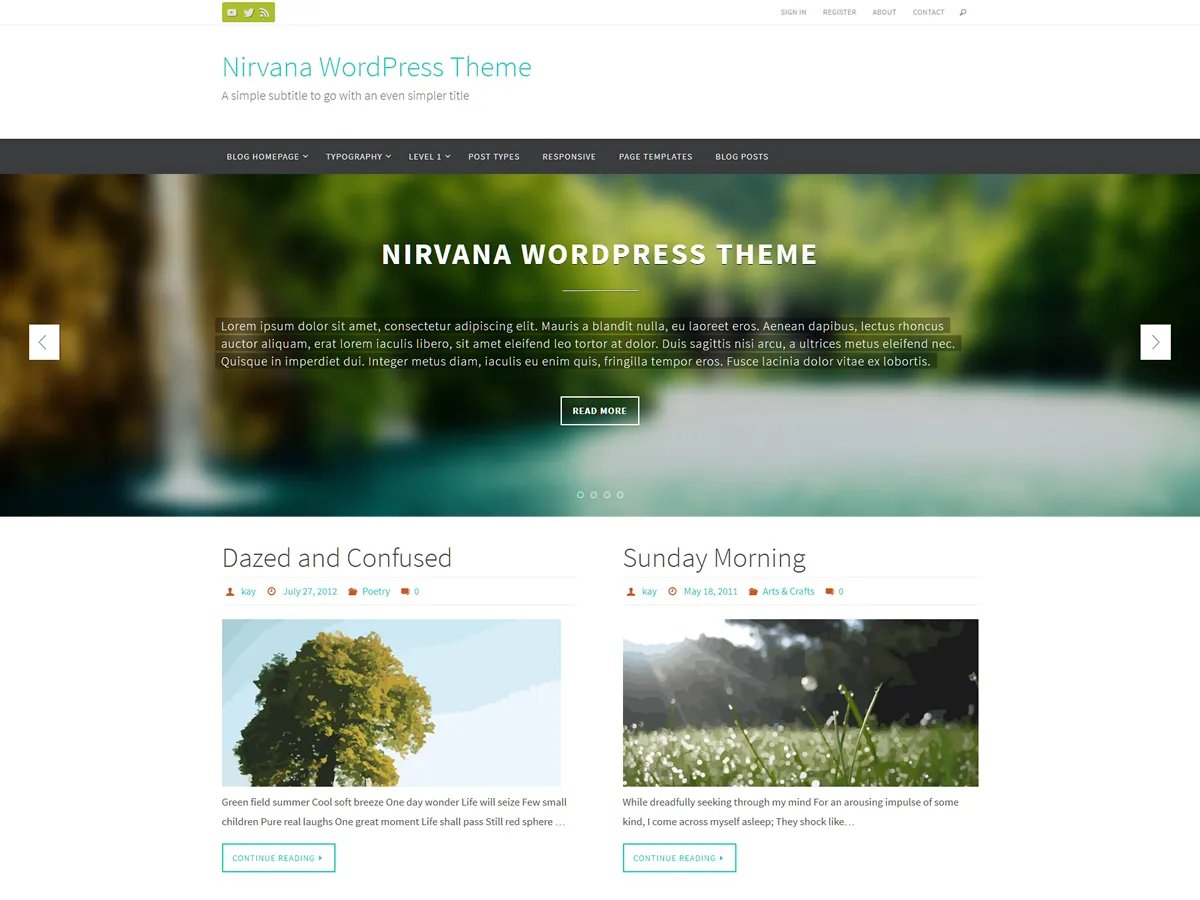 Menu layouts
The site menu directs your visitors to important pages on your website. Its layout is critical as it can directly impact user experience and conversions. Therefore, to facilitate ease of navigation within your site, you must continually optimize your menu layout to figure out which layout helps your visitors seamlessly browse and take the desired action.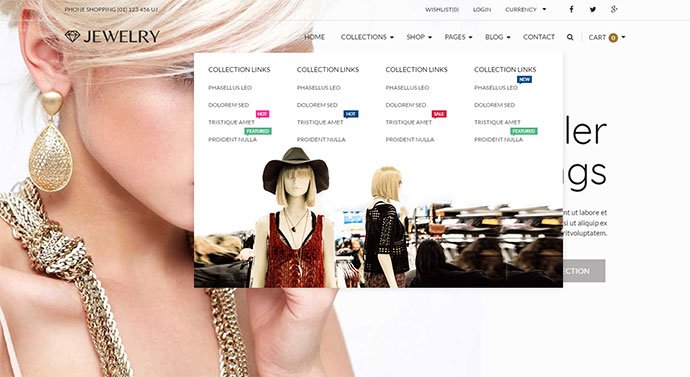 Design & layout
It can be overwhelming to narrow down on a website design that highlights all essential elements, provides clear information, along with being de-cluttered and engaging. Therefore, A/B testing the critical elements such as images, white spaces, navigation bar, color scheme, etc. can help you zero in on the optimized version of all your pages, in alignment.
Benefits of A/B testing your WordPress site
Keep data at the forefront of all decision-making
In today's day and age of consumer-centricity, the closest you can get to making foolproof decisions w.r.t. optimizing your digital experiences is by relying on testing to validate your hypotheses. Once you decide to base all your optimization efforts on the data gathered via A/B testing on your site, your digital experiences evolve from being dictated by opinions, biases, or guesses to being driven by data, clarity, and facts. No matter how big or small the conflict, you can always bank on testing for a logical and objective answer.
In one of the sessions in VWO's online summit, ConvEx, Lukas Vermeer, Director of Experimentation at Booking.com, spoke in length about how the travel behemoth manages large-scale experiments. One particularly interesting segment was where he highlighted how leadership at Booking.com encourages making data the cornerstone of every decision. Here's what he had to say:
It's pointless to allow teams to run experiments if you're not willing to listen to what they find. This puts an enormous onus on leadership because it means that as a leader, you need to be willing to say that 'I think this is the direction our product should go but I'm not sure, I don't know and please show me how I am wrong, what assumptions I'm making that are incorrect. What I think or my ego is less important than ensuring the product offers a good user experience and that users want to use the product'. To put your own opinions and ego below the data that the people in your teams are going to find is something that I've rarely seen and I think that really is the hallmark of an exceptional leader and I'm happy that is something that we have here.
His insights clearly indicate how testing facilitates rational decision-making in an organization and how great leaders value data way more than individual opinions.
Improve ROI on existing traffic
The amount and quality of traffic you drive to your site depends on your marketing budget and numerous other factors in your marketing strategy that might be beyond your control. However, testing rigorously helps you find optimization opportunities on your site that enable you to deliver better experiences to your existing traffic. This, in turn, improves your conversion rate and fetches better ROI from the same traffic. What's important to note here is that even minuscule tweaks made to your site can attribute to a significant impact on your critical metrics, and testing is a powerful approach to validate it for yourself before you make any change.
Eliminate friction in user experience
Measuring user experience on your site can be tough. Very often, it's impossible to gauge what exactly could be breaking your site's experience and causing poor conversions, drop-offs, abandonment, etc. And even if you do, you wouldn't want to go ahead and make any decision before being absolutely sure of your hypothesis.
Therefore, once done with user research leveraging tools such as Website Analytics, Heatmaps, Surveys, Session Recordings, you can build your hypotheses based on the insights gathered, and finally, validate them using A/B testing. This way, you can ensure that every change you make solves visitors' pain points, eliminates friction from your site experience, and reflects positively on your conversion metrics. Sign up for a free trial by VWO and assess it for yourself.
Reduce risk associated with making drastic changes
Let's say your research tells you that your website is outdated, and you are now looking to revamp it. This is a huge move that could go either way. You could hit the bull's eye and create a site that fixes all pain points, attracts visitors, and delightfully engages them, or create one that does more harm than good. A risk like this can be completely avoided if you opt for an evolutionary redesign (wherein you build each element on top of the previous one) of the site and test each major change on a segment of your audience before making it live universally. This will save you from making any radical change live for your entire visitor base before you are completely sure of it.
Uncommon Knowledge tested its redesigned landing page, and the results received were highly unanticipated but extremely insightful.
Scotland-based psychology training company, Uncommon Knowledge had a straightforward objective – to increase sign-ups of free videos they offered to improve awareness of their brand and offerings. In order to do so, they completely redesigned the sign-up page. Here is the control and variation of the same: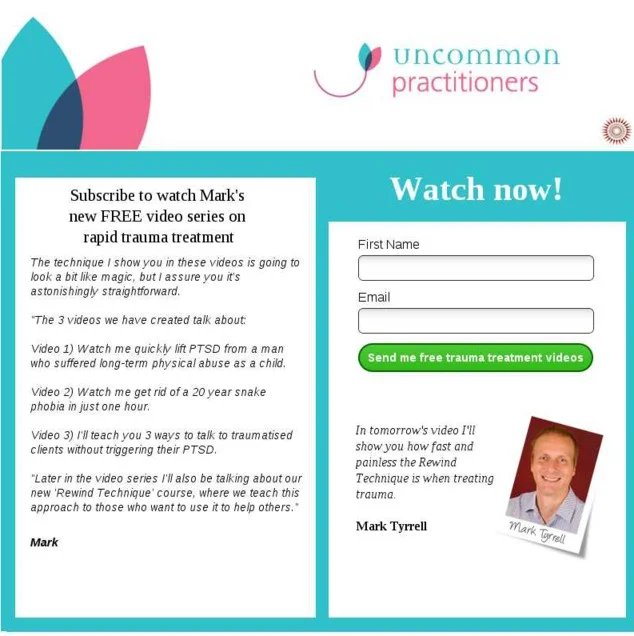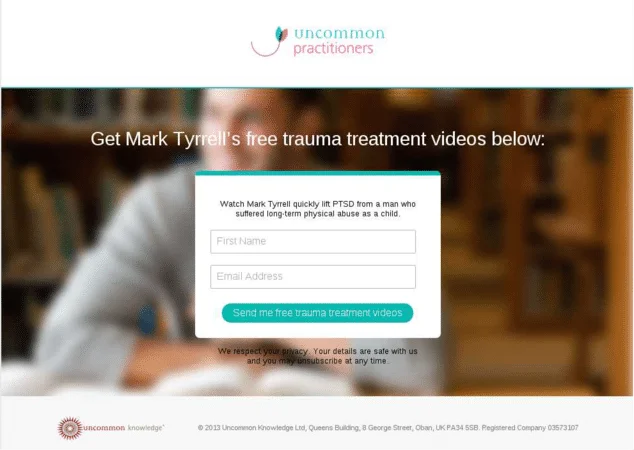 They gave up their traditional magazine layout to implement a rather sleek design that explicitly assured visitors that their privacy would be respected and they could opt out whenever they wanted to.
The results of the test were quite unexpected. The original landing page delivered 19.55% more leads than the new, fancy one. The team was surprised and learned a lot about their audience by analyzing the A/B test results. They drew the conclusion that since a majority of their audience was more than 45 years old, they were unaffected by the latest design trends. Instead, they preferred the original page design that gave them some idea about the videos in the pack compared to the variation that just told them that it's a three-pack video set on trauma management.
Testing one landing page taught the team at Uncommon Knowledge about their target audience and helped them avoid the risk associated with implementing the new design throughout their website.
Stay ahead of the competitor curve
Standing out among the competition and making a unique impact on visitors' minds is a challenge every business struggles with. While your site is a reflection of your beliefs, ideologies, and offerings, it must strike a chord with your visitors to get them to take the desired action. Experimenting consistently on your site will ensure you keep customers at the forefront of all your optimization efforts, which will inevitably keep you ahead of the curve.
How VWO enables you to optimize your WordPress site
VWO Testing is a part of the all-in-one VWO Experience Optimization platform. It is a robust experimentation tool that allows you to create and run tests on your WordPress site with an easy-to-use Visual Editor. You don't need to write a single line of code – all you need to do is integrate VWO's dedicated WordPress plugin on your site, and you can run unlimited tests without any page tagging. Not just that, VWO Insights combines session recordings, heatmaps, form analytics, and website surveys so you can analyze your visitors' behavioral attributes, and accordingly streamline your optimization efforts.
VWO empowers you to test each and every element of your WordPress site, run simple to complex tests, segment and run tests based on your visitors' behavior, test with an entire library of ready-to-use widgets, slice and dice test results, create custom segments in reports, and so much more. It is a one-stop solution to shaping delightful user experiences that positively impact the UX and conversions on your site.
Sign up for a free trial to explore how you can leverage VWO Testing to optimize digital experiences on your WordPress site, effortlessly.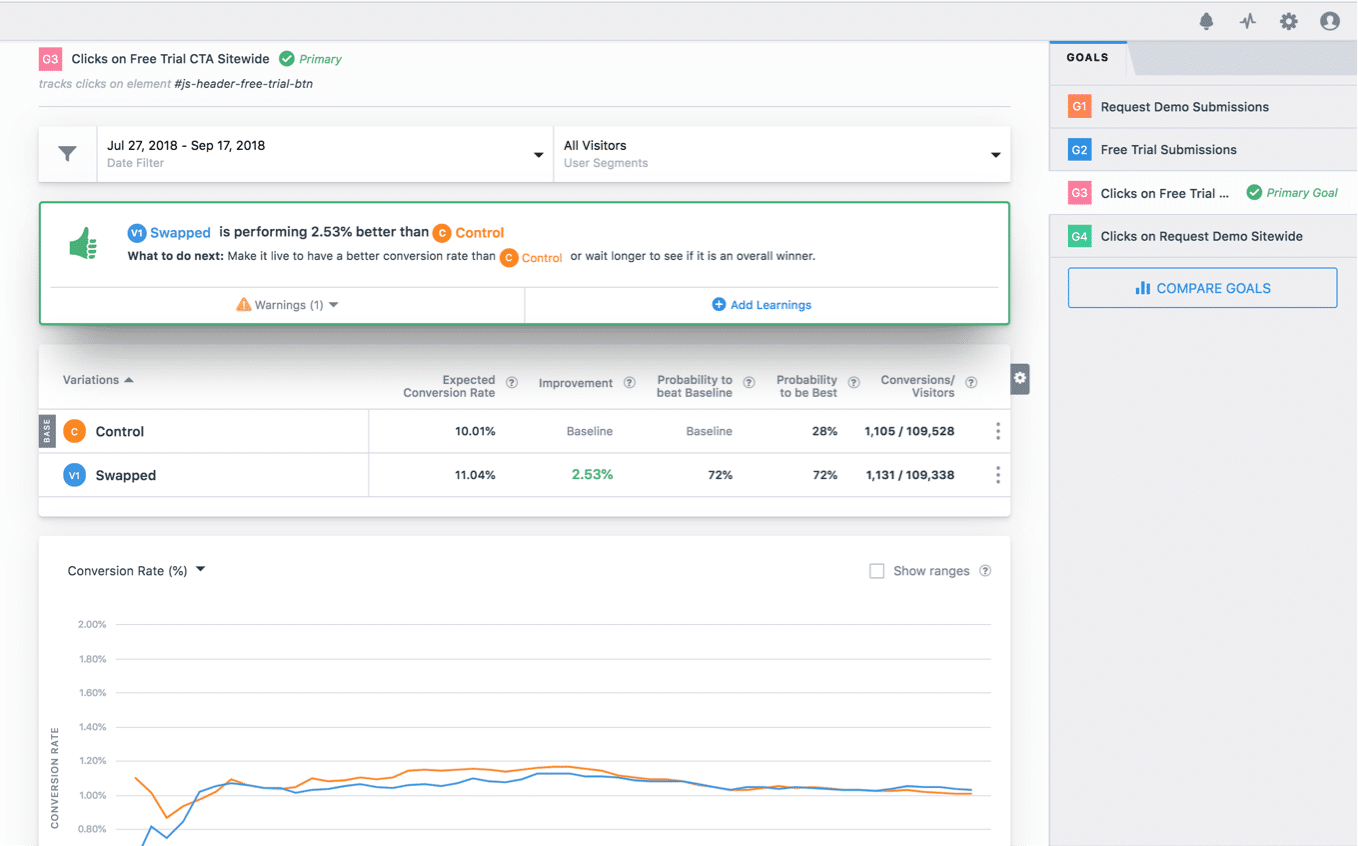 How to use VWO Testing to run A/B test on your WordPress site
With VWO's easy-to-install plugin, you can create and run as many A/B tests effortlessly on your WordPress site, without writing a single line of code. All you need to do is integrate the plugin with the WordPress dashboard by following these steps:
Search for the VWO plugin in the WordPress directory or simply download it here.
Follow the plugin installation steps mentioned, extract the .zip file, and transfer them to your site's /wp-admin/plugins/directory.
Activate the plugin and enter your VWO account details into the configuration page as prompted.
That's it. You can now create and run A/B tests using VWO on your WordPress site by following the steps mentioned here.
Conclusion
Optimizing your WordPress site is an iterative process of constantly learning about your visitors and methodically evolving the experiences you offer. While there are numerous ways to go about it, A/B testing is the data-backed path to optimization that validates (or disproves) your hypotheses by allowing your actual visitors to convey to you what works. Relying on this statistical approach for decision-making can help you discover improvement opportunities and make more changes to your site that positively impact your bottom line. So, before you make any minute or drastic change to your site, putting them to the test will ensure you can do so with confidence, regardless of the outcome.