Why CRO and UX Are a Match Made in Heaven
Nitin Deshdeep
Nitin is a traveler, a cinephile, and a webaholic. (He just can't get enough of cat videos!) Professionally, Nitin is a marketer at VWO, who loves to write about Conversion Optimization.
As a practice, Conversion Rate Optimization (CRO) and User Experience (UX) have a lot in common. Both CRO and UX aim to help users get things done with their minimum efforts. They both involve the use of certain tasks such as user feedback and usability testing.
The question that "Is CRO a part of UX, or UX a part of CRO?" can still lead to a debate among designers and marketers.
However, this post is not about that debate.
This post talks about how CRO and UX complement each other. It highlights how CRO and UX teams can achieve business goals effectively while working together.
UX Provides Long-Term Benefits to CRO
The approach to UX is simple: You ensure that every task on your website is intuitive and the complete flow across the website is per the expectations of users. Moreover, you actively identify areas of friction on your website and try to fix those.
Here is the definition of UX design from Wikipedia: "It is the process of enhancing user satisfaction by improving the usability, accessibility, and pleasure provided in the interaction between the user and the product."
This approach assists CRO in the following ways:
CRO Team Doesn't Test Random Ideas
Following the approach to UX, CRO team studies user behavior on a website extensively and creates A/B testing hypotheses based on the learning. The team steers clear of building hypotheses per "best practices" or "HiPPO."
The UX way of studying user behavior on a website includes a range of methods. The popular methods include user surveys, eye-tracking studies, usability lab studies, and customer feedback. For instance, the iconic eye-tracking study "F-Shaped Pattern For Reading Web Content" by NN Group delivered highly actionable insights on web user behavior. The study concluded that the gaze of web users travels in an F-shaped pattern.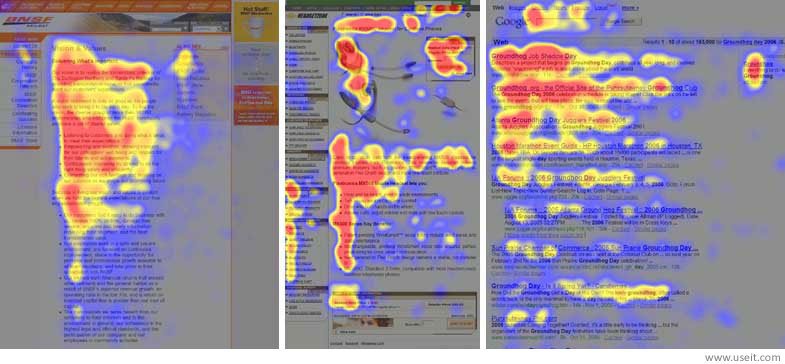 Based on this study, a CRO team could build a hypothesis that "placing critical elements of a website on the left side would lead to higher engagement and conversions."
Similarly, CRO teams can take help of website surveys to gather user feedback and create hypotheses based on what users want.
A/B tests run on ideas that are generated from UX research methods have a higher chance of delivering results than tests based on a spray and pray approach.
CRO Team Prioritizes Major Issues
The approach to UX allows a CRO team to focus on areas that have a profound impact on the conversions on a website. The team can also treat this as one of the factors while prioritizing multiple testing hypotheses.
Sure, optimizing an element such as an add-to-cart button on an eCommerce product page can increase conversions. But you should make sure that if there is a bigger issue, it needs to be addressed first. What if the product page requires larger product images? Or what if the home page doesn't lead a sufficient number of visitors to the product page and it's the home page that needs optimization.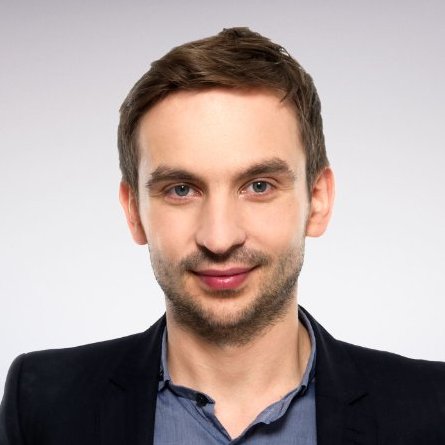 Kuba Koziej, CEO and Co-founder at Zety, explains how the UX approach helped him in conversion optimization:
"CRO is all about user experience. Personally, I have never been able to make a huge impact by making changes that were only visual by nature.
You can increase sign-ups by tweaking your copy or "making a bigger promise." But you will never be able to make a significant impact if user experience is not your primary focus.
We recently restructured the sign-up process for our "resume builder" web app. Originally, the user was asked to sign up at the beginning of the process. We spent some time tweaking the sign-up form; we tried a modal window, welcome screen, and other similar features. The results were modest. But that was until we focused on user experience.
Before getting personal information from the users, we provided them with something —the fun part. Users could customize their resume by choosing the template and color from a range of choices. Moving these two steps to the beginning of the funnel increased our sign-ups by over 90% and the sales went up by 17%."
CRO Team Understands the User Journey
UX is not just about improving the usability of web pages but of the entire path that users take to reach the goal on a website—the user journey.
The UX approach involves recognizing various user journey paths, or conversion funnels, available on a website. Uxstudio suggests a more holistic look at the product or business when defining the user journey. This UX design agency follows a 4-step UX design process which includes: product discovery, ideation, prototyping and UI design. This helps a CRO team identify friction-areas and exit points across user journey paths on a website.
The friction often exists on certain pages because users do not find what they expect. Consider a travel website for example: When users search for hotel rooms and encounter high prices and low vacancy across all hotels, there exists friction. A CRO team could recognize this and build hypotheses aimed at removing (or at least reducing) the friction. Travelocity, for instance, gets around this issue by offering a helpful suggestion to users right on the search results page.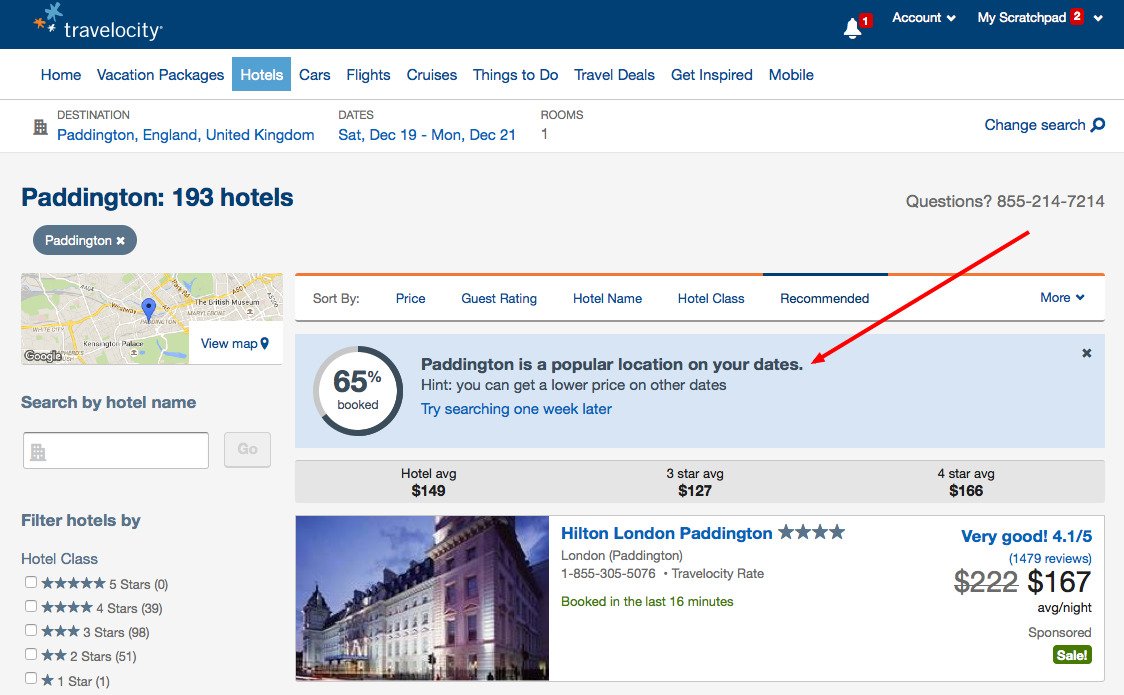 Similar to the above example, CRO teams can study user journey paths and build hypotheses to eliminate friction points. The hypotheses should be built considering users' anticipations and what motivates them.
Of course, the hypotheses then need to be put to test through A/B testing.
CRO Makes UX Team More Effective
CRO can help UX teams do better user behavior research and validate their ideas.
UX Team Gets Useful Tools
UX teams have traditionally carried out research on user behavior through a certain set of tools. (A few of them have been mentioned earlier in this post.) An elaborate list of such tools has been compiled by the NN Group.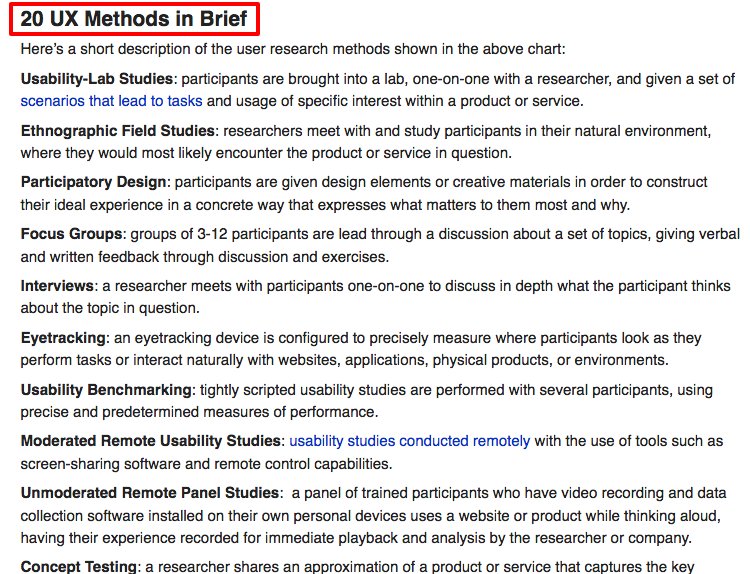 Interestingly, with the advent of CRO, numerous other user behavior research tools have surfaced. These tools have found their place in the suite of CRO tools and can be effectively used by UX teams as well.
Some of the tools worth mentioning are visitor recordings, form analysis, and website funnels.
Visitor recordings, for instance, let you playback sessions of users on a website. When compared with usability lab studies, visitor recordings help you monitor behaviors of users on a website who have a higher probability of converting as customers.
Form Analysis, on the other hand, lets you analyze how users interact with your web forms. You can monitor and compare how each form-field performs. You can identify the form fields that create maximum friction for users. With the "refill-rate" of a form field, you can realize if it is confusing the users. The "drop-rate" would let you highlight the exit point on the form.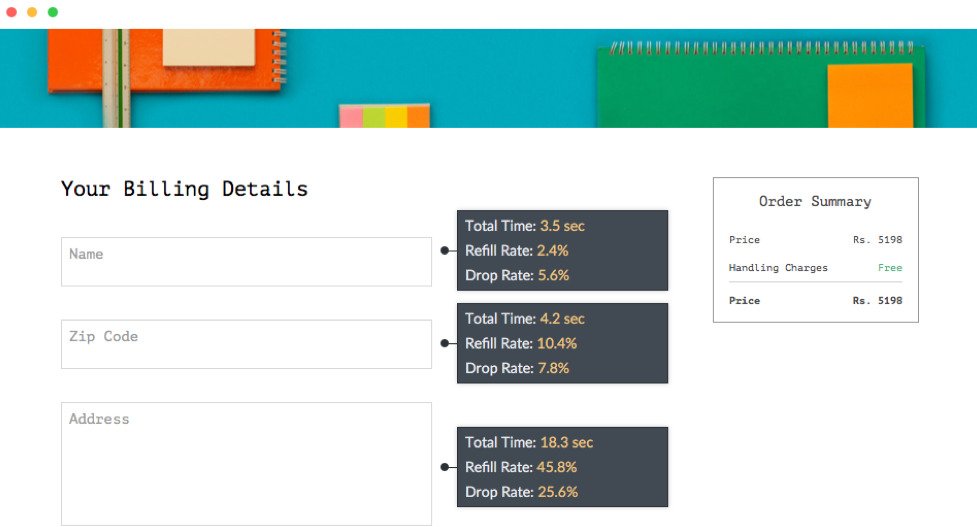 UX Teams Can Validate Their Ideas
When a UX team has ideas to improve the usability of a website, how does the team know if the ideas would work? One way is to conduct usability testing on the newer version of the website. The other is A/B Testing.
A/B testing lies at the heart of CRO, but it also proves to be an effective tool for validating UX  ideas. A/B testing helps UX teams understand how users respond to website changes. Whether it is a winning A/B test or a failed one, it always leads to insights on user behavior.
Furthermore, a UX team can take help from the CRO team to know about past A/B tests. Results from past A/B tests can prove to be a gold mine of insights on the user behavior on a website. Additionally, UX teams can also avoid creating ideas that have already been tested by CRO teams.
CRO and UX Teams Need to Work in a Collaborative Manner
It is an ideal situation when both CRO and UX teams assist each other and share their learning.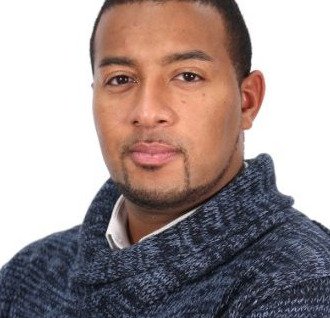 Kieron Woodhouse, head of UX at MVF, adds to this:
"UX and CRO are intrinsically linked. As both disciplines grow in breadth, it is impossible to champion one over the other. Instead of making one a part of the other, the best approach is to have an open dialogue among teams and ensure that each department is learning from the other all the time and passing on learning and new developments. At MVF, our teams have open Slack channels to discuss findings as they go and UX and CRO are very much seen as complementary disciplines which work together to get the most out of each other's expertise."
Kieron shared five tips on how a UX team can maintain synergy with a CRO team in his post "The Importance of CRO as a Research and Validation Tool to UX":
Become a part of each other's processes and share knowledge regularly.
Learn how to read CRO data and results.
Use this data to enhance your designs and proposals.
Stay away from universal "best practices."
Base your UX spec on a hypothesis-driven process.
What Do You Think?
How closely do the CRO and UX teams work in your organization? Would you like to add anything to this post? Write to us at marketing@vwo.com