Yep, that's true! Our private investigators went to North Pole and caught Santa A/B testing gifts with little Eskimo kids. Apparently, ahead of worldwide gift distribution that is to happen soon, Santa wanted to be 100% sure that his choice of this year's gifts "clicked" with kids. Don't believe me? Well, here's a pic to prove Santa is really an effective experimenter: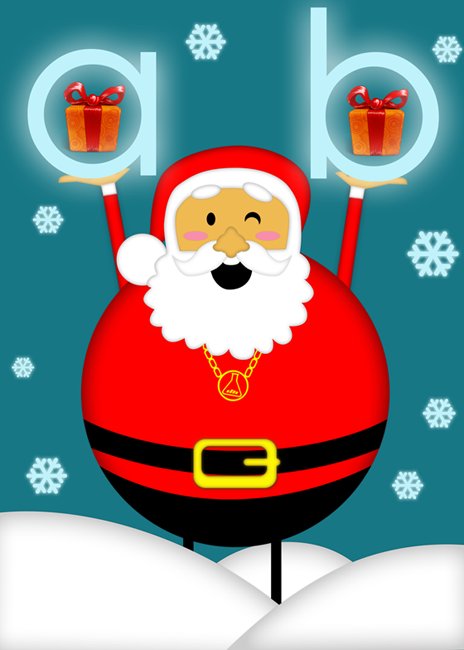 To really get into mood for A/B testing, Santa was also (rightly) wearing a chain inspired by Visual Website Optimizer logo .
Merry Christmas and Happy New Year!

This blog post may be last one for year 2011, so I wanted to wish all blog readers a joyful Christmas and an exciting new year. May 2012 brings you happiness, smiles and bountiful supply of extra sales and conversions 🙂
By the way, did you notice our cool new Xmas inspired logo (above)?