14 eCommerce Product Page Best Practices for Your Website
Mohita Nagpal
A lover of the written word, I plan to be the planet's first sit-down comedian. When I am not rethinking a misplaced comma, I write about conversion optimization and website usability. You can follow me @mohitanagpal
This blog was updated on 26th August 2016 with links to latest industry examples, statistics, and studies. Give it a read for fresh insights on 14 eCommerce product page best practices.
---
So, a visitor lands on your website, wanders about the various category pages, and finally clicks on a product. It's the moment of truth, and you ought to have well designed (and conceptualized) eCommerce product pages for increasing the stickiness factor. You need to make sure that the page is neither too simple nor stuffed with information.
So here is our list of 14 eCommerce product page best practices to make your product pages convert.
1) Big and Beautiful Images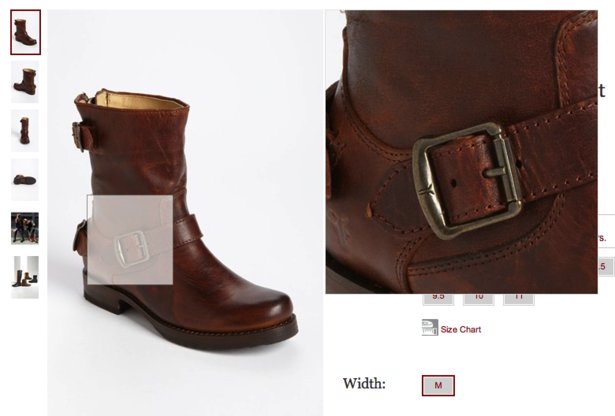 Image Credits: Brown boot – Nordstrom
Research has it that content that is supported by relevant images gets 94% more views than content that is not. This figure holds even greater significance when it comes to eCommerce product pages. The image on your product pages visually communicate the details of your product to visitors. Therefore, one of the main eCommerce product page best practices is to use an image that is high-resolution and zoom-able, and place it above the fold. If the product comes in different colors, try displaying a picture for each. This is especially true when the product image is a very important part of the decision-making process (as in this case study by the Nielsen group).
One of ConversionXL posts talks about how product image size impacts value perception. As per the results of their research:
Larger images should be tested on the product page in case you are selling a spec-heavy search item (for example, a hard drive, printer, camera, etc.)

Test more white space on the product page to minimize visual complexity if you are selling a design-heavy experience product, such as apparels.
Larger product photos even worked for Hyundai, who used VWO to run a multivariate test and increased requests for test-drives by 62%.
Small product images, on the other hand, can repel the user off. For example, this vacuum cleaner image only makes the page, and the website as a whole, look unprofessional and non-credible.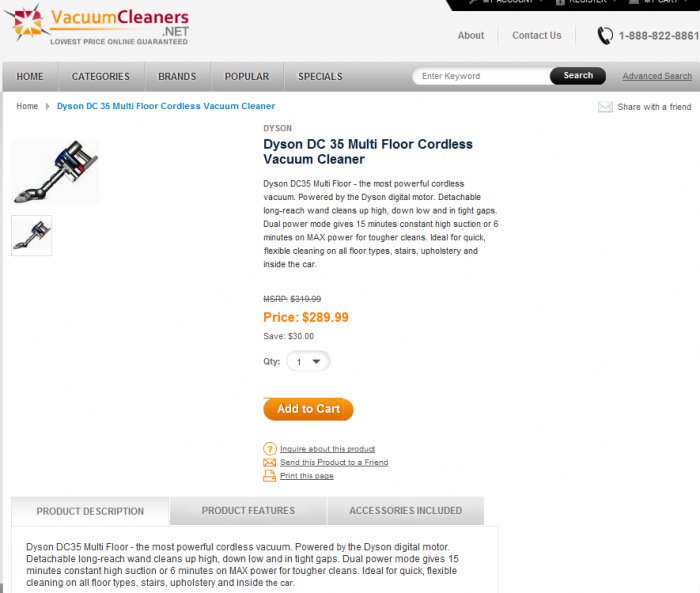 2) 360-Degree View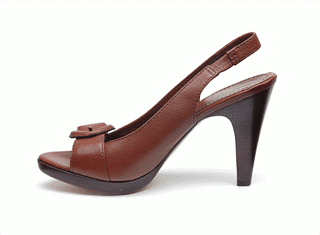 Image Credits: 360 degree view of shoe – StyleCampaign
DueMaternity saw that conversions from products that featured 360-degree views increased by 27% when compared to the original, two-dimensional, product images. Golfsmith.com also added 360-degree spin photography on its product pages and saw conversions increase from 10 to 40%.
3) Prominent Call to Action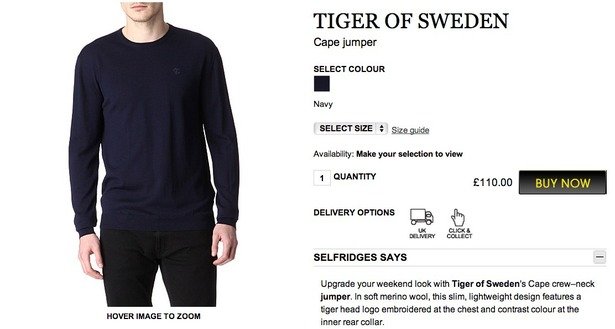 If you make a list of the most important elements in eCommerce product pages, the call-to-action (CTA) button would be right up there. A CTA button could say 'add to cart' or 'buy now' or anything else, it has to be easily recognizable and should compel the visitor to act. Read this blog for examples on CTAs that promise increased conversions. Try different variations, because when you get it right, you too can realize the 6.3% increase in sales like RIPT Apparel did.
4) In Trust Badges We Trust

Online frauds are on a rise. It is therefore imperative for eCommerce businesses to establish credibility and trust with their customers. Adding a small message of guarantee, or displaying safety logos or trust seals can boost conversions and customer's confidence in your online business.
Take Express Watches (a UK based online watch retailer) for example. They ran a simple A/B test, changing the message on the image from 'Never Beaten on Price' to 'Seiko Authorized Dealer Site'. And, do you know what happened? It registered a whopping 107% increase in sales! For more interesting facts and figures on online security read this blog.
5) Scarcity Compels Action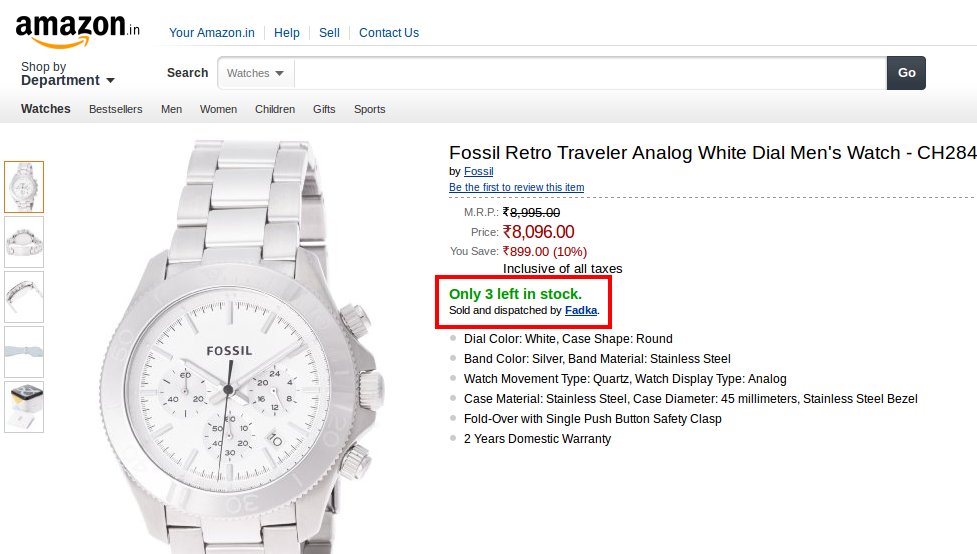 Another eCommerce product page best practices is to enforce the scarcity/urgency principle—Stuff that is selling out fast can make users convert quicker. And here's the proof why scarcity is one of the most effective conversion strategies. Airlines often follow the scarcity principle to sell their last few tickets. The takeaway? Don't give your customers unnecessary time to mull over the purchase. Create a sense of urgency to make them act instantly. Your scarcity/urgency weapon could be the last day of an offer, last 2 hours of free shipping, or last 3 items in stocks. Create your own arsenal.
6) Jazz it up With a Video
Remember that customers can't touch or feel your product, and a demo video is one of your best bets at displaying it in all its glory. A nicely done video can have a huge recall value, and instructional videos assume even more importance when you are trying to sell something rather complicated. Zappos' sales went up significantly by using video demos on product pages. Similarly, Stacks and Stacks found that those shoppers who saw videos on its product pages were 144% more likely to add a product to their cart.
For the number-hungry, here are some interesting stats on why product videos can no longer be ignored by eCommerce businesses that want to keep going strong in 2016.
7) Compare The Price

If you are offering awesome discounts, show them the numbers. If you are not offering awesome discounts, still show them how much they will end up saving on a purchase from your site. Always, give a comparison of the actual price and the discounted price. Don't give your customer even the slightest chance to leave your site to check out prices at other stores. Also, position the pricing detail as well as other information that can trigger the buying decision close to your CTA. Scattered information would just put the customer in limbo. Trinity Insight understood this and increased sales for its client Taylor Gifts by arranging all relevant information in one section on the product page.
8) The Stock Meter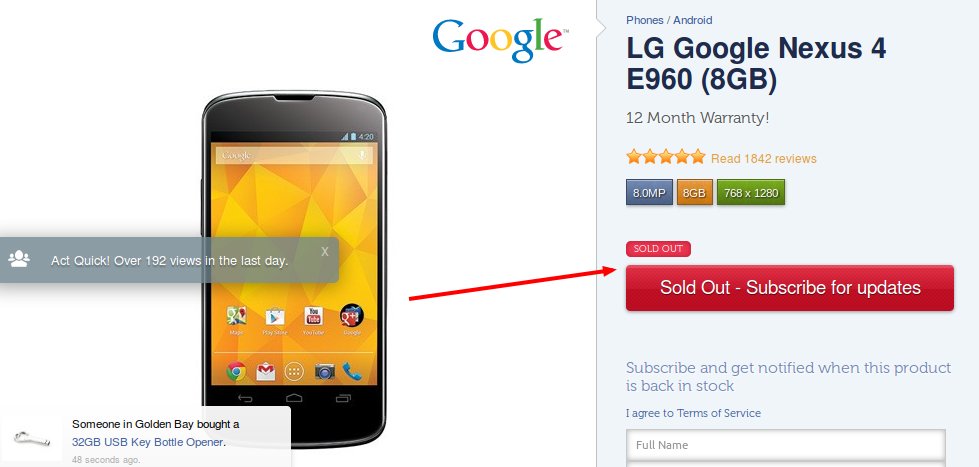 Image Credits:Google Nexus – Kogan
If you are running low on stock, don't wait till the check-out page to break this news to the customer. That's a sure-shot way of being at the receiving end of expletives that never find verbal expression. Your product page should correctly inform the visitor if the product is available or not. When the "Not-in-stock" information is out there in the open, visitors have the choice to move on and look for alternatives. But if you wait to inform them while they're filling in the credit card information, it's almost certain they'll abandon the cart and move elsewhere, and possibly never return.
9) Customer Reviews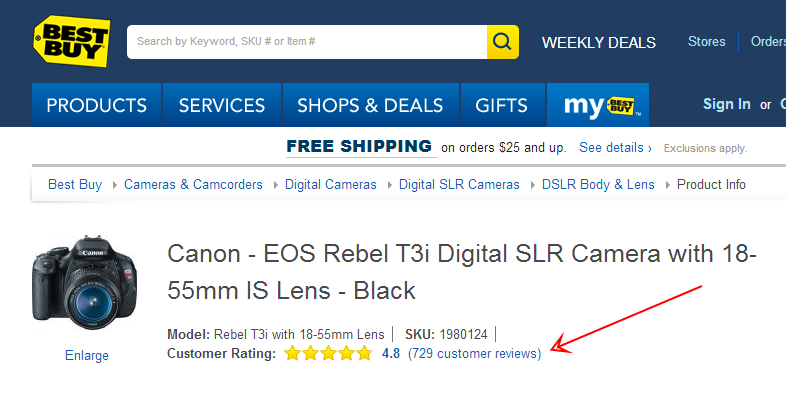 If you have them, flaunt them. According to BrightLocal Local Consumer Review Survey 2015, "92% consumers read online reviews (vs. 88% in 2014)."
But this doesn't necessarily mean you have to go all guns blazing. Reviews, despite all their virtues, deserve a place lower down the page. So make do with a summary of average scores above the fold and let your visitors scroll down if they want to read heartfelt letters of appreciation.
Best Buy gives detailed customer reviews as one scrolls down the page.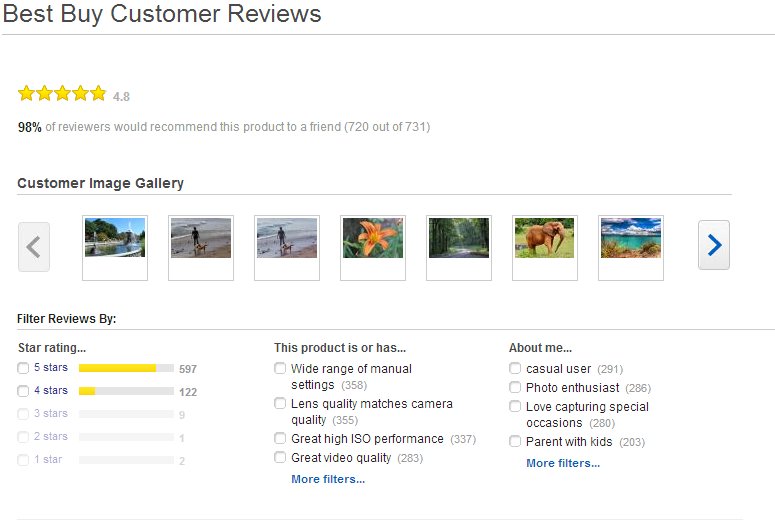 10) Product Description for Real People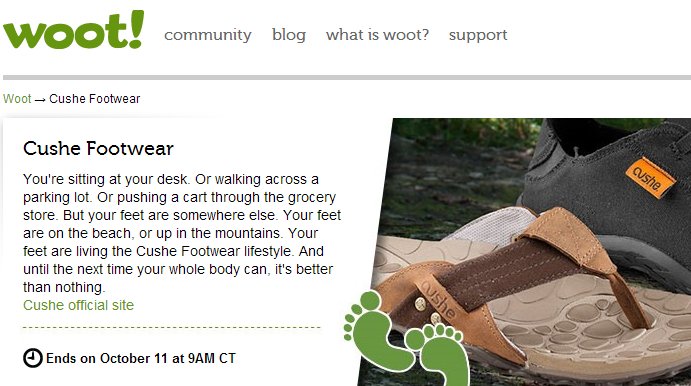 Don't restrict the product copy to cold facts and standalone impersonal sentences. Of course, you need to tell your potential customers everything they need to know about the product being sold on your website. But since you are addressing real people and not aliens, do it in a manner they speak and understand. Throw the manufacturer's product copy in the virtual garbage bin and create a compelling story equivalent to a charming salesperson. A good product description is an art that needs practice.
11) Make Them Spread The Word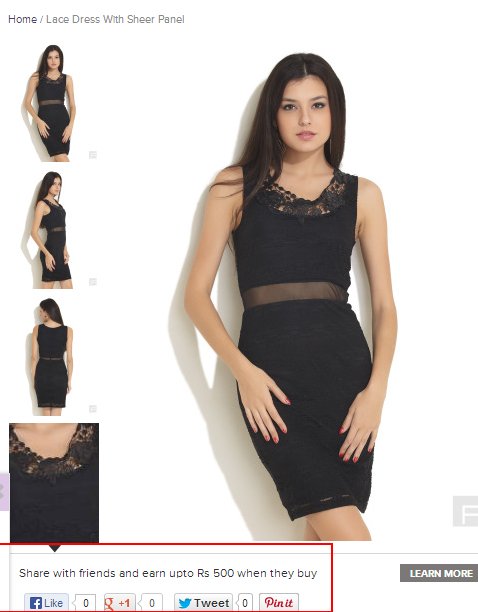 Encourage customers to generously share your product page. Have icons that allow users to share the product on social platforms, and if possible, provide incentives for that behavior. You never know, visitors might start giving you considerable publicity on social media.
12) Enable Live Chat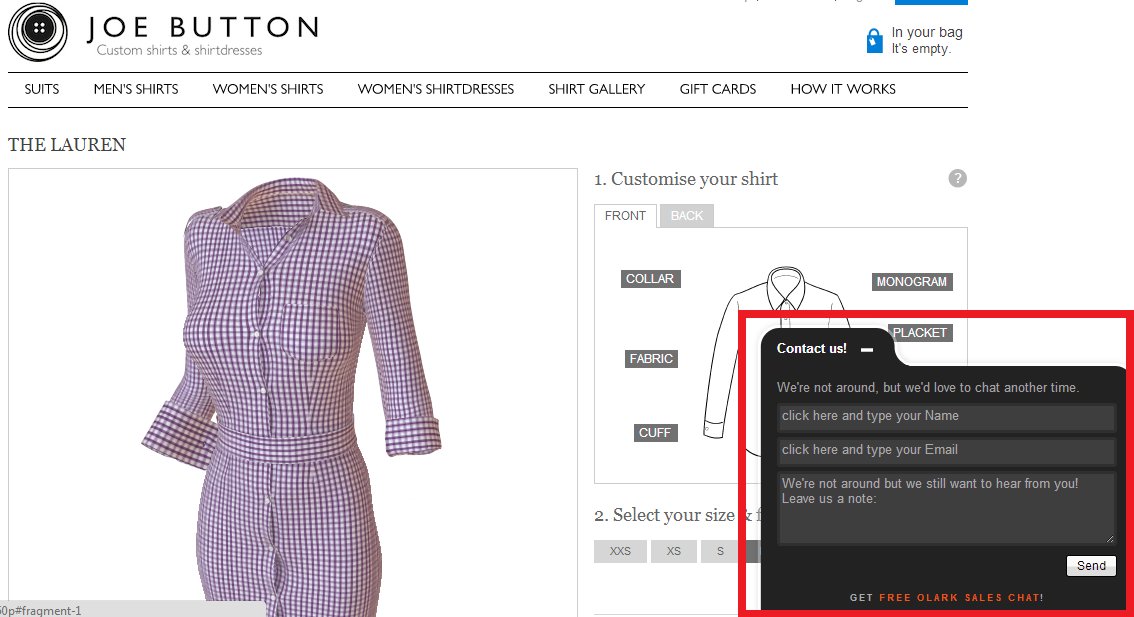 You might think you have made your product page as user-friendly as possible with all FAQs answered, and have left nothing to the imagination of your users. But you never know. There's no harm in investing in a live chat feature to enhance customer experience. Here's an infographic that gives some interesting statistics about the usage of live chat by online consumers.
13) Clear Shipping and Return Policy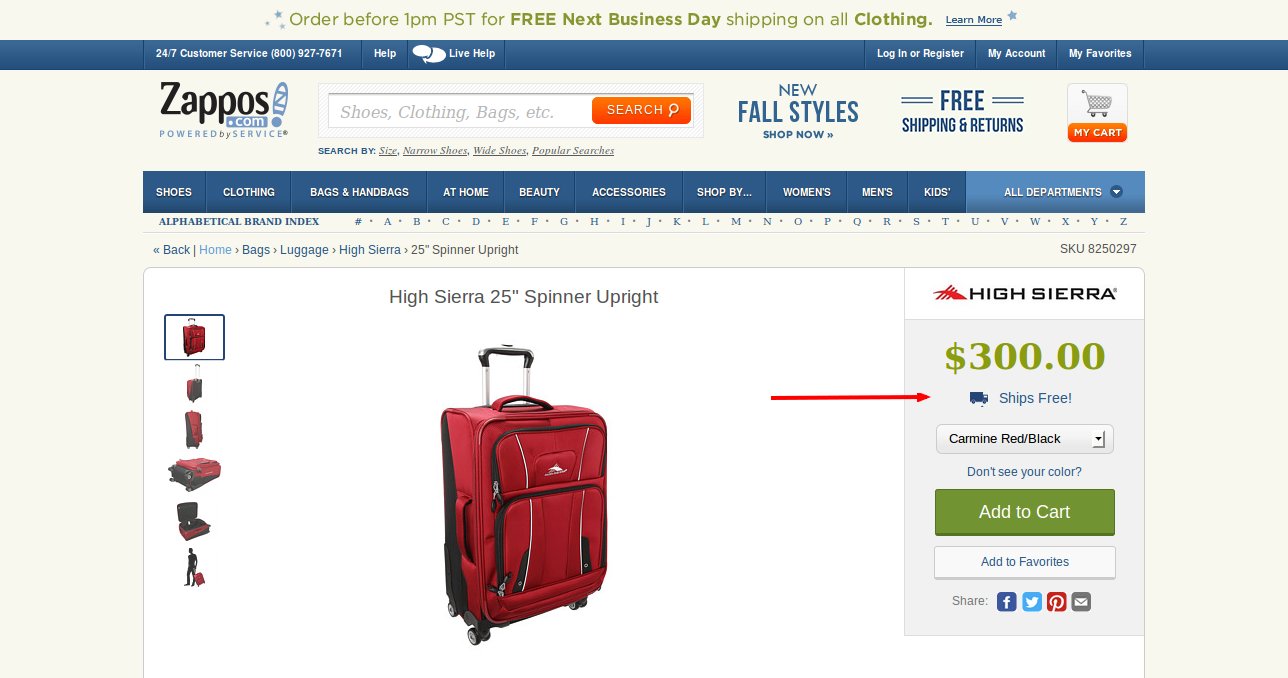 Don't keep your customers in the dark when it comes to shipping charges. In an ideal world, a customer won't want to shell out any money on shipping. VWO's eCommerce cart abandonment report 2016 shows that unexpected shipping costs are the main reason for cart abandonment. But if you must charge them, be honest about it and don't try to sneak in the expenses in the checkout stage. Your customers will be mighty annoyed and abandon the cart as well as your hopes of optimizing the checkout. Be clear on the return policy as well. Do they have 10 days to return the product, an entire luxurious month, or no such privilege at all? Spell it out please.
14) Need For Speed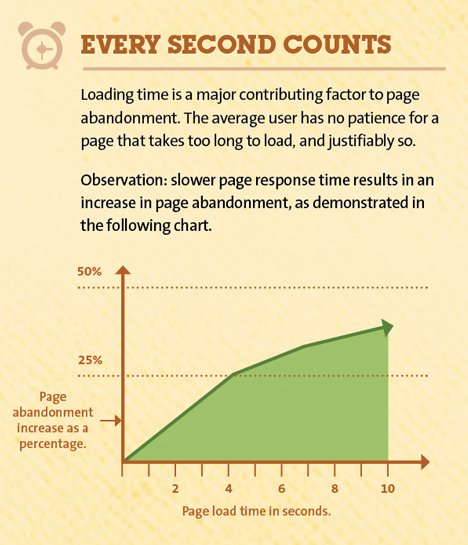 Image Credits: "Every second counts" – KISSMetrics
So you are inspired and are thinking of embedding that high-resolution video, including multiple shots of your products and introducing live chat feature. Great going, but so much fancied-up information might leave your product page overwhelmed. Don't ignore the loading time of your page in the pursuit of new goals. Read this post to see how 36 measured samples (websites) resulted in an average loading time that falls between 7 seconds and 13 seconds.
Read this excellent post on ConversionXL for 11 easiest steps you can take to increase website speed.
What Practices Do You Employ for Product Pages?
What does the checklist for your product pages look like? What insights you derived after running A/B tests on your product pages? Talk to me in the comments.