We recently rolled out new updates on Visual Website Optimizer which has made A/B testing easier than ever. In fact, we have made it so easy that you will be able to create A/B tests with your eyes closed. Don't believe us? Watch the video below:
OK, so the claim of being able to create A/B tests with eyes closed was bit of an exaggeration but you can see just how incredibly easy we have made the whole processes of designing and creating A/B tests. Amongst numerous updates we rolled out, following are salient ones:
Resizing images, buttons, text blocks, etc.
Moving (or re-locating) text, button, headline, forms or just about anything on the webpage
Hiding or removing sections on webpage
Clubbing multiple changes on a page as one variation
These updates now allow you to change your original landing page or webpage in a variety of ways (moving, resizing, editing, hiding, etc.) to create totally different variations. Isn't that cool?
Additionally, we introduced some new kinds of tests that you can see below: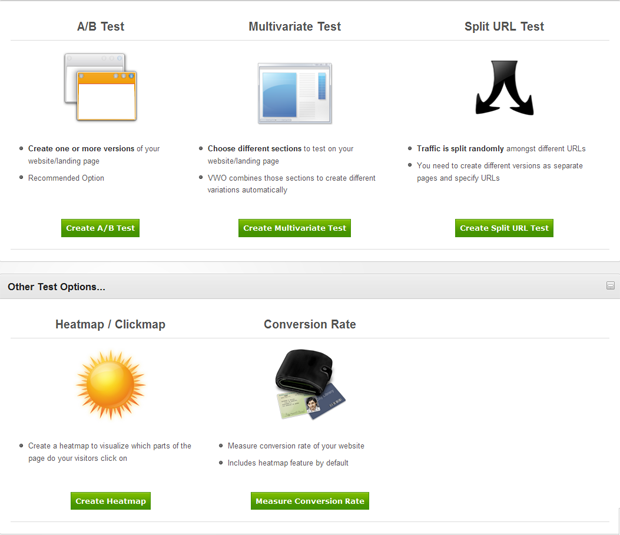 As you can see above, now you can create 5 different kinds of tests in Visual Website Optimizer:
Phew! Aren't they lot of updates? If you are VWO user, we would love to get feedback on these new features. If you are not, we encourage you to Signup for Free Trial Account (no credit card needed) and start doing A/B testing on your website in less than 5 minutes.