Google Maps Heatmap – How to Visualize Your Location History
Google has expanded its operations into almost all facets of everyday life – search engine, software, mobile, travel, entertainment and so on.
One of Google's most useful products is its location service, Google Maps. Let alone billions of people worldwide using it to get from point A to point B, the operation of businesses like Uber and Lyft completely rely upon Google's location service.
Google Maps tracks and stores data on literally every step you take, if the location services or GPS is enabled on the device. This location history data can then be used to visualize the number of location points and pins you visit over a period of time. The heatmap thus generated is referred to as a Google Maps Heatmap.

Create your own Google Maps heatmap in 3 simple steps
It is fairly simple to overlay your own Google Maps heatmap as there are many APIs and tools available on the internet that you can use to generate this type of heatmap.
These tools use the location history saved on Google's cloud from your Google account and help create a heatmap of literally every place and location visited by a user.
Here is how to create a Google Maps heatmap of your location history data using a tool called Location History Visualizer:
Step 1: Select data to be included
Head to Google Takeout to download your location history data. The Google Takeout page has a list of data that you can choose to export. On the page, deselect all then scroll down and select 'Location History.'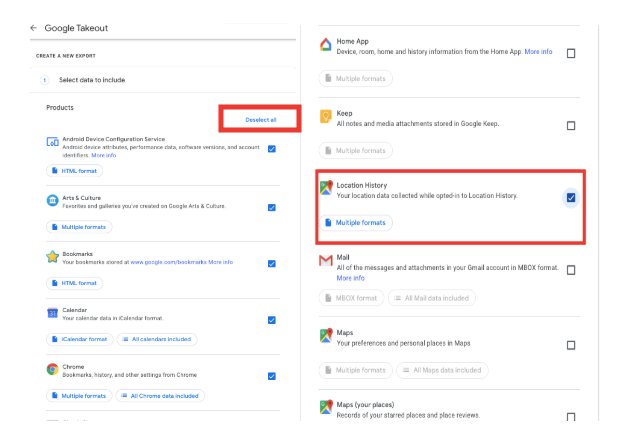 After selecting 'Location History,' scroll to the bottom of the page and click next. After clicking next, you will be taken to the second step.
Step 2: Download data
In the second step, Google Takeout allows you to configure the delivery method, file type & size, and frequency.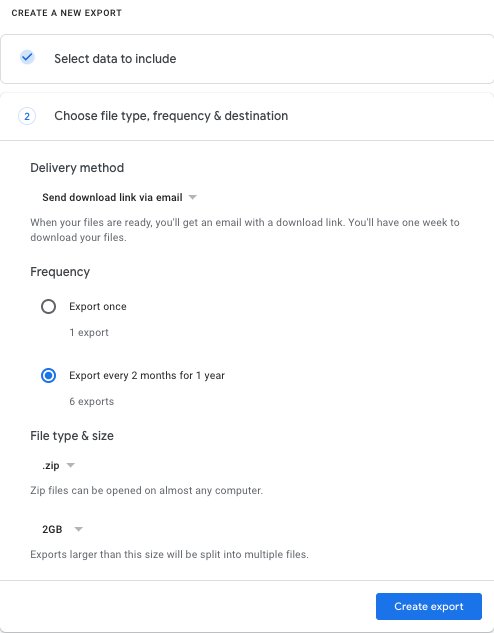 After configuring the delivery method, file type & size, and frequency, click on 'Create Export.' Google Takeout will then process your Google Maps data and create an export. The time taken to create the export depends on the amount of data involved – it usually takes seconds but can take longer if exporting more data. Google Takeout sends an email to the corresponding Google account as soon as the export creation is completed.
Once the export is created, click on the download button. A zipped file will be downloaded to your device.

Step 3: Leverage location history visualizer, and voilà!
There are many free heatmap generators online, one of which is Location History Visualizer. Unzip the downloaded zipped file and open the folder named 'Location History.' Drag and drop the JSON file in the folder onto Location History Visualizer's free-to-use heatmap generator.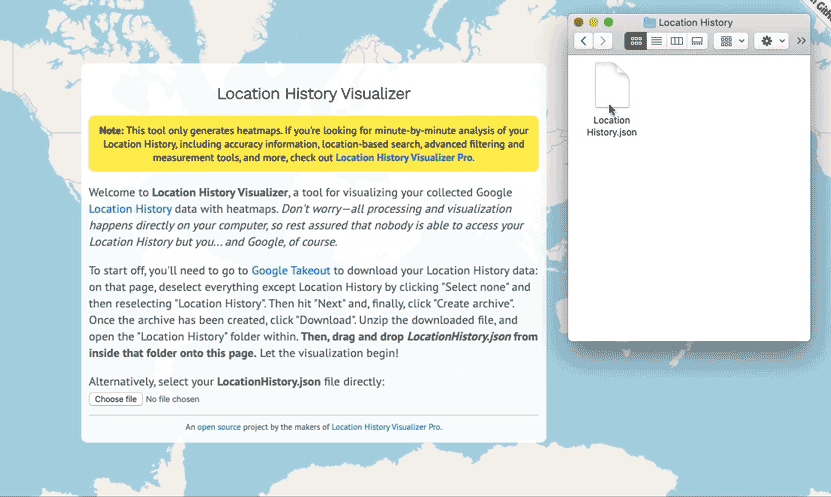 Location History Visualizer will take time to create your Google Maps heatmap based on the intensity of data points it has to plot – the higher the intensity, the longer it takes. And without any technical to-and-fro, a heatmap of your entire location history will be on your screen, with all the data points on a map. The heatmap generated looks something like the heatmap below:
Heatmaps: powerful, not just interesting
Heatmaps are a powerful way to visualize data that would otherwise be difficult to interpret or gain insight from. They can be interesting on a personal level as the above Location History example shows and can also be used in a business context to learn from your customers and website traffic. VWO Heatmaps can help your business drive more sales by understanding how website visitors are behaving on your website and optimizing to increase conversion rates.
Watch the video to learn more about heatmaps and heatmap reports: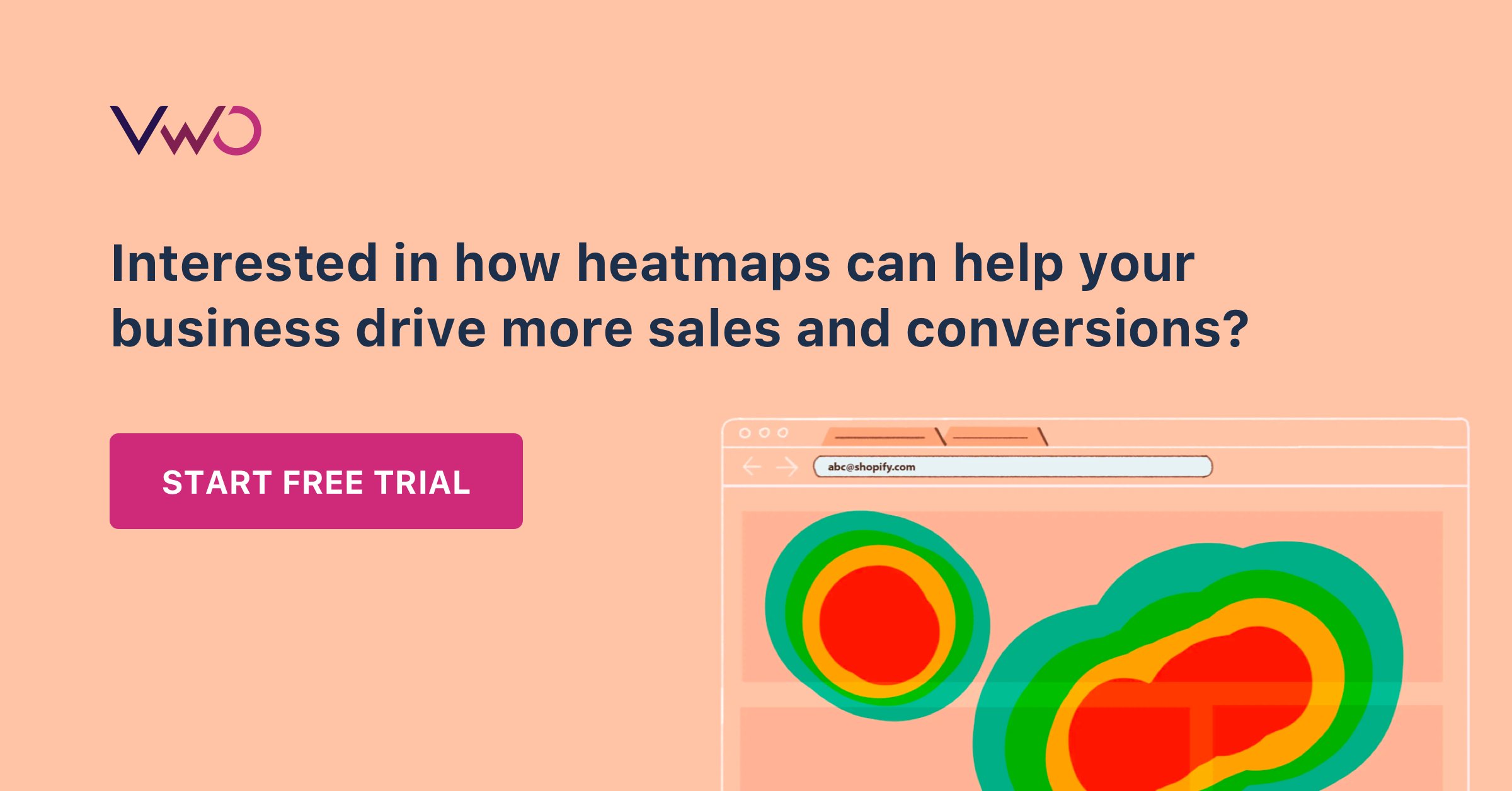 FAQs on Google Maps Heatmap
What is a Google Maps heatmap?
Google Maps heatmap is a visualization of your location history, i.e., it is a heatmap of all the places you have visited in the past on Google Maps. Red is used to denote places visited more often and green is used to denote less frequented places.
How to create a heatmap using Google Maps?
Creating a Google Maps heatmap takes 3 simple steps: Location data selection, data download and using a location history visualizer.