How to Get Top Management Buy-in for a Conversion Rate Optimization Program
Conversion Rate Optimization (CRO) is gradually becoming a known concept across enterprises, globally.
And, as more and more enterprises become aware of the benefits of CRO, you would expect that most of them are putting CRO to practice.
Unfortunately, that is not the case.
Many organizations still haven't included CRO in their "growth activities" suite. Even among the few organizations that are practicing CRO, more than half don't have a structured or documented process in place. Moreover, a lot of these organizations have little or no budget allocated for CRO.
This clearly indicates that the top management at enterprises are not yet convinced about the effectiveness of CRO.
If you are trying to introduce a CRO program in your organization, this post is for you.
We have listed five key ways through which you can influence your top management to buy into CRO.
1) Highlight Improved User Experience as a Double Win
Improving user experience is one of the top objectives of many organizations. Talking about the same can get your management's interest in CRO.
Conversion rate optimization, in essence, is all about improving user experience. The underlying principle is that if a website offers unmatched user experience, visitors would convert more. (For example, nameOn improved user experience on its "cart page" by removing distracting CTAs, and saw an increase in conversions by 11.40%.)
CRO aims at helping you simplify every task that users have to complete on a website. Creating prominent call-to-action buttons, removing distracting elements, and streamlining navigation flow — these and other similar actions to help users complete a task quickly and improve user experience.
A superior user experience helps an enterprise in many ways. Some of them are mentioned here:
Better customer acquisition and retention because of a higher satisfaction level of visitors and existing customers.
Greater word-of-mouth publicity because of a higher satisfaction level.
Reduced overhead costs; minimal spend on support because visitors face less issues navigating through a website.
Now, we know that measuring user experience can be difficult — it's not a quantifiable unit. Still, there are metrics that can indicate an upgrade in user experience. One such metric that you can use is Net Promoter Score, or "NPS." This term is simply derived by asking users this question: "How likely is it that you would recommend us to a friend or colleague?" You can monitor NPS for your business before and after the implementation of your CRO program. If there's an increase in NPS, it's safe to assume that the user experience also improved.
2) Present a Competitive Analysis
Sometimes, "the competitors are leveraging it" can be the one reason that can help you influence the top management for starting a CRO program.
Or better, you can convince your bosses by showing industry leaders (or, companies that they admire) practicing and winning by using CRO.
You can start by building a list of companies that your bosses look up to. Next, analyze the tools these companies use for website analytics and optimization. Tracking the tools used by these companies should not be difficult: You can take the help of BuiltWith or Datanyze (or any such software) to do that. (You can even employ browser extensions such as Ghostery to identify tags of different web apps that are active on a company's website or app.) Shortlist the companies that are using tools for website analytics, A/B testing, user behavior analysis tools, and so on. The software mentioned above can also give you an idea about how much these companies spend on CRO technologies. The higher the spend, the more involved the companies are with CRO.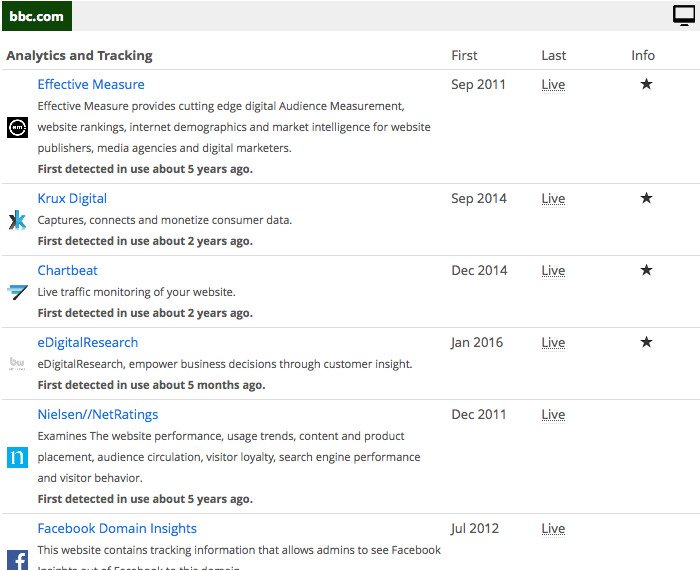 Additionally, you can search for CRO-related case studies involving these companies. In fact, case studies that highlight CRO activities in any company from your industry can be effective in influencing the bosses.
3) Stress the Gaps in Your Current Approach
Often, the top management in enterprises is under the impression that its teams are already working on optimization. They, possibly, see CRO as a part of marketing team's responsibility. The truth, however, is that a CRO program relies as much on marketing as it does on IT.
The essential members of a CRO team typically consist of the following:
Strategist: Focuses on managing the program and deciding the goals. Usually knows the most about conversion journeys, personas, and persuasion design. Owns the KPIs.
Analyst: Looks at the data before and after an A/B test, connects it with other important data sources, and helps everyone understand the test outcomes.
Conversion Centered Designer: Focuses on conversion centered design.
Copywriter: Someone who's great with the written word and can write to reduce anxieties, ease friction, and persuade and delight visitors.
Developer: To help you run your tests with optimized front-end code and send events or record goals in your analytics software.
A single team member can many times take up more than one of these roles. Nonetheless, the lack of any member possessing these skills in a team can lead to a substandard CRO program. Such a program might or might not deliver favorable results, that is, increased conversions. What is equally important is the (timely and transparent) coordination among these team members. The same can be ensured by having a documented CRO process in place.
A documented process helps you create a long-term calendar of CRO activities and sort these on the basis of their priority. Without that, you might end up conducting low-priority A/B tests that have little effect on the bottom-line. Another major risk is missing out on the learning from the first CRO activity and, therefore, not applying it to the later activities. (For instance, without a structured process, you might not archive the learning from a failed A/B test. And, because of that, you might continue creating A/B tests that run on hypotheses similar to the one that failed.)
Get your bosses' attention to all such gaps (and possible pitfalls) in the existing strategy and practice regarding CRO.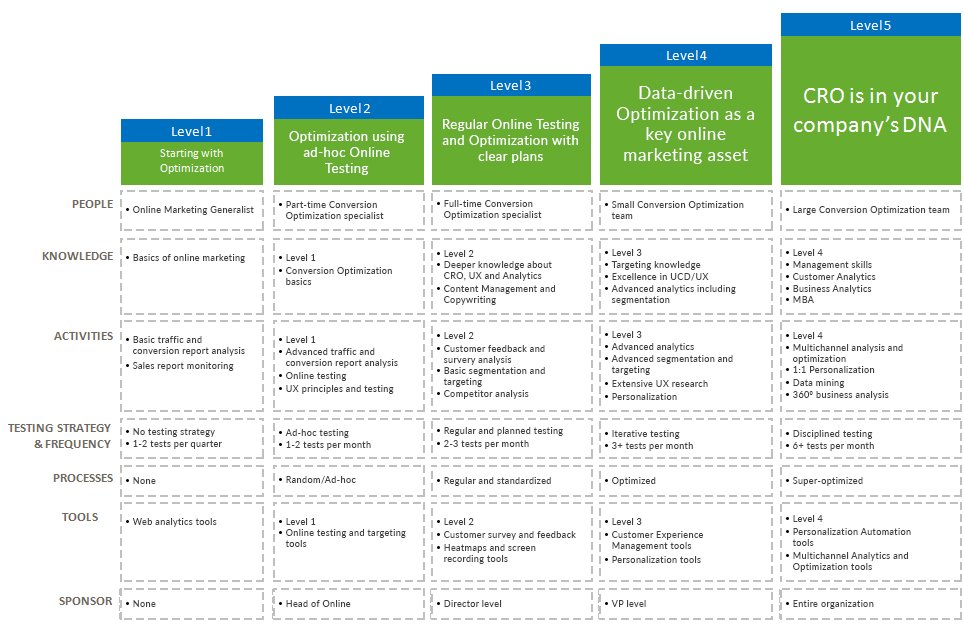 4) Show Them the Money
For many enterprises, the marketing budget is majorly spent on traffic acquisition through channels such as pay-per-click (PPC), social media, and SEO.
However, it's always difficult to generate satisfactory return on investment (ROI) from such channels.
It's a tough task to ensure the desired quality of traffic through such sources. Users that are not your target audience can also visit your website through these channels. (The "targeting" options can be specific only to a certain point).
It's not under your control on how you perform across these channels over a long period of time. For instance, a change in a search engine algorithm or an increase in cost-per-click on a PPC platform can always spoil the result/ROI of your traffic acquisition efforts.
CRO, on the other hand, lets you improve your sales figures by working on something that you'll always control — your website. CRO aims at increasing the number of conversions from the existing traffic of your website. (Many times, even a small increase in the conversion rate impacts the revenue significantly. For example, BrookdaleLiving.com managed to increase its monthly revenue by $106,000 because of a modest improvement of 3.92% in the conversion rate.)
Now, while pitching the idea of CRO to top management, it is essential to highlight the forecast of such improvement in sales and revenue.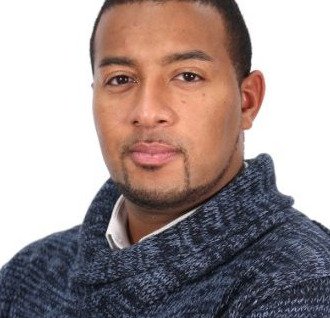 Kieron Woodhouse, UX Head at MVF Global, shares how financial projections helped them start their CRO program: "It's important to speak to different parts of the business in a language that's appropriate and tailored to their requirements. The commercial part of the business will expect a detailed analysis of how following a CRO program could positively impact the business. At MVF, before our CRO team was created we put forward a detailed financial projection of all of our top performing landing pages and estimated potential uplifts of 1%, 5% or 10% as a result of our actions.
This approach made the decision very easy for the commercial part of the business to understand and meant we had their complete support before the project began. Of course, it's also important to have multiple scenarios to help pre-empt performance and manage expectation."
5) Show Them the Data
It is always easy to convince the top management when you back your pitch with data. And with CRO, you get all the data that is needed.
The success of a CRO program can always be measured on the basis of quantitative metrics — sales and revenue, or micro and macro conversions.
This is in contrast to some of the brand-related campaigns that run on other channels such as PPC and social media. Often, those campaigns work on "improving the brand value," the ROI of which can seldom be measured.
Further, the whole process of conversion rate optimization is scientific and is based on informed decision-making. There is little room for guesswork.
You use website data and user behavior patterns to identify the pain points on your website (and areas where the conversion rate can be further improved):
When traffic on your website is not converting, you fix the pages with the highest bounce rate and exit rate. When visitors don't click a specific CTA button, you observe visitor recordings and heatmaps to identify the elements that are proving to be a distraction. When you do not get enough visitors to fill your website forms, you run a form-analysis to check which form fields cause friction. When you are not sure what is stopping visitors from converting on a web page, you employ an on-page survey to learn about that. The use-cases of CRO are endless.
Arguably, the best way to convince your bosses about the benefit of CRO is by showing them a quick but effective A/B test. Use methods similar to the above to identify optimization opportunities that have the highest potential for improvement. When you succeed, share the results emphasizing the improvement in the bottom line. This is bound to get you your bosses' attention.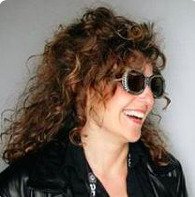 Angie Schottmuller of Three Deep Marketing suggests, "Tests with interesting results quickly get management attention, and an addictive demand for more testing invariably follows."


Nate Shurilla, CRO consultant at iProspect Japan, reveals a similar approach they follow: "We typically do a trial run before full-out testing. We'll do a little analysis of one page and come up with a small test or two, and then show the results in our full pitch. Explaining how we can then replicate and expand upon those results site-wide usually gets them on board, especially when they see how even a little jump in CVR has huge effects on their revenue."
Final Thoughts
Importantly, keep building your case for the need of CRO.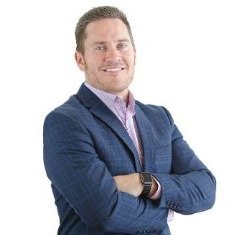 In the words of Jacob Baadsgaard, founder and CEO of Disruptive Advertising, "Don't pitch once and back off if the idea isn't immediately accepted. Challenge yourself to view this situation as your own CRO effort on converting your manager/boss! Those that are persistent and back it up with good data will win in the long run so don't give up."
Over to You
What do you think will invariably convince top bosses in an organization to run a structured CRO program? We'd love to know your thoughts. Write to us at marketing@vwo.com