Conversion Rate Audit: The First Step Of The CRO Process
Like everything else, there is perfect timing to start with your CRO process. Rush in without a good understanding and you might just be burning your money for no good.
It is true that finding that "Perfect Moment" for yourself is tough. And it's tougher to be in that moment and still not know how to start with the Conversion Optimization process.
A few years back, the focus of online marketing was merely increasing traffic. But at that time, the traffic was easy to acquire. In the 90s, when SEO came into existence and brands started competing to rank better, a lot of marketing channels evolved, giving them the opportunity to get potential customers. With time, the approach and the focus both have shifted to making the most of the existing traffic with CRO.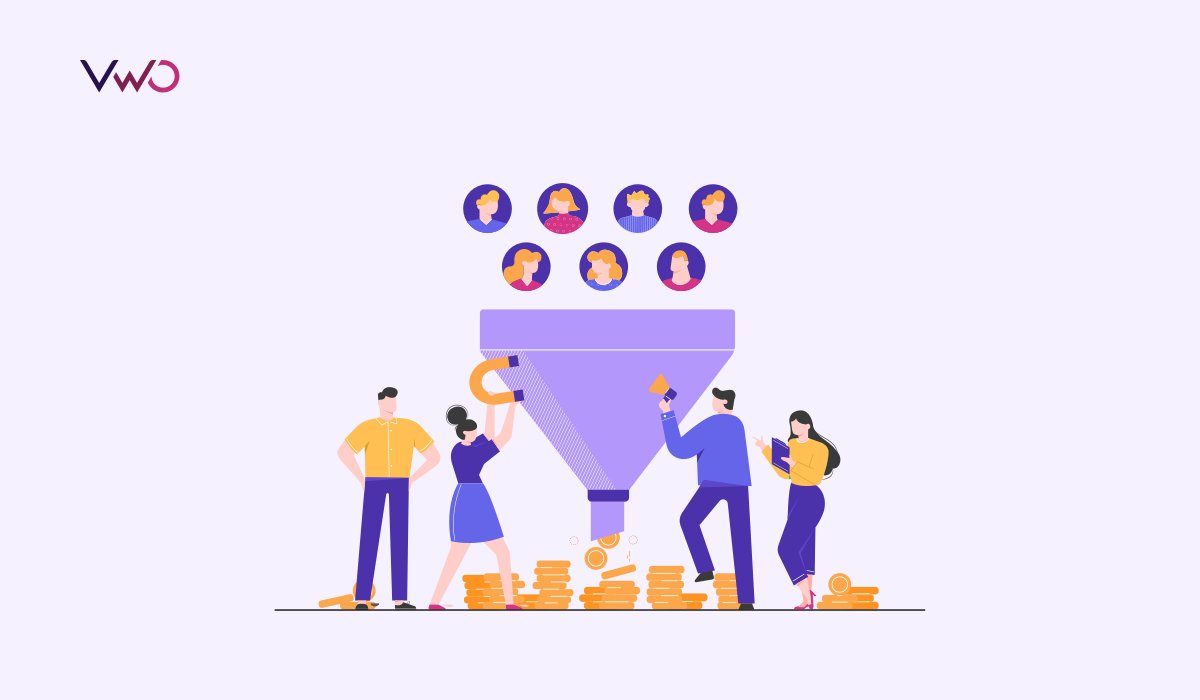 If you tried A/B testing earlier, understand the importance of optimization, and want to increase your website conversion, continue reading till the end.
This post will help you do a conversion rate audit of your website while using some conversion-centric metrics. And will help you decide if you need to start conversion optimization.
When should you consider Conversion Rate Optimization?
If you already have an MVP
According to Morgan Brown, the perfect moment to consider optimizing is when you already have an MVP or a Minimum Viable Product.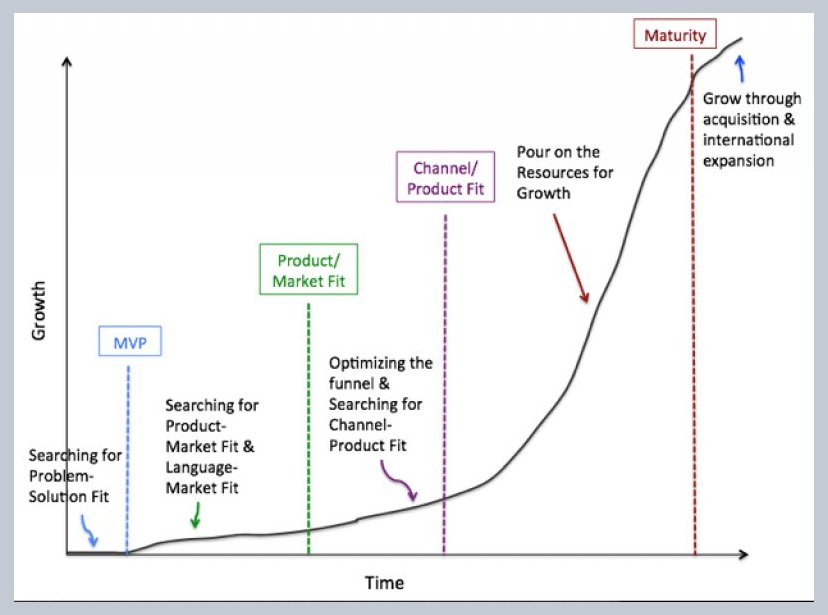 Image source: growthmarketingconf
If you have a substantial amount of traffic
If your website is working and has a substantial amount of traffic with the potential to become your customers, you can consider optimization.
Finding the Gaps
Understand where the visitors are coming from and what they are looking for. Only then can you serve them with what they need. Attempts where people try to blindly copy conversion practices from other websites mostly fail. Website owners need to understand that each website and each visitor are unique. Find the loopholes in your conversion funnel, and fix these to boost your conversion rate.
So how do we do that?
This is what this Conversion Rate Audit will help you with. It'll provide you with insights about what is happening on your website, and what all needs to be fixed. and how you can fix it.
Some Conversion-Centric Industry Benchmarks
Here are some industry benchmarks that provide you with a perspective of how your website is performing per industry standards.
Cross-Device and Cross-Browser Compatibility
It is a mandate for any website to be compatible with all the 3 major browsers—Chrome, Safari, and Firefox. Additionally, your website should be optimized for different platforms and devices.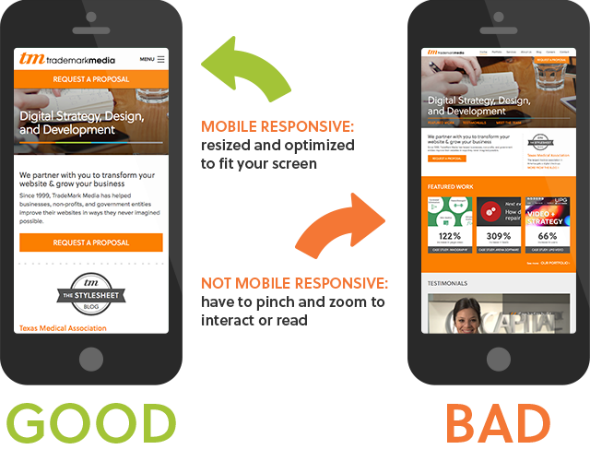 Based on visitor preference and optimization, the conversion rate differs from one platform to another.
Here are the reports on conversion rates, specific to different devices and platforms for Ecommerce in 2019-2020: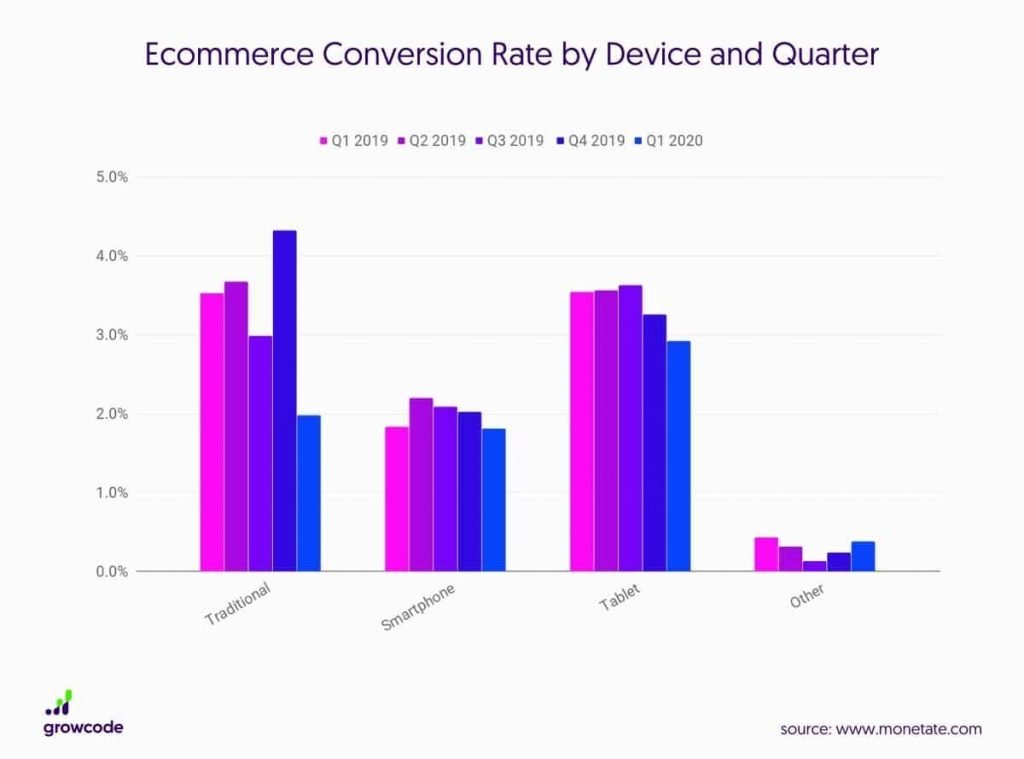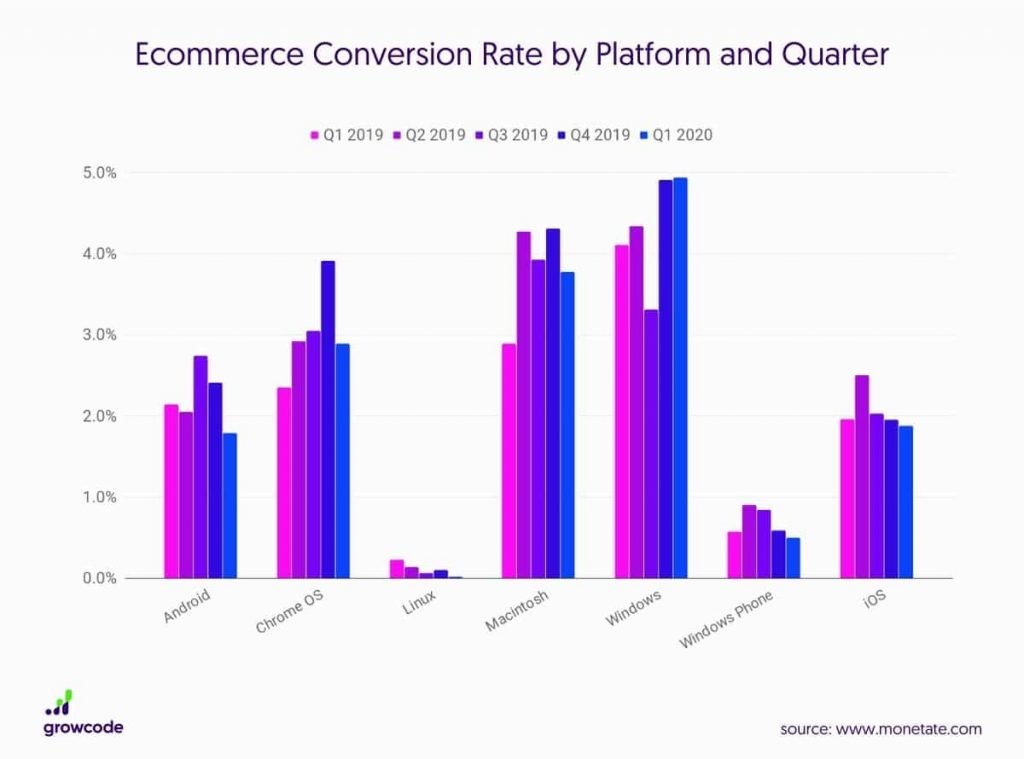 Page Load Time
No matter how you measure it, a fast page speed is better. Many people have found that faster pages both rank and convert better. Experts suggest that your website should load within 4 seconds or lesser.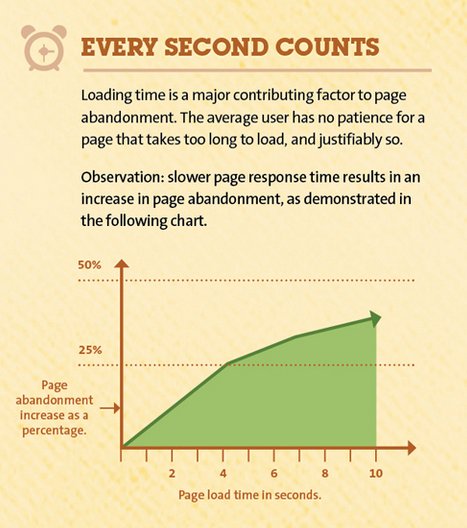 Bounce Rate
As a rule of thumb, you can consider the following table to evaluate your bounce rate.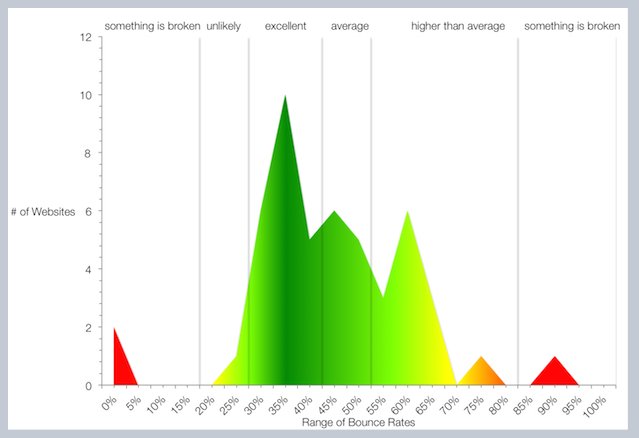 You can expect mobile bounce rates to be about 10 to 20 percent higher than those for a desktop.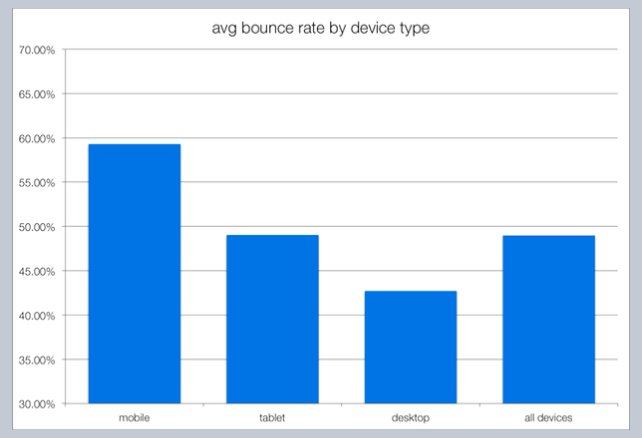 Net Promoters Score (NPS)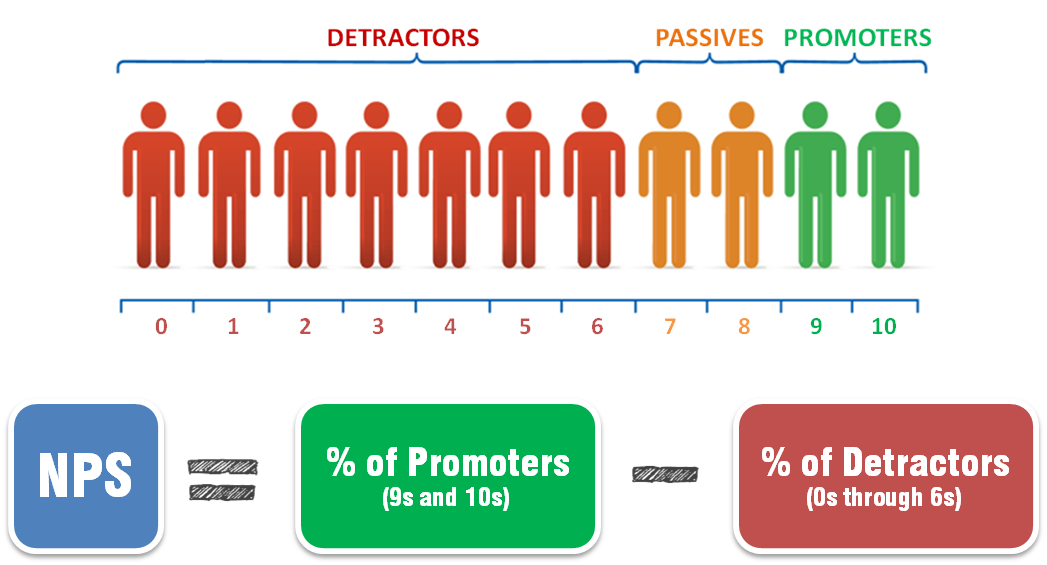 In a report published by Temkin Group, you can see the variations of Net Promoter Score, or NPS, for 269 companies across 19 industries. Here are the overall results for the 19 industries: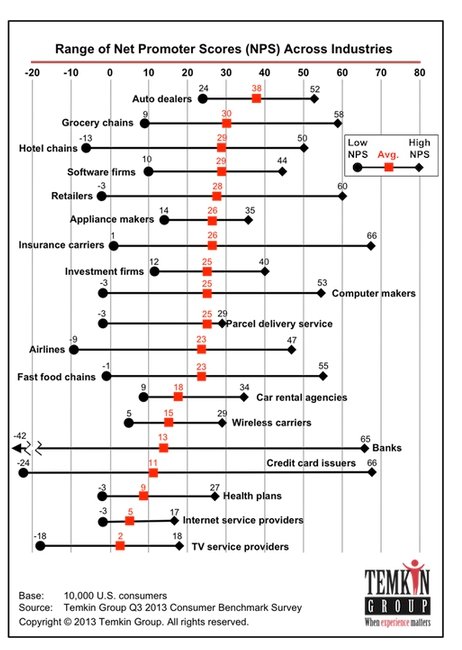 If you're looking to implement NPS, follow these steps:
Ask follow-up questions.

Combine it with user research.

Find and fix issues.

Market to promoters.
In case you have a low NPS, you can refer to some tips that can help you improve that.
Industry-Wise Average Conversion Rate
Variables such as product type, product cost, device, and location impact the conversion rate. Moreover, it also differs from your website conversion goal. The below industry average rates are sourced from Coremetrics Monthly Reports and Anil Batra's survey of Typical Bounce Rates.
| | | |
| --- | --- | --- |
| | Conversion Rate | Bounce Rate |
| Grand Average | 5.50% | 40.58% |
| Software/Product | 7.00% | 33% |
| Lead Generation | 2-3% | 47.38% |
| News/Media | – | 55.50% |
| eCommerce | 3-3.5% | 34% |
| Branding Pages | – | 43% |
Let's take a look at some of the major industries and their average conversion rates.
Non-eCommerce Sites Including B2B
This is a useful compilation from Marketing Sherpa of average conversion rates by industry sector.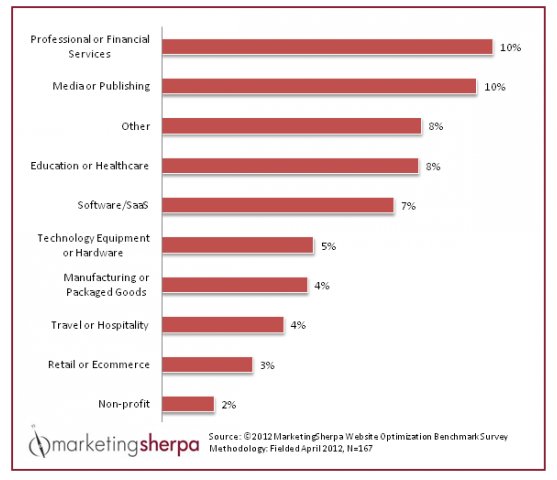 Ecommerce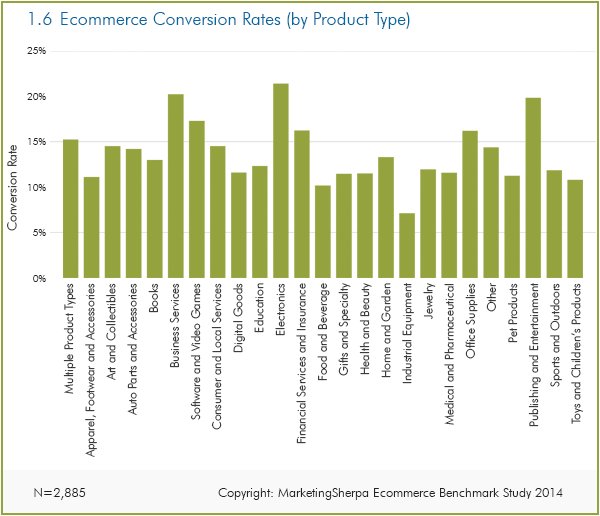 Image source: marketingsherpa
Telecom and Travel
According to Adobe Digital Index (ADI), UK and US conversion rates are significantly lower than those of European countries other than the UK, perhaps because of less competition. Different rates of smartphone adoption have already affected this cross-platform average. Some additional industry data you can refer to here.
Start Your Conversion Rate Audit: Do You Stand a Chance?
Example: Say you have an eCommerce store that sells healthcare products. Email marketing gives you the best ROI and sales. In this case, more subscribers equal more sales and revenue. Your main conversion goal can be to increase the number of visitors who subscribe to your list. From here, you can start analyzing and testing your current pop-up boxes, opt-in forms, and opt-in incentives to find what drives the most sign-ups.
This conversion rate audit involves referring to the above industry benchmarks and comparing those with your website metrics.
A mandate before starting with the audit is to have a definite goal.
Here are some major metrics you need to consider for the audit:
Page load time: You can use tools like Pingdom and Google Page Speed to get an idea about the page load time for your website. You might want to focus more on important pages like the product, pricing, sign-up, and check-out. A high page load time contributes to a high bounce rate and thus, reduces the potential for conversion.
Cross-device and browser functioning:

Double-check your website compatibility across different browsers and devices. No matter which device or browser is in use, your website should be compatible with all, to avoid drop-offs.
Qualitative Analysis
Bounce rate/Exit rate:

Check your website bounce rates and exit rates with the help of the analytics tool that you are using. You can focus on particular pages that are most likely a part of your conversion funnel. For eCommerce, you can consider

cart abandonment rates

along with the first two metrics.

Demography and locations:

Dig deep and focus on your visitors' demography and locations. This information plays an important role in conversion, as visitors from different demographies might behave differently on your website. So, all of them should be engaged differently.

Traffic sources and channels:

Get an idea about the major channels that are working for you and driving traffic to your website. This will help you channel

your efforts toward the most converting channel for your website.
Session duration and user engagement rate: Notice how much time your visitors spend on your website and the extent of user engagement. According to HubSpot, 55% of visitors spend fewer than 15 seconds on a website. These 15 seconds are

what you get to engage with them. If they are spending even lesser time, then it is an alarm.
Qualitative Analysis
User Feedback:

For more comprehensive and in-depth insights about your visitors, leverage platforms like VWO and take visitor feedback. Perform a heuristic analysis and on-site surveys to get a better perspective of your user's expectations.

Structure your surveys

in a manner that would allow you to get actionable answers. Multiple-option surveys can be one way to go.

UX:

VWO's features like Heatmaps, Scrollmaps, and Visitor Recordings provide you with in-depth insights into how your visitors behave and interact with each of your website elements. These will help you identify the common UX patterns being followed by your visitors. These

insights show how UX and a CRO process work together

.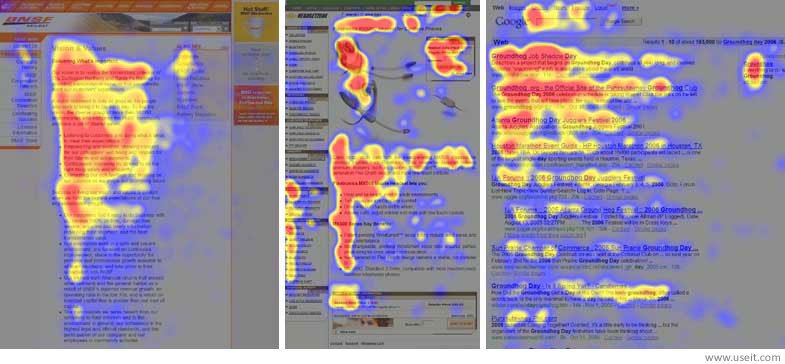 Funnel Visualization:

Create multiple conversion funnels and understand your visitor journey. Funnels will help you identify the loopholes in your conversion process. Observe where the visitors are struggling with website browsing.

Conversion Rate:

Based on your conversion goal, track your current and past conversion rates. Having an idea about your website performance over a period of time can help you understand the historic conversion patterns.
Filling the Gaps
Experiencing a low conversion rate is the most common question asked by any marketer. If you are nowhere near the numbers mentioned above, it is a wake-up call for you. It implies that there is a huge gap between what you are providing and what your visitors are looking for.
There you go! This is "the moment" when you start with conversion optimization for your website.
The best approach for conversion optimization is to have a CRO platform that can assist you from researching what's wrong with your website (or particular pages), to fixing those errors and targeting your visitors in a personalized manner. This platform can help you understand where your visitors are struggling. You can understand where the drop-offs are taking place, fix those leaks, and manage the entire CRO process in one place.
Common Mistakes while Choosing a CRO Platform
Asking the Wrong Questions
Many marketers end up opting for a CRO platform that does not help them accomplish all of their needs or has limited capabilities. To avoid such situations, you should prioritize enquiring about all the capabilities of the platform. And this can be done by asking the right set of questions. Here are some questions that you should be asking the platform's support team.
Does the platform offer more value beyond A/B testing?

Will the platform affect your page load time?

Does the platform itself create a test bias?

What is the level of customer support?

Does the platform help you plan your optimization?
Make sure you have all these questions answered before going ahead with any CRO platform. If you have similar questions about VWO, you can get your answers here.
Not Having a Dedicated CRO Team
Besides using multiple tools for CRO, not having a dedicated team is one of the major pressing issues with CRO that enterprises encounter. According to this post by Econsultancy, the biggest barrier that prevents organizations from improving their conversion rates is a lack of resources.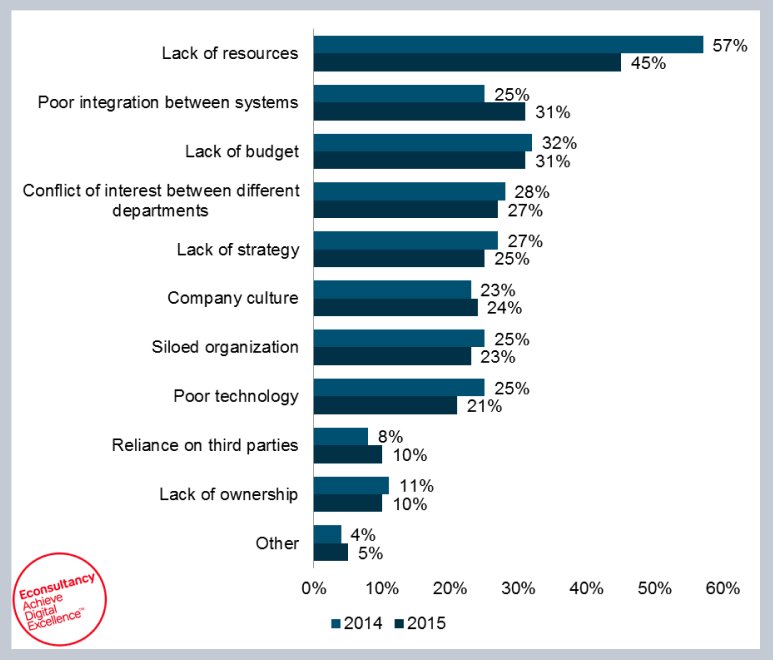 You should have a dedicated team or a person who has a strong background in CRO and in-depth industry knowledge.
Wrapping Up
What did this post help you with?
Identifying if your website is eligible for a CRO process

Reviewing industry benchmarks

Auditing your website, based on your website data

Avoiding common mistakes while choosing your CRO platform
We at VWO understand that the CRO process can be complex if you don't have a dedicated CRO team or if you lack any other resources. In such cases, our Services team will be happy to help you. Our team consists of conversion experts with an in-depth knowledge of the CRO industry and the process. Connect with us over a quick call, and we'll take it ahead from there.