Branding With Push Notifications 101
This is a guest post by Niraj Ranjan, CEO of Hiver.
Push notifications can connect your brand with your customers' aspirations. On the other hand, there are only a few things more spammy than a poorly designed and executed push strategy. Many businesses are still at sea about how this channel explicitly or implicitly contributes to their brand value. For starters, an average of 10-11% click rate shows the scope of quality engagement a brand can expect from it.
The reason that push notifications have garnered praise from leading companies is due to their subtle nature – they're not in your face and yet, they can deliver relevant messages. Within its subtleties, push notifications contribute to your branding effort in more ways than one.
No permission, no brand
Push notifications, especially browser notifications, can be sent only when users give permission by opting in. Android users receive push notifications by default when installing an app as compared to Apple and desktop users – who can customize their push services. In both scenarios, this is a grand challenge. But, smart brand managers see this as a golden opportunity, since permission-based push messages help in genuine engagement and command higher respect as it's non-intrusive.
Some brands are blunt and straight away ask a first-time customer for permission. If the customer hasn't endured a bad experience, they might probably opt-in. But, in many cases, customers might reject to opt-in since they have no idea about your brand. That's why you need the right opt-in strategy for a better chance of acquiring new push notification subscribers.
You don't ask the girl to marry you on the first date; the chances of conversion range from bleak to are you kidding me! Instead of blindly asking customers to opt-in, try Priming for Push. It's a process where you create a series of steps, which help in building trust – first, you showcase the value proposition, and then you ask for permission, eventually that increases your odds of getting opt-ins.
Playing the high card of exclusivity
Users feel special when push messages are personalized to their taste – a contributing factor in increasing engagement to a staggering 88% among brands. Using a vibrant mix of data, brand marketers are finding new ways of making push messages more tailor-made for customers.
The idea is to create unique push notifications that are crafted based on their context. Netflix has very much understood the returns of executing push strategies on exclusivity.
Here are two push message copies from Netflix, which one do you think feels 'exclusive'?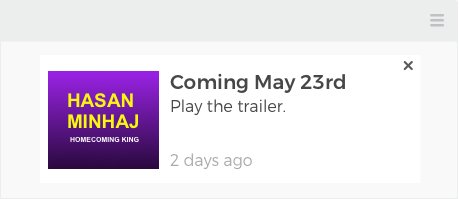 The copy in Push Message 1 highlights 'special' and concurrently conveys that someone 'needs' you. Push message 2 does not project anything exclusive, instead, it sounds more like a news bulletin.
The reason exclusivity commands higher brand value is due to the psychology of reciprocity. When users feel a brand is providing unique value to them, they reciprocate their feelings by giving the same value to the brand.
Enriching the customer journey
Before the era of push notifications, users had to comply with long strenuous steps in reaching the end of the conversion funnel. But with push messages, users can reach relevant landing pages, with just a single click, thereby reducing the steps in the conversion funnel and enriching the customer journey.
A good customer experience can give your brand a competitive edge. People remember brand experiences more than brand offerings.
To make sure that every customer's journey is memorable, you have to constantly improve upon your communication. The best way to do that is by getting into the shoes of the customers, one of the better ways of doing that is – collecting customer feedback using in-app push messages.
Carrying your brand story
Every brand has a story, and users buy into the story, not the brand itself per se. Push notifications can be used as a means of extending the brand story over different channels. At every point of business, brands can send a push notification to amplify the effect of their brand story.

Consistency
Say, you are a travel brand that promises a personalized travel experience like no other. A customer of yours is traveling through Monaco and to make their experience more memorable and at the same time keep your brand story consistent, you send a push message. With VWO Engage, you can easily maintain a consistent flow of messages that are interesting to your target audience. Take a free trial to check for yourself.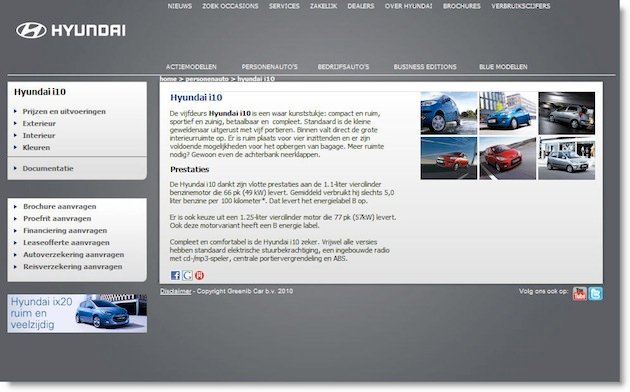 Relevance
Along with being consistent, sometimes your brand needs to tell a relevant story, as there is a higher probability of engagement. Push notifications can be sent out to integrate relevant topics into your brand story. Here's an example of how JCPenney integrated the spirit of Valentine's Day with its brand positioning to attract younger audiences.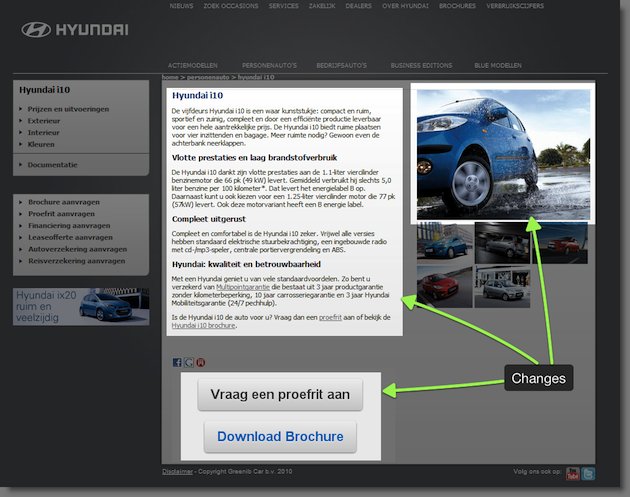 Emotions
An emotional element to your brand story like humor brings a nuanced appeal to your brand. Push notifications can amplify the effect an emotion-driven the brand story to new heights. Humor releases Dopamine, a chemical that controls the mood and pleasure hormones of the body. They play a significant factor when it comes to creating brand perceptions among customers. Here is an example of how sentiments like humor can instantly draw attention.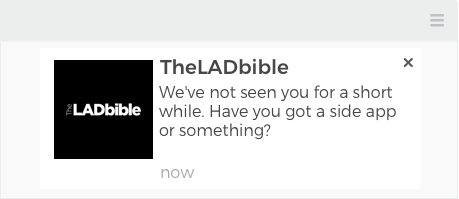 Recognizing your logo
A logo provides brand recognition and in basic brand marketing terms, recognition equals value. A great example of how logos can create a distinct brand value: Starbucks. Out of the 40 million images posted on Instagram daily, roughly 10,000 of them are of the coffee brand and the surprising fact, most of the uploads are done non-intentionally.
Push notifications can generate strong recognition by allowing brand logos in the message. Timely push messages enable users to memorize them, consciously or subconsciously, adding an integral value to your brand.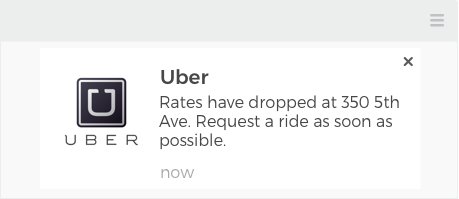 Saving a falling brand
Cart abandonment can plunge not only your sales but your brand value as well. Brands globally face an average cart abandonment rate of 69.23%, which is an indicator of customer rejection. As discussed earlier, similarly to recognition, rejection equals depreciated value. At this point, push notifications can save your brand from falling from grace.
Push messages can encourage customers who abandoned carts to complete the purchase without being aggressive or interruptive. Automate triggered push messages, customize events to trigger these messages based on user activities. Sending the right message to the right customer can increase the efficacy of cart recovery push messages.
Having said that, an important factor to also consider while sending such messages is the time you send them. Untimely push messages can knock your cart abandonment strategy to the ground. How many customers would like a push message in the middle of the night? What are the chances they are going to engage with you then? The answer to both is a big Zero. That's why when sending triggered push messages, set your timings with accurate data. This also includes customers living in different international time zones.

To increase the probability of recovering brand value, automate a sequence of push messages, taking into account relevant time and copy. A sequence of three push messages would be favorable, anything more than that might agitate customers. One sequence can start out with a gentle reminder, the second one can highlight the urgency, and the third and the last can provide an incentive.
Gentle reminder
Urgency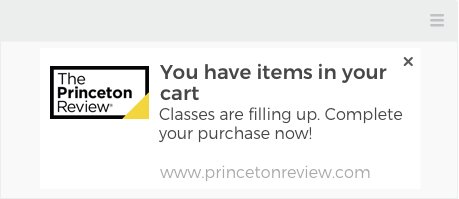 Incentive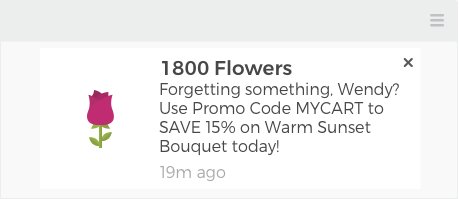 Wrapping up
As brand marketers, understanding how users are reacting to your push messages is an important metric to consider. This becomes even more important since push messages on different channels, showcase different user behavior. So, if you are someone who is used to creating mobile push strategies, do not go in with the same idea when dealing with web push notifications, instead, learn how you can use different hacks to send better web push notifications.
Lastly, maintain a balance with your push messages – be it frequency or timing. Do not use them as just another tool for shouting out random sale messages. Be smart with your push strategy, your entire branding strategy depends on it. Rather than the brand, put the customer in the spotlight by creating push messages which help address customer needs.