Last Minute Push Notification Strategy For The Holiday Season
Online shoppers already spent $640 million by 10 a.m. on Black Friday morning, 18.4% more than last year!

And this is just the beginning.
Deloitte predicts that consumers will spend over $116 billion in sales this holiday season. An increase of 15% compared to last year.
In this post, we're going to give you a few push notification strategies that will fetch you more sales in the coming weeks.
Here's how we are going to go about it:
– Step 1: Understand your users before sending out holiday push notifications
– Step 2: Pre-plan your push notifications for the holiday season
– Step 3: Enhance and personalize your push notifications with triggered campaigns
– Bonus Section: Push Notifications best practices to help you drive engagement & conversions
Let's look at these steps in detail.
Step 1:  Understand your users before sending out holiday push notifications
How many push notifications do you send out in a day? Now multiply it by 100, that's how Holiday Season is going to be like for your customers.
A great way to ensure that your push notifications stand out and build a deeper connect with your users is through personalization.
Even before you start putting together your holiday push notification strategy, make sure you create audience segments based on interests and behavior. If you are a VWO Engage user, you can use the Segment Creator to automate this process.
Here are a few segmentation examples that you can use:
1) Device specific: You can create separate categories for your iOS and Android users or Desktop & Mobile users.
2) Location based: You can create location-based buckets to give more personalized offers.
For instance, let's say your business is based out of California. So, you can run location-specific free shipping offers for your audience in California and drive more sales.
3) Time Zone specific: Just like location, you can also be mindful of your segment's time zone.
Let's say you send out a push notification at 3 pm, your time zone, however if your customer is +9 hours away, you'll end up sending them a notification while they're sleeping. A great way to avoid this is by creating segments as per different time zones.
4) Shopping patterns: Let's suppose you've launched your Winter Collection and want to know how much of your users are interested in it. You can closely determine the users that are clicking on your Winter Collection and categorize them into one bucket to send them targeted, Winter Collection specific push notifications.   
5) Last interaction: You can also take this a step further and analyse the product/category that the user last visited to send them last activity specific push notification with the intent to get them back to where they last left.
All this data will not only help you understand your customers better but will also give you insights on what push notifications you should be sending out and when.
Step 2: Automate your push notifications
Holidays are all about spending time with your family and friends. The last thing you want to do is get stuck working on your Push Campaigns.
A great way to avoid last minute hassle is by scheduling your push notifications for the Holiday Season. Create automated push campaigns and and let revenues flow in while you sip on hot cocoa.
Here's how you can do it:
– Create a list of upcoming events during the Holiday Season such as – Green Monday, Free Shipping Day, Hanukkah, Christmas, NYE and so on.
– Now, list down deals and offers you'll be running all through Holiday Season. Set a timeline: let's say you want to create an automated campaign from December 10, 2017 to January 10, 2018. Accordingly list down which push notifications you'd like to go out and on which day.
–  Prepare a calendar of Flash Sales/Contests and other activities that you'll be hosting during this period.
– Design and pre-schedule notifications accordingly.
We've put together a few examples of automated push notifications that can help you get the ball rollin'!
1) Build Anticipation: Send Holiday Sale Alerts.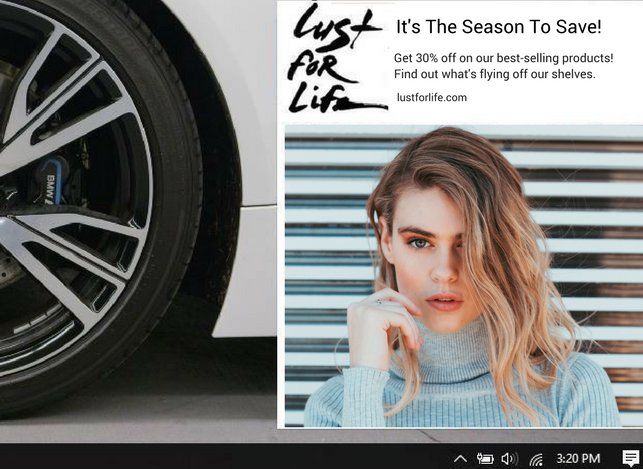 2) Share Exciting Offers: Holidays are all about discounts & offers!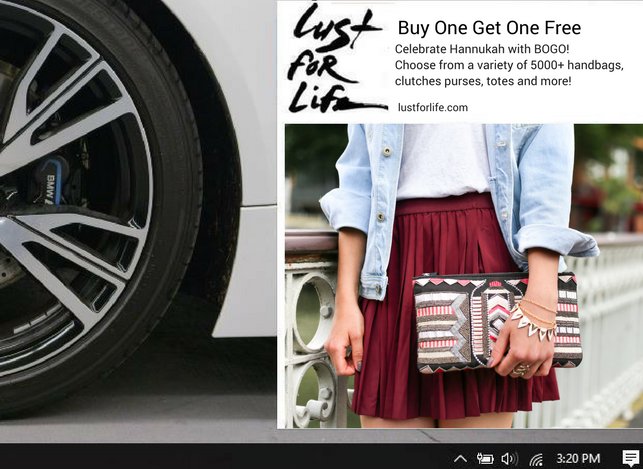 3) New Product Alerts:  Tell them about your new arrivals!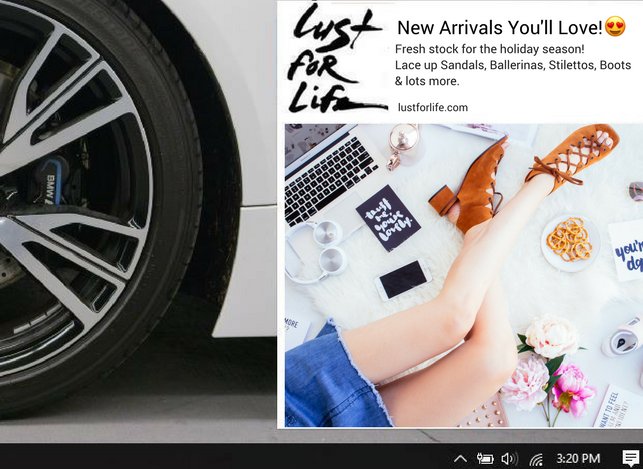 4) Gift with Purchase: Give away holiday gifts to make them feel special.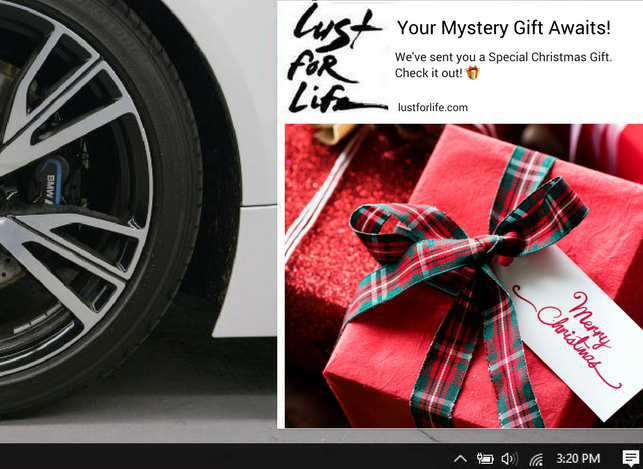 5) Christmas Contest: Run exciting contests for Christmas.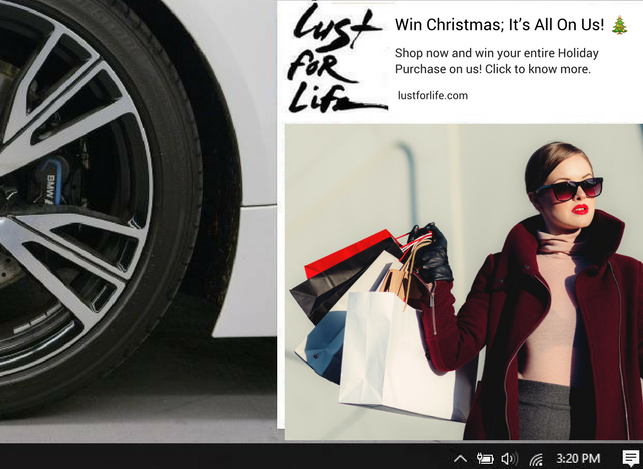 6) Extend Your Sale for Procrastinators: Increase your revenues by extending your sale for last minute shoppers.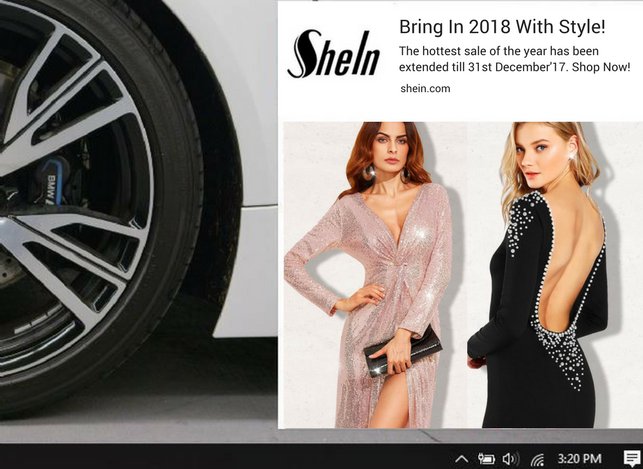 Always remember, sending push notifications to your users isn't a silver bullet in itself. Automating them to deliver the right message at the right time makes all the difference.
Understand when your website receives maximum traffic, what are the devices that your users use to come to your website, what are the top locations with the most number of users and create your push notifications accordingly.
You can also take things a step further and add triggers to make your push notifications even more compelling and boost conversions.
Step 3: Enhance your push notifications with triggered campaigns
Wait, what are Triggered Push Notifications?
Remember we spoke about audience segmentation, earlier?
Right, so triggered push notifications allow you to use audience segmentation to send automated tailor-made messages that are relevant, timely and encourage high conversions.
All you have to do is set triggers and goals based on user actions for sending push notifications such as page visits or URLs.  This can further be personalised based on their attributes such as location, device, etc.
Okay, what are the kind of Triggered push notifications that I can send during Holidays?
Nailing down the right triggers for your audience can be tricky. Here are a few trigger samples that you can use to increase customer engagement and conversions.
1) Save Abandoned Carts: Don't let your customers leave their cart, not just yet!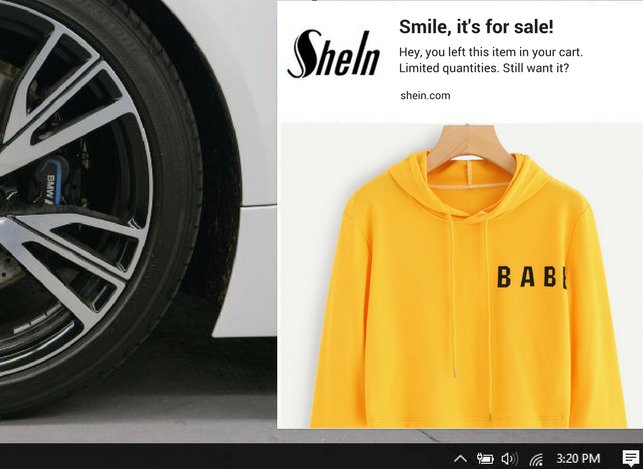 2) Gift Some Love: Share Holiday specific offers to repeat customers.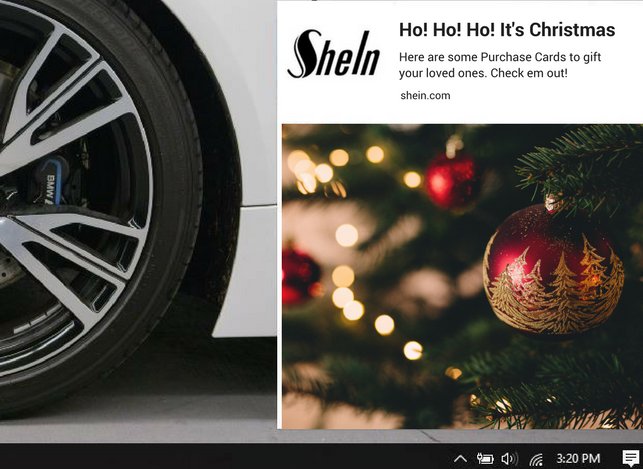 3) Make It Personal: Give personalized discounts based on user activities.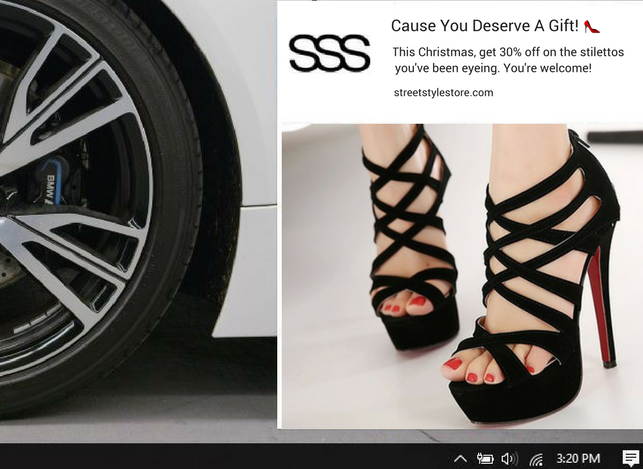 Because triggered push notifications are behaviorally targeted and timed, their results are far superior than normal push notifications.
Apart from automated push notifications and triggered campaigns, here are a few more hacks that you can use to optimize your push notifications and increase conversions.
Bonus Section: Best practices to help drive engagement & conversions
1) Walk the talk with CTA (calls-to-action) buttons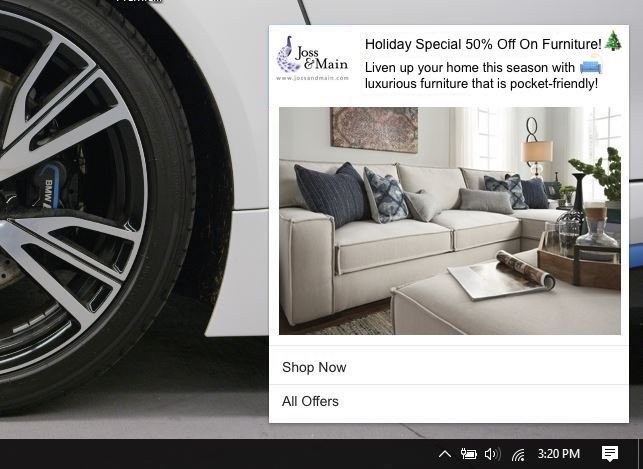 The holiday season is the peak time to urge your website subscribers to steal the deals that you offer and make purchases. And they would love the luxury of options before making a purchase. This is where CTA buttons act as a catalyst that entices subscribers to shop on your website. When you place multiple CTA on your push notifications, your subscribers are likely to click on either of them that lead them to different landing pages that have various deals.
Here's an example to help you understand how you can do it.
Let's suppose, you are a home decor etailer. You can send a push notification with holiday deals for furniture. While one CTA says Shop Now, the second CTA can say All Offers, which leads them to all holiday deals.
Remember: Be mindful of the CTA character limit of 12.
2) Increase excitement with FOMO
Time bound deals are a great way to get your customers excited to shop from you! Create urgency by offering time-bound offers to spike holiday sales.
Some examples of expiring notifications that you can create for your customers are: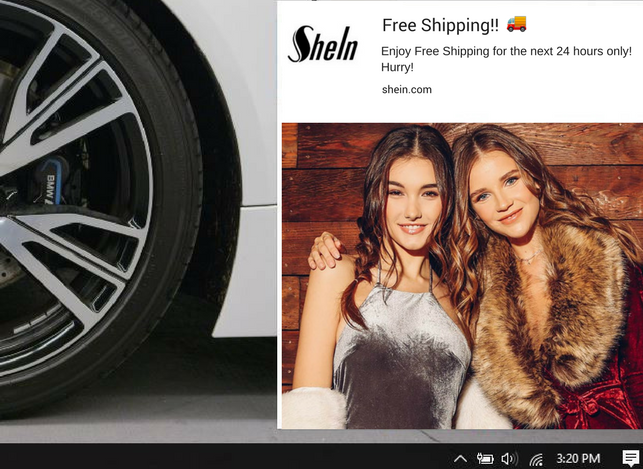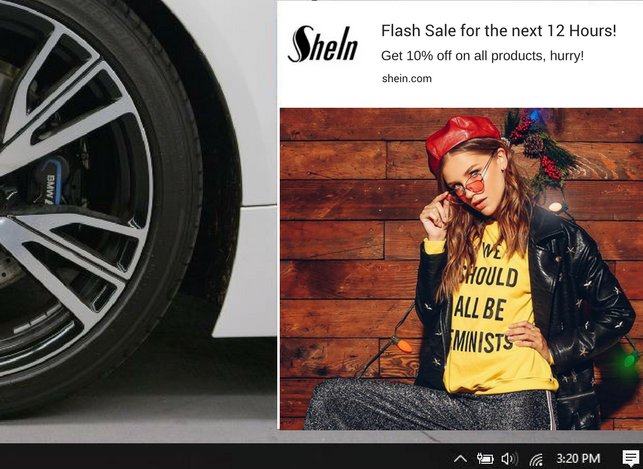 3) Boost conversions with emojis 🚀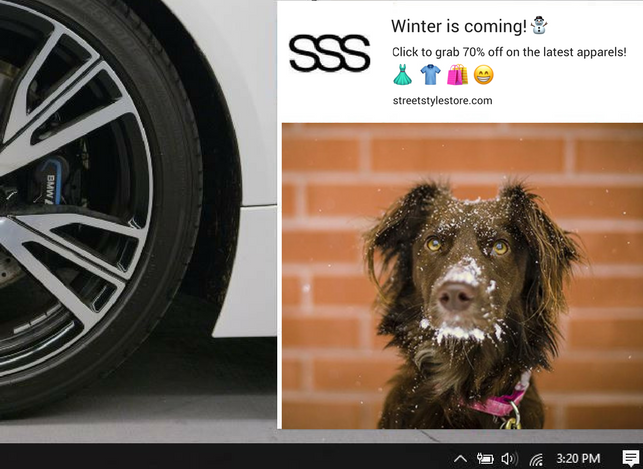 Emojis are a great way to show tone, expressions and emotions.
They're a great way to make your notifications stand out. Reports also suggest that Emojis Boost Conversions by 9% Here's an example of Push Notification with Emojis:
4) Say it with images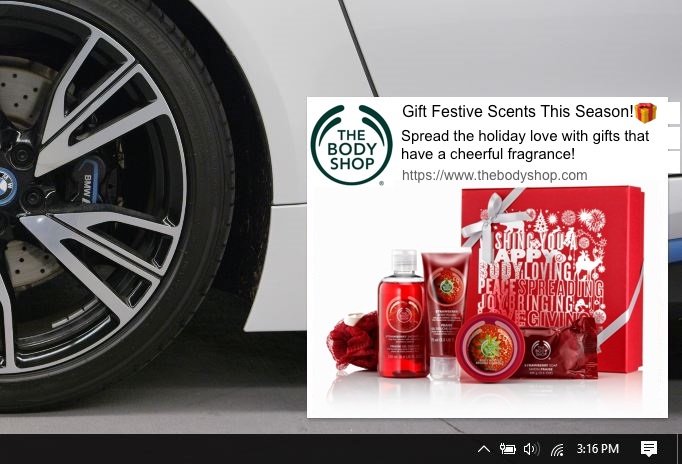 It's no secret that we process visual data better than text. One of the best ways to drive the message home is by sending image based push notifications. Just as the holidays are a feast for the eyes, make your holiday push notifications more engaging, contextual and clickable using thumbnails and big hero images.
Tip: Use images in sync with the Holiday season festivities. Add a stronger impact with images that have colours matching the season's spirit. For example, images with green, white and red colours jingle with Christmas.
5) Message, copy and frequency
The holiday season is about cheer, celebration, festivities and spreading love. Ensure that the same spirit is reflected in the copy of your push notification message. Also be careful about the kind of tone you use in your message copy.
Words such as Jingle, bells, festivities, cheer, love, Ho! Ho! Ho! would resonate with this season as well as your subscribers.
The frequency at which you send your push notifications needs to be well thought out beforehand. You don't want to send them out in large numbers or even too rarely. You'll need to strike the right balance to ensure that your subscribers don't get annoyed with too many of them.
In Conclusion
The best part about Holiday Season is that everyone's super excited, ready to make impulsive decisions, making it easier for you to convert your visitors into subscribers. Make sure you get creative with your ideas and A/B test your notifications to drive maximum impact.
Also remember, you're about to drive an enormous influx of traffic to your website. We recommend you to prepare your website beforehand to handle more than average traffic. The last thing you'd want is to lose out on $$$ during peak time.
Hope you enjoyed reading our ideas, we wish you good luck with your push notification strategy and Happy Holidays!