The Role of Machine Learning in Optimizing eCommerce Experiences
This article is a synopsis of the tenth session from VWO's Masters of Conversion webinar series featuring Selim Soytemiz, Director Online Sales at Trend Micro ANZ, and Vipul Bansal from VWO.
It's an interesting symposium where Selim walks us through the role of machine learning in today's eCommerce experience optimization landscape. He explains how the use of machine learning can help brands optimize the experience of their target audience by offering relevant product/service recommendations, personalized services, etc., and further converting them into repeat and loyal customers.
Selim Soytemiz owns and drives the top line online sales numbers for Trend Micro ANZ. He leads a large team of professionals who develop and implement marketing, channel, and sales programs to create new business opportunities, resolve client issues, increase business revenue, and achieve market share goals.
With nearly 20 years of professional experience, Salim has practically witnessed the growth of the eCommerce industry from nascency to its current form. Over the years, he has studied the impact of machine learning to predict how technology can enhance eCommerce activities and help businesses grow.
Here's a synopsis of this insightful session:
Understanding the current eCommerce scenario
An industry practically formulated two decades ago, today, it single-handedly pumps trillions of dollars into the global economy every year. As per Statista, in 2019, the global retail eCommerce sales stood at 3.53 billion US dollars compared to 1.33 US billion dollars in 2014. The industry has not only brought about a change in users' buying behavior but transformed the entire retail ecosystem.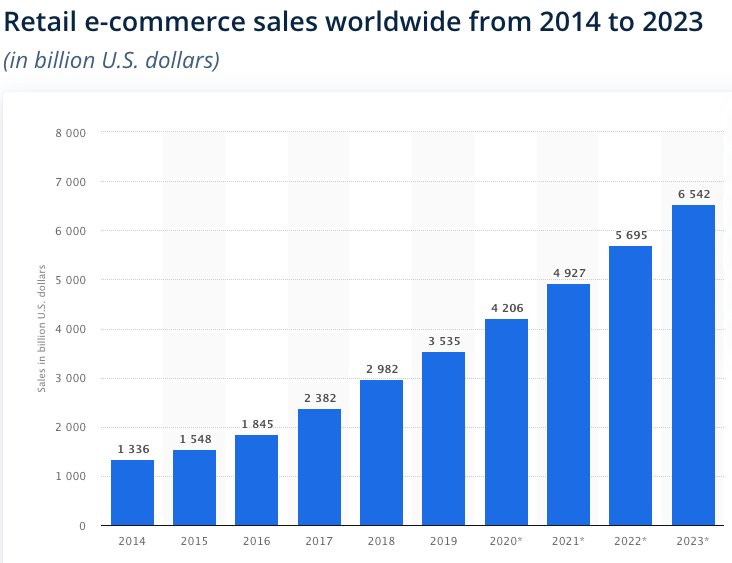 This has led to the birth of many new eCommerce trends such as image/video-driven interactive eCommerce, voice-based eCommerce, personal stylist-driven eCommerce, mobile retail shops, artificial intelligence, augmented reality, and so on. eCommerce on ecosystems like WeChat, GO-JEK, etc. are also changing the way people shop.
Moreover, the outbreak of the COVID-19 pandemic has further acted as fuel for the industry. Revenue gains by Amazon and Alibaba over the past couple of months stand testimony to the industry's rapid growth during the pandemic.
The challenge in front of eCommerce marketers, therefore, is how to personalize digital shopping experiences amidst so much turbulence, with so many dynamic factors in play like – COVID-19 impact on purchasing behaviors, newer trends in eCommerce mentioned above, and dealing with prospective as well as existing customers with both coming with separate preferences and knowledge sets.
Traditional marketing has brought us to point zero
Most traditional marketing approaches give us many options to explore, such as event-driven automation, use of dynamic content, time-based customer journeys, email nurturing, automated campaigns based on customer behavior, and so on. While they sure are effective and help retain and get new customers aboard, their viability comes with a big question mark in the current scenario, especially when the need of the hour is to deliver customised experiences. Hence, Salim calls this as 'point zero.' The point where businesses need to start afresh.
To avoid coming back to square one every time, the veteran suggests that now is the time to modernize your marketing approaches and learn from industry giants like Amazon and Alibaba. Create new and powerful strategies, make fundamental changes, use new-age technologies like machine learning, and rethink the entire eCommerce landscape. One strategy that Selim advocates for making customers take notice of your products is by creating what he calls as the 'hey moments'.
Creating "Hey" moments
The key to high conversions is not just to have a broad list of products or services and a website to display your offerings to your target audience, but about having a cognitive strategy that creates smart "Hey" moments that compel individuals to notice your products or services and make purchases.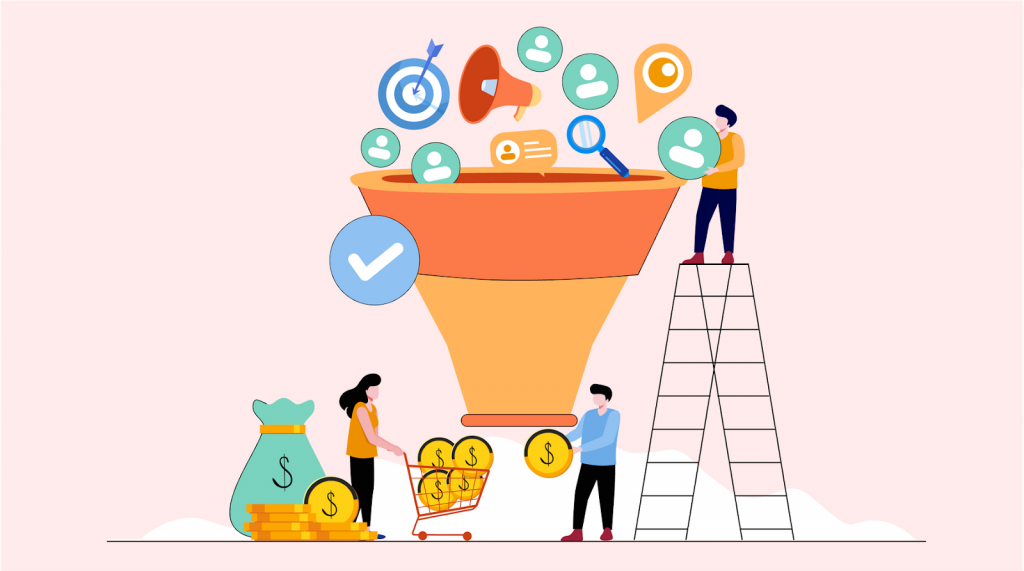 Here's an old, yet a classic example of how to create a "Hey Moment." Apple released its second iPod back in 2001. While introducing the product to the world, Apple used a very smart marketing strategy. It crafted its entire campaign based on the popular 4Ps of marketing – product, price, place, and promotion.
Product: A sleek white box no bigger than a deck of cards, packed with 5GB of music storage space and use of one-of-a-kind technology that gave people the power to store 1000 songs in their pocket.
Price: A premium pricing to differentiate the product from its competitors and highlight its superiority.
Place: Individuals could only buy the iPod from an Apple exclusive store.
Promotion: Introducing the iPod in the market through product launch promotion events, in-store activities, word of mouth, billboards, television and print media ads, and much more.
The approach used was clever. Steve Jobs, who was the CEO then, gave Apple's target audience the exact information, served on a platter that compelled them to buy the iPod, and enjoy music on this newly introduced and revolutionary handy music player. The gadget, in no time, went on to become a worldwide sensation.
Besides using traditional marketing mediums, today it has become increasingly important for businesses to add new marketing channels like digital advertising (including social media, SEO, PPC, SEM, etc) to create hey moments and drive customer engagement. Moreover, making the most of technology like AI can significantly boost marketing efforts. One of the crucial elements required for creating these hey moments is data.
Leveraging visitor data
Research and data are two invaluable information assets without which businesses cannot strive for long. Each piece of information, such as visitor age, their location, time spent on a page, site/page engagement rate, etc, gathered through various approaches (including many marketing strategies), helps understand the target audience's psychology. When used correctly, data has the prowess to help businesses craft state-of-the-art products and services and deliver excellent customer experiences.
In fact, if you do not consider what your target audience needs or expects from your brand, you're sure to fall back and lose out on a lot of potential conversions. So, leverage research and data to your advantage.
Selim himself uses about 367 attributes at Trend Micro to understand the needs and demands of its new and current customers and regularly adds more attributes to the list to ensure he and his team do not miss out on even a single piece of visitor data. According to him, the more you know about the behavior of your prospects and customers, the better experiences you can create.
The problem statement – improving customer experiences by collecting, managing, and analyzing customer data is an extremely strenuous task when done manually.
Collecting massive amounts of data on a daily basis can be a highly daunting and intimidating task. No individual can spend hours everyday gathering and updating the same information in the systems, and still manage to enjoy their work, while ensuring that no mistakes are made. To explain this claim, let's consider a hypothetical character named Adam, who is responsible for managing a marketing firm's customer data.
Adam manually maps customer behaviors based on pre decided attributes, and daily updates the same set of information to ensure synchronicity. He finds new attributes that he can use to make specific changes to boost sales, retain existing customers, and even grow business. Adam also ensures that all his actions are geared towards making either the right decisions to increase sales or keep the line flat.
He works a 9-5 job. If anything happens during his off-hours, he checks the variability the next day and takes action, especially if there's a negative trend. Owing to his job's taxing nature, it's highly unlikely for Adam to continue his work properly, not allow human errors to creep in due to disinterest, and continuously build new strategies around how to increase business revenue, for long.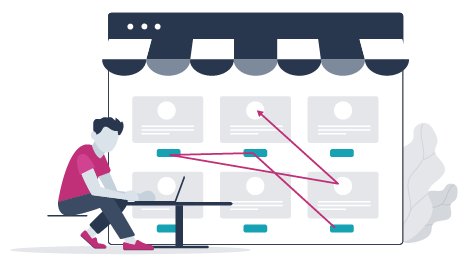 So, what's the solution? Use technologies like machine learning to your advantage.
Bringing machine learning into your experience optimization process
Machine learning (ML) is a subset of artificial intelligence (AI) that uses algorithms to provide systems with the ability to automatically learn and improve processes through experience. When fed with the right purpose, data, application rules, and boundaries, machine learning can effectively and efficiently deliver faster, more accurate results and achieve predefined end goals.
In comes Lily – a machine learning algorithm robot. Unlike Adam, she has the ability to work 24×7 and constantly learn as well. Lily operates on a predefined purpose, rules which she can modify or change as per her growing experience, and uses her built-up knowledge to achieve the set goal.
If Adam and Lily work in tandem, they can do wonders for their organization. While Lily has the ability to work 24×7 and constantly gather and update data, Adam can focus his energies on studying this data, find hiccups, and craft new and improved strategies to build a vast, loyal customer base. This in turn leads to happy customers with increased customer value, increased customer loyalty, and increased customer base.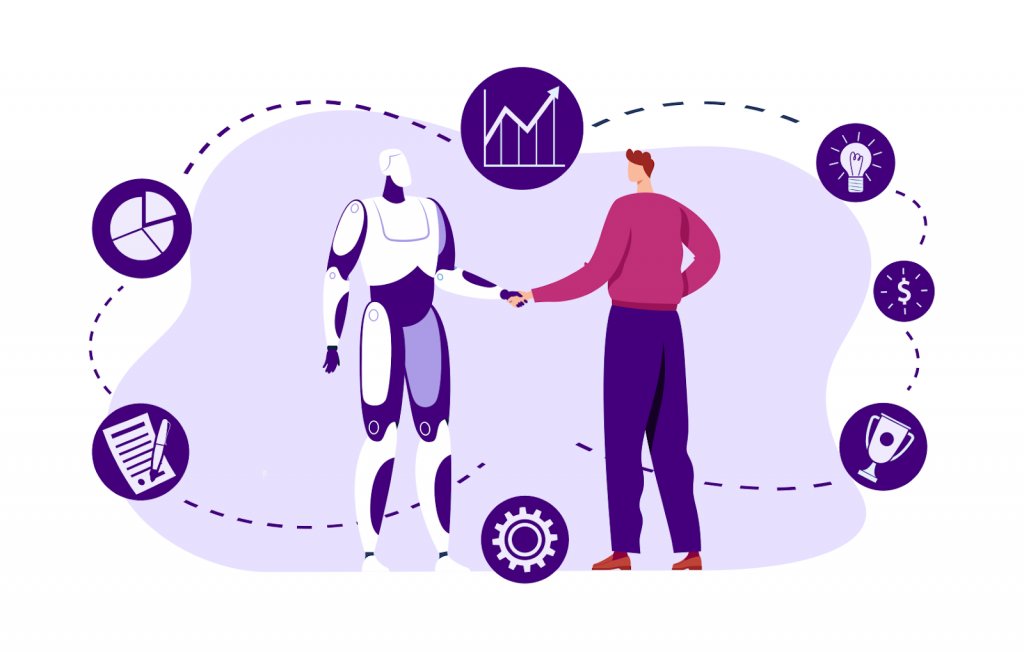 The solution lies in using a combination of experience optimization expertise and machine learning to deliver personalization in eCommerce
Explaining the above concept in terms of eCommerce, machine learning can be used for optimizing and personalizing shopping experiences based on individual customer's needs and enabling eCommerce businesses to benefit at large.
Mentioned below are some ways in which Lily or machine learning helps eCommerce businesses run smoothly. Lily does the below most efficiently:
creates offers, price points, and does the page positioning of goods and services
tries button colors, changes heading of the product offers
welcome customers
pops up coupon codes
shows or hides certain up-sell or cross-sell products based on distraction
feeds data back to the advertising machine learning engine
retargets customers and follows them
forms and shapes the offers based on their activities on third-party websites
receives all the data and reshapes the pages again
sends emails and push notifications
learns about a customer's habits
measures all aspects of customer behavior patterns and modifies the page using sets of rules
keeps all changes in the boundaries set by humans
senses the success with constant reporting from payment gateways, and knows the goal
checks results, learns, and adjusts herself
Improved buying behavior owing to the machine learning capabilities mentioned above and consistent human efforts on the strategic side of experience optimization can significantly help an organization add to customer happiness and satisfaction level.
Conclusion
In a time when customers demand real-time services and customised experiences, businesses cannot depend on human pace for all their marketing activities. They need to find new and better ways to convert hard work into smart work. Use technologies like artificial intelligence and machine learning that have the ability to help you become omnipresent, run 24×7, and deliver the exact shopping experiences that customers demand in today's day and age.
We hope the webinar enriches your understanding of the role of machine learning in experience optimization.
If this topic interests you, we'd encourage you to watch the entire session, and don't forget to register for VWO's upcoming webinars to learn from more such experts in the industry.