Lead Magnet: Your Digital Honeypot
If there was ever a fire starter in the complex, frazzled professional lives of omni-channel marketers, a mere mention of 'lead magnets' would serve as the most potent quasi-gasoline in the forest.
What is a Lead Magnet?
Put simply, lead magnets are digital honeypots that trade your personal information in lieu of a tease into potential benefits of a product/service. Ever barged into one of those "Build Hulk-es-que abs in 90 days" cheat sheet that asks for your email address before you can download it? That, dear readers, is a lead magnet.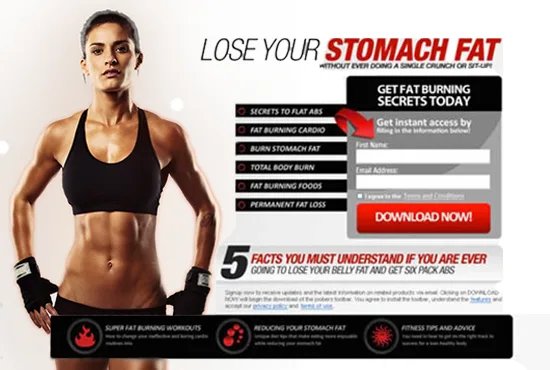 One of the typical characteristics of a lead magnet is that once you trade with your email, the authors will try to up-sell/cross-sell their wares via a nurturing sequence (the body transformers above, will ostensibly pitch workout videos, diet plans or a mix of two, with intense regularity, till you succumb and flash your credit card).
In our conversations with hundreds and thousands of marketers globally (VWO is an experimentation engine that powers 3400+ marketing teams to test and refine lead magnets day in and day out), there is no other conversation theme that draws extreme opinions in 2020 – some are of the firm belief that lead magnets are dead[1]. Most thought leaders, however, still sing pagans[2] upholding the many merits of a lead magnet.
Our take: lead magnets work. However, before contrarians hustle to rush us to the guillotine, allow us to stick our neck out and put forth a disclaimer: it depends! The following dependencies are critical for making your lead magnets hit escape velocity: there are countless articles on the interwebs that speak about compelling CTAs, a wildly resonating value proposition, etc. Though they all largely hold true, we hope the following philosophies serve as good fodder in pointing you towards an operational framework of thinking about lead magnets and not just muse around second-order tactics.
Drafting Lead Magnets That Sell Both Sizzle & Steak
For a lead magnet to serve as a true honeypot and maximize conversion rate, there are many factors that do the heavy lifting to convince visitors that you are the real deal. Following are a few time-tested truisms that separate 'dang!' magnets from the 'bleh!'
1. Alleviates Pain Or Induces Pleasure:
Make a note of all your purchase decisions in the last 6 months and you will deduce that they either alleviate your pain or induce pleasure. That bucket of Buffalo Wings, the Kraft Mac N Cheese Family Pack or the iPhone Pro: each consumption story would be laced with either one of the two emotions as the dominant psychological outcome.
If all purchases alleviate pain or induce happiness, your lead magnets should follow suit. What is the promised land towards which your free offering will lead to, eventually? Strong, perfect lead magnets are like crystal balls – they know the sources of your pain and misery. The strongest lead magnets, however, go a step beyond and offer you an escape route.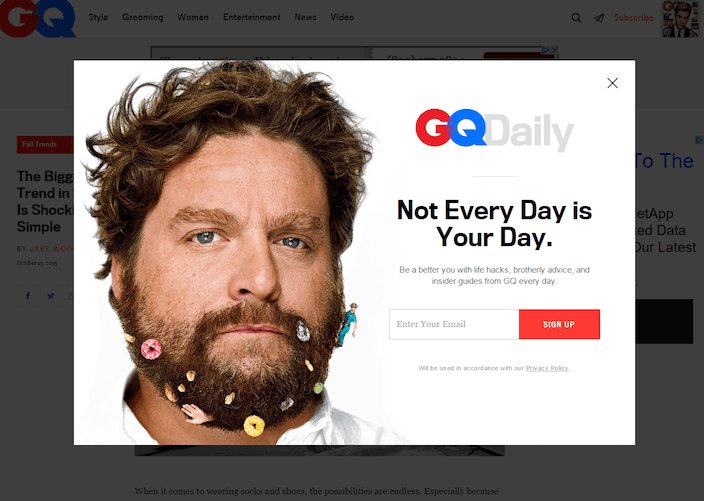 2. Has An 'Origin Story':
In Patrick Hanlon's Primal Branding, we learned that one of the strongest levers to lift a brand is having an 'Origin Story.' Origin Stories pull people towards a cause and convince them to rally to make it see the light of the day. Tesla does this well with its mission to produce expensive, high margin electric cars so that it can ultimately manufacture electric cars for the masses.
Like Tesla's origin story, your lead magnets should gravitate around a cause that is held dear by your tribe. Nailing an origin story has an underlying truism – the author should have felt a need for the story deeply, by being a recipient of the pain in the absence of the product (or service) being sold (see #1 above)
One of the strongest origin stories, in our opinion – Uber. When Travis Kalanick got stuck on a freeway on a snowy December night without a ride back home, Uber was born. The 'U' shaped picture frames overpowering Uber's design sensibilities is a reflection of its origin story – your private driver at your doorstep.
Ultimately, your lead magnets have an outcome to uphold – why should 'I' trust in your squeeze page? Have you suffered the pain with similar (if not more) intensity as I? If not, there is no familiarity bias[3] and I would skim by your page without feeling the urge to drop my email.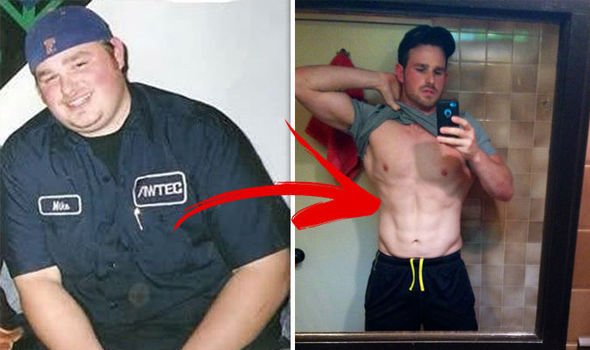 3. Reciprocity with value:
An omnipresent trait swimming across all great lead magnets – reciprocity with value. As one of Cialdini's seven tenets behind Influence, reciprocity is a lead magnet hack. Ever dawned on you why FMCG samples and coupons have never faced obsoletion – because of their reciprocity working overtime in their favor. When you hoard upon giveaways, you are inclined to pay for them, the next time you chance upon them. Humans don't like debt, financial or moral.
Just swapping free information for an email doesn't cut it anymore (maybe it does but forget about monetizing from the list that signs up – they got suckered in, by clickbait) – the keyword is 'value.'
Brian Dean of Backlinko fame has mastered the art of creating business models around value-ladders. Some of his blockbuster long form lead magnets[4] have 11000 shares going for them and for good reason – the value is irresistible. Countless SEO professionals got into the game because of his in-depth tutorials. Industry titans swoon by his authority and subject matter expertise in SEO. For such information to be given away freely, an email address is a petty trade-off, in our opinion.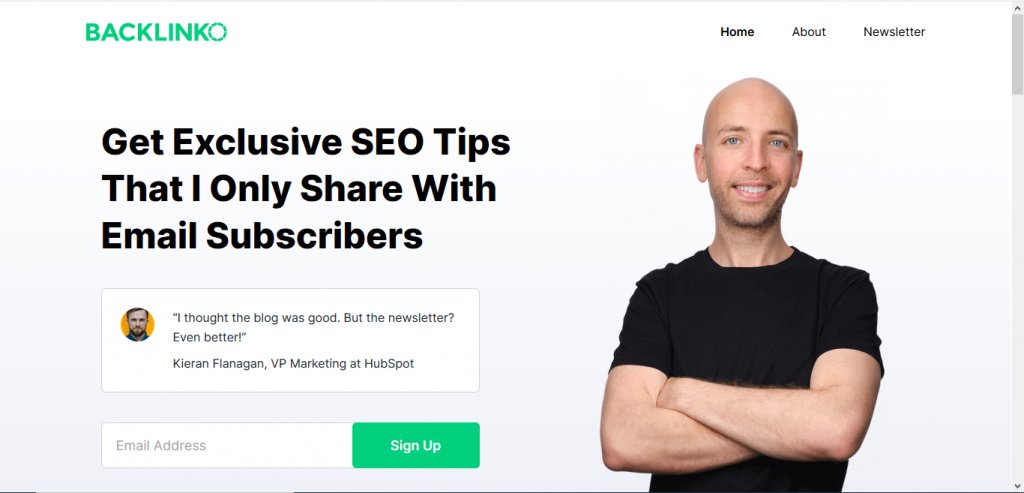 The complex nature of lead magnets can't be deciphered in its entirety via one blog post. We write around lead magnets with recurring frequency. Subscribe to our content by signing up with your email address in the pop up, down bottom right (hey, lead magnets are everywhere!).
We, at VWO, are in constant conversations with our customers who use us to test if their lead magnets are working for them. Feel free to give us a spin and see if your lead magnets are hitting the right spots. Following are some ways in which various teams test their lead magnets with VWO:
Messaging (Marketing teams test multiple messaging variants in their lead magnets to see what sticks)
Design Principles (UX teams test their lead magnet design blocks and gauge if long form works better than short form, if persuasion elements are inline with the messaging etc.)
So, have your lead magnets worked for you? What did you do differently? Write to me at bhavya.sahni@vwo.com with your stories- I always love a good one 😉