Win More Conversions from Impulse Buyers | 4 Ways for eCommerce Enterprises
Shivangi
With a love for exploring the newest cafes in town, Shivangi is a tarot dilettante and an authority on wine among friends. She works as a copywriter at VWO.
In-store is a clear winner compared to online when it comes to impulse buying, as established by a 2016 Creditcard.com survey. Does that mean that there is a dead end to encashing impulse buys online?  No.
Recent tests conducted at User Interface Engineering show that impulse purchases represent almost 40% of all the money spent on e-commerce sites. For eCommerce enterprises, it is rather the right time to innovate and evolve to ramp up sales from impulse buying. The first step, however, is to understand the user who is to be targeted for impulse buying.
Whether you are an established eCommerce enterprise or an aspiring one, the following practices can help you convert more impulse buyers:
Leverage Social Commerce
Social media promises a positive outlook for e-commerce enterprises when it comes to impulse buying. Major social media platforms such as Instagram have rolled out nifty new buttons that let users buy what they like, as soon as they see it online.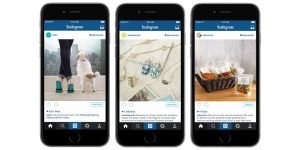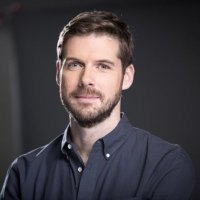 James Quarles, Instagram's global head of business and brand development, analogizes an eCommerce website to something of a digital store window, a place to potentially win a sale when customers are in "discovery phase of finding something and not probably even deliberately looking for it." Therefore, social commerce is, in a way, the answer to instantly gratify the consumer as soon as he realizes the want to buy something, regardless of the buying phase.
Pinterest launched buyable pins for the iOS and Android devices. Major retailers such as Macy's and Nordstorm are early adopters of this move.
eMarketer, in its talks with Michael Yamartino (head of eCommerce, Pinterest) found out that since buyable pins are a mobile product, people might just make impulse purchases while browsing social sites on mobile.
Another interesting aspect of social media driving sales has been highlighted by Yotpo. According to its study, reviews as a social proof lead to higher conversion rates on Facebook, Twitter, and LinkedIn. Such reviews and recommendations are likely to push suggestive impulse.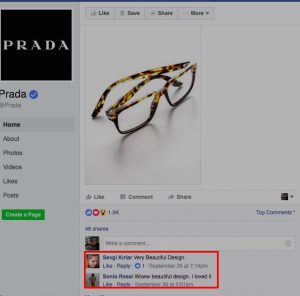 In context to the impact of user-generated content on impulse purchases, Instagram has played a major role. Nordstorm is again one brand that has taken to Instagram for leveraging its impact on sales.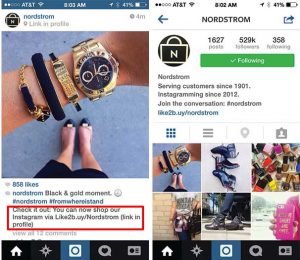 Cognize Human Psychology
The Wall Street Journal lists reasons shared by professor Kit Yarrow at Golden Gate University, about who makes impulse buys:
People who are emotionally tapped-out because of family or work demands.

Inexperienced shoppers who tend to be swayed more by the stimulation overload they experience when they're shopping. This makes them vulnerable to sales messaging and special offers.

People who are unable to express their anger. They typically have high standards of niceness, or they're simply overlooked by others. Impulse purchasing is often fueled by the anger that needs an outlet and the craving for relief.
All three reasons listed above reflect human psychology, and this is where the opportunity for eCommerce enterprises lies. The rule of persuasion is one such psychological trait that can be leveraged.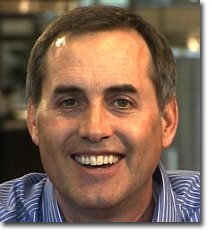 To validate the rule of persuasion and increasing 'clicks', Dr. B J Fogg, psychologist at the Stanford Persuasive Technology Lab says that three things must be present: motivation, ability and an effective trigger.
Fear of missing out or the scarcity principle establishes the motivation for purchase. Creating scarcity is one tactic that eCommerce enterprises have been using to their advantage to improve as well as quicken purchases. A post on Marketing Profs lists four ways that the scarcity principle can be used to push impulse purchases. Take a look at the following points talked about in their post:
Create "open" and "closed" periods for ongoing offers.

C

reate limited production runs.

Provide benefits to early adopters.

Don't record webinars (this point is for SaaS).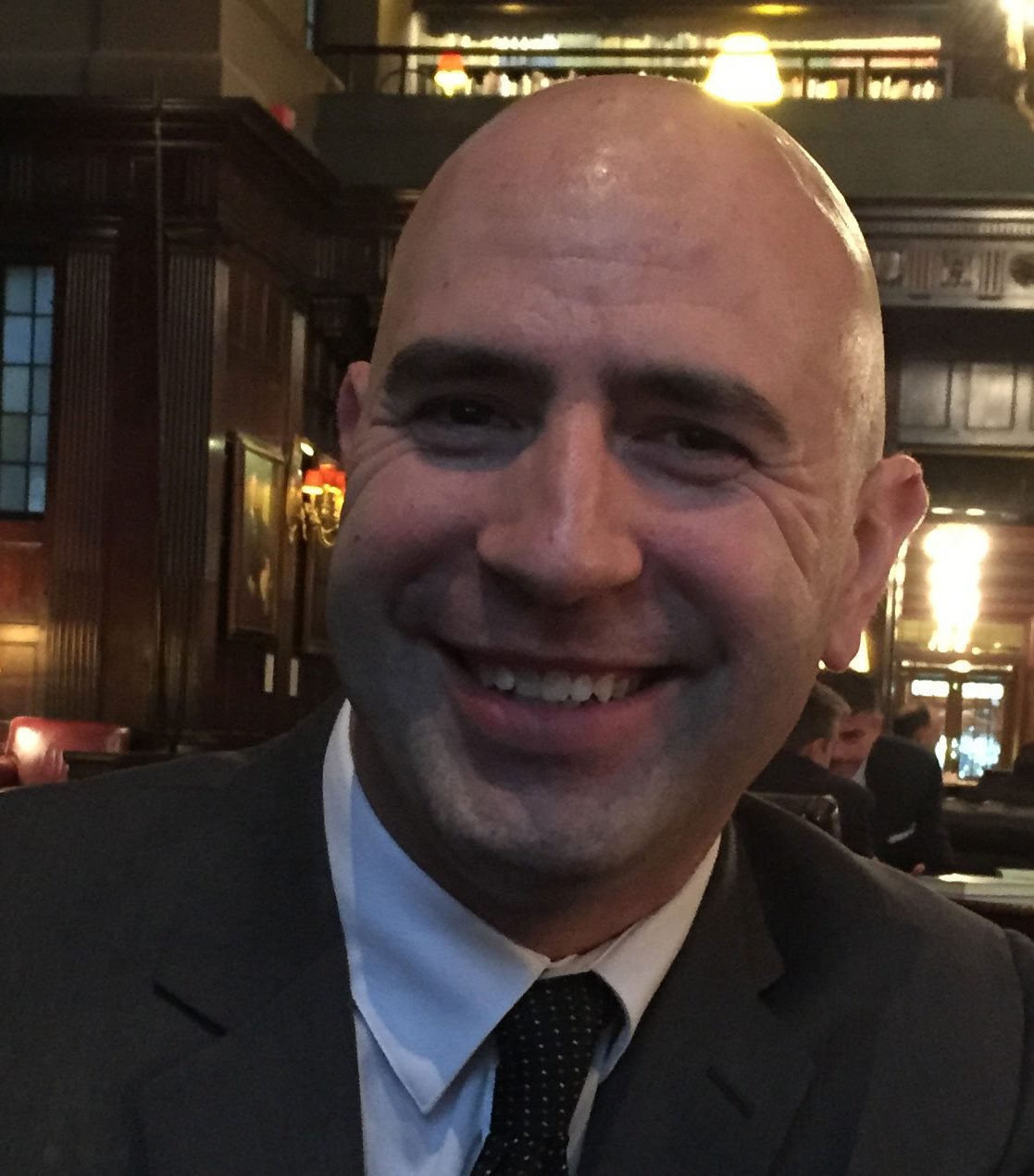 Thom O'Leary, President, Fixer Group Consulting says, "Use countdown timers (on site or in emails) for increasing impulse buys.  Timing is everything, and no one wants to miss an opportunity. Customers have an easier time making a quick decision when they see time ticking away.  As email services and technology improve, it's simple to add dynamic countdown timers to emails and on-site content, increasing urgency and making the decision to buy on impulse rather than making a well-considered decision."
Seasonal sales, a technique that Ann Taylor and a number of other eCommerce players use, also create a sense of urgency in customers.  Promotional schemes such as 'Thanksgiving Sale' fetch more sales from impulse seasonal shopping.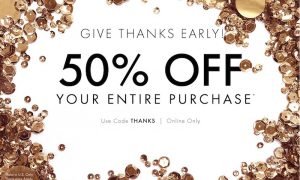 You can also apply the persuasion principle by providing users with free shipping when they have made just enough purchases online to win it. Coupling this with product recommendations can help them buy a little over and above the free shipping threshold.
Explore Newer, Smarter Technology
If you are thinking about going mobile, and there is every reason that you must, it would be reassuring to know that mobile commerce is a major contributor to impulse shopping. Consumers are spending more of their time browsing apps on phones. The on-the-go use that mobile phones offer make it one of the most obvious technologies to engage users:
Push Notifications
Not all your consumers would be aware about the discount running on your website. And, even if they do, they might not remember. Sending them a push notification can provide the nudge that they need. The eBay app sends out push notifications to its users, informing  them about the start or end of any auction. That is how eBay combines technology with the persuasion principle to get more people to buy without much preparation.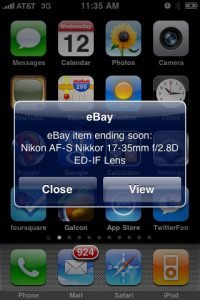 Internet of Things
Adding to the scope of conversions from impulse buys is the emergence of Internet of Things (IoT). The Amazon dash button has taken IoT to a higher level. This button allows its users to order from Amazon whenever the inventory/items need to be restocked, without signing in.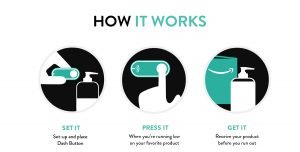 Focus on Ease of Use and  Online Experiences
We have discussed how mobile commerce is tapping into the impulse of consumers. If you combine the ease of use of mobile technology with trustworthy payment solutions, you can delight your customers with frictionless online shopping experiences. Mobile technology optimization can further increase conversions for your business, as it did for Your Tea. They used VWO's IDEACT services for a full redesign of the product pages. Structured Conversion Optimization got YourTea a 28% boost in revenue.
For the sake of simplicity though, let's split ease of navigation and online experiences into two points.
Website navigation, should also be designed with 'ease of use' in mind. For a quick read, check these 22 Principles Of Good Website Navigation and Usability.
Although designing is the first step, how do you know that this design in fact is effective? This is when A/B testing comes into play. Set up two different variations of a navigation menu to find out which one scores better. You can also read this VWO post about 8 Ways to Refine eCommerce Site Search and Navigation for quick product finds. For making it easy for users to find products on discounts, eCommerce enterprises can also use approaches such as allocating sections such as 'Deals on Discount' or 'New in Store' to their home page.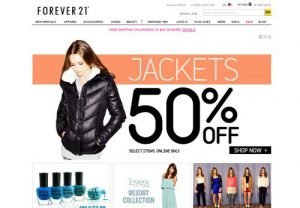 Conclusion
With an increase in touchpoints, the opportunities for converting impulse buys from online shoppers are growing each day. What eCommerce enterprises can do best is to leverage on each opportunity area that we have listed in this post, and innovate.
Have anything else to add? Drop in a line in the comments section.