Boost Your Website's Performance: Best Practices in Optimization, Personalization, and Testing
Imagine a company that crafts and sells the world's finest sneakers with the best available material. But the sneakers are available on a subdomain website that loads slowly. Moreover, there are ten steps involved in creating an account on it, and when you finally log in and select your pair of shoes, the add-to-cart button is not easily accessible as it sits hidden at the bottom of the page. Would you buy from this brand?
Such a business will not flourish because as a customer, you need to buy into the experience before you pay for the product. In this digitally dominant world of business, you will judge the product based on the website's experience and leave instantly if it is not up to the mark.
The foundation of a high-performing website with the finest experience is based on three pillars: Optimization, Personalization, and Testing. Most of us understand these terms in theory, but their impact on the website depends on the correct execution.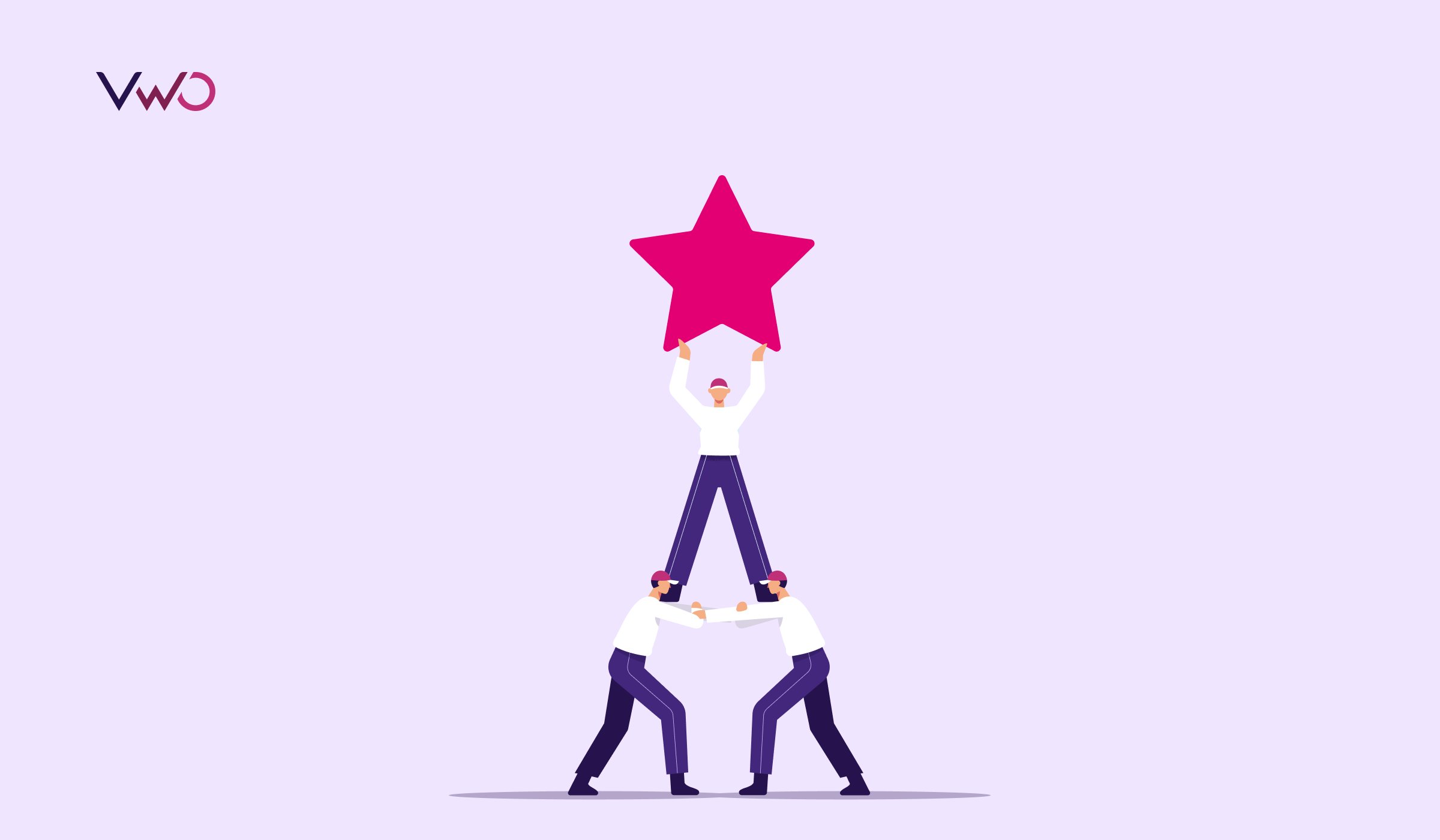 Although optimization, personalization, and testing techniques should align with your business objectives, here are common best practices that can be utilized as a reference regardless of industry or business size.
Best practices in website optimization
Website optimization is about improving the performance of the website in terms of speed, traffic, and design using various strategies and tools. It involves reviewing, experimenting, and optimizing areas like SEO, copywriting, UI, analytics, CRO, and web development. Let's explore some of the best practices:
Reducing website loading time
A fast-loading website creates a smooth user experience, which leads to a higher conversion rate and higher ranking on the SERPs. You should aim for 2 seconds of load time; the reason being the threshold set by Google for dynamic websites like an eCommerce store.
Although using cache plugins and minifying HTML and CSS is common, you can speed up the website with advanced measures. Following are some suggestions in this direction:
Work on reducing redirects for the landing page
Upgrade the hosting to reduce server response time
Remove rendered-blocking JavaScript
Enable G-zip compression
Studying visitor experience with heatmaps and session recording
Everybody with a website uses some analytics tool to understand user interaction. But, to create a strong position in this cut-throat competition, it's crucial to use advanced tools like dynamic heatmaps and session recordings.
A basic analytics tool will point out a high bounce rate or low duration on a particular page. But, a heatmap and session recording will tell you at what point on the webpage users are leaving and how the website elements are performing on the heatmap. They will give precise information on the visitor's experience with different elements, content, and media on the website. These advanced tools answer what to optimize.
Making it user and intent-friendly
The practice to create a landing page stuffed with keywords is obsolete. The user intent has taken center stage, and targeting the motive behind the search will ensure success in contemporary times. One of the simplest ways to understand the intent is to analyze the top 10 SERPs for a particular keyword as search engines have evolved to understand intent and rank pages.
For example, if we search for second-hand cars on Google, we get SERPs with "used cars" in the title, and the content of the pages intends for transactions rather than sharing knowledge.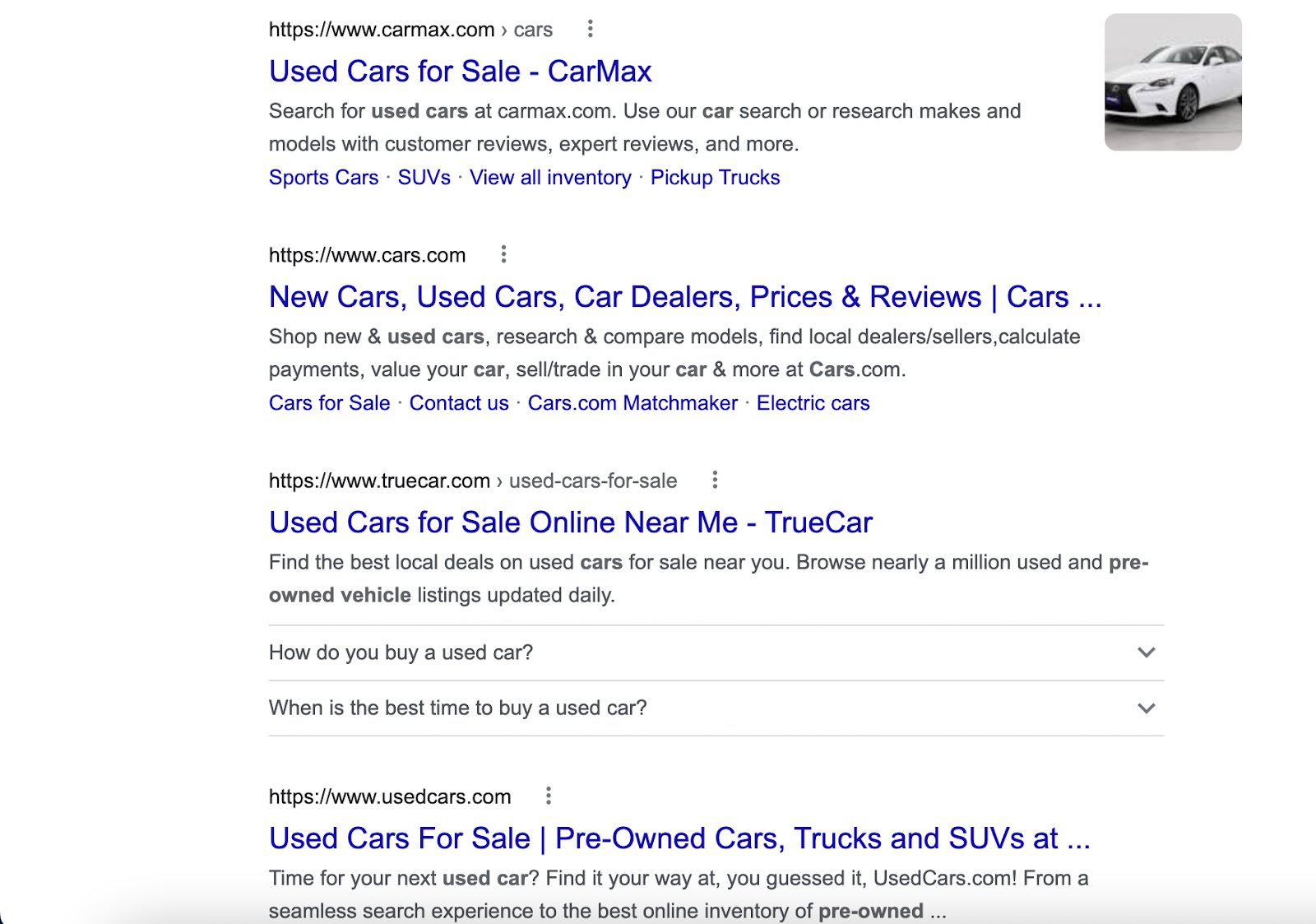 Thus, before creating content to target any keyword, a simple analysis of SERP can help understand the intent. Also, including modern features like text-to-speech, and voice search will keep you ahead of the curve.
Focusing on conversion rate optimization (CRO)
A website owner in these modern times must run CRO campaigns that intend to analyze and optimize each stage of a conversion funnel. CRO helps in making data-driven decisions when optimizing content, web design, and elements such as calls-to-action (CTAs). The focus of CRO should be to optimize the complete user journey rather than just the landing page or the website. On top of it, the future is all about customer data platforms (CDP), and it's something to explore to scale up the website optimization process.
Regularly SEO auditing your website
High-growth brands audit their websites at regular time intervals. Visitor behavior is dynamic and changes quickly with time; regular SEO audits help keep your website up to the mark. Here are some tips to do an SEO audit:
Check for indexing issues, mobile friendliness, and core web vitals on the website's search console.
Look for duplicate versions of your website.
Analyze keyword queries on the search console or any SEO tool such as Semrush and Ahrefs. Check low CTR/impressions ratio and low rankings.
With tools like Semrush, analyze and remove broken and low domain authority internal and external links.
Analyze your site's speed on different devices. You can use Google's Pagespeed Insights to get suggestions to improve speed and core web vitals.
Example of website optimization
Yelp, a crowd-sourced business review platform, saw a decrease in page speed due to an increase in the number of steps in the ad purchase flow. The development team at Yelp did some initial optimization and found that an increase in page speed lifts the conversion rate by 12%.
Thus, the team started with tools like ChromeDev to find frontend development issues and Google Lighthouse to get suggestions on the speed. After a series of front-end and server-side optimization, the browser rendering of the content improved by 45%. The whole optimization effort led to a 15% improvement in conversion rate.
It just shows how website optimization improves the user experience and positively impacts the conversion rate.
Best practices in website personalization
Website personalization tailors visitors' experiences based on preferences and past interactions. Here are some practices to ace website personalization.
Collecting data on user behavior and creating groups based on similar characteristics
Collecting data on the visitor journey is essential for creating a successful website personalization campaign. It allows you to understand how visitors perceive your website and what factors influence their decision to convert. The data should yield insights into conversion factors such as offers, product quality, or customer support. The insights can be used to create a hypothesis and visitor segments that guide the creation of a personalized journey.
For example, consider an eLearning platform that gathered customer information using a customer data platform (CDP). The data showed that some current learners visited a newly launched course, browsed the offers section at the checkout page, and left the platform. These learners can be grouped as discount seekers, to be targeted laterwards with a tailored campaign that informs them of discounts for the new course.
Gathering and using customer feedback to improve personalization
Collecting customer feedback can provide valuable insights for your next website personalization campaign. While behavioral analysis can reveal user behavior, direct communication with customers can give a more precise understanding of their needs and preferences. Surveys, email campaigns, and chatbots are all effective ways to gather customer feedback.
One of the good practices is to deploy surveys based on specific trigger conditions, such as an exit survey to understand what users expected at different stages of the journey. Here is one example, a survey gets triggered when a user intends to close the tab.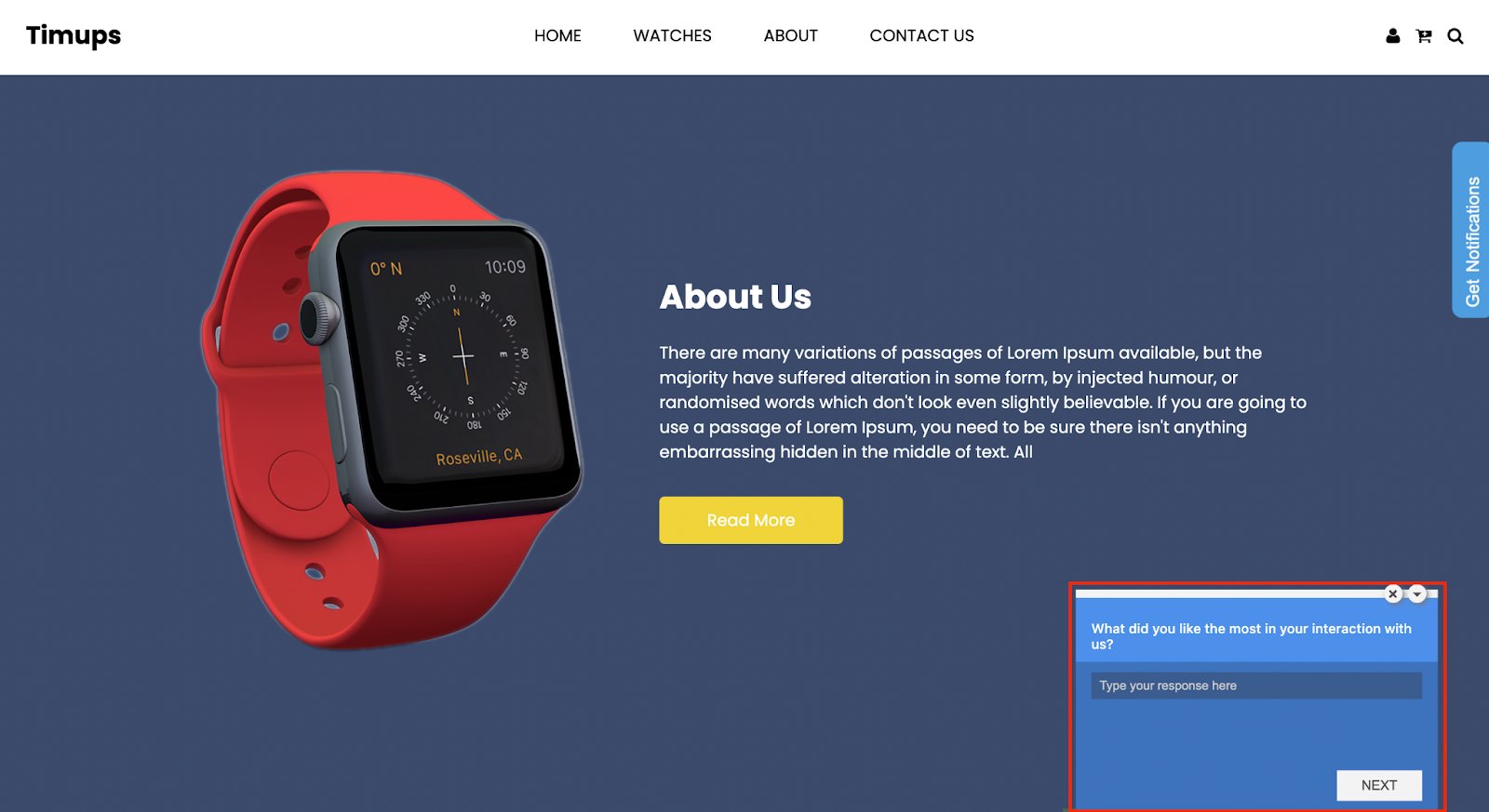 The feedback from the user helps in formulating a hypothesis for the next personalization campaign. Also, you can segment users based on their responses and target them laterwards.

Experimenting with different versions of personalized experiences
Combining experimentation with website personalization is like pairing milk and chocolate; they complement each other well. Experimentation can boost the performance of website personalization.
For example, you have a personalized floating widget on your eCommerce store that recommends new deals on products that are frequently bought by a customer. A/B testing the widget's headline, image placement, and color of CTA can further improve the conversion rate.
Understanding the significance of personalization metrics
Tracking the right personalization metrics is a challenge for many firms. A key metric is like a signal that tells whether personalization campaigns are giving a fruitful output or not. So, it's important to study the significance of each key metric before delving into website personalization.
For instance, consider a firm that provides an on-page SEO analysis tool. They have now introduced a technical SEO checker with a $5 increase in the subscription fee. The company initiated the rollout with a targeted campaign aimed at its loyal customer base, detailing the new feature.
In this scenario, measuring metrics such as Average Revenue per User (ARPU) is vital to assess the campaign's effectiveness. A rise in ARPU indicates that the personalization campaign aligned with the customer's needs and preferences.
Complying with the regulations
Ensuring data privacy and cybersecurity is a top priority in today's dynamic digital environment. Personalization requires access to customer data, and there are regulations in place to protect this information. It is crucial to secure customer data for website personalization, not only for ethical reasons but also to comply with laws. When selecting a third-party tool for personalization, make sure it meets the standards and regulations set forth by organizations like GDPR, CCPA, HIPAA, and PCI DSS.
Example of website personalization
VWO is a trusted platform around the globe for experimentation. Here is how the landing page looks: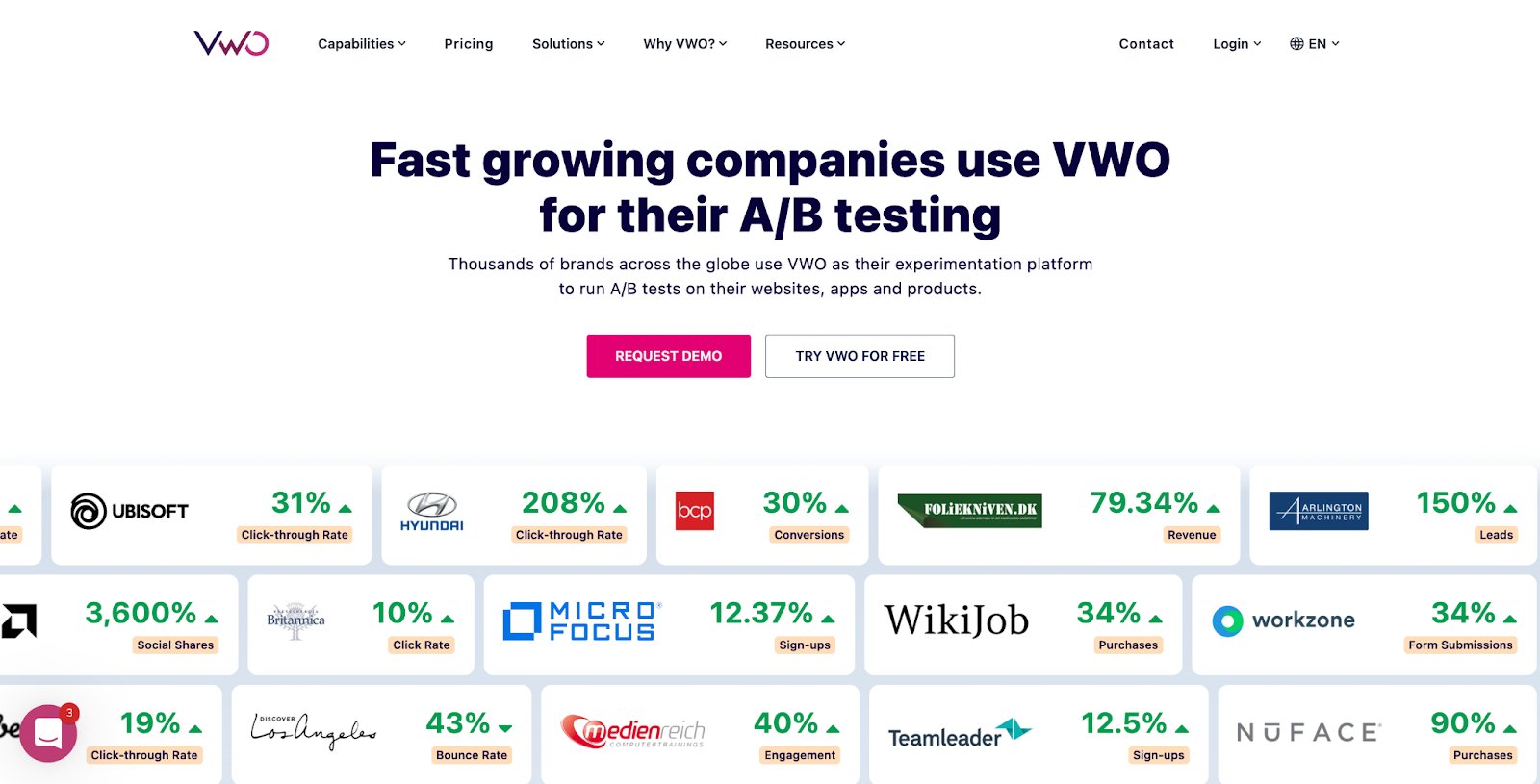 Prospects from various industries visit the homepage of VWO. These prospects can be segmented based on their industry, and a tailored experience can be created. Suppose, we personalized the homepage for an eCommerce lead with VWO Personalize. Here is how it will look: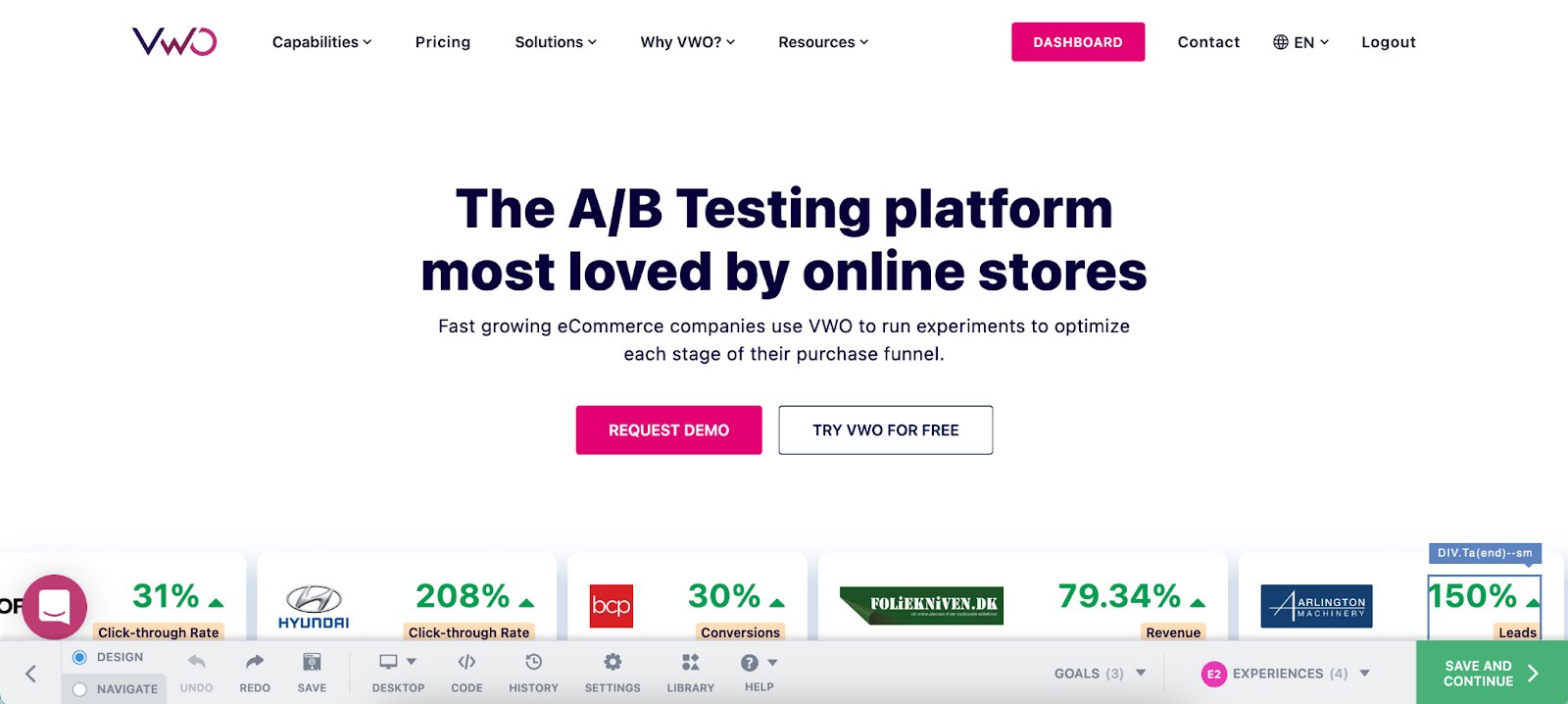 Notice the personalized headline. Likewise, the headline will change for a SaaS, Edtech, or any other prospect. Personalization enhances brand positioning with such tailored communication.
Best practices in website testing
Website testing is the process of comparing two or more versions of the webpage to find out a better-performing variation in terms of conversion rate, engagement, or any other metric. A/B testing, Split URL testing, and Multi-variate testing are widely adopted methods of website testing. Here are some of the best practices for website testing:
Testing based on data-backed hypotheses
Website testing should not be an output of a hunch but a data-backed hypothesis. Before testing, you should do an extensive analysis of visitor behavior with real-time analytics tools.
The analysis helps understand the leaks in the sales funnel, baseline conversion, and information on the non-converting user segment. The dataset then leads to a hypothesis, which guides the testing campaign.
Create an experimentation roadmap
You just don't show up at work and start experimentation. It should be a planned, ongoing activity that is part of your organization's culture. After an extensive study of visitor experiences, and hypothesis creation, it's good to prioritize test ideas based on easiness, impact, and confidence in getting a result. Your roadmap should be available to all stakeholders within the organization for accountability and cross-team collaboration of ideas.
Don't make changes to a running test
It is not recommended to make changes to a running A/B or split URL test, as doing so can skew the results and make them less accurate. It is best to let the test run its full course and, if the results are not satisfactory, start a new test with the desired changes.
Create mutually exclusive groups while running multiple tests
When running multiple tests on a homepage for visitors, it is important to ensure that the tests do not overlap or conflict with one another. For example, if one A/B test is offering a discount on a specific product, and another test is offering a flat discount on all products, a visitor becoming part of both tests could get confused. To ensure the accuracy of the tests and avoid confusion, it is crucial to create mutually exclusive groups so that a visitor is exposed to only one test at a time.
Document learnings from the experiment
If you are new to experimentation, the whole process of experimentation is itself a learning experience. You must document the process, along with the results. It helps a lot for future experimentation campaigns, especially if the team working on it changes. The notes on mistakes, learnings, and secondary KPIs that showed changes, can set the tone and hypothesis for future experimentation campaigns.
Example of website testing
Contorion, a B2B online marketplace utilized VWO for A/B and Split URL testing. Contorion ran an A/B test to determine the effectiveness of a site-wide banner for promotion, which helped them increase the conversion rate during promotional periods by 5%. Similarly, they ran a Split URL test to compare the new design of the product page with the old one. The variation performed better, with a 2.4% increase in the add-to-cart click rate.
Conclusion
Optimizing your website, personalizing its content, and testing its performance requires effort and investment. However, the results are worth it as they create a positive impression on your customers.
Improving the speed and relevance of your website content and conducting an SEO audit enhances the user experience. It's like regular maintenance for a car to ensure a smooth ride.
By testing and personalizing your website, you can bridge the gap between your perception of the digital property and customers' expectations of it. But many times, website owners hesitate due to sudden monetary demands to carry out experimentation. Investment in an experimentation tool or development team means spending money even before understanding its nuances. But not anymore.
VWO allows you to create data back hypothesis, run tests like A/B, split URL, and multivariate test, and personalize website experience for user segments. Features like Visual Editor mean less time spent conversing with the development team and more time for optimization. What's amazing is that you don't have to spend a single penny on starting experimenting.
VWO offers an all-inclusive free trial of all its capabilities so that you can gather data, test, and personalize. If testing is what you want to start with, VWO has a free starter pack on web testing for 50k monthly traffic. Check out the details of VWO's plans and pricing.