A/B Testing Ideas To Turn Your E-commerce Store Into A Conversion Magnet

Is your e-commerce website experiencing high traffic but low checkouts? Is your cart abandonment rate at an all-time high? Are you losing prospective customers because something on your website is putting them off and you are not sure how to make visitors leave the site only after finishing a purchase?

This blog will help you unlock the true potential of your online store. Keep reading to learn a few ideas while you are A/B testing for e-commerce to turn your store into a CONVERSION magnet. But don't take our word for it. A/B test them to see what works for your e-commerce store.
Have A Prominent CTA
Your Call-To-Action (CTA) button should stand out as soon as a visitor lands on your website. This is where the real action takes place – whether or not visitors finish their purchases and convert, if they fill out the sign-up form or not, and more such actions that have a direct bearing on your conversion rate. A/B test different copies, placement & sizes for your CTA till you find the winning variation. Some key characteristics of a magnetic CTA:

Be Creatively Persuasive: CTA text should be persuasive and creative at the same time and should encourage visitors to act-in-the-moment.
Make it Unmissable: If your CTA is too small to be noticed or placed in the wrong spot and visitors have to look for it, they are most likely going to leave your page without converting.
Add An Omnipresent Search Bar
Support your website navigation with an omnipresent search bar. Build an omnipresent search bar keeping in mind two metrics: Precision and Recall.
Precision is the percentage of retrieved search results that are relevant.
Recall is the percentage of all relevant results that the search system actually retrieves.
Imagine that on your website, you have 1000 products, of which 300 are mobile phones. When visitors search for mobile phones, they get 500 results. Of those 500 search results, only 100 of them are mobile phones; the remaining 400 are not relevant to the search. That means the precision is 100/500 or 20%. The recall would be 100/300 or roughly 33%, as the search engine only found 100 of the 300 mobile phones available on the site, which means that 200 mobile phones didn't show up on your search-results page at all. A perfect search engine would give only 300 results, corresponding to the 300 mobile phones available on the site, so it would have 100% precision and recall.
Building an omnipresent search bar keeping in mind precision and recall:

It will improve your website's search performance and UX.
It allows visitors to quickly locate a product category or something specific without having to scroll through endless product pages to find what they are looking for.
It enables visitors to narrow their options and supports their ability to return to an item previously located.
If you do not have an omnipresent search bar, you may try A/B testing it against your existing design.
Ease Your Site Navigability
Good navigation reduces a visitor's cognitive load. If your website navigation is stressing the visitor, it is time to rethink its functionality and make navigational paths shorter and simpler. The higher the mental load on the visitor, the higher the chances of them bouncing off your website. Each click should direct visitors to the desired page.

Here are some ideas that can help you up your navigation game:
Match visitor expectations by placing your navigation bar in standard places like horizontal navigation on the top and vertical down the left to make your website easier to use.
Too many navigation options can confuse visitors and lead them off your website. If your page has too many links, A/B test each one of them to determine which one is distracting your visitors most.
Enlisted items should be the most relevant ones. With fewer items, visitors are more likely to spot important items. Each item removed means added importance to the remaining ones.
Keep It Visually Neat
Because everything seems so essential, e-commerce entrepreneurs find it very challenging to simplify their website. As e-commerce stores, you do not have the liberty to go imageless with your website. Customers like to see every detail in high-definition before they buy.

But it is time to be brave and make cuts to the website. Get rid of every element that is a distraction:
Home page and landing page
Add plenty of white space and high definition images, feature product videos instead of images or test out different layouts. De-clutter your pages using clickmaps to analyze dead clicks and identify distractions. The less cluttered your home page and landing page, the more likely that visitors easily find what they are looking for.

Your product page should address your potential buyer's concerns and hesitations without getting cluttered:
Provide all necessary context: Based on the products you sell, find creative ways to provide all necessary context so prospective buyers do not get overwhelmed with an unorganized copy while looking for answers to their queries. Provide clear copies, size charts, color options, and visual guides and instructions if a product needs assembly.
Customer reviews are critical: Add customer reviews for every product possible. Do not omit negative reviews as they add credibility to your store.
Keep your copy simple: Do not confuse prospective buyers with descriptions that are decorated with over-complicated language. Keep it simple and fun to read.
Create urgency: Your product page should create a need among prospective buyers to purchase your products. A 'soon going out of stock' pop-up, keeping a countdown like '3 more left' or highlighting exclusive product discounts can be some ways to nudge a prospective buyer to purchase immediately.
Zalora, the fastest growing online fashion retailer in Asia, optimized its product page and increased conversion by 12.3%.
Ease Your Checkout Process
Many prospective buyers to convert into buyers, make sure they do not get thrown off by a complicated checkout process. A well-designed checkout allows shoppers to complete their purchase quickly and conveniently, while a poor user-experience can cause friction and cart abandonment.

Here are some ideas that may help you optimize your checkout process:
Add multiple payment options (and test each payment option)
Introduce single page checkout (and reduce the freedom and excuse to delay purchase)
Highlight shipping and return offers (create a sense of urgency through them)
Add a progress bar to your checkout (let your customers know where they are in the process and how much longer it will take to complete their purchase)
Allow guest checkout
Reduce form fields
Add "similar products" recommendations
Test Rotating Carousels On The Website Home Page
Automatic rotating carousels are often thought of as an easy solution to provide better navigation to all the important content on the site. Before implementing these, A/B test your ideas because they may have worked for other websites, but the story can be entirely different for your website.

There can be two parts to A/B testing the addition of rotating carousels:
First, A/B test to see how your visitors are reacting to the carousel addition.
Once the result comes in (and if it is positive), A/B test the format of your carousel.
There are different types of carousels that you can test to be used on your website like automatic sliders, visitor controlled slider, horizontal carousels, vertical carousels, carousels with images, carousels with videos, etc.
Add Social Proof
Social proof such as recommendations and reviews comes from experts of the particular fields, from celebrities and customers themselves. There is a strong correlation between the number of online reviews an e-commerce website has and its sales.
Express Watches, an authorized Seiko watch dealer that ships to over 23 countries, witnessed a 58.29% increase in sales by adding a customer review widget to their website.
Click here to know about more ways to use social proof for higher conversions.
Inform Prospective Buyers About Abandoned Carts
According to research, 67% of online shopping carts are abandoned right before a user completes their purchase. Prospective buyers add products to their cart and forget about them.

To prevent the loss of customers through abandoned carts, you can set up cart abandonment notifications on your website. While some prospects may go ahead and delete the items they don't intend to buy, such notifications can act as reminders for items that people would have added and perhaps forgotten about.

By nurturing prospective buyers with more information and creating an urgency that nudges them to take action, the chances of them converting to customers increases. Yo! Free Samples, an online store giving out free samples and coupons, nailed 99% revisit to their website using push notifications.
Highlight Your Offers And Discounts
E-commerce businesses often roll out multiple offers in the form of discount coupons, website-wide flat discounts, loyalty points, free gifts, exchange offer and so on. If visitors are not aware of them, the offers will not produce the desired result.

Showpo, an online pure play women's fashion company, highlighted certain offers on its product page and increased its conversions by 6.09%.
Put Up Noticeable Trust Signals
Trust signals are qualities of your website that inspires trust in the minds of your visitors. They usually take the form of badges, certificates, money back guarantee, 100% satisfaction or testimonials. As business owners, you have to give visitors reasons to trust you. The best way to do this is to provide your shoppers with hard evidence that you are a trustworthy website to buy from.

For example, if you want prospective buyers to make payments on your website, popular payment trust seals that you can add are McAfee, TrustArc, and Verisign to reassure them that their personal data is safe with you. You may also add industry (specific) association logos and certificates to establish the credibility of your website.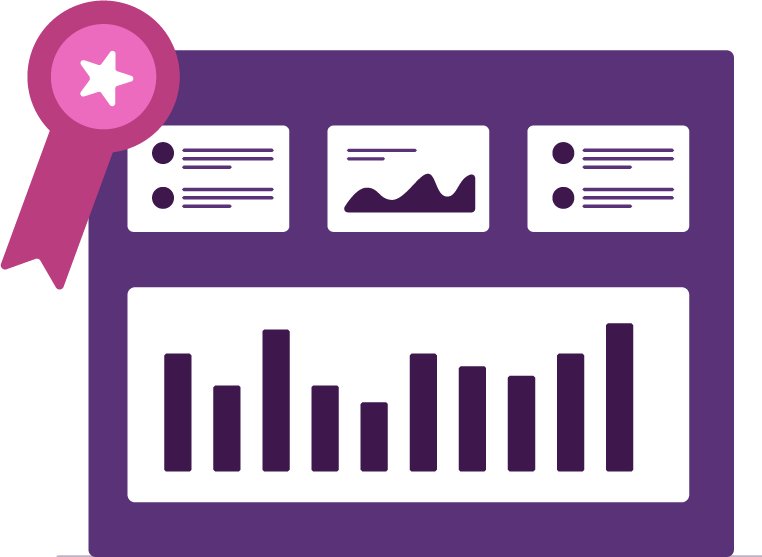 Parting Words
The list of A/B testing for e-commerce ideas enumerated above is in no way exhaustive. You can either draw inspiration from these or come up with your own testing ideas to improve your store's conversion rate. However, the bottom-line to optimizing your e-commerce website seems to be the same for all the pages: they should be straightforward, relevant and informative.
All you need to know is how to combine and balance functionality, usability, security, and design. Adopt a continuous testing approach until you turn your e-commerce store into a conversion magnet. Following a structured CRO process will enable you to pinpoint exact problem areas and allow you to use learning from each test to improve your subsequent tests. If you are unsure about how to start, here is an 8-week DIY Guide to help you kickstart your CRO program.