Why Are Businesses Not Satisfied With Their Conversion Rates, And What Can They Do About It?
You're spending time, energy, and money on content, paid media, and advertising to build awareness, grow consideration, and you have a steady stream of traffic to your website. But you're not converting enough into customers, and you don't really understand why. Guess what? You're in the same boat as a lot of marketers and business owners. However, you may not know which design, copy, or other elements you need to change to increase the conversion rate. This is where Conversion Rate Optimization (CRO) comes in.
Conversion Rate Optimization is a long-term process that helps you analyze what's not working, understand how you can fix it, and optimize your website to boost its conversion rate. And it has become a booming industry as companies seek to test, learn, and improve conversion rates.
The key challenges to implementing CRO
In addition to the challenge of "lack of resources" for CRO, it is still viewed as an "optional" or "additional" marketing effort, but not a "necessary" one. Some marketers still believe that some quick fixes can do the magic. But in doing so, they underestimate the power of CRO to improve revenue and profitability—all that investment to get the person to your website, small increases in conversion rates have huge impacts on ROI.
Let's have a quick look at the major problems with CRO:
Lack of technical knowledge
Limited industry experience
Lack of resources and a defined process
No quality assurance
Lack of technical knowledge
About 58% of CRO professionals have been in the field for 2 years or fewer.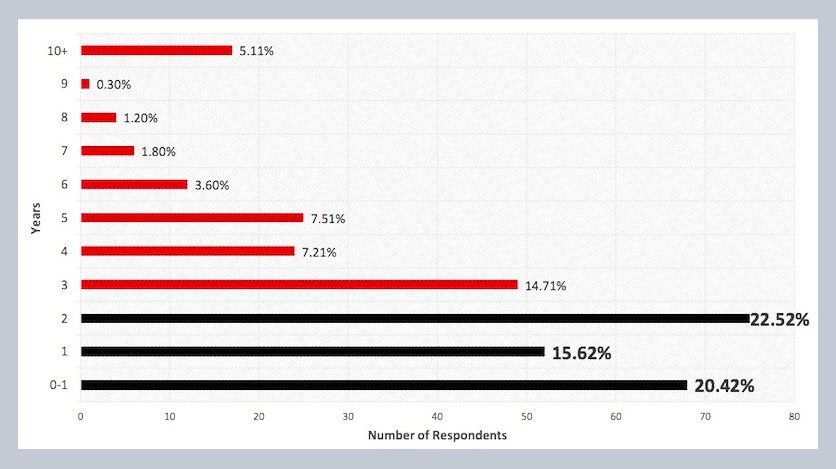 A basic understanding of Statistics, UX, Design, Development, or Analytics doesn't suffice to become a CRO expert. You need to be good at all of these (and much more) to run a successful CRO program. Also, many who still confuse A/B testing with the entire conversion process and are unaware of what all they can do in terms of conversion optimization. In such cases, it becomes hard to measure success, especially if they don't know what metrics matter.
Limited industry experience
As CRO is a rapidly evolving industry, staying updated with industry is a constant challenge for many. Limited industry knowledge sometimes also accounts for making wrong choices while choosing a CRO platform and prioritizing A/B testing hypotheses that might not be beneficial.
Lack of resources and a defined process
According to a survey by ConversionXL, 41% of businesses had no one in particular who was accountable for optimization efforts.

It's important to have one person primarily responsible for a CRO effort. They will be tasked with analyzing the data carefully, giving a well-researched suggestion, running tests, and boosting the conversion rate. As well as this, the lack of a defined process is a constant problem.
Another constraint is the budget allocation for CRO. As CRO is seen as something "optional," a relatively small budget is allocated for this process. Lack of resources leads to no or minimal understanding of the users and audiences, leading to lesser scope for experimentation. This leaves businesses in a tough spot where they lack in terms of coming up with new test ideas.
No quality assurance
Having limited or no quality assurance creates an environment where errors are common and go unnoticed. This may include no cross-device testing, no cross-browser testing, etc. Also, if there are no set primary and secondary KPIs, it will be difficult to validate results of tests and understand what action should be taken accordingly.
As a result
The sum total of these challenges and constraints is usually:
Unexplored CRO capabilities
Limited understanding of visitors and customers
Low conversion rates
Drop in ROI
This stands in stark contrast to all the CRO success stories such as 41% increase in sales or 600% increase in social shares. But how can you start on the CRO journey, or begin to optimize if you don't currently have the team or resources?
Solution
Starting with a predefined CRO process to structure your approach to CRO is the first step. Also, appoint a dedicated team or person who will be accountable for CRO ongoing.
Not many organizations have the resource or bandwidth, but that shouldn't stop you from testing and experimenting. You could even outsource this responsibility to an agency or platform. Their dedicated CRO team provides constant support, right from the research to the post-campaign analysis.
If you don't have an in-house team to support you through the entire CRO process, our dedicated success team is here to help you.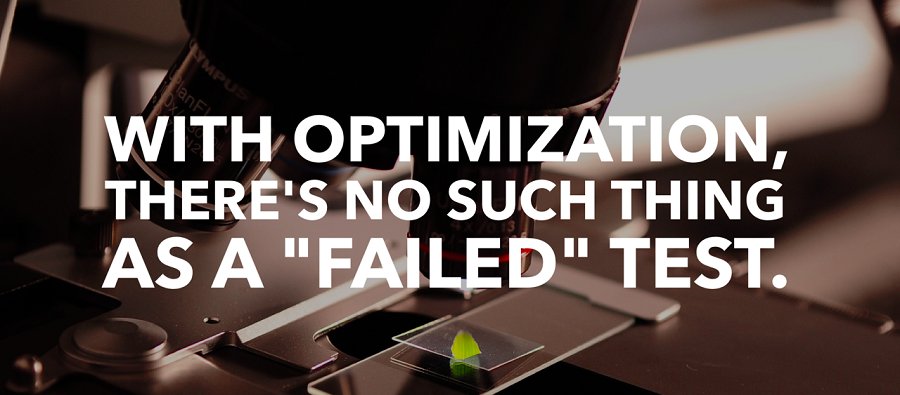 Don't stay behind in CRO—doubtless, your competitors are already exploring or using CRO to maximize revenue. If they are not, it's your chance to get ahead. In any company, for the CRO process to be successful and less challenging, it is important to keep experimenting.