How to Hire A Conversion Rate Optimization Specialist? Qualities to Look for
By now, most companies know enough about data-driven marketing to ask for it. They want real numbers backing every decision, and marketers have narrowed down the "intangibles" by finding new ways to measure nearly everything. Have we entered a Golden Age of personalized marketing? Perhaps. One thing we know for sure: Conversion Rate Optimization is poised to become a highly valued, integral part of the digital marketing landscape.
If you want to be part of this up-and-coming specialization or are planning to hire for Conversion Rate Optimization, here's how a Conversion Rate Optimization specialist should be like.
This Is What A Good CRO Hire Looks Like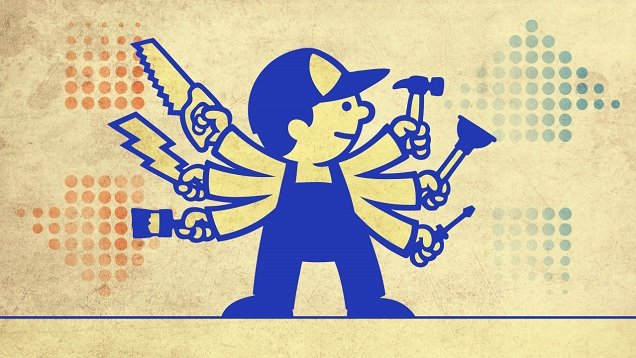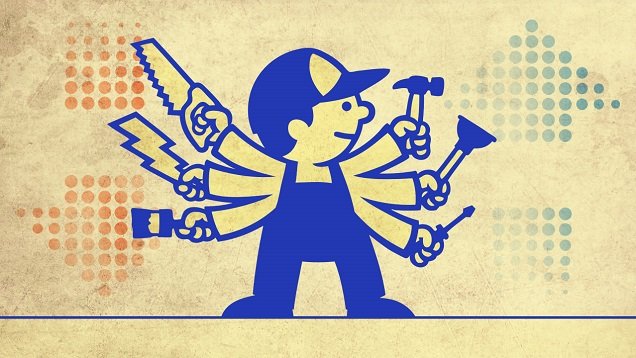 Conversion Rate Optimization is a Jack-of-all-Trades position, and there are a number of skills, abilities and personality traits that make a successful CRO. Smart companies understand that there isn't a one-size-fits-all resume for this kind of work, and instead, look for certain characteristics when hiring for CRO positions. Does this sound like you?
The Polymath
The best optimizers are not only multi-disciplinary but also non-stop learners. Effective CRO can only happen when copywriting, data, digital analytics, and testing come together, and it helps to be comfortable with all three and do them well. Basic coding skills in Javascript, JQuery, HTML, and CSS also come in handy.
Curiouser and Curiouser
Digital marketing changes so fast, as do the needs and wants of consumers, that to be successful in it, you have to have a strong sense of curiosity that pushes you to read, ask questions, research, and dig deep into what makes people tick.
Critical Thinker
Anyone can look at a website design and say "this is terrible." But a CRO should be able to articulate exactly what isn't working and what could be better and why. The key is using data to examine how visitors and prospects are using the site, what problems or bottlenecks they face, and how to overcome these issues to enable successful conversions.
Discerning Mind
A good CRO knows that you don't have to track and analyze every change. If you're debating the use of a single word, it may not be worth a full test – or, it may be that this word is the lynchpin to conversion you've been waiting for. A good CRO can spot the difference and be judicious with their time.
Student of Mankind
Conversion rate optimization is, at its core, the study of what people want. An interest in psychology, therefore, is helpful since many of the things we know about motivations and desires come from that discipline.  But even more critical is having people skills and empathy. Talking to customers and understanding what they're saying, not saying and hoping for are all part of finding out how to deliver the right message in the right way.
Flexible Wordsmith
Good copywriting is critical for high conversions, but "good" changes for every target audience. CROs should have a feel for customizing tone, diction, style, and format to each buyer persona, which requires writing that isn't just good, but flexible.
The Trifecta: Research, Analysis, People Skills
Setting up successful tests require getting into the minds of your target audience, which takes research, analysis and people skills. As president and founder of Creative Thirst Bobby Hewitt says, "It's more than just curiosity, it's empathy + curiosity + psychology + data + … so the single most important tool is 'you.'"
The Turtle (not the Hare)
It can take many tests to find what works. In fact, some of the best CROs have experienced months of failures. But, with each test, they learned something valuable, and by continuing to test, they eventually achieved the wins they were looking for.
The Unicorn
Mastering CRO, and getting hired for it, requires skill sets above and beyond most other disciplines. Finding all of these skills and traits in one person is a rare combination. In fact, Unbounce co-founder and blogger at GrowthAddict.com Oli Gardner put it this way: "A talented CRO is a bit of a unicorn. Primarily because most of the people who would be good at it don't self-identify with it yet, don't put it as a skill or title on LinkedIn, making it impossible to find them. I believe we need more exploration of the skill set needed to be good at it, so we can start inserting CRO as a disciplinary choice in a career path."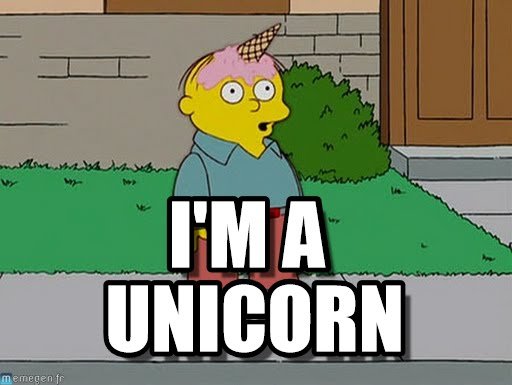 If you're a bit of a unicorn, a great place to begin your CRO job hunt is on "www.Inbound.org/jobs". But what really happens when you're sitting in the interview chair across from the person hiring you for CRO? What are they looking for?
How to Hire A CRO Who Can Blow the Roof Off Your Business
If you're sitting on the other side of that interview table, you might be wondering how to find these unicorns – or at least, how you can tell a unicorn from a regular old draft horse. Where can you find these talented individuals, and how can you identify them if they walk through your door?
CROs tend to gain prominence on social media and blogs. You can find them on Twitter, Inbound.org, and the comments sections on the better inbound marketing websites. However, they may not call themselves CROs; they may work in analytics or UX. Read what they write to learn whether they have the interest and skills that might make them a great CRO. Some companies try to grow their own CROs – to which I say: CROs are unicorns, not sea monkeys. You can't just add water (or send them to a few conferences) and get the results you want.
First of all, the prospective CRO must be driven to learn non-stop, following their curiosity and desire to find new and more profitable paths.
Second, even if they have that drive, it takes time to learn everything a great CRO should know.
If you want immediate results, hire a pro. A compromise between finding or growing a CRO is to hire one experienced CRO to train talented members of your staff. Many CROs offer consulting services and can teach the basics in as little as a day. There are fairly standard guidelines to creating good hypotheses to test, interpreting data, and knowing when to start and stop tests.
Your Guide to Conducting the Perfect CRO Interview
I asked three conversion rate optimization experts how they would conduct an interview to hire a new CRO. These questions seek to look past the resume and uncover thought processes and driving passions, proclivities, and peculiarities – in other words, what makes a great CRO tick?
Talia Wolf, Founder and CEO of Conversioner
Hiring a CRO manager within the company can be a little tricky as there aren't many experienced people in this industry. When one of our applicants or our clients' applicants does have a CRO background, we put a lot of emphasis on their analytical skills but even more so on their marketing skills and strategic background. The hardest part of CRO is coming up with strategies, creating a good plan that can be learned from and scaled – which is why it's important to understand their thinking process. One other important aspect we focus on while interviewing someone for a CRO position is their "true inner optimizer." A true optimizer is someone who constantly seeks to optimize everything in their life – their hobbies and even home. You can learn a lot about a person's fit for a CRO position by their hobbies and previous jobs. Look out for those times where they optimized something within their workspace, team, relationship or home.
Tiffany DaSilva, Director of Strategy for Powered by Search
I would want to get inside their head a little about how they look at a page and what types of things they look for. So, I would show them a landing page and ask their opinion. I like to know if they are more UX-based, psychology-based, or if they need data to make decisions. Either way is fine; I just like to see how they work. I would also like to see the types of things that interest them and what they would change. I think that since CRO is still so new, I'm not looking for years of experience; more like if they 'get it,' have a process that they follow, and that they have some of the fundamentals or 'best practices' down.
Oli Gardner, Co-founder at Unbounce
I would ask a list of questions, something like this:
How would you go about creating a prioritized list of tests to run on our website?
Can you share the criteria you use to determine whether a test has run for long enough or not?
What would you do when a stakeholder or boss asks you to run a test simply because they think it's a good/interesting idea?
How would you approach optimizing a low-traffic site?
What is your optimization toolset and in what ways do you use them for different types of optimization?
What's your biggest test win and failure?
How do you measure conversion success when it lies further down the funnel than the A/B test level?
The best CROs are those who can combine processes with flexibility, data with wise iteration, and curiosity with perseverance. What other competencies do you feel are indispensable for a CRO? Are there any challenges in hiring a CRO that hasn't been addressed in this post? Write to us at marketing@vwo.com!