Launching VWO: The Next Generation of VWO
Update 4pm IST, June 27 2014 (added more clarification in FAQs): The new update of VWO is immediately available for all our current customers. Login to your account and a simple click on the dashboard will shift your account to the new VWO. No changes required on the existing VWO Smartcode on your website. All your existing reports, settings and campaigns will be preserved. The current campaigns in your account will keep running smoothly.
Our customers continue to enjoy all the existing features and visitor quota in accordance to the existing plans. There is no price change for existing customers. You can continue to pay the locked in prices with us as long as your current plan is active. To read more details about this, please refer to FAQs below.
The new VWO
We are proud to announce the launch of the massively updated, brand new version of VWO. Our popular A/B testing platform has served 3700+ customers in setting up more than 300,000 testing and personalization campaigns viewed by over 1.5 billion visitors globally. Among several new features, the major ones are:
Zero-coding A/B testing for iOS native apps
Segmentation of A/B and multivariate tests on any custom criteria (e.g. traffic source, mobile, location, ad campaigns or any other combination of 15+ such parameters)
Completely revamped user interface that makes setting up testing and optimization campaigns a breeze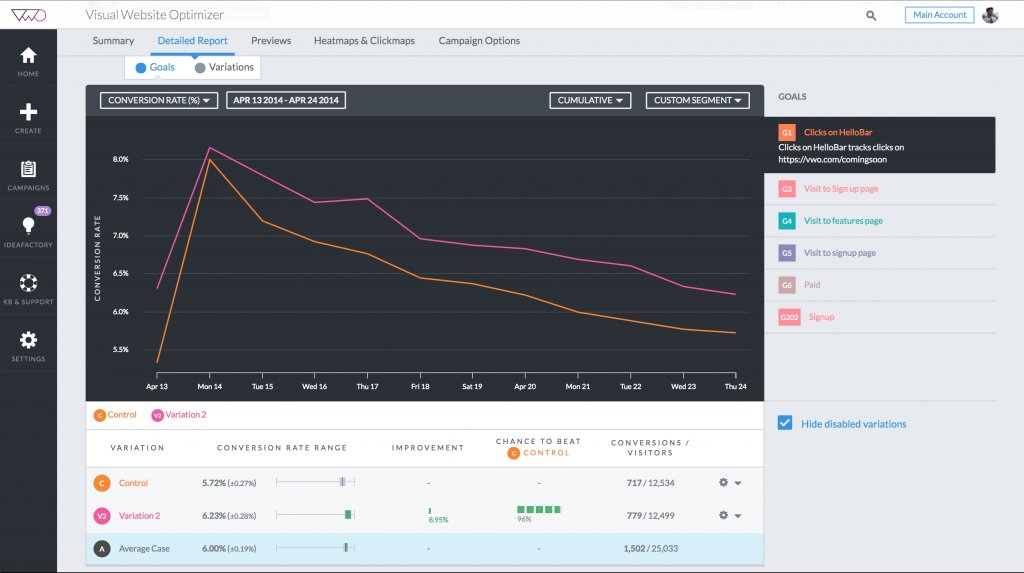 These are just the highlights. All in all, we're launching 20+ new features that make website testing and personalization even more powerful for marketers worldwide, while still ensuring that there is none-to-minimal dependence on IT department for code changes. We are also rebranding and launching a new website.
With so many updates to share, this post is going to be a long one. Here's an outline to help you quickly jump to sections that you find more relevant:
A/B Testing Evolved
Details of what we are Launching

A/B Testing for Mobile Apps
Segmentation of A/B Test Results
New User Interface
Customer Success Managers for Enterprises
Other Major New Features
Enhanced Pricing Plans

See the New VWO

Try it for Free
Register for Webinar

The Philosophy

Why we Changed Everything – Rise of "Power Testers"
Vision for the A/B testing industry

Frequently Asked Questions

For Existing Customers
For New, Interested Users
For Bloggers / Media
A/B Testing Evolved
VWO is no longer just a tool. With this new update, we've enhanced the already comprehensive repository of tools on our platform to provide all functionalities that you may require for enhancing conversions and sales across multiple platforms — desktop website, mobile website and mobile native apps. These functionalities include:
Research: Survey our panel of Internet-savvy users to find improvements on your landing pages, get automatic test ideas and suggestions based on your industry, use heatmaps to visually understand which parts on your webpages are most attractive to your visitors
Testing: Multiple types of testing options available (A/B, multivariate and split URL testing), native mobile apps A/B testing, all types of websites supported (including mobile and responsive website, single page and AJAX driven apps/websites, websites behind login/checkout walls)
Personalization: Geo and behavioral targeting of offers/content based on multiple parameters (traffic source, search keyword, location, device, campaign, etc.), personalization of iOS apps according to user profile and other parameters
Analytics: Revenue analytics for eCommerce and SaaS/software industries, click analytics (to see which elements get most clicks), powerful segmentation of test results to get insights into user behavior and discover personalization opportunities.
To see the full feature set, visit "vwo.com/platform"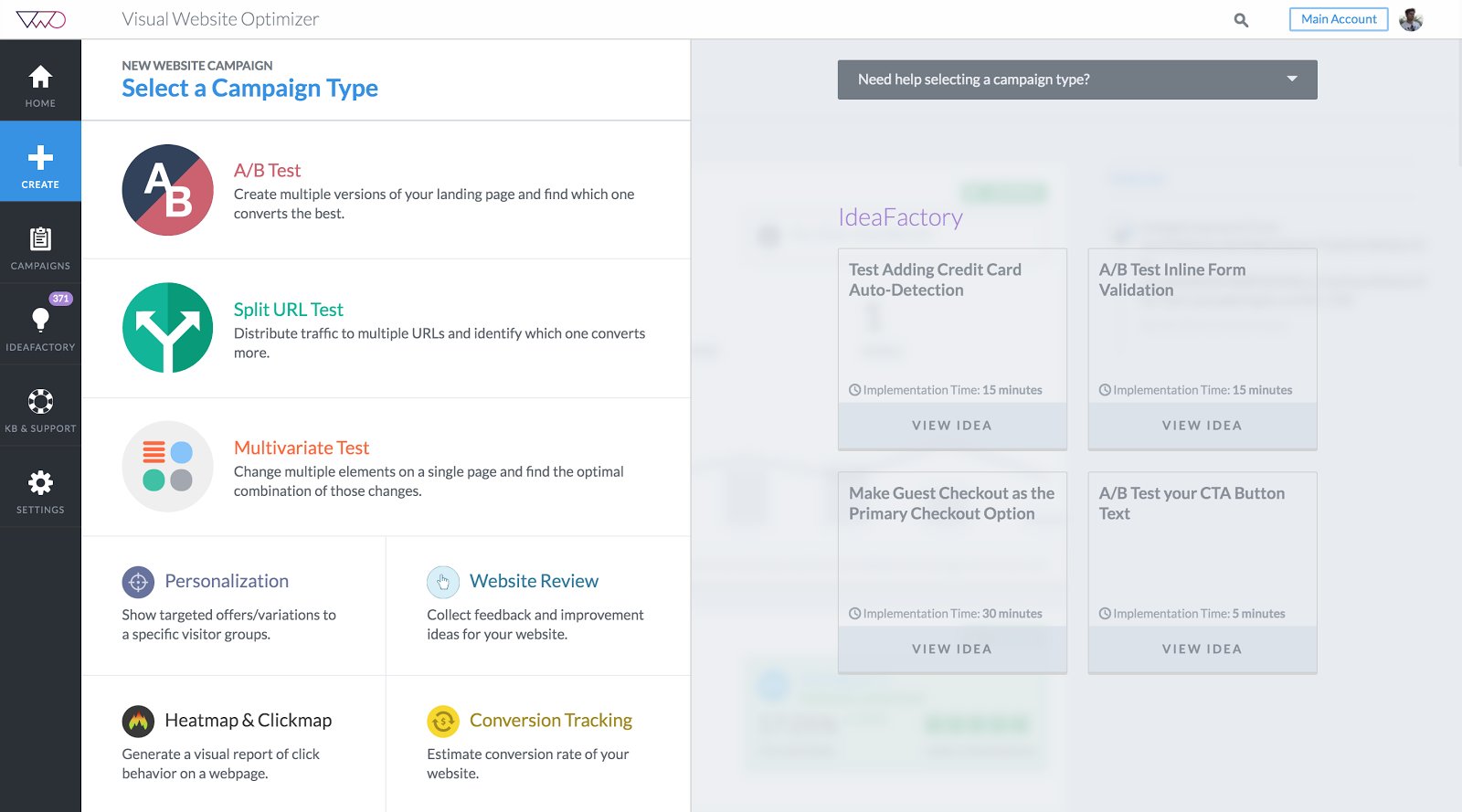 With all these functionalities available, we're confident that VWO is the most comprehensive testing and personalization platform available in the market today.
Try out the new VWO for free by signing up for an account at: https://vwo.com/free-trial/
If you are an existing customer, simply login to your account and switch to the new interface. If you have an old, expired VWO account, login to your account and we will re-activate your account so you can try the new VWO (reactivation will only work till 31st July 2014).
Here's the link to the new VWO: https://app.vwo.com/
Detailed List of New Features in VWO
Zero-coding A/B Testing for Native Mobile Apps
We're launching the free closed-beta of A/B testing for native mobile apps, starting with iOS. Just like for websites, now we provide the same "visual" interface for creating and launching A/B tests for native iOS apps as well. Traditionally, A/B testing for apps has been full of difficulties — fiddling with code, going through app store approvals, managing analytics, among other problems. But with VWO, you will now be able to optimize your apps without touching any code at all.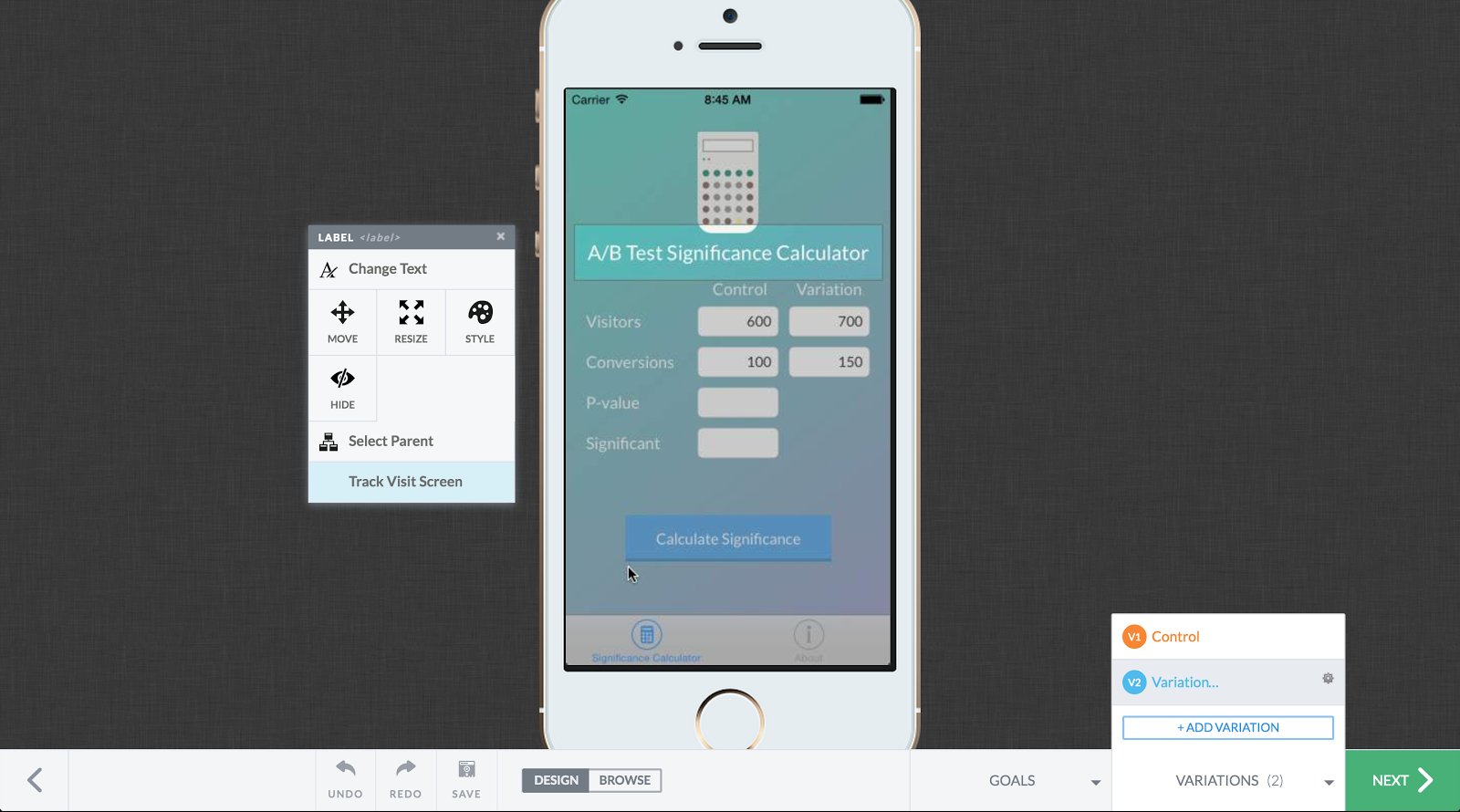 Setting it up for your app is super-simple. Simply include our small SDK in your app and you're done. With this feature, VWO has become the first platform to offer intuitive and zero-coding A/B testing for both web and iOS apps.
We're currently accepting limited applications to include in our closed beta. It's completely free in beta and you can create and make tests live for unlimited number of users without any cost.
Segmentation of A/B and multivariate test results
For providing insights into how your testing and personalization campaigns are performing, we use big-data techniques to collect, store and process anonymous and non-personally identifiable data about your visitors and users (see our privacy policy). This allows us to provide you with powerful functionality: slice-and-dice or segment your test results using flexible combinations of various user parameters (traffic source, location, device, OS, demographics, campaign source, etc.).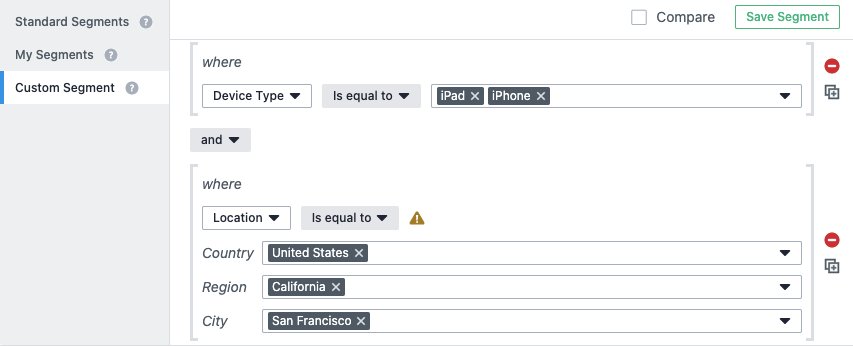 The best part about this functionality is that you can do a post-hoc analysis, that is you do not have to pre-specify which segments you want to analyze. You can simply start your A/B test, and segment reports later to discover insights into your user/visitor behavior. Such analysis also lets you find out if in an A/B or Multivariate test, there are certain versions that appeal to certain segment of visitors. (Of course, we recommend running a confirmatory A/B test after you discover this because post-hoc analysis has a confirmatory bias from a statistical point of view)
For example, if you are A/B testing various offers (say free shipping v/s discount v/s priority shipping at no extra cost), you might discover that overall the offer that provides discount increases your sales, but when you segment results it seems like visitors from Pinterest who are from New York prefer priority shipping. This insight can enable you to then start a personalization campaign that targets different offers to different segments of visitors.
This feature is available in our newly launched enterprise plans (see pricing).
All New User Interface
We spent significant time and effort in thinking how B2B apps (such as VWO) should look like in 2014 and beyond. We also thought hard about how to make sure that apps that are data and analysis heavy still appear intuitive for marketers and Conversion Rate Optimization professionals. An interface that doesn't pose limitations is very important for people who like to make sure they efficiently get their work done and quickly get insights they're looking for.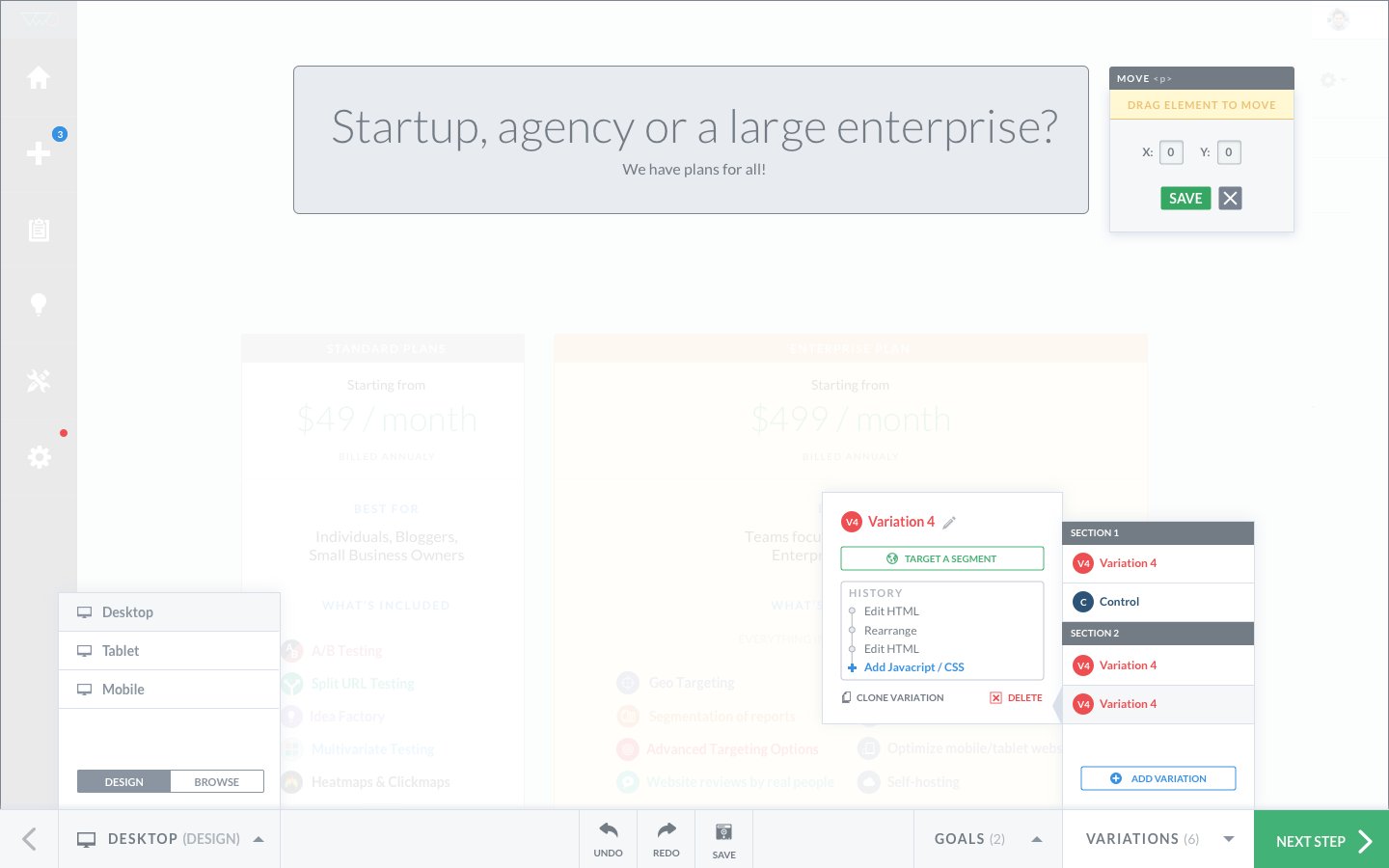 That's why we did several innovations in the interface:
Intelligent tile-based reports

Tiles adapt to your campaign type (testing, personalization, heatmaps, etc.) and highlight important information that you need to know

Multiple new chart types

New visualizations and charts in reports to give you aha-generating insights from various angles

Single page app

No more page reloads while using VWO

Faster loading

Pre-fetches future screens for instant loading experience
The new interface is immediately available for everyone (new users and all existing customers).
Introducing Customer Success Management for Enterprises
We have incubated a new team in our company — it's called customer success management. It's a group of experienced professionals who will train, onboard and coach our enterprise customers to ensure they are successful with their testing and optimization efforts through VWO. This team is also experienced in various conversion rate optimization techniques, and hence they're able to work with enterprises, discussing their business goals and interpreting their analytics reports to jointly come up with test suggestions and ideas.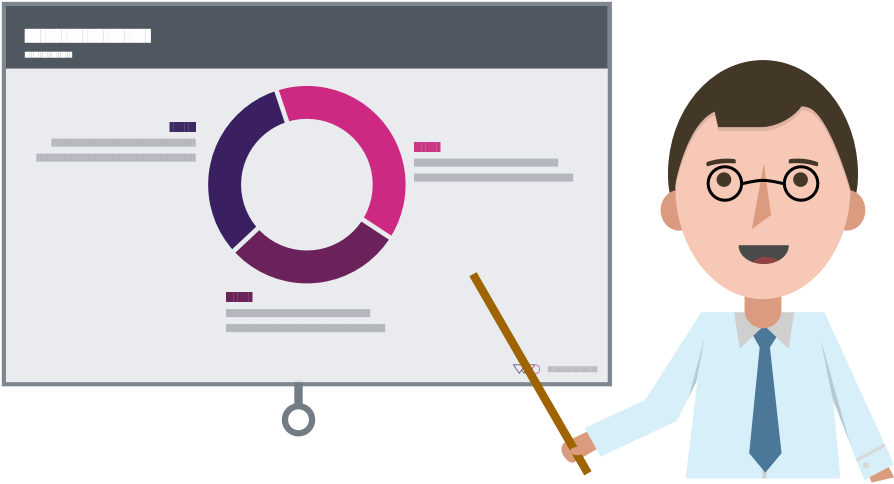 We've already tried this engagement with a few clients. Early feedback is super-encouraging:
"We have run more than 1,000 tests with VWO and it's now our preferred testing platform. We like to test properly and no other tool makes it as easy. Being focused on, and accountable for increasing online sales across our 30 or so Continuous Improvement clients, we have to constantly deliver real and measurable results. VWO and the team are essential to us in ensuring tests are run properly and that they integrate well with analytics, so we have the confidence that a winning test is truly a winning change when placed into production."
–Keith Hagen, eCommerce Advisor and Co-founder at ConversionIQ
Dedicated customer success managers are available to customers who are on our enterprise plans.
Other Major New Features
New Integrations

Google Tag Manager Support
Google Universal Analytics support (in addition to already powerful Google Analytics – Classical support)
Salesforce integration through Bizible
Phone tracking support for your testing campaigns

Run tests on multiple URLs at once

Include multiple URLs by entering them in a list or use a regular expression to specify on which URLs should a test run on

Contextual IdeaFactory

Get automatic testing suggestions for your industry (from our library of 100+ resources)
Read A/B testing success stories and articles (a total of 300+ resources)

Test campaign chooser

Helps in deciding which type of campaign to run

Better workflow for testing and CRO

Save campaigns as drafts that are still in creation stage and go back and front unlimited times to any step during campaign creation

Contextual Help

Integrated knowledge base that doesn't make you leave the screen you need help with

Universal Search

Search across campaigns, ideas and knowledge base from one single interface

Backend optimization for superfast loads

Loads up reports for millions of visitors in under a second

Enhanced VWO Smartcode detector

Detects if you have VWO Smartcode installed more robustly than before

Timeline of Changes

See account-wide timeline of campaign creation and changes

More robust tracking of visitor data

If a visitor loses network connection on your website or s/he exits the website before data could be sent to VWO servers, the next time s/he is on the website, data is synced to VWO servers

Improved debugging of campaigns

Know exactly where a campaign/goal will be triggered as we match every URL on that domain and give you the list. No more ambiguity in knowing on which pages will your campaign run

Improved security

Enhanced security, remote logouts, know how many sessions are logged into your account from where, mask experiment and variation names

New Segmenting Options

Standard Segments: Predefined list of segments. Target mobile users, social/search traffic, etc. with just one click
New option: show personalized content to your visitors according to their IP or IP ranges

Brag about successful tests

With one click, share your A/B test results with the world on Facebook, Twitter and other places

Deprecation of the 'Auto Optimization' option

VWO is progressing towards having a better statistical approach for testing. Towards that objective, we've deprecated 'automatically disable losing variations' and 'automatically push winner' options. Having these options turned on might cause a small bias in the results where VWO could declare a winner sooner. So to address the concern of giving a campaign enough time to collect data and not declare winner sooner, we deprecated this option.
There's a lot more that is new. We will leave you to discover all of that.
Enhanced Pricing Plans
We have enhanced our pricing plans and bifurcated them into two editions: standard plans and enterprise plans. You can check out the plans at "vwo.com/pricing"
Unlike earlier, now even our $49/mo standard plan customers are able to create multiple logins (upto 5) and multiple workspaces(old name – sub-accounts) (upto 2) in their accounts. With annual plans, another major benefit is that we give the entire yearly quota of visitors in one go. So if you are on a 100,000 visitors/month plan, you will get 1,200,000 visitors in your account in one go if you go annual. This will enable you to plan your testing campaigns in a better fashion, accommodating for your seasonal lows and highs.
All our existing customers will be grandfathered. So if you're an existing customer, NOTHING changes for you. You pay what you were paying for and you get all the features you were getting. Plus you get the new interface and many new features to play with. Read the FAQs below to know more details about this.
Try the new VWO – The Most Powerful Testing Platform for Web and Apps
Existing and previous users, simply login to your account and you will see an option to switch to new interface.
Launch Webinar on 1st July 2014: We're doing a webinar on the new VWO on 1st July 2014. There are two timings:
10:30 AM Amsterdam | 9:30 AM London | 6:30 PM Sydney | 5.30 PM Tokyo.
9:30 AM San Francisco | 12:30 PM New York | 6:30 PM Amsterdam | 5:30 PM London.
Why We Did This Change
In 2009, by launching the world's first intuitive A/B testing platform for web, we made this powerful technique accessible to all businesses – big or small. People called it a killer app, and the answer to all conversion optimization frustrations. We achieved our mission of making A/B testing wickedly easy. Since then, we've grown at 100% annual revenue year on year and have a current revenue rate of $7 million. All that, without ever raising venture capital. (Yes, we're a proud customer-funded business!)
In the last one year, working with thousands of customers across continents, we have seen an emerging group of "Power Testers" who are several notches up in their thought process regarding testing and personalization. These are customers who set up hundreds of tests every quarter (in fact, one of our customers launched 600+ campaigns in a quarter – that is tens of tests every day!). These customers demand much more from a tool than just tactical A/B testing. In fact, they don't demand a tool. They demand a platform on which they can carry out optimization tasks easily and smoothly.
To ensure all marketers become Power Testers and conversion rate optimization becomes a core business growth strategy (rather than merely a tactic), we had to redo everything in VWO.
It's now our mission that:
You should be able to launch a new well-researched experiment on your website every day.
Vision and Roadmap
The new VWO is actually a beginning. We did a ton of code re-factoring and performed platform and architecture optimizations to give ourselves a new base and a new UI to build and launch several new features that are in the roadmap for this year and beyond. Our vision is to enable you to:
Think like a marketer, execute like a scientist.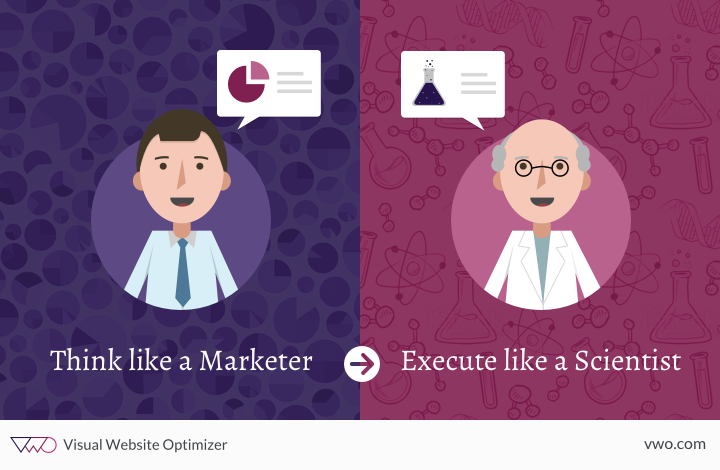 Scientists and engineers have been using the scientific method of research-based experimentation for hundreds of years to make the world a better place. With VWO, we want to bring that process-oriented, consistent culture of experimentation to the world of marketing and this culture could fundamentally change the way your business grows.
Stay tuned to see what we launch in coming times. We promise to keep delivering to the world the best in testing and personalization.
Frequently Asked Questions
For current customers
What's new as compared to the current version?
We have put together a nifty guide for our existing customers who are migrating to the new VWO.
What does the launch mean for me? What happens to my existing plans?
You continue to enjoy all your existing features and quota in accordance to your existing plan. However the new plans and feature set would apply once you Upgrade/Downgrade/Pause/Cancel your account of if there is a failure of billing.
How do I get access to the new VWO?
Simply login to your account and on the dashboard you will see an option to switch to the new version. This switch is one way, so once you opt into the new interface, you will not be able to go back to the old interface.
Do I need to change VWO Smartcode on my site to use new features?
No, your current VWO Smartcode (or plugins if you are using WordPress, Joomla, Drupal, etc.) will work. You don't have to change anything on your website.
Am I still an enterprise customer?
Yes, if you are on a plan equivalent to $729 per month or above. In that case you will also get the newly launched features in enterprise plans.
I am on a $49/mo, $129/mo, $249/mo or $500/mo plan. Will I still get the new features?
Yes, you will continue to enjoy all the existing features as long as your current plan is active and all common new features (such new visualizations, new integrations) will also be available to you in the new VWO. For new enterprise features such as segmentation of reports, contact our sales team at sales@vwo.com to subscribe to an enterprise plan.
I am on $49/mo plan and prices have changed to $59/mo. Do I pay $49 or $59?
Nothing changes for the existing customers. You can continue to pay the locked-in monthly prices with us until you Upgrade/Downgrade/Pause/Cancel or if there is a billing failure. The new plans would apply post that.
Can I use "Segmentation of Reports" and other new features without upgrading to the new VWO?
The new features are only available with the new VWO. Please shift to the new VWO after logging into your account.
Can I continue to use the old version of VWO?
Yes. The old version is available to all our customers at least till 31st October 2014.
I am on a non-enterprise plan, will any existing feature (like "geo-targeting") be unavailable in my new VWO account?
Existing customers will continue to use whatever features they had in their account as long as their current plans are active. However the new plans and feature set would apply once you Upgrade/Downgrade/Pause/Cancel or there is a billing failure.
What are the benefits of upgrading to new annual plans?
The major benefit is the new Annual Visitor Quota that enables you to get the entire yearly visitor quota in one go. So, for example, instead of getting 100,000 visitors every month (that may get wasted if you don't test in that month), you get the entire 1,200,000 visitors upon signup/upgrade.
I need a walk through on new features. How do I get it?
We are hosting a webinar about the new VWO on July 1st.
For interested new users
How do I try out the new VWO?
Sign up for a free account through the free trial.
How do I contact your sales representatives for a demo or further information on the product?
Email us: sales@vwo.com or call us +1 844-822-8378
I already have an expired VWO account. How do I try the new VWO without signing up again?
Using your login credentials, login to your expired account and we will re-activate your account for 30 days and add 1,000 visitors in your account to try live test campaigns. (We're only doing this till 31st July 2014)
For bloggers/media
If you're interested in writing about the launch or reviewing VWO, here's our media kit containing press release, screenshots, logos and other stuff. You can also get in touch with me (the CEO) at paras@wingify.com
Thanks so much for reading. And as always, we're keen to listen to your feedback and first impressions. Tweet them @wingify – our official company handle or just email them to us at support@vwo.com