How Agencies Should View Conversion Optimization | An Interview with Paul Rouke
This post is part of the CRO interview series by VWO. These were the previous two interviews:
---
This time around, we got an opportunity to interview the Founder and CEO of PRWD[1], Paul Rouke. PRWD is a leading UK-based conversion optimization agency and has worked with some big clients such as Moss Bros, Bensons for Beds, and Schuh.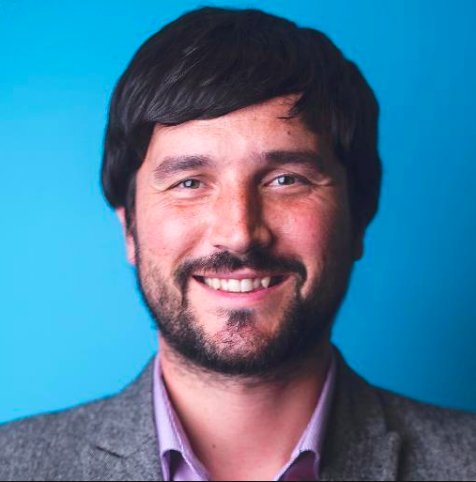 Paul Rouke, Founder and CEO of leading UK-based agency PRWD
Paul provides actionable insights for agencies who are pitching a CRO program to their clients and ways to run it efficiently, as well as tips for enterprises to hire a good CRO agency.
Introduction to CRO
1) How important is Conversion Optimization in comparison with traffic acquisition efforts (PPC, Social, and others)?
Conversion Optimization, I think, is absolutely crucial. Many companies/agencies haven't yet realized the importance of CRO and haven't invested in this area. Alternately, companies that invest in this area have a better return on the acquisition spend.
It's understandable that digital agencies, media agencies, and search agencies are all looking to offer conversion optimization to their clients, as it is a popular and high growth area. But my advice to any agency that wishes to take up CRO as its offering would be to take it seriously.
Agencies should make a commitment to practice CRO intelligently by putting the right people and processes in place.
2) Why aren't enough large enterprises running sophisticated conversion optimization programs?
This is because most large enterprises have a fixed mindset. They always do things in a certain way, and it is extremely difficult to change the culture within these large enterprises. For them, it's mostly about acquisition and driving traffic to the digital experiences rather than converting those visitors. There is a significant mindset shift that needs to take place with these large enterprises to recognize the importance of truly becoming customer-centric.
For that, first, they need to invest in really understanding the behavior of visitors, customers, and potential customers. Next, they need to change the culture within their organization, that is, embrace a "test and learn" mentality.
3) How can the CRO agencies lead to a cultural transformation in large organizations?
I think to influence the culture, an agency needs to change the mindset of decision-makers within the business.
Because ultimately, it's these people who are running the business and making the strategic decisions on where to invest money. If they don't have any real understanding and appreciation of intelligent conversion optimization, then they won't put the resources behind it.
One of the effective ways through which we have delivered the start of this cultural change within large enterprises is by doing a detailed research on their website's visitors. After we have the video evidence (or visitor recordings) of people using their website, then we give these videos to the decision-makers of the business. By watching these, the decision-makers realize all the issues, challenges, and barriers that the consumers are having on their digital experience. This works as a huge wake-up call for them.
The agencies should also be able to make them realize that they really do need to start becoming customer-centric and why it is important.
4) What factors do enterprises look at before hiring a CRO agency?
In terms of enterprise businesses, ultimately it's a few things that they're looking for.
First, they're looking for credibility and specialization. They want to know about the track record of the agency and how they have been working in the industry with similar competitors or businesses over the last few years.
They're also looking for the visibility of the agency as well. They want to know if it is a black box-type agency where they don't know what they do, or is it a collaborative and transparent process that the agency is delivering.
In addition, companies are also looking for a clearly defined process and methodology behind the optimization program.
On top of that, particularly for international and enterprise clients, typically what we're finding is that they're looking for agencies with international capabilities because they've not just got the UK presence to optimize, they've probably also got Germany, France, US, and other countries. The big enterprises, if they're looking to work on a global scale, are more often than not looking for ways to have more of a global optimization program, ideally delivered through one central agency.
Kickstarting a CRO Program
5) What are the things you need in place from the client's end before starting a CRO program?
I think first of all it's the key to have someone from the client's business to lead the responsibility and be the champion and internal leader for conversion optimization. Without this person, as an agency, we can do great work and try making an impact in the business, but ultimately, we'll be limited with our impact on the business.
What also is needed from the client's side is an openness to think differently. Going back to the "cultural transformation" part, the business needs to be willing to start to become truly customer-centric. It needs to have the mindset changed to be thinking of more iterative ways of improvement rather than maybe doing a full website redesign (that takes months) and then waiting for the next redesign till anything major happens.
A whole mindset change that conversion optimization isn't just about iterative testing with buttons, headlines, or using the WYSIWYG editor from the testing platform, but much more than that. It ultimately allows businesses to help test their value proposition, to help test their perception with their customers, and to test introducing some new feature or functionality. So the willingness and open-mindedness to think differently is pivotal.
6) What is the composition of a CRO team in a full-service agency?
We have a multidisciplinary team with people who can work across different disciplines and different areas. The composition of a CRO team needs to be a full suite of people. In no particular order, you'd need:
Strategist: Someone who can think about or work on a strategy and a long-term optimization program for the growth of the business.
User Research Specialist: Someone who can conduct and moderate user research.
User Experience Design Specialist: Someone who can remove egotism from the design, and put their design concepts in a test and learn environment to see whether or not their new designs have a positive influence in user behavior.
Copywriting Expert: Someone who has a background in copywriting, persuasion, and psychology.
Development resources: Both front-end and back-end developers
Project Management: Someone who can coordinate and prioritize the entire process of CRO.
Data Analyst: Someone who knows the importance of data and can configure and improve the configurations of google analytics.
In the end, all these people should work together so that there is complete clarity and accountability of the tests that we want to run and the impact they're having on user behavior—both from qualitative and quantitative perspectives.
7) Which tools do you think are essential for CRO?
I'll start with a tool that comes absolutely free and one that companies most often than not fail to recognize the importance of. It's not a classic tool that you may be thinking about, but it's the tool called people's brains. Companies often invest in the tools and technology for optimization, but fail to invest in the right people to run these tools.
If we were to talk about the classic tools or the actual technology to do conversion optimization, of course, there is the analytics platform, like GA, not just in place but correctly configured. Correctly configuring the analytics tool is the key here, as it is one thing having the tool and another to have it configured properly.
Then obviously you will need a testing tool. There are a range of tools available, but companies need to make a smart choice. They need to focus on getting the right process and people in place with a tool that facilitates testing rather than jumping into the enterprise level tools with the advanced features and functionality. One should always get a tool that facilitates quick testing which is also powerful and scalable.
From the budget that you would have invested in an enterprise level tool, you should look to invest in a tool that provides continuous feedback on user behavior via session recordings, feedbacks, and so on. To really power your CRO programme, you can align such a tool with a remote user testing tool such as whatusersdo.
In addition, what we've continued to do at PRWD is one-to-one moderated research. This isn't a tool in itself, but a technique to understand behavior and facilitate a wide range of iterative, innovative, and strategic testing.
CRO Process
8) Do you have a documented CRO process? What is the CRO process you follow?
Over the years, we have continued to refine our methodology just by the very nature of working in this industry. Although I can't share our complete process, our basic methodology is a growth methodology, which has its foundations in getting these four pillars right:
Strategy and Culture
Tools and Technology
People and Skills
Process and Methodology
A good CRO strategy involves going beyond developing some hypothesis and running some tests, but developing an intelligent methodology instead.
9) What are the common mistakes in CRO that enterprises/agencies often end up making?
The biggest mistake enterprises make is to jump into conversion optimization too quickly.
The mindset of not doing any CRO to investing in the best tool (because it has the credibility, client base, feature list), is often an enterprise business's biggest mistake. Commonly, this decision doesn't yield them any impact or value (not knowing how to get the most from their expensive tool), and this often results in the decision to reduce the budget for optimization, thinking that CRO isn't for them due to the poor results they have. It is a vicious, and damaging, cycle.
For agencies, thinking that CRO is easy and would be just one of the services in their arsenal is their biggest flaw. It requires dedication and upskilling to be able to provide sustainable and effective CRO, and the agencies who are excellent at CRO are the ones who take it seriously and invest in intelligent optimization.
10) How do you analyze the results of a CRO campaign? How do you share the same with the clients?
Primarily, the core performance when running a test/campaign whether it is iterative, innovative, or strategic is looking at the primary growth metrics of the business. It cannot only be about increasing the revenue but also about increasing profitability.
Gathering any real understanding on the quality or the credibility of the test you want to run can be termed as vanity metrics[2]. This can help if you want to make a volume-based approach and only think about how many tests we can do in a month or an year.
What I much more advocate is the sanity metrics in conversion optimization—alongside measuring the impact, month-to-month conversion rate, and how to influence it. It also measures the percentage of success rate and qualitative insights from people.
11) When you face a number of failed A/B tests, how do you still convince clients that CRO delivers results?
First, when an agency speaks to a client and starts working with them, they should talk about a cultural change and focus on influencing business change and mindset. From a business point of view, the business leaders and the decision-makers who are looking for an investment in conversion optimization need to understand and appreciate that every test is not going to be a success. So if they are not set up for that and are expecting everything to be a success, then it's a failure of the agency for not educating the client in the right way.
For this case, if we run 10 tests and 8 of them fail, then the first thing I will do is look at the people who were responsible for developing the hypothesis for these tests.
Unless you're an extremely mature business with a high velocity of tests, the reason for failure will most likely begin and end with the hypothesis.
The likely cause could be that there wasn't an intelligent thought behind the tests, or maybe the design execution or persuasion wasn't in place. A failure of a test (or several) does not mean that CRO can't deliver results.
What do you Think?
Have any thoughts or suggestions on this interview or on how agencies should work with enterprise clients in general? Do share with your thoughts in the comments below.