This blog post was updated on 20/07/2016 with links to latest industry examples, statistics, and studies. Give it a read for fresh insights into tips on winning more conversions on your homepage.
The homepage of an eCommerce website is a lot like prime-time television slot. Every product is vying to be there, but only the very best gets the slot. It can be thought of as the storefront for your website. This is where you allure, mesmerize, convince, coax, or seduce the visitor down the funnel. Here are 21 tips on how you can make your eCommerce homepage a conversion magnet.
1) Give Them an Ever-present Search Box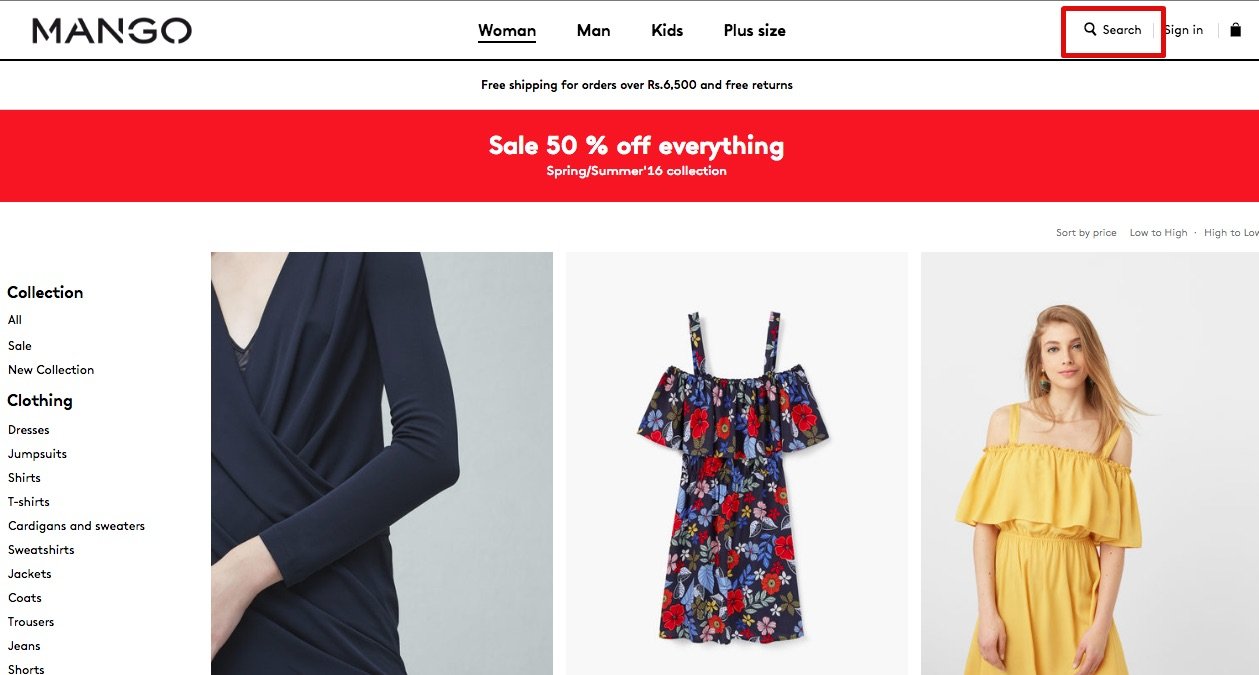 Make your search bar omnipresent. Make it unabashedly tag along with the visitors as they explore your homepage, like Mango does. If they are at the bottom of your page, don't make them scroll all the way up to find the search box. If you don't have enough space to prominently display the search box, take a cue from allrecipes.com. When a visitor clicks the  search box on their homepage, it expands dynamically.
2) Organize the Navigation Bar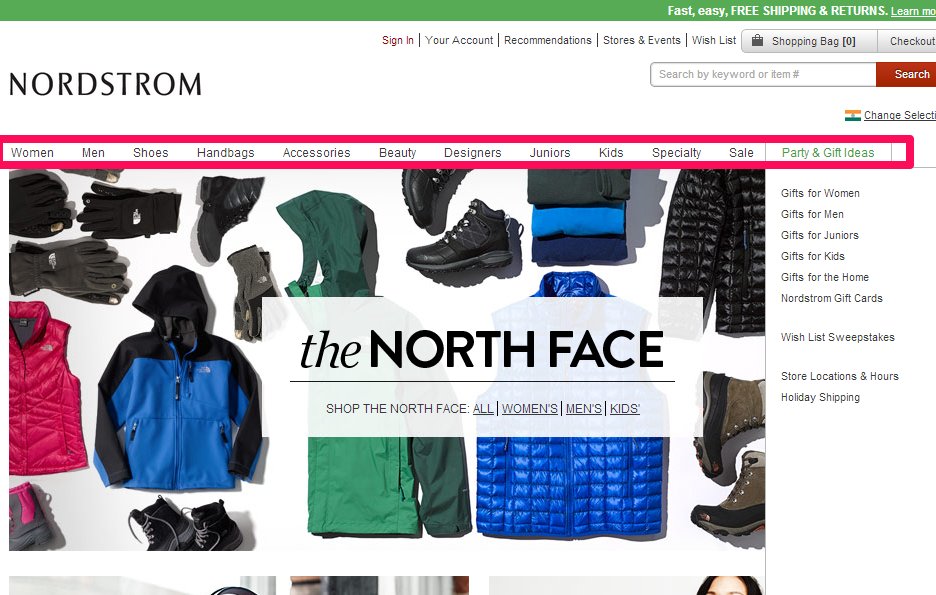 Suppose you go to a shop to buy a 34-waist slim-fit blue denim for men. You head to the male section, stand in front of the 34-size counter, but are told that denims of all fits have been stacked together. What will you do? Painstakingly segregate the slim-fits, or head to the adjacent shop? Exactly!
Online shoppers don't behave any differently. Make sure your visitors easily find their way around your website, else they will leave in less than 15 seconds. Place the navigation bar at the standard positions where visitors expect to find them – horizontally on top and vertically on the left. You could also make your navigation bar persistent, like Kipling did here.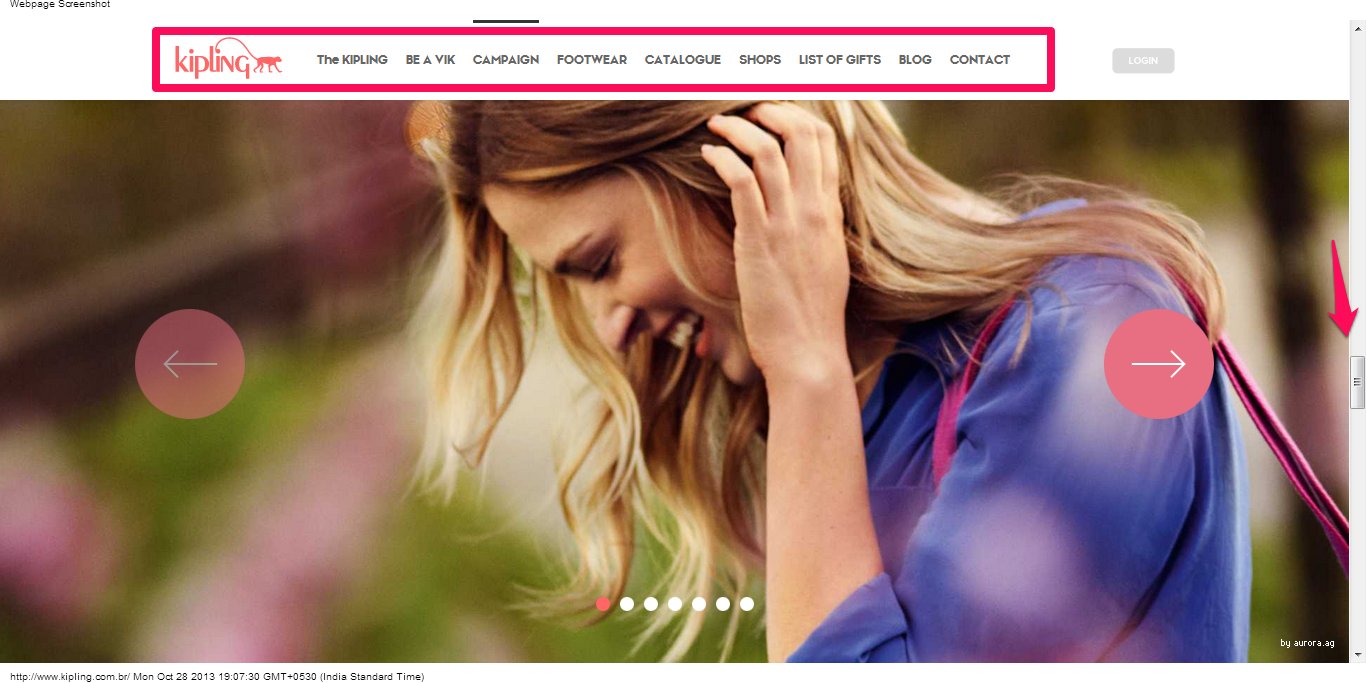 Here, the bar remains fixed on the top of the screen even as you scroll down the site.
Bonus Tip:  Create a responsive website navigation
According to 2016 CMO Council facts and stats, mobile commerce will contribute 24.4% to the total revenue of the eCommerce sector by the end of 2017.
This requires eCommerce businesses to  design navigation menus that conform to any screen size or device to provide a seamless user-experience. Here's a case study on how picking responsive over mobile-dedicated design helped Offspring achieve a 102.58% uplift in their mobile/tablet revenue year-on-year and a 15.19% increase in the mobile/tablet conversion rate. For more ideas on responsive design and its benefits, check this piece out.
3) Use Browsing History for Personalization
As you can see in the screenshot above, I checked out Dan Ariely's book on behavioral economics, and Amazon is making no bones about remembering my search and making recommendations based on the same. 2016 and beyond, eCommerce businesses will be even more focused on  personalizing customer experience.
User data such as user-location, traffic sources, what customers bought and what pages they viewed  can greatly help eCommerce businesses personalize their user experience, leading to higher LTV.
4) Have a Persistent Shopping Cart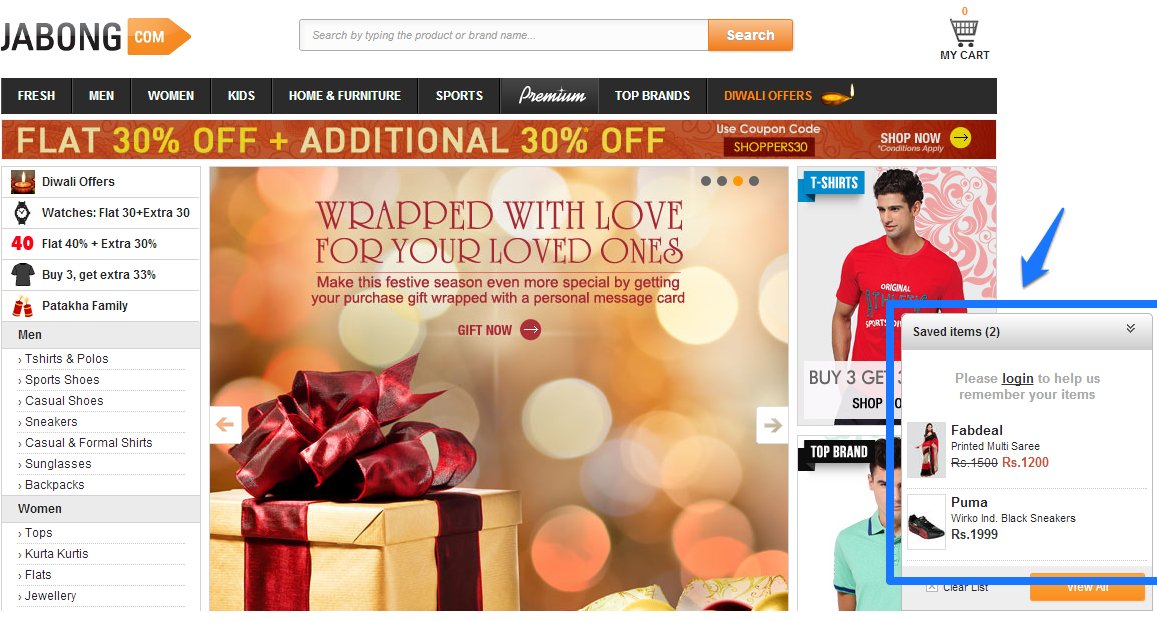 Do you see that widget on the right bottom corner of Jabong's homepage? Yes, that's your persistent shopping cart. I took this screenshot on Monday for the purpose of this post. I opened the website just before posting this blog (on Wednesday) and my cart is still intact. What do you think happened here?
A long-term cookie was established when I opened the site on Monday. Now I will be able to view my cart during subsequent sessions for a given period of time.
Magento defines persistent shopping carts as carts that keep track of unpurchased items that are left in the cart, and saves the information for the customer's next visit.
Unlike 'add to cart' the intent to purchase when an item is 'added to  wishlist' is not immediate. While "add to cart" leads to an item getting subtracted from the inventory, "adding to wishlist" doesn't. The problem that eCommerce businesses face is that a number of visitors use shopping carts as wishlists, which affects the sales pipeline. In order to avoid  this obfuscation certain eCommerce businesses choose to do without persistent carts. Nonetheless, a significant percentage of online retailers still continue to employ persistent shopping carts.
5) Announce Location and Phone Number

No matter how strong your credentials, a first-time visitor will always eye your website with a hint of suspicion and apprehension. Prominently display your board line number or physical location of the company if you don't want them to think you are a crook, a thug or will misuse their credit card information.
6) Flaunt Popular Partners and Associates

If you don't have an awesome tuxedo, borrow your friend's. If you are not a name to reckon with, flaunt your famous partners' names (yes, name dropping it is). This will be another exercise in enhancing your credibility.
7) Give the Rotating Carousels a Break
They have been moving for far too long and far too fast for anyone to actually understand them in one go. Yes, we agree carousels help you show off more products, more offers and promotions. But what they also do is annoy users.  Carousels slow your website down, which is why they aren't SEO-friendly. Go for the good-old static images for some meaningful communication. Or, instead use a carousel that allows auto-rotation to stop on hover.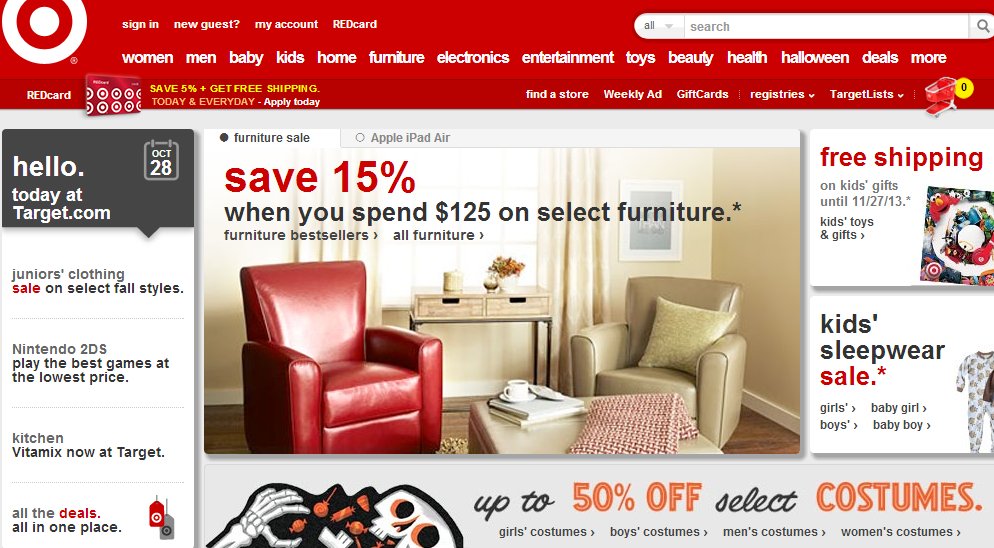 Here's a case study on image carousels vs. static image on the Grizzlyzoos homepage. They used VWO to run the A/B test. The results showed that while the old version (with carousel) only got 2.06% clicks, the optimized version (static image) fetched 40.53% clicks.
This is not all to say that carousels are always bad. Here's some perspective.
8) Have an Easily Identifiable Sale Section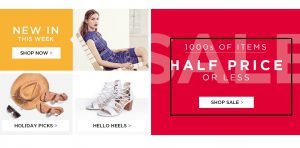 Statista lists the findings of a survey in the U.S. according to which 64% of online shoppers wait to buy a product till it goes on sale.
Do these discount seekers a favor. Fish all the discounted products on your homepage, and line those up in a separate section that's dedicated to them. See how neatly Dorothy Perkins displays discounts on its homepage.
9) Declare Free Shipping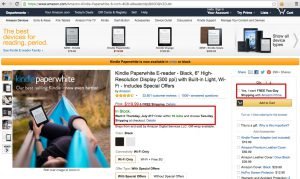 High shipping charges are a leading cause of cart abandonment, and no shipping charge is what beautiful shopping dreams are made of.
eCommerce businesses that offer free shipping have a number of advantages over those who don't. Read how adding free shipping increased AOV by 7.32% for NuFace.
But free shipping alone is not enough. Online shoppers also care about the speed at which eCommerce businesses ship their products. That is why Amazon gives users the option of getting products shipped in a day.
10) Bring All 'Ways to Save' Under One Roof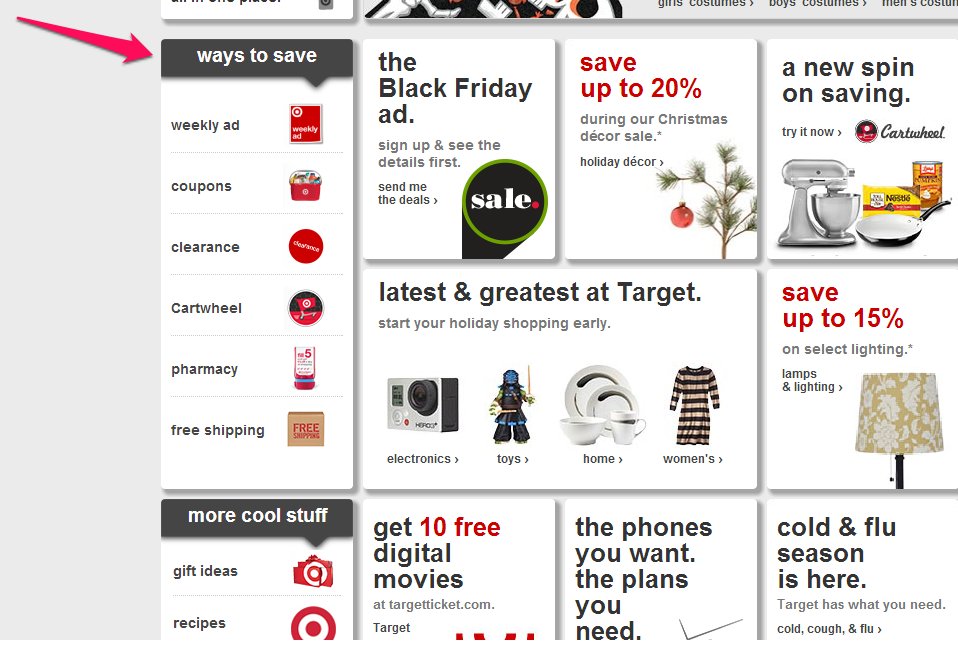 If there are multiple ways to claim discounts or freebies on your website – through coupon codes, loyalty points and newspaper cuttings – then create a one-stop bar or menu for them. The bargain hunting mamas will drop a tear or two out of sheer gratitude and will always love you the best for your considerate behavior.
11) Make Use of a Cool Modal Box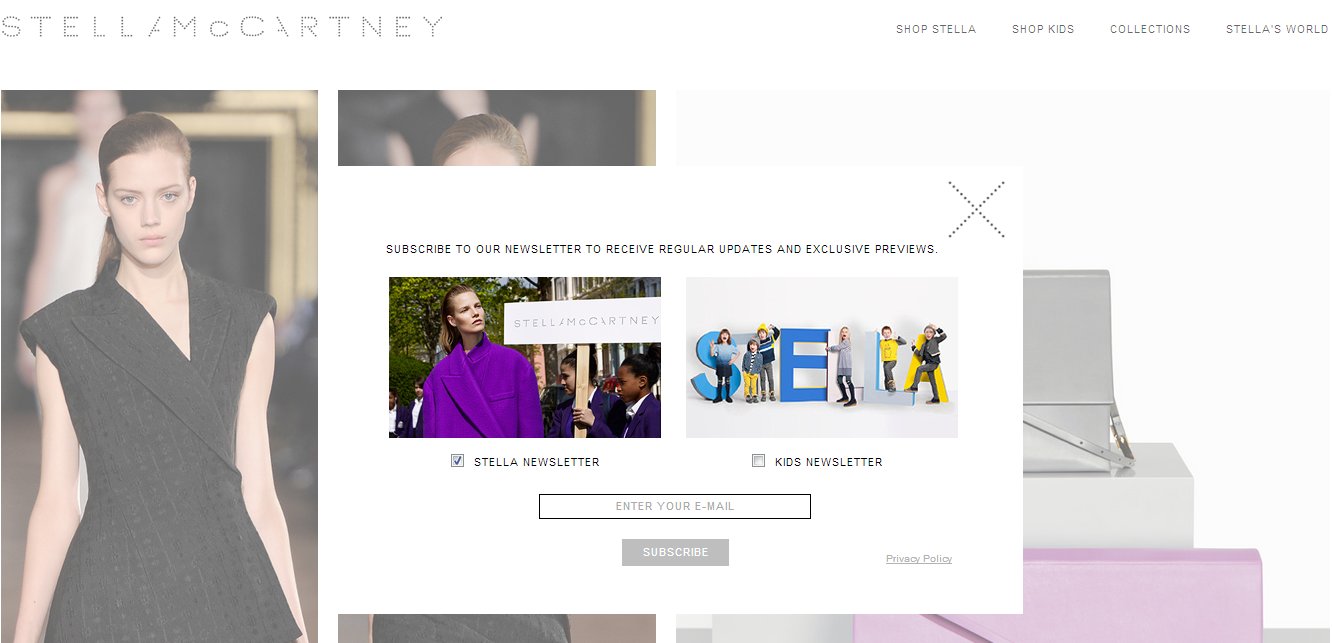 eCommerce homepages are usually cluttered and have different elements fighting for real estate space. Modal windows allows eCommerce website to showcase an important message without making it a part of the  homepage. Here's how modal windows can improve your website's usability.
12) Prove Live Chat Support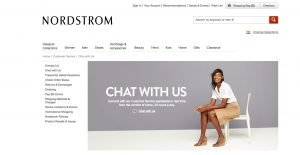 Investing in a live chat software help address user confusions and doubts instantly, and handhold them down the sales funnel. Also, calling customer support over and over again is the last thing a user trying to make an online purchase would want. If you are thinking efficiency in customer service, think live chat. Guide that reluctant visitor who has been confusedly hovering over various elements by initiating a chat session.
13) Don't Blindly Trust the Trust Badges

Trust badges work like ice-breakers. It's upon seeing these badges that a first-time visitor seriously starts considering a purchase. House of Kids put a trust mark to its advantage by using Visual Website Optimizer to run an A/B test and saw 32% increase in conversions.
You can establish a real guarantee of security for your visitors by using only the widely recognized trust badges. Displaying a dozen of not-so-recognized trust badges only seems like you are enforcing a false sense of security. Check out this post for more insights into building trust for your eCommerce business.
14) A/B Test What Products to Display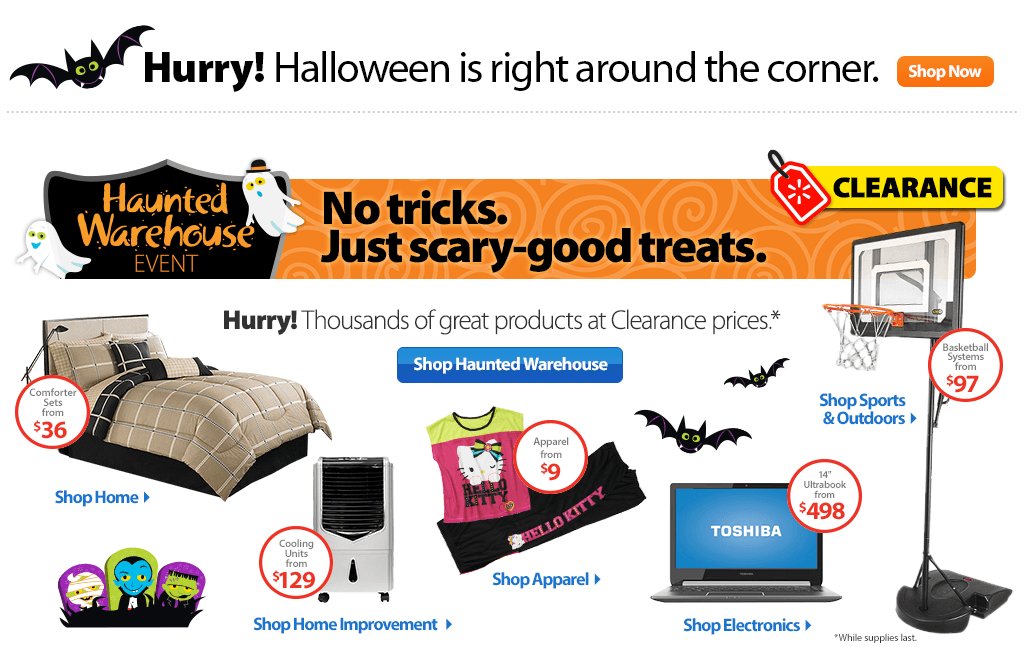 Coming back to our prime-time television slot analogy, only the most popular or the most desired products make it to the homepage. You could run A/B tests to choose if new products or seasonal products do better than the bestsellers. See how Walmart cashes in on the Halloween festivities to display special products.
15) Create Scarcity to Get Them Hooked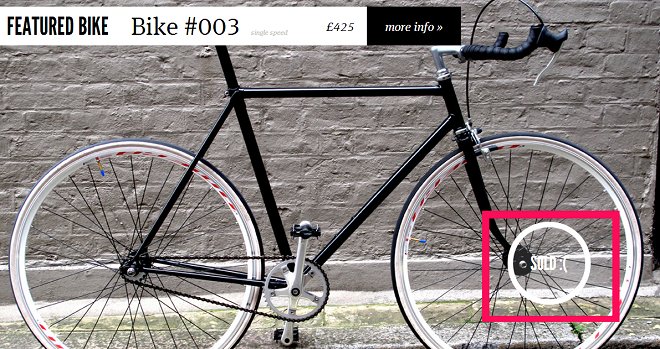 Now the scarcity principle is usually reserved for product or category pages. But Sohofixed here reversed the trend by displaying a beautiful bike on its homepage and writing an apologetic "Sold" under it to get the visitor interested. See that sad emoticon? It almost makes you feel sorry for yourself for not being able to possess that bike.
16) Convey Value Proposition Straight up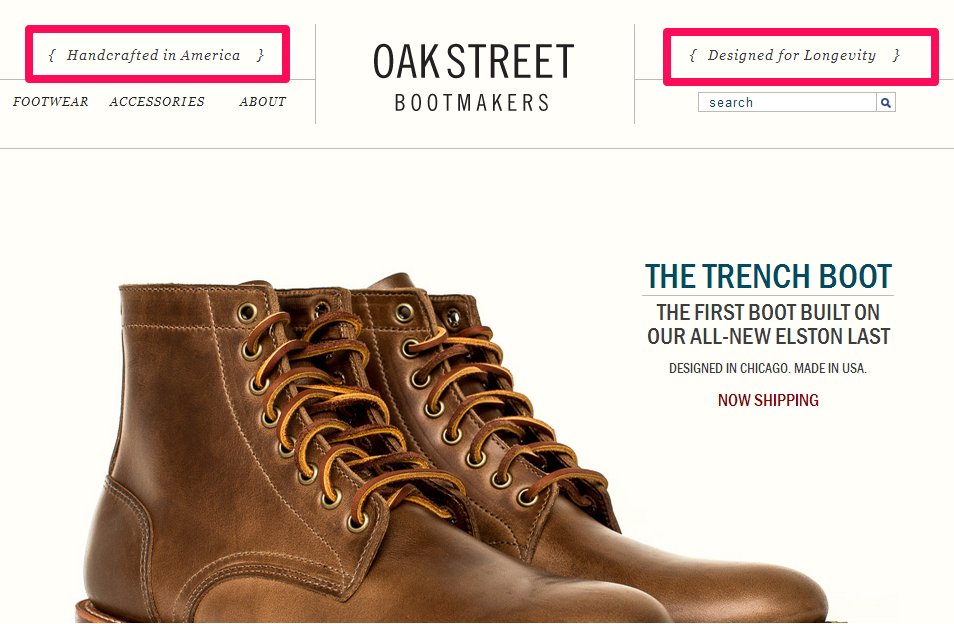 What a visitor sees in the first few seconds on your homepage is very crucial. It's important that you establish your logo and communicate your value proposition instantly and don't come across as just another mom & pop store. In the example above, Oakstreet establishes its competitive edge by saying "Designed for Longevity" and "Handcrafted in America" – both statements signifying premium quality. Check out this article to find out how a good value proposition can boost conversions.
17) Encourage Sharing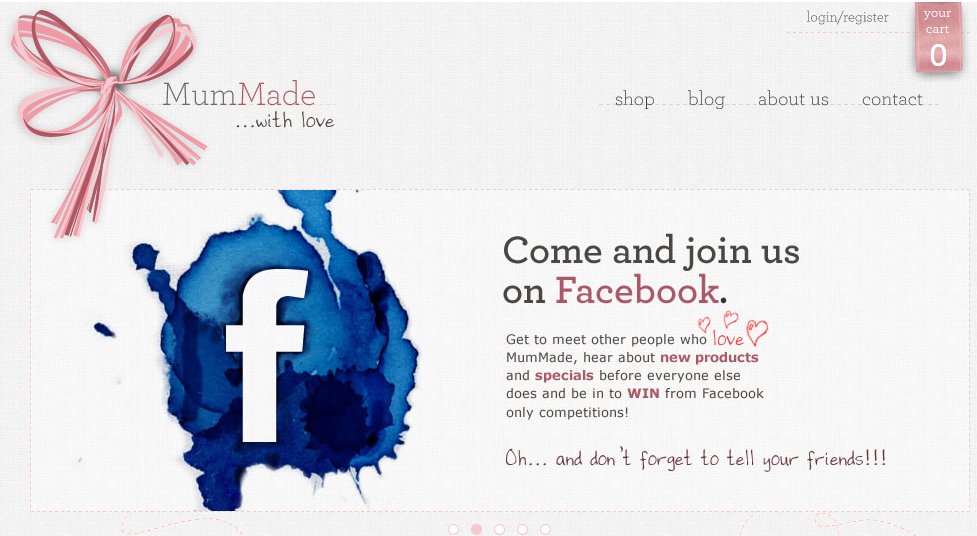 Shopify analyzed data from 37 million social media visits and discovered that on an average 85% of all eCommerce orders came from Facebook. Their infographic sums up a good amount of information on  social sharing platforms that drive most conversions. Here's another report on social commerce and internet retail growth, which talks about why social media should now be seriously considered by retailers running their business online.
18) Give Important Info in Top Line Banner

The F-pattern has been a well researched topic, and studies confirm that the top left section of any website grabs maximum user attention. See how at the very top of the Zappos homepage, it says "Order before 1pm PST for FREE Next Business Day shipping on all Clothing". This is a cool way to say something important as the top bar catches the attention of the visitor. The green color stands out in contrast to the blue theme of the page.
Those who'd like to dig-deeper into which areas on their eCommerce homepage get maximum user attention should try  heatmap analysis.
19) Answer Frequently Asked Questions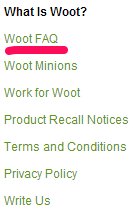 No matter how simple your website is or how awesome your navigation bar is, there are always some takers for FAQs. Don't overestimate the customer's understanding; spell everything out the way you would to a 5-year-old. You can include information on return policy, warranty, and shipping duration under this section.
20) Tell Them You've Been in News

Nothing fosters credibility like positive press coverage. If you have been featured by some media houses, your homepage is the place to scream it out to the virtual world. The right way to do it? Display the logos of the media outlets the way Joe Button does.
21) Leverage User-generated Content to Your Advantage
(If you are reading this Bren, a big thank you for pointing out how product reviews can push conversions higher. We've just updated our list with your suggestion.)
Whether it's a product review, or an Instagrammed picture of your product, or even a simple thank-you tweet, user-generated content always matters. Though asking your users for review can take a lot of effort and time, it can positively influence users to make a purchase. See how Zappos displays product reviews by its customers on their homepage.
Did I Miss Something?
I originally planned 25 points for this post but some of them got merged in the research process while others started seeming less important. But I am sure more tips could be added to this list. So do me a favor please, tell me what I missed out in the comment section below.