10 Tips to Write Headlines that Convert
Anand Kansal
Anand Kansal was a marketer at VWO. He has a keen interest in behavioral psychology and decision making. He tweets about online marketing.
"On the average, five times as many people read the headline as read the body copy. When you have written your headline, you have spent eighty cents out of your dollar."
The above quote by David Ogilvy, widely known as 'The Father of Advertising', might seem dated and quaint in today's world of online marketing. After all, a sales or lead generation webpage has many more elements beyond 'headline' and 'copy'. What about images, banners, social sharing buttons, user interface or trust badges? Each of those elements influence the conversion rate of a page. However, this does not mean that headlines have lost their importance.
A 2011 Landing Page Optimization Benchmark Report by MarketingSherpa surveyed 2673 marketers and found that headlines, along with call-to-action (CTA) buttons, formed the two most impactful page elements that affect lead generation. Results from VWO's in-app survey also showed that 20% of testers prefer headline as the first element to be tested on a page.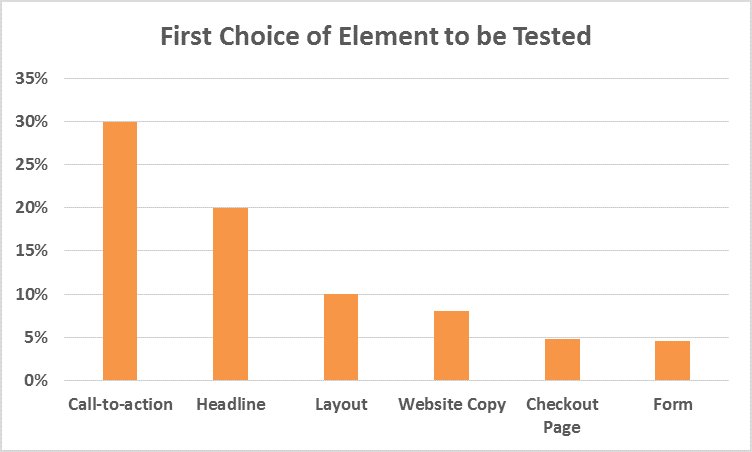 In this post, we are going to talk about some tips and tricks that you can use to create killer headlines that increase conversions and improve lead generation rate. All of them may or may not be applicable to your business or industry. Don't worry about that at this point. The objective of this post is to generate ideas for your headlines that serve as bases for further ideas that lead to better and more optimized headlines. Let's get started then…
1. Convey Benefits, not Features
The objective of your headline is not to sell, but to connect with your reader. Internet users typically scan a page before reading it. The headline is the 'hook' which determines whether your content is read or not. To quickly grab the attention of the reader, state the value proposition clearly in your headline. Make your customer the focal point when you craft the headline. See how Goodreads does it so well on their homepage with a simple, powerful message that reflects their primary value proposition.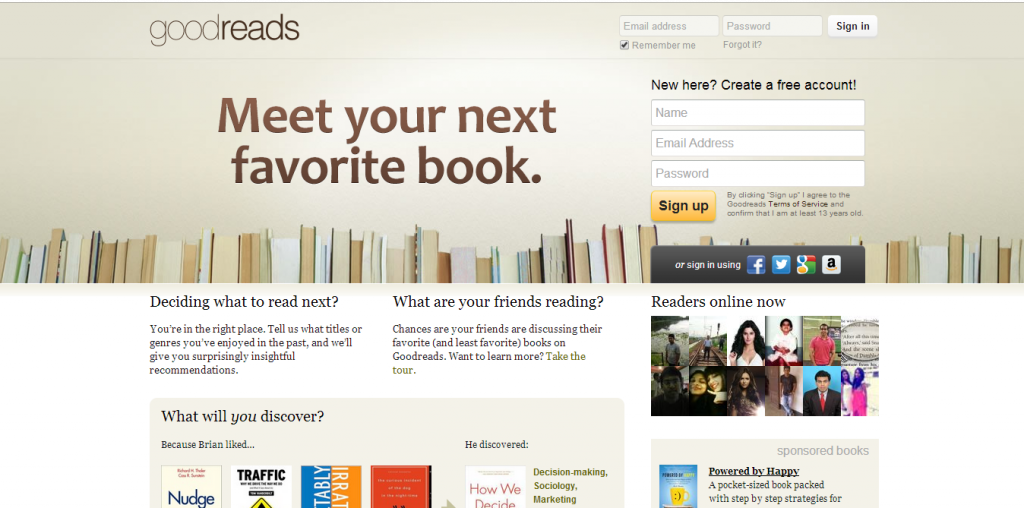 2. Keep Headlines Simple and Direct
An Eyetracking Study of Web Readers conducted by the NN Group observed that users preferred clear, straightforward headlines to funny or cute ones. CityCliq, a provider of low-cost, search engine optimized webpages for small and large businesses, ran an A/B Test with VWO wherein they tested 4 versions of their headline. The 4 headlines tested were:
Businesses grow faster online!
Online advertising that works!
Get found faster!
Create a webpage for your business
Not surprisingly, the 4th statement, which represented the most direct, clear representation of the product, came out on top with a 90% increase in conversion rate over the original. Read the entire case study here.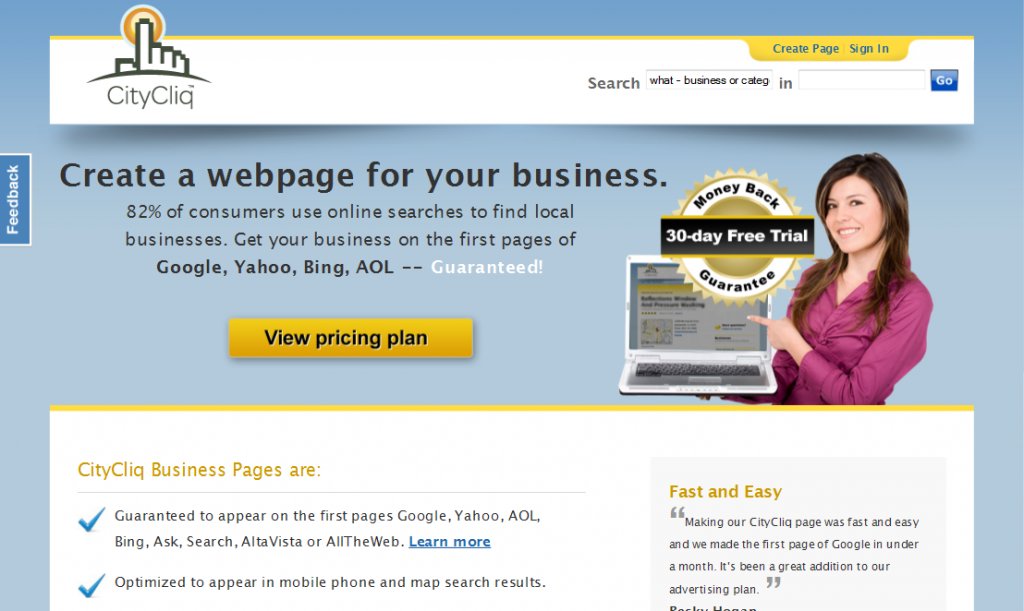 3. Use Social Proof and Testimonials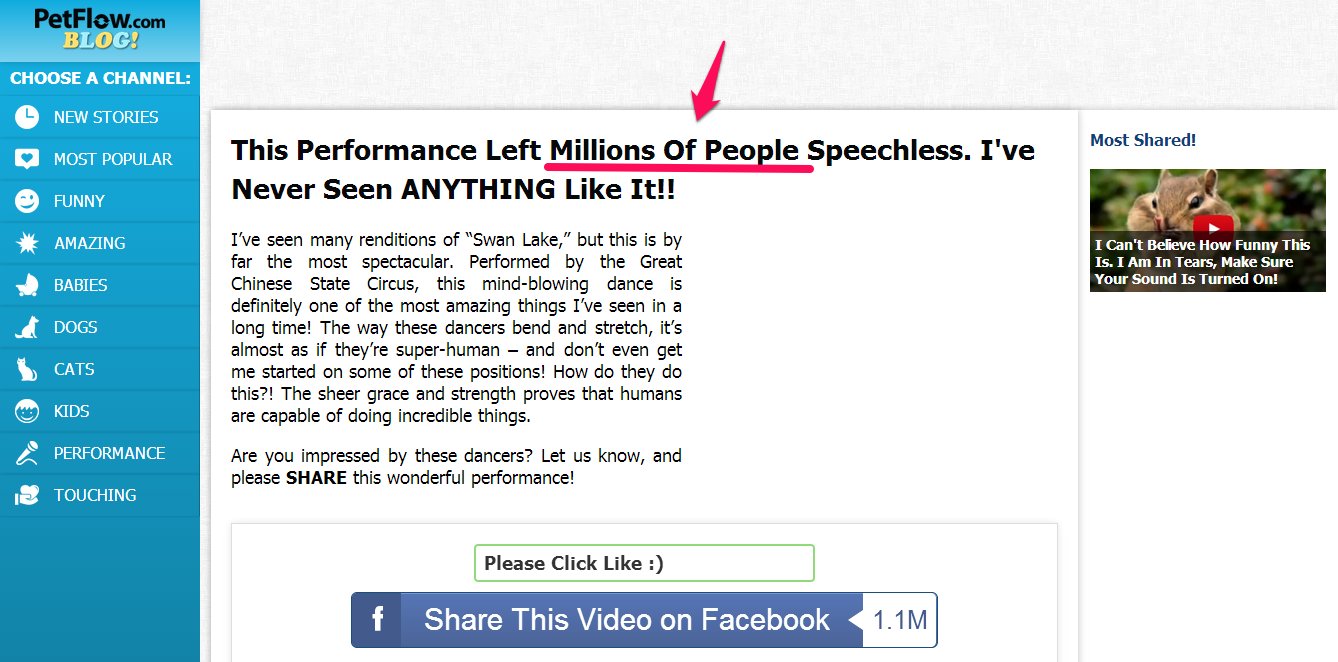 An important job of a headline is to build credibility for your business. According to the study conducted by the NN group that was referenced earlier, 78% of the first three eye-fixations by users is on the text, which includes headlines and article summaries. Thus, headlines play an important role in deciding whether the user reads your content or not. If the headline displays social proof, it tells the reader that the content is authentic and trusted.
LKR Social Media ran an A/B Test with VWO wherein they replaced the question-based headline, "Could you use a free plan for promoting with Social Media?", with a Testimonial Headline, "Yours is the only newsletter that I actually read." They also modified the sub-headline accordingly. Not surprisingly, the variation resulted in a 24.31% increase in signups. Read the full case study here.
4. Promise time-specific benefit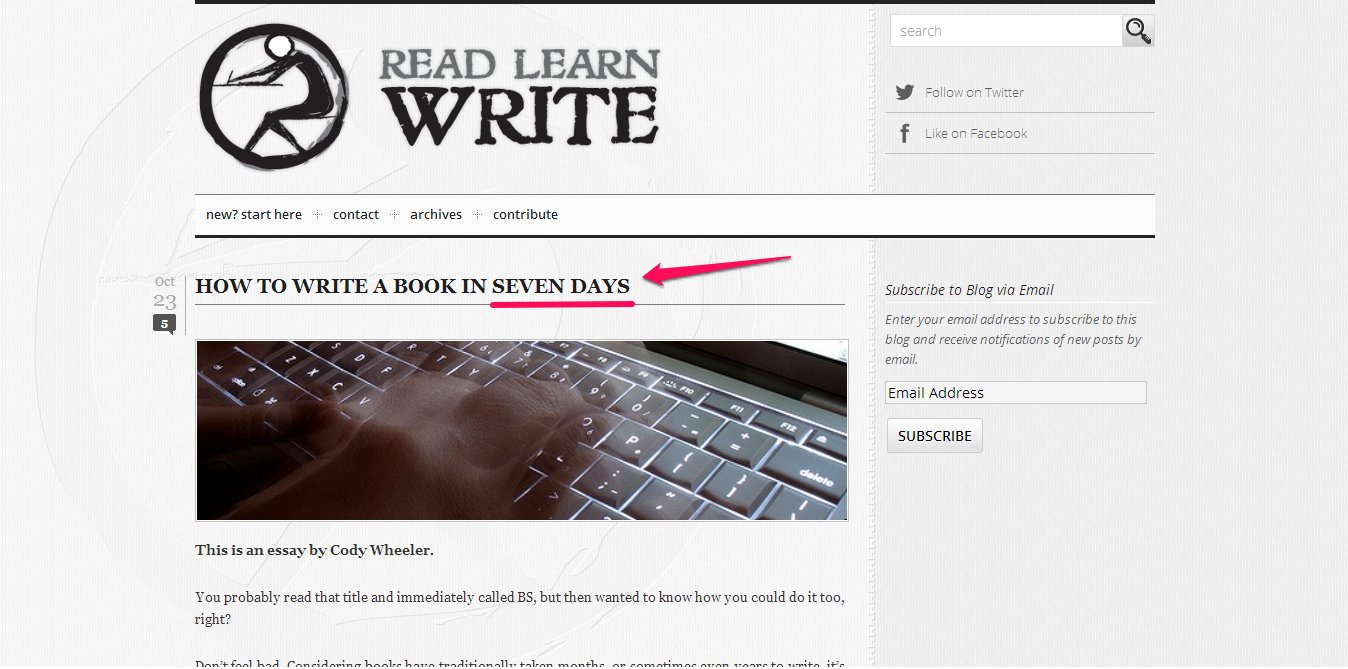 Benjamin Franklin said it first: 'Time is Money'. One of the best ways to grab the reader's attention is to promise a time-specific benefit. Anyone who visits your page is thinking two things: "How will this benefit me?" and "How soon will I get the benefit?". As a marketer, it is your job to answer both of these questions for your readers. The Value Litmus Test, an article at ValueCentricSelling.com, also states that having the timeline at the core of your value proposition brings in more traffic and more conversions. imsider.ru, a VWO customer, increased leads generated by 9.52% by adding a time-specific benefit to their headline. Here's a comparison of their control and variation page.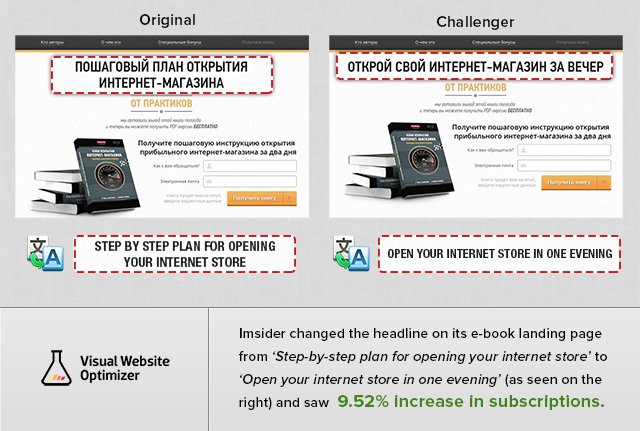 It should be noted, however, that the timeline promised in the headline should be achievable. Don't try to fool customers by promising something which is unfeasible. Which brings us to the next part!
5. Headline must be feasible and doable
Sometimes, we get so focused on grabbing reader attention that we tend to go overboard with our statements and promises. Just remember that once you make a promise to a customer, you must deliver it. If a customer feels you are cheating him, you've lost him/her for life. The marketer must make sure that the headline promises a believable and realistic benefit.
6. Convey ease of use & convenience to the reader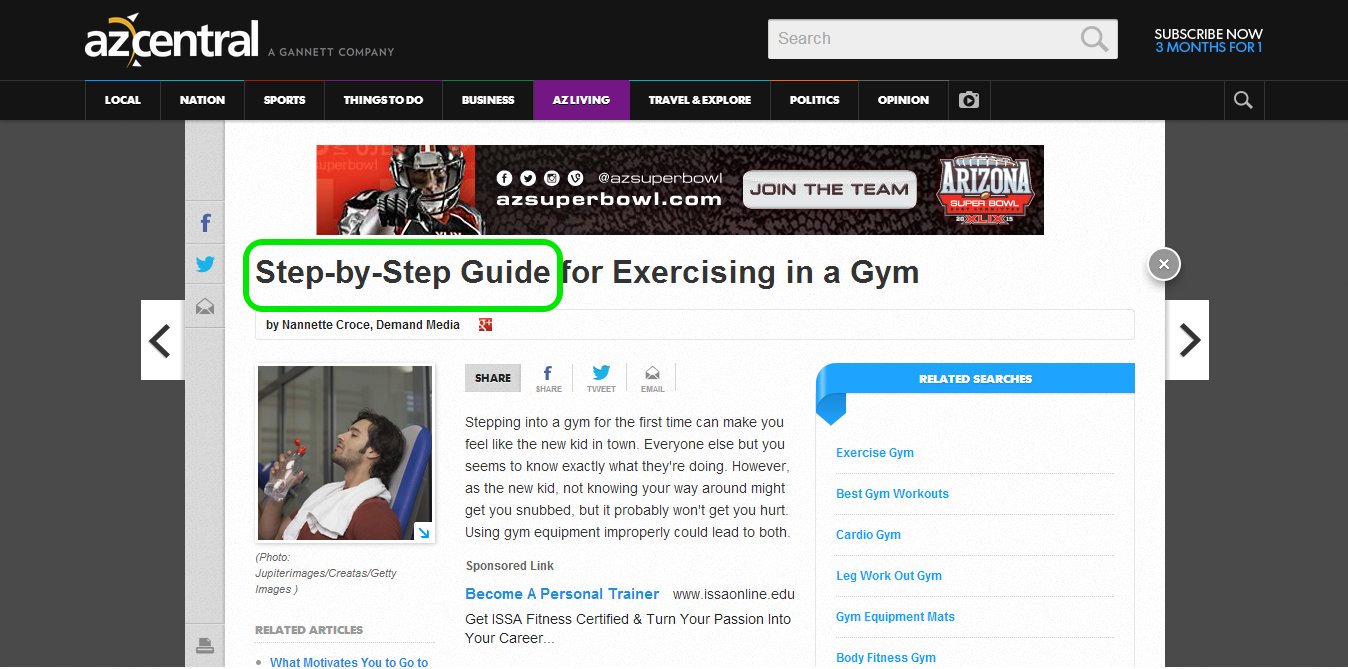 There are many factors which influence a reader's decision to engage with a product or service. Two of the major ones are convenience and ease of use. Convenience here denotes comfort and a more effective use of time.
Ease of use means less bandwidth required, avoidance of worry and being in the 'comfort zone'. It means not demanding much effort from the reader. Your headline should reflect these qualities so as to make the reader comfortable and make him/her more willing to read the body of the page.
7. Use 'Loss Aversion' tactics
In 'The Art of Thinking Clearly', Rolf Dobelli says, 'We fear loss more than we value gain'. 'Loss Aversion' is a concept in economics and decision theory which states that most people prefer avoiding losses to acquiring gains. For us marketers, what it means is that more people will be attracted by a headline which says they are missing out on something. These headlines grab the reader's attention. It gets us to take action because we fear that we may be putting ourselves at risk.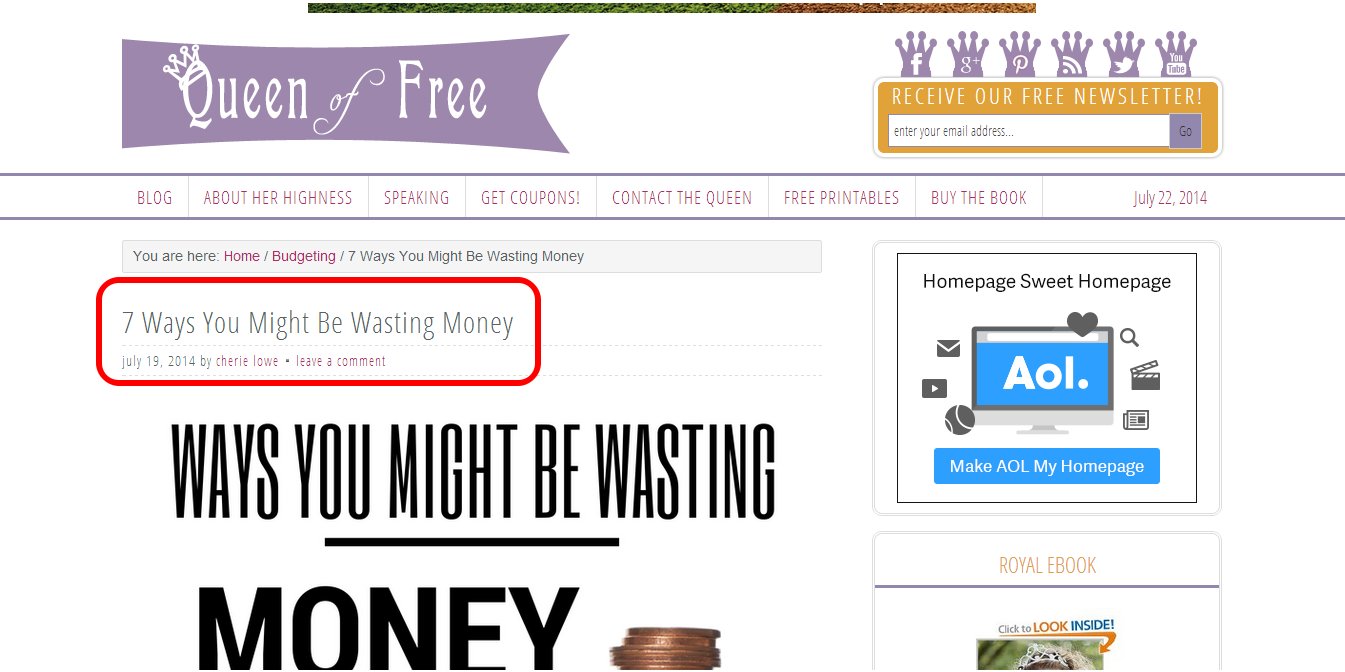 8. Create Authority Bias
People at positions with formal authority are often expected to make better decisions and fewer mistakes, and therefore their opinions and contributions are given higher weight. 'Authority Bias' is the tendency to take on the opinion of someone who's seen as an authority on a subject. Shrewd advertisers and marketers have been employing this cognitive bias for as long as we can remember. Using this tactic for your headlines makes them more compelling and attractive.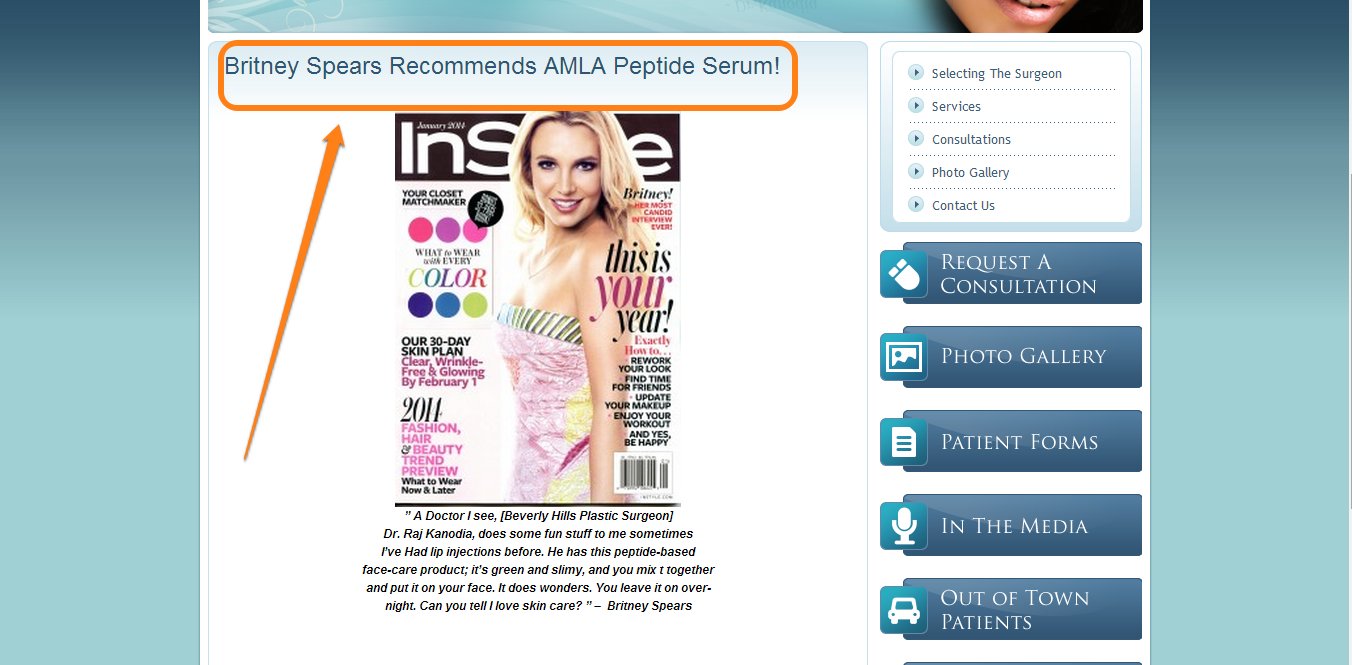 9. Create a perception of scarcity
'Scarcity' is one of the six principles of persuasion feature by Robert Cialdini in his seminal book 'Influence: The Psychology of Persuasion'. Saying 'limited time only' for a product offer increases customer interest because the reader feels a sense of urgency when he reads this. A perception of scarcity generates demand because no one wants to be left out.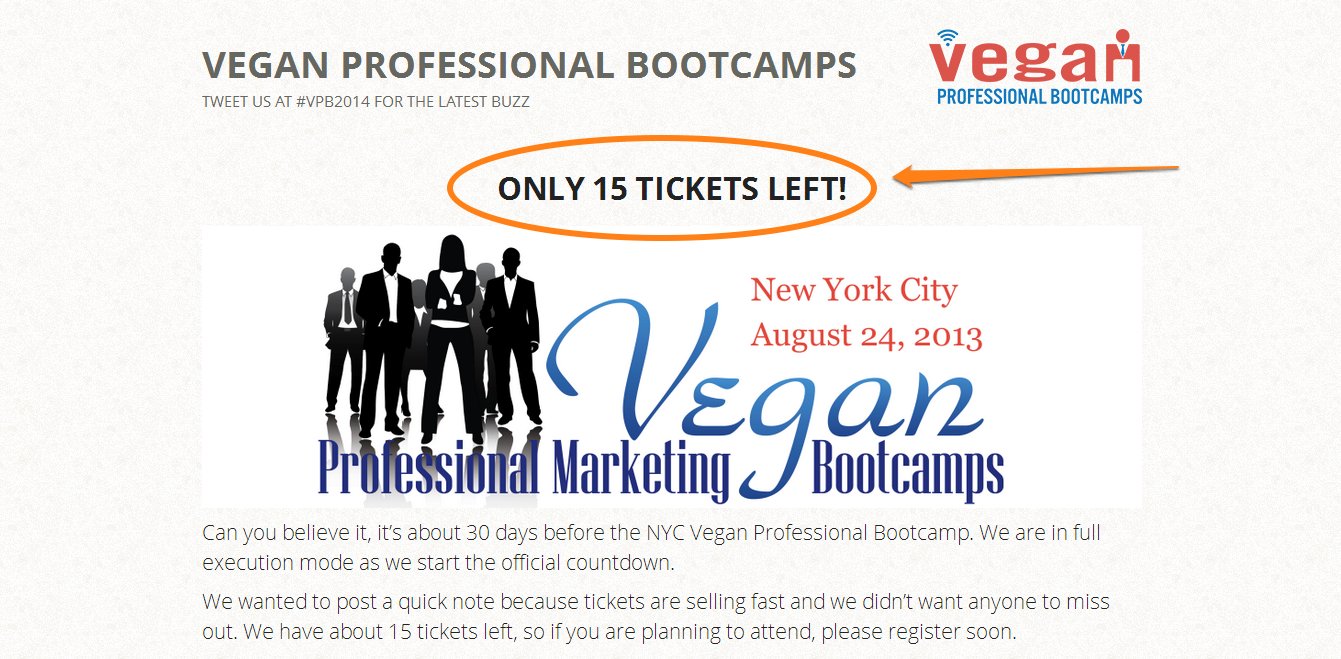 10. Make your headlines search-engine friendly
Using the right keywords in the headlines makes them more likely to come up in search engine results. This results in your site getting more organic traffic and, consequently, more conversion opportunities. However, the benefits of using the right words in your headline doesn't end there.
Using search-friendly terminology in the headline also means that you are using the same words as your customers are using when they are searching online. All good marketers know that to engage with your customers, you should talk in their language. Making the headlines as well as the copy keyword-focused means that customers find your content more readable as well as more engaging. Google Analytics has features that let you find out popular search terms that your customers are using to arrive at your website. Using those terms in your headlines help them make more conversion-centric.
So, there you go. Here are 10 tips to help you create kick-ass headlines that really light a fire under your conversion rate. If you have more ideas pertaining to headlines that you'd like to share, feel free to go ahead and comment below.