VWO Q&A: Personalization MasterClass
On 9/11, Rodolfo Yiu and yours truly collaborated for a "Personalization MasterClass". The agenda was notoriously simple – demonstrate the ease of personalizing Okta's digital assets. Okta has been VWO's partner in their quest for making digital experiences delectable and steering its personalization by leveraging our suite's capability was one of the many advanced tactics on display. Rodolfo was gracious to spare his time and demonstrate some specific personalization campaigns and their outcomes – for example, by personalizing content tracks for BFSI, Okta drove a 250% uplift in Click Through Rates (CTR) and subsequently, site engagement and conversions. By the end of the webinar, we were inundated with a flurry of questions from our audience and instead of answering them individually, we decided to club them together for an Almanac, of sorts.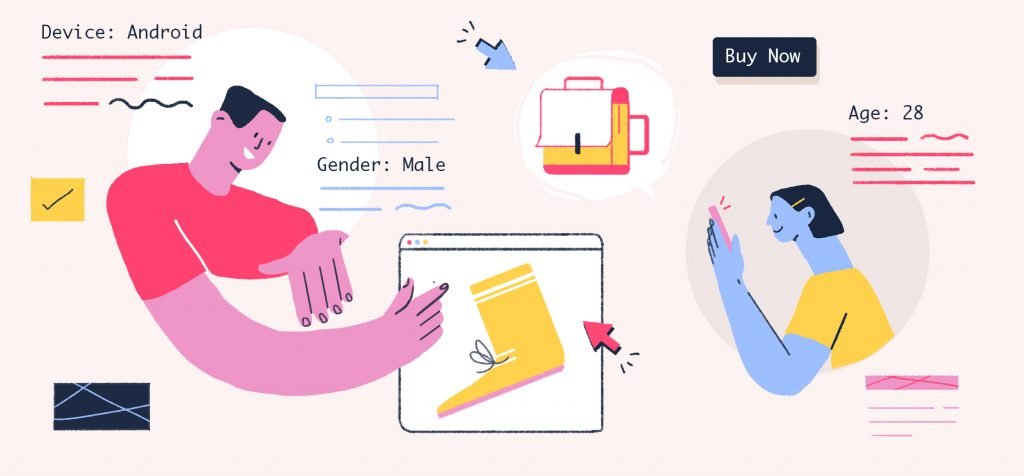 Some of these answers have been forwarded to us by Rodolfo while a few have been written jointly by us. We hope they dispel the many myths that accompany personalization's hype cycle.
Q. What tactics can I use to get content owners to be supportive and provide content and use cases for personalization?
– Rose Baldevarona, Microfocus
TL:DR – Deploy existing content to demonstrate early wins and drive the mandate for future programs.
[Rodolfo] At Okta, it dawned upon us early in our buying cycle that content personalization will serve as one of our tactical pillars. Content syndication is a key component of enterprise purchase and our hypothesis was that specific content tailored to marque industries should impact engagement and conversion metrics.
Instead of goading our content team to produce fresh content, we decided to invert our process. Our content team firms their editorial calendar in advance – to extract fresh content without proof of success would have been tricky.
We decided to handpick existing content written specifically for the BFSI audience. Luckily, we found enough existing quality content addressed to buyers at different life-cycle stages. Some were success stories addressed to buying committees from a Bottom Of The Funnel standpoint whilst a few pieces addressed research questions from a Top Of The Funnel lens (sidenote: Okta is an Identity Standard platform)
As one of our first few experiments, we decided to replace our generic content track on the homepage with BFSI content. By integrating Demandbase with VWO, we have been able to ingest VWO with industry data attributes, thereby allowing personalized content to be on display when a BFSI visitor arrives.
We got lucky. Till date, the experiment has netted us a 250% uplift in Click Through Rates for BFSI content tracks. Once we shared these results with our content team, driving shared content goals for personalization experiments was a breeze. After all, we all want big wins against our names!
Q. How do I incorporate personalization and on what platforms will it work?
– Diane Urban, AON
[Rodolfo + Bhavya] Before personalization captures your mindshare, it is important to know the biggest reason behind the high failure rate of most personalization projects.
For any personalization program to delight customers and your executive team alike, a marriage of the following three components is the flywheel of success
Successful teams have realized that the following schema works best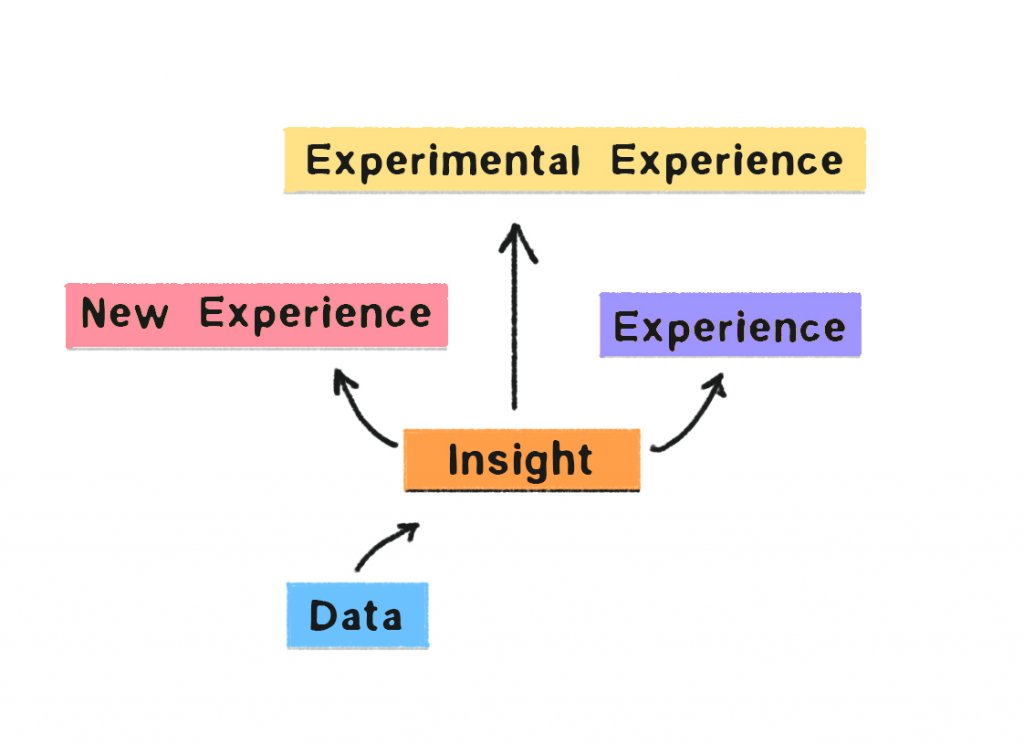 Whereas a majority of projects fail because their operational model looks like the following

That today's enterprises have no dearth of data is a lightweight statement. We don't feel the need to reiterate upon the observation. What is noteworthy though is the unfortunate fact that few organizations fail to build a feedback loop between their insights layer and the personalization engine. Let's revisit our BFSI example from above – using VWO's heatmap capabilities we realized that over 90% of visitors were scrolling down to the last fold quartile of one of our BFSI whitepapers. The whitepaper was previously languishing in one of the most remote corners of Okta's website. Almost immediately we exposed the said whitepaper on the homepage for delightful experiences.
Insight: 90% BFSI visitors scroll down to the last fold of our BFSI whitepaper
Associated Personalization Action: Move the said document to the homepage
Okta's personalization tech stack – Demandbase (for account data attributes), VWO (for personalization delivery and curating insights), Google Analytics (for conversion & engagement data)
Q. How can I measure the impact of personalization?
– Sarah Koch, Massiveart
TL:DR Compare converion rates and pipeline from personalized experiences vs. generic experiences.
[Rodolfo] This one is easy. At Okta, we do not serve personalized experiences for each visitor. There are a few focus industries and geographies that are ripe for personalized experiences in Okta's context. Before we commence our weekly marketing sprint, the team compares conversion rates for our default generic version vs. personalized pages. I can't reveal specific numbers but let me just put it this way – personalized pages convert at a ginormous rate than generic pages. For wholesome analysis, we also compare pipeline formation through personalization-induced conversions vs. conversions from our generic pages.
Q. What is the optimum level of personalization? Too much will create the risk of inconsistent messages laying around plus the difficulty of managing it.
– Hooman, Steelhouse
TL:DR Okta only personalizes for handpicked industries to minimize inconsistent messaging.
[Rodolfo + Bhavya] Great question. We always recommend a 'low frequency-high impact' personalization program. Like most enterprise sales distribution patterns, Okta is no exception to Pareto's principle – 20% of industries contribute roughly 80% revenue. This helps us focus on a few Lines Of Business (LOBs). By downsizing the list of possible industries to a select few, we have already eliminated the risk of 'personalization-induced fatigue'. We hope the explanation answers your question from a program lens.
At the individual campaign level, it is important to note that less is more. At Okta, we have strived to look at personalization from a 'delight' pedestal. If your sock subscription service is aware that you have weak knees for black socks (data from your past purchases) and presents you with a range of black socks, you will most definitely engage better. But if the same company is also aware that you subscribe to their foot deodorant products for stinky feet, will they reinforce the dark truth on their webpages? We highly doubt.
Extreme personalization does not work. It induces mistrust between the visitor and your brand. We have ensured that most personalization attributes are value-additive and not destructive. We experiment with personalized content, territory-relevant logos, CTA text and lifecycle stage content. Any more and it falls under 'extreme personalization'
Q. How B2B personalization differs from B2C personalization and what are other personalization types?
– Jurijs Trallis, Picanova
B2B personalization is IP-centric while B2C personalization is cookie-centric.
[Rodolfo + Bhavya] Before we abstract the difference between B2B & B2C personalization, it is important to note that most personalization programs have a common bedrock split into two constituents
User context

Age
Gender
Device type etc.

User behavior

Banner clicks
Content downloaded etc.
However, any similarities between B2B and B2C personalization end here. For all practical purposes, the single biggest difference between the two personalization modes is
B2B personalization is IP-centric while B2C personalization is cookie-centric.
Most B2B Identity Resolution platforms like Demandbase & Clearbit have invested in acquiring organizational IP data, at scale. Their proprietary systems match IP addresses of visitors with their respective organizations. Along with the organization's identity, these engines also inject multiple other data points like industry type, SIC codes, number of employees etc. for teams to personalize upon. On the other hand, B2C Identity Resolution platforms like Liveramp enable organizations to stitch disparate data silos and map them to a uniform consumer identity. Cookies are the binding force here.
Q. What is a quick approach to experiment with personalization for a SaaS business, which demonstrates its value & can help align the whole org behind this tactic?
– Ayush, Browserstack
TL:DR Okta started with content personalization for BFSI visitors. They did not create fresh content; instead they deployed existing content tracks that were in the highest quartile from an engagement standpoint
[Rodolfo] I have answered this above. At Okta, we did not create fresh content but utilized existing content for BFSI visitors. Once we were able to showcase a dramatic uplift in CTR and lead conversion rates, we were able build long term business cases.
The author would like to thank Rodolfo Yiu for enthusiastic collaboration in co-authoring this piece.