How to Apply Design Thinking to CRO
The search for better conversion is often attributed to the marketing approach.
However, it is just as much an issue linked to user experience (UX). Indeed, if the good practices aiming at increasing conversions are known and numerous, there comes a stage where it is essential to know the users better. It is then a question of finely analyzing the customer/user journey, building personae… in a nutshell: applying user-centric methods.
Design Thinking is both a method, a state of mind and a process. Its goal is to solve problems with a product or service in terms of user experience. It is a method that allows us to go deeper into understanding users, innovation, and design.
Upstream, Design Thinking makes it possible to focus the design of a product on customers and users. This process represents a powerful asset for companies because it makes it possible to optimize the project on its target and maximize the chances of obtaining conclusive results.
This allows marketing teams, designers, developers, etc. to not rely on intuition but rather on human-centered research, reflection, and design.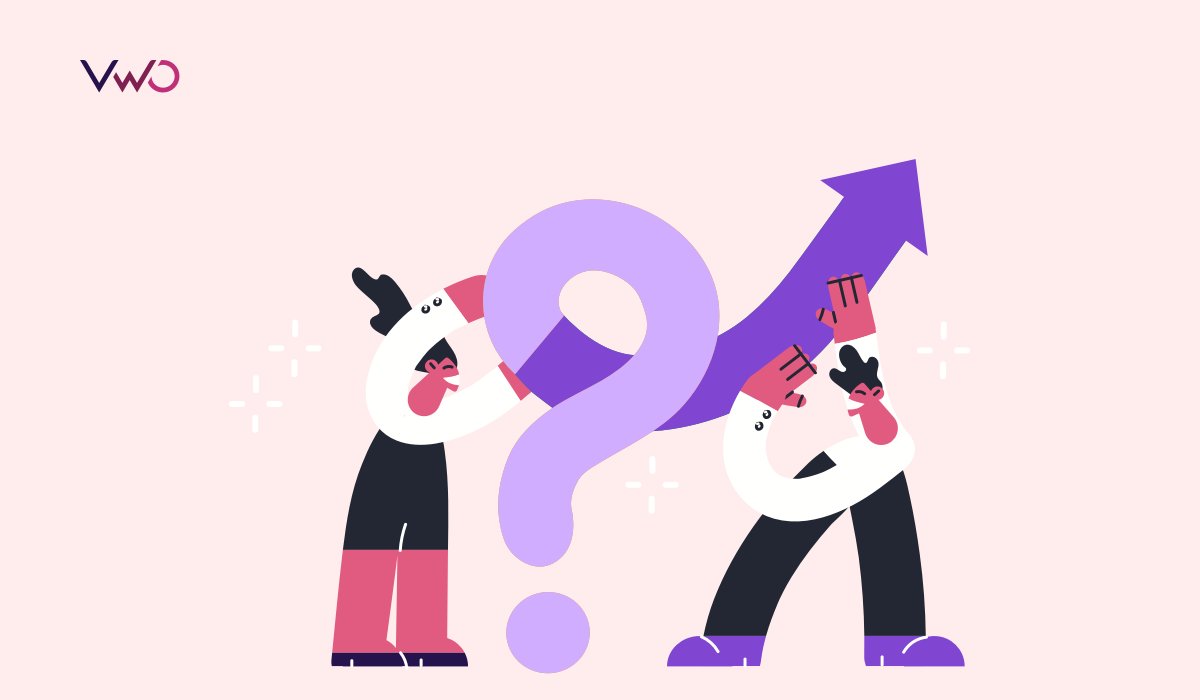 Conversion rate optimization (CRO) can be compared to the Design Thinking methods as its field is to set up a clear process to optimize the conversion rate of a website for very specific actions. This process is similar to that of Design Thinking in that it is also based on research, hypothesis, and testing.
Since markets, personas, and industries can be very complex at times, it's impossible to know what improvements will optimize the conversion rate. As with Design Thinking, intuition and opinion don't really have a place here. Considering that it is impossible to know what will work when it comes to conversion, innovation and testing are the main points to build on.
A common state of mind
The common mindset, therefore, is first of all to accept several truths:
The opinion does not count: Whether in Design Thinking or in CRO, subjective opinions do not really have their place here. It is impossible to put yourself in all users' shoes and fully understand them at first glance. You have to put your intuition aside and focus on reliable data. Of course, innovative ideas, opinions, suggestions can be offered, but they must come systematically from observations made and must then be tested.
It's impossible to know what will work: Of course, there are some basic universal rules to improve performance, like loading speed or accessibility. But when it comes to CRO, it's impossible to know in advance what will work. This is why the tests exist.
There is no such thing as a magical layout: No placement, no layout, no color is better for conversions. No universal rule exists to maximize the chances of optimizing conversions. The best practices that can be found all over the web work on some sites, but not on all sites. We must therefore stop thinking about "good practice" and instead think about "process".
And that's the huge common point between CRO and Design Thinking – both involve a very clear process: collecting data, finding solutions, making hypotheses, testing and analysis.
One way to make the most of data, rather than relying on opinions, is to use tools like VWO Testing and VWO Plan to build a knowledge base of learnings from completed tests. This way, you can really ensure your tests are impactful.
Understanding, empathy, and research
Whether in a process of Design Thinking or optimization of conversions, the first step is to empathize and put yourself in the shoes of the users.
It is important here to get to know the users in question with regard to their goals, fears, motivations, desires, demographics, geographies, etc.
Quantitative and qualitative data must therefore be collected in order to have the most advanced and precise understanding of users possible.
For the purpose of optimizing website conversions, the goal is to focus your UX research on the usability of the website and on the possible sticking points that can lower the conversion rate.
This research step can take into account several techniques:
Data analysis on Google Analytics: Quantitative data makes it possible to understand users and also the quality of the interface. It is possible to observe the most used browsers, the most frequent age group, or other demographic data. Regarding the interface, the bounce rate or the conversion rate on particular pages also allow a better understanding of the effectiveness of the website.
Polls / Surveys / Interviews: In terms of collecting qualitative data, the objective is to ask relevant questions directly to the users concerned. Whether it is through direct discussions with users or through online surveys, the goal is to obtain answers around possible improvements of the user experience.
Click/tap Tracking: Click tracking is also an effective method of understanding the habits and behavior of users in relation to the website interface. It captures the scroll and clicks of a group of users in order to establish heatmaps.

In any case, the ultimate goal here is to achieve empathy for users and understand as best as possible the different issues they are facing on your interface.
Define and analyze
Whether in a Design Thinking or CRO process, it is important to take stock of your qualitative and quantitative data in order to store and analyze it.
The goal here is therefore to start to understand the data and its impact on your conversion metrics. To do this, it may be interesting to bring together recurring user behaviors in personas, for example.
In this step, two questions concerning the data collected must be asked:
Is there a common problem faced by many different users?
Are there answers that come up often?
It is important here to sort the data and transform it into real observations which will help you to create hypotheses later.
This step therefore serves to clarify what to focus on to optimize the user experience and the conversion rate of the product in question. The goal is therefore to analyze the potential solutions and to choose those which will be the most coherent for the project.

Ideation and hypothesis
In a Design Thinking process, ideation consists of generating innovative ideas in order to find solutions.
Brainstorming and group work are therefore favorable here. Each member of the team can share their ideas in order to create a debate and make intelligent hypotheses.
With all the qualitative and quantitative data collected before, the goal of this final step is to find hypotheses to be implemented in future tests.
The objective here is to generate as many hypotheses as possible.
Finally, it is best to organize and tidy all the assumptions made with a rating system according to the ease of implementation and the impact on the user experience.
The important thing is to prioritize the assumptions that have great potential in terms of optimizing the conversion rate. This will allow you not to focus on details that are not worth investing in.
How does it work in practice?
A great use case is the one of UNICEF Spain who wanted to ​​improve the donation funnel and avoid the abandonment of its users.
With the help of live recording tools, a number of problems were identified on some pages, and with this data, Making Science carried out different tests with users to discover what was wrong in the process.
We discovered that a large number of users left the page in the first step due to usability issues and a process perceived as too long by the users. With this data, applying the user experience knowledge of the agency, and based on the results of the tests, it was decided to modify and reduce the funnel from 4 steps to 2, to see if this improved the percentage of user abandonment.
The result was an improvement of 86.3% of the conversion rate and 47.40% of the revenue.

The necessary expertise
In a Design Thinking process, collaboration is essential. It makes it possible to call on several expertise necessary for research, design, and testing.
For the optimization of conversions, it's the same thing. There are many aspects that must be mastered to develop conversions for a website.
Here are examples of roles that an effective Design Thinking team must contain to optimize conversions:
Data Analyst
Project manager
UX / UI Designer
UX Copywriter
Front developer
This also requires a mastery of many analysis and research tools such as Google Analytics, Tag Manager, VWO, and others: prototyping software like Figma or Sketch.
All these specialties are different and each have very specific objectives but they are complementary to optimizing the conversion rate.
CRO is often seen as an area reserved for large companies. However, Design Thinking, which is more popular, ultimately has the same objective as CRO: to generate and test innovative ideas in order to improve the user experience, the product or the conversion rate.
Design Thinking is therefore an ideal process for carrying out a CRO strategy.