4 Ways Virtual Reality Can Optimize eCommerce Business Conversions
When someone mentions "virtual reality", the first thing that comes to mind is gaming conventions and people furiously swinging a joystick in the air wearing space goggles.
But, virtual reality (VR) is more than just a headset that gamers use to play computer-generated simulations. VR has the ability to provide a variety of business opportunities. The ever-expanding technology is being adopted in multiple sectors, from healthcare[1], and real estate, to eCommerce. Here are some statistics about VR:
The VR industry will be worth almost $34 billion by 2022.
Over 26 million VR headsets will be sold every year by 2023.
71% of customers believe that brands that use VR are forward-thinking.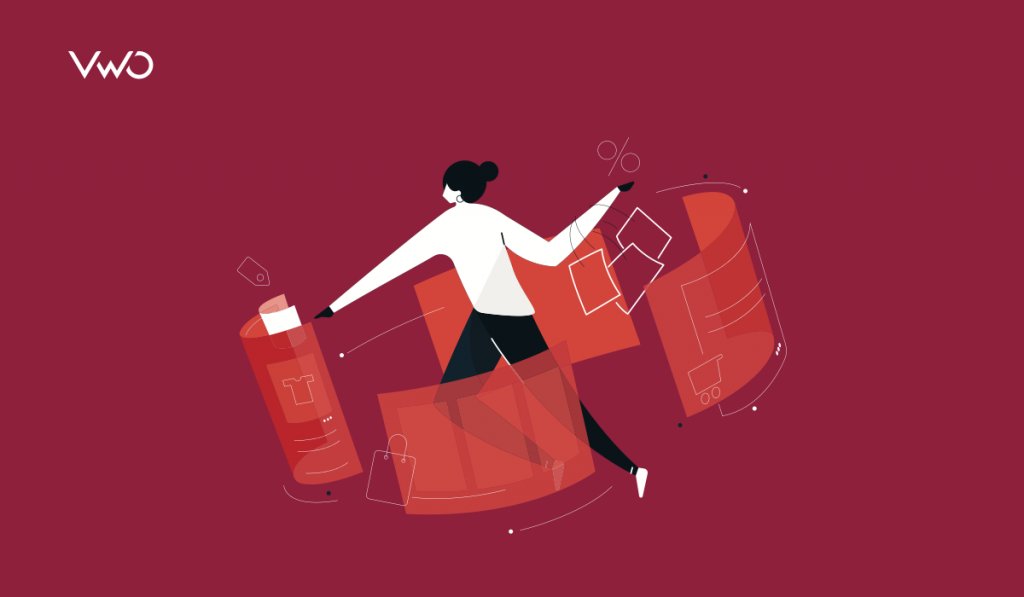 Related to VR is Augmented Reality (AR). This technology has the ability to enhance reality by superimposing computer-generated images. In this article, we will be looking at the potential of VR and AR and how it can be used to optimize your eCommerce business' conversion rate.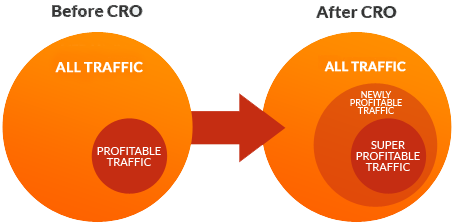 Testing if VR is right for your business
Just like any other good business decision, deciding whether your ecommerce website will benefit from VR/AR technology, needs to be backed by research and data. VR can optimize your conversion rate and grow your business, but first, you need to identify if it will help your specific company.
Conversion rate optimization requires a significant amount of research to determine your website's most suitable and effective features. This can include finding out which colors, fonts, and pictures resonate the best with your audience. Finding out if VR/AR is for you is no different.
The first step is understanding your target audience. Who is it that you want to attract and convert? Or, more importantly, who is it that you're not converting? Conducting surveys, questionnaires, and releasing polls about how your current audience feels about VR/AR being implemented are great ways to collect useful data. Here are a few data points you can consider gathering:
1. What is the main source of audience traffic?
2. How long do they spend browsing?
3. What are their major concerns with the ecommerce website purchasing journey?4. What are their feelings about VR/AR?
You mustn't miss out on these steps. A big conversion rate optimization mistake many businesses make is guessing. Collecting data and making decisions based on this insight is far more cost-effective.
Alongside surveys, there are other analytics tools you can use to collect behavioral data on your site visitors. The likes of Google Analytics and VWO Insights are invaluable in helping you understand your potential customers, and how VR/AR may improve their user experience (UX).
Such data also ensures that valuable marketing budget isn't wasted on ventures your audience never wanted or required in the first place.
You can collect visitor behavior data and glean useful action points with VWO Insights. Take a free trial today!
1. Testing
This leads us to the next point. Testing what your audience likes and wants. As we mentioned above, creating the best eCommerce page that increases your conversions requires finding out what resonates with your audience. After choosing which VR/AR options will benefit your business conversion rate (we will discuss these options in more detail below), it is important to test the different variants.
One of the most effective testing methods used to optimize business conversion rates is A/B testing. This is the process of creating two or more variants of a specific website feature, for example, a VR element, showing it to your audience, and measuring which variant performs the best. The conversion rate of each variant is measured, and the one with the higher conversion rate is used.
Let's say that you are considering implementing a VR marketing video onto your website, but you are unsure of which one to use. In this scenario, because the videos feature multiple elements, testing to see which one resonates more with your audience is known as multivariate testing. This testing technique is beneficial when you are observing two very different features.
The most important aspect of testing is learning from your errors. To ensure you optimize and continue to optimize your business conversion rates, it is vital that testing is constant and ineffective elements or features are removed.

2. Optimize your conversions with customer service
Good customer service is at the core of a thriving company. 84% of consumers said that customer service is a key deciding factor on whether or not they will do business with that brand[3]. In fact, 68% of customers are happy to be charged more as long as they are receiving good customer service.
An example of a company using VR to improve their customer service is Fidelity Investments. Fidelity has used VR for employee onboarding and training. This included VR team building, socializing, and most importantly, customer service training scenarios. This was particularly useful during the pandemic where only remote work was possible.
Fidelity also used VR to put their customer service teams in the position of the customer. This has helped the teams to better understand what their customers go through. Promoting customer empathy is a great way to improve customer relationships, and VR makes it easy.
Technology can improve many parts of the customer experience – for instance, many eCommerce websites have implemented the use of an AI chatbot. The latest up-and-coming innovation looks set to be AR. Live chat or chatbots have been proven to increase eCommerce conversions by up to 20%[4].
In some situations, customer support teams need to troubleshoot the issue over the phone or through contact center services. This is very common in industries like IT. Often, the customer service team member will require the customer to describe the issue over the phone. This can lead to multiple issues:
Lack of understanding between the customer and support staff.
Poor or inaccurate descriptions by the customer.
Increased frustration from the customer.
Using AR in these customer service situations is useful as it can provide staff with a visual representation of the problem and allow them to assist the customer in a shorter period of time.
Not only that, it can show the customer exactly what the staff is doing to help and it can teach the customer to troubleshoot the problem for themselves in the future. Providing customers with efficient support will optimize ecommerce conversion rates. Statistics show that good customer support can increase conversions by up to 156%[5].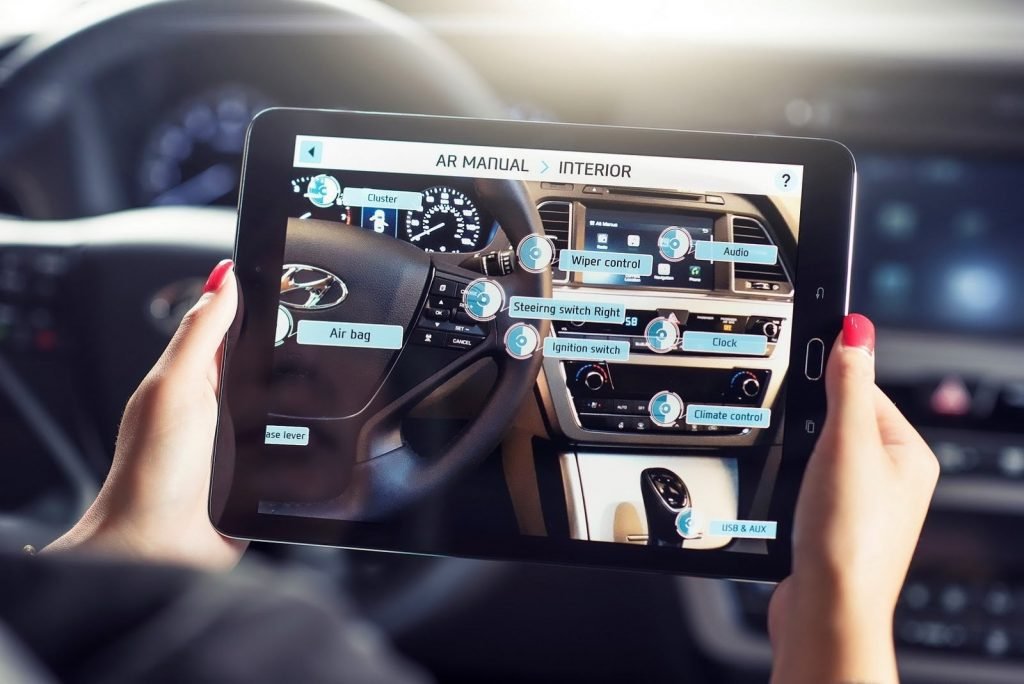 3. Optimize your conversions with user experience
Having the ability to test and try a product is an advantage for a consumer. Statistics show that customers are 58% more likely to buy a product or service if they have tried it out. This, however, can be difficult in an online setting. VR and AR showrooms allow eCommerce businesses to bridge the gap between online products and physical in-store items.
It's not just conversions, either. The average user visits a website for less than 15 seconds[6]. VR/AR showrooms have the ability to engage customers for longer. Websites with some form of VR have higher visitor retention and their websites are viewed 5-10 times longer.
A VR showroom allows the customer to immerse themselves in a digitally created environment. For retail, this means that shoppers can pick up and examine objects, open drawers, and even try on clothes.
An AR showroom, however, allows customers to superimpose your products into their own reality. For example, let's say you're working from home. You've upgraded your internet speed and invested in a virtual office service. You also want to buy a new desk for your home set-up, but you're worried about how it might look and whether it would be too big for the room. AR will allow you to view how the desk would fit into your home.
This is beneficial for both your company and your customers. Here's just a few of the benefits VR/AR showrooms can bring:
Customers aren't required to wait in changing room queues to try items on.
VR/AR reduces the number of returns because customers observe exactly how the products will look like on them and in their homes. For example, Macy's has reported that product return rates have reduced to less than 2% since the introduction of AR.
VR applications can be used to collect analytics such as most tried items, style preferences, and customer behavior. This data can then be converted into actionable insight that will help to manage your business.
All of these benefits will optimize your eCommerce conversion rate. In fact, over 60% of online buyers prefer purchasing products on websites that use VR/AR showrooms. Also, 35% of buyers state that VR/AR showrooms encourage them to purchase more often[7].
4. Optimize your conversions with marketing
Good marketing is a crucial component of ecommerce success. Consider this scenario. You're a company that provides interactive voice response systems. You use social media marketing and take advantage of conversational marketing. But, you're unsure about delving into the VR marketing world. Here's why you definitely should.
VR marketing has the potential to immerse customers in a world created by your brand that normal video marketing can't replicate. It can be visual and it can even be multi-sensory depending on the device that is used.
The key selling point of VR marketing is increased customer engagement. Right now, customers use ad blockers or quickly skip commercials, but with a VR experience, there is a higher possibility of consumer interaction. In fact, research shows that 360o adverts have an 85% completion rate compared to 2D adverts that only have a 58% completion rate[8]. This increased engagement will increase traffic and improve your conversion rate.
AR marketing is also an option. It's not as expensive as you might expect, either. Features like Instagram AR filters and Apple's ARKit have made creating AR marketing campaigns a possibility even for small businesses.
Using these novel marketing techniques is a great way to drive traffic to your ecommerce website and convert potential customers into paying ones.
Examples of great VR marketing campaigns
Merrell Trailscape VR was an experience created by Merrell to support the release of their new hiking shoe. It took customers on a dangerous hike through mountains and unstable wooden bridges, whilst they were 'virtually' wearing the new shoe.
A less action-packed but equally effective approach was Patron's "The Art of Patron" VR campaign[9]. The Tequila company used VR to tell their audience the story of how their product is made. They begin in an agave field and end at a glamorous night event.
One of the most important aspects of using VR marketing in eCommerce is the opportunities for emotionally compelling narratives.
Research[10] has found that:
VR creates an almost 30% increase in emotional engagement when compared to a 2D environment.
VR users are emotionally engaged for 34% longer when compared to a 2D environment.
You might be thinking how does this relate to you, your business, and the modern workplace?
Creating an emotional connection with visitors to your website is one of the most effective ways to increase conversion rates. Brands that aim to emotionally connect with their audience outperform competitors by 26%. Creating a compelling experience that your audience will remember is something all eCommerce businesses should aim to do, and VR makes this easier.
An emotionally engaged customer is three times more likely to re-purchase and recommend your product or service. They are also over 40% less likely to seek alternative brands. It's important for you not to just use VR as a technology but a tool to tell a story with.
Understanding your audience and engaging them emotionally is an effective tool for conversion rate optimization. In fact, emotional targeting can increase conversions by up to a staggering 1000%.
Conclusion
Creating a synergy between online and physical experiences is the essence of VR and ecommerce businesses have a lot to gain from the VR world. When implemented correctly, this technology has the ability to exponentially improve the customer experience and boost ecommerce sales.
Also, VR is enabling brands to connect with audiences in a way conventional marketing and advertising cannot. Leveraging VR and harnessing its immersive capabilities is something eCommerce businesses should be doing or should look to do in the near future to improve their conversion rates.