VWO partners with Gaprise to offer world-class experimentation solutions in Japan
VWO, the experimentation platform used by fast-growing brands the world over, recently announced a partnership with Gaprise, a digital business support company with a specialization in digital marketing technology, based in Tokyo, Japan.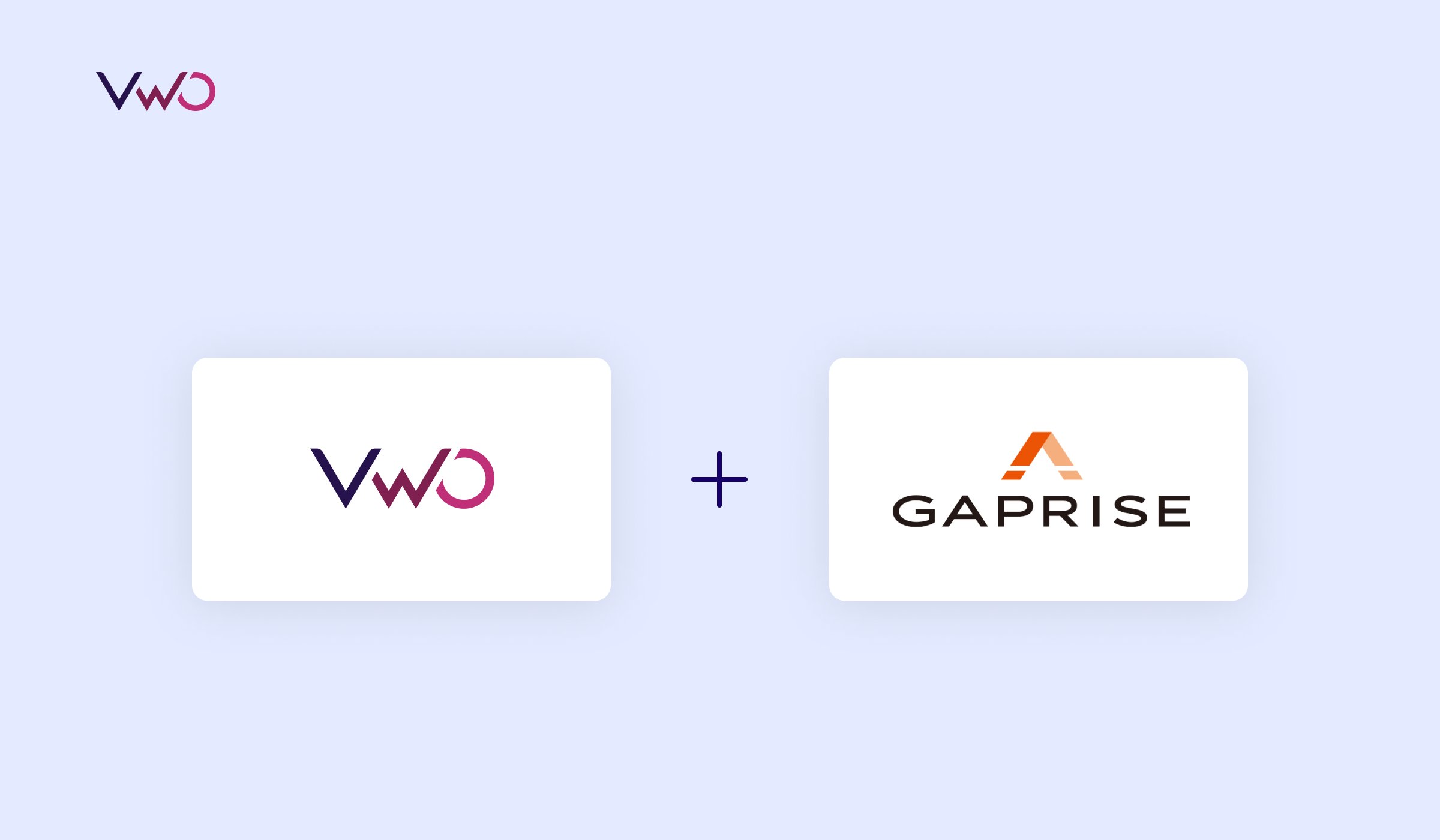 With an increasing number of companies choosing to opt for the right conversion rate optimization (CRO) solutions, this partnership is positioned to elevate the CRO and experimentation arena in the Japanese market.
VWO's robust experimentation platform and award-winning customer support combined with Gaprise's expertise in digital marketing technology and ever-widening global network of technology vendors will help fast-growing companies in Japan expand their CRO avenues through experimentation.
With this partnership, Gaprise takes a giant leap forward towards its vision to scour the best technology solutions from around the world and in turn offer greater value to its customers. The company aims to uplift the digital marketing environment in Japan by helping clients get the most out of their experimentation roadmap through VWO, and in the process, grow their business.
"We've partnered with VWO considering their flexible pricing structure that Japanese customers can choose from, and also as the platform supports native Japanese – again something that hugely benefits the market. As a solution partner offering consultancy services, we are sure this partnership will help our clients strengthen their CRO activities and accelerate their digital growth.", says Keiji Doi, Chief Operating Officer, Gaprise.
With over a decade of experience, Gaprise has a unique foothold in Japan through its strong alliances with hyper-growth startups like Monday.com, Yotpo, and ContentSquare, among others.
For VWO, this partnership strengthens its position as a leading A/B testing solutions provider in the Asia-Pacific region. With a product suite that caters to every requirement of effective experimentation – from visitor behavior insights to validating the CRO roadmap through testing – the company is strategically placed to add further impetus to the growing CRO market in Japan. 
"We're very excited to have Gaprise join our growing partner network. This partnership strengthens our commitment to enable Japanese brands to build delightful digital experiences. We're optimistic that our easy and intuitive experimentation platform combined with Gaprise's consulting expertise will go a long way in creating a significant impact on clients' businesses through well-suited optimization strategies.", says Sparsh Gupta, Co-founder & CEO, Wingify (makers of VWO).
About Gaprise
Gaprise is a company that supports digital business, with a focus on digital marketing. We search the world, and especially Israel, for ground-breaking and valuable technology solutions, and present our discoveries to markets and our client companies. Many of the technologies we handle have functions that enable deeper analysis than is possible with the technologies of our Japanese competitors or have functions that are unique and already becoming the global world standard but have yet to gain major recognition in Japan. With our eye on the markets of the future, we commenced sales activities in 2012.
As a result of many growing companies incorporating these technologies into their businesses, we have also contributed – albeit in a modest way – to the conception and creation of new markets. Furthermore, with partners that are publicly listed companies – such as monday.com and Riskified – or that have grown into mega-businesses by successfully procuring capital in the order of several hundred million dollars – such as Contentsquare and Yotpo – Gaprise is demonstrating increasingly stronger leadership in a diverse range of markets.
About VWO
VWO helps more than 2500 brands like Domino's, HBO, eBay, and Disney create and deliver digital experiences loved by their customers. It is a connected platform that offers insights into visitor behavior, planning, and A/B testing capabilities, and easy deployment of changes – all within the same environment – to empower businesses to improve conversions across the entire customer journey. Conversion rate optimization experts in more than 90 countries trust VWO to perform data-driven A/B testing on their products and apps.