Browsers Are Changing Push Notification Opt-In Process And Here's How VWO Engage is Ready For It
What Has Changed in Browsers?
In a recent announcement, Google Chrome and Mozilla Firefox said that they will be making changes to permission prompts for web push notifications to make the visitor journey on a website that uses notifications seamless.
Enter Quiet Notifications
The change on these browsers is in the opt-in process for push notifications. Google and Mozilla are introducing browser changes that will make opt-in prompt for push-notifications less visible or quieter.
Let's understand these changes for different browsers:
Google Chrome: For Google Chrome version 80 and onwards for desktop and android browsers, quieter notification prompts will be enabled first for users who typically block notification permission requests

and second, on sites with

very low opt-in rates

. The

quiet notifications

will appear as below: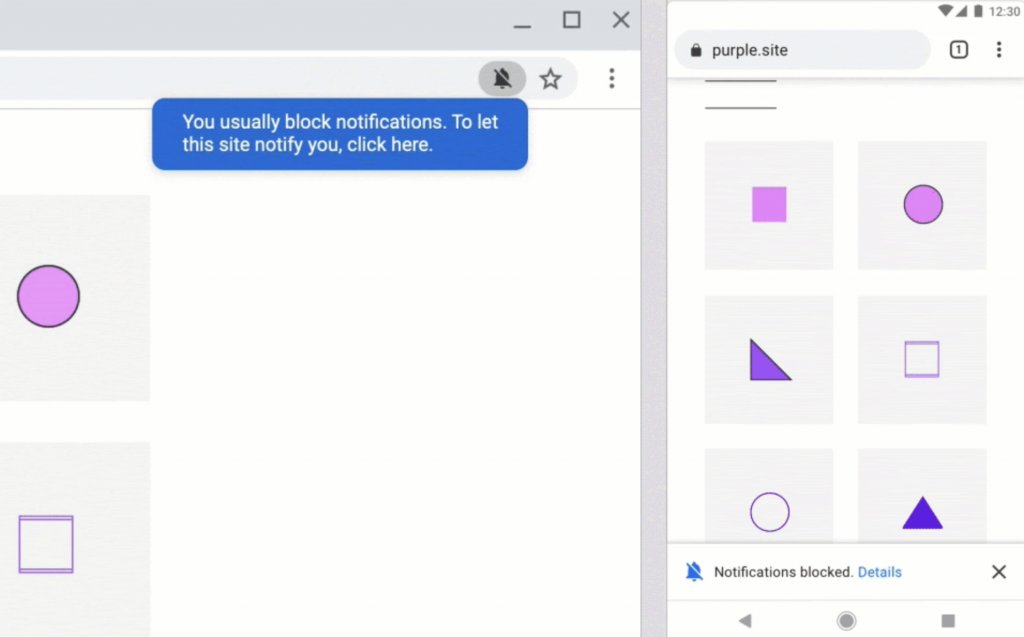 2. Mozilla Firefox: From Mozilla Firefox version 72 launched on 7 January 2020, the desktop browser will no longer show permission prompts unless the user has interacted with the website prior to the request. Interaction, in this case, implies that the user has performed a tap, click, or pressed a key.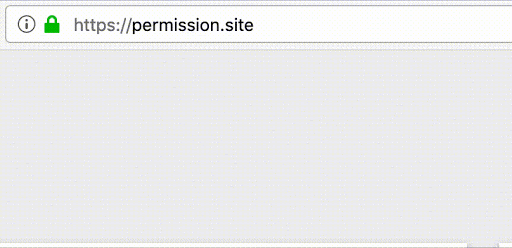 3. Safari: The Mozilla Firefox type behavior already existed in safari 12.1 and above, meaning that unless a user interacts with the website, the notifications prompt won't be shown.
VWO Engage Will Still Help You Make Quite an Impact
Enters 2-Step Prompts
To ensure that the opt-in process is more meaningful and as a website owner, you answer why visitors should subscribe to notifications from your store, we have made the 2-step prompt the new normal for all the notifications sent through VWO Engage.
What it essentially means is that instead of a one-step opt-in process where the browsers could penalize you if a lot of users "block" the opt-in, we will follow a two-step process. This will allow users to understand the value your notifications can provide and even if they decide not to opt-in you will not be penalized by the browsers.
This is how a one-step prompt looks like:
This is how the two-step prompt in VWO Engage looks like: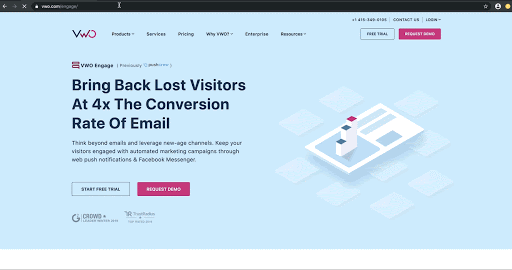 We will enable this by default for Google Chrome version 80, Mozilla Firefox version 72 and Safari version 12.1 and above.
All the browsers running on older versions would continue to work on your current setting. You can, however, switch back to one-step by going into your account settings (we don't recommend it though)
Let me help you understand how this helps your brand: 
It will help you collect subscribers who are really interested in hearing from you and engage with your website. With a custom message, you can add more context to make the process of opt-in more meaningful.

You are able to smartly navigate being 'silenced' by the browser automatically because you only show the native browser prompt to those visitors who show interest by clicking 'Allow' on the VWO Engage custom opt-in mechanism asking for permission. This safeguards your website from being penalized against 'denied' opt-ins.
Note: This will be a default setting in Mozilla Firefox and Google Chrome to help you successfully navigate these browser changes and at the same time leave quite an impression. 
To sum up, nothing changes in how you send notifications. With VWO Engage, we are gearing you up to be ready for a quieter world of notifications and win your website visitors while safeguarding yourself from being penalized. 
For any questions, you could reach out to our support team.