Browsers Are Changing Push Notification Opt-In Process And Here's How VWO Engage is Ready For It
Google Chrome and Mozilla Firefox have recently made changes to permission prompts for web push notifications. The intent is to make the visitor journey on a website that uses notifications more seamless. We'll take a look at what the changes are, and how VWO Engage will still enable you to use powerful web push notifications to drive engagement and conversion with your website visitors.
Enter Quiet Notifications
The key change on these browsers is in the opt-in process for push notifications. Google and Mozilla have introduced browser changes that will make the opt-in prompt for push-notifications less visible or 'quieter'.
Let's understand these changes for different browsers:
Google Chrome:

For Google Chrome version 80 and onwards, quieter notification prompts are now enabled first for users who typically block notification permission requests, and second, on sites with very low opt-in rates. This change is across both desktop and Android browsers. The

quiet notifications

will appear as below: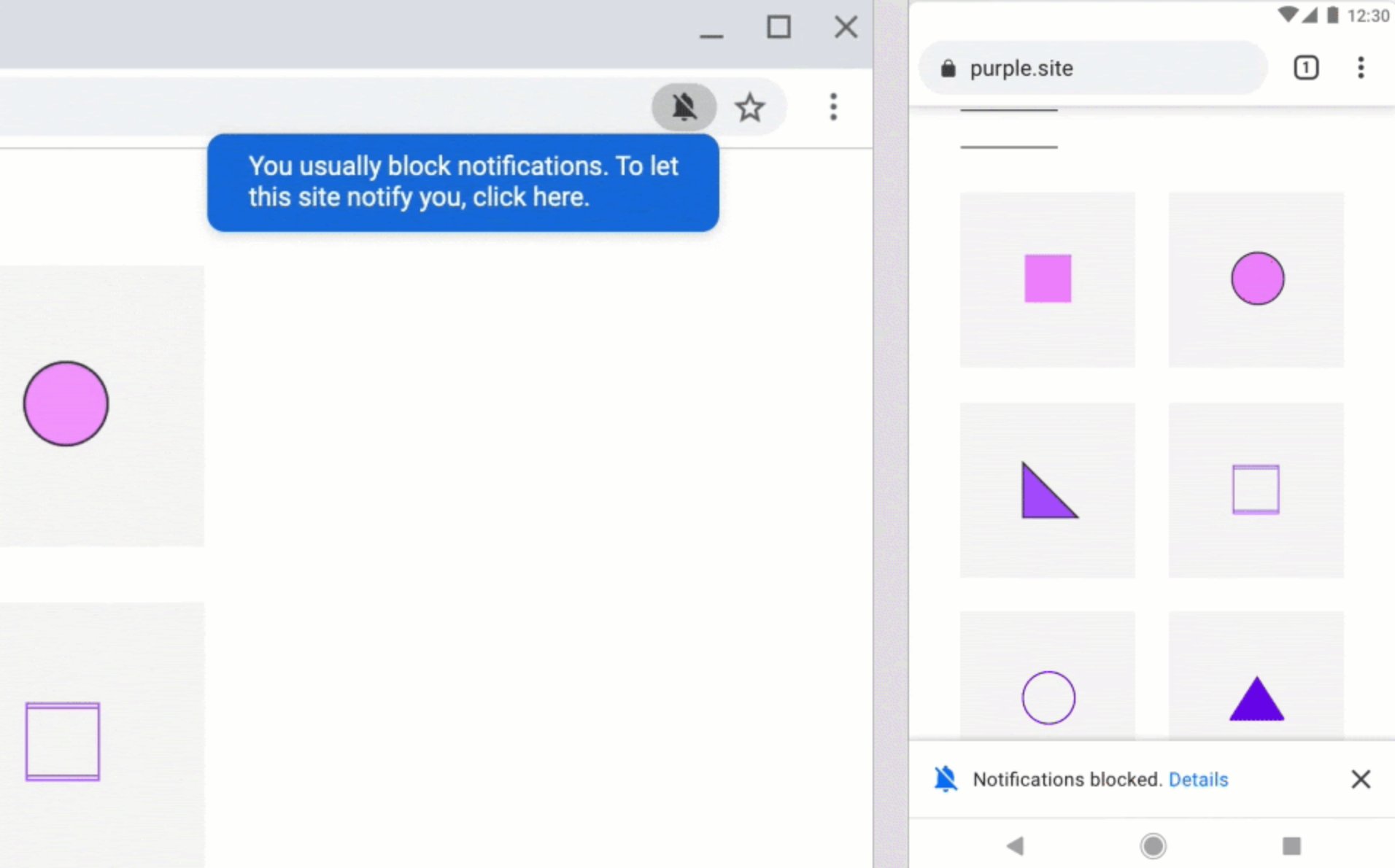 2. Mozilla Firefox: From Mozilla Firefox version 72, the desktop browser no longer shows permission prompts unless the user has interacted with the website prior to the request. Interaction, in this case, implies that the user has performed a tap, click, or pressed a key.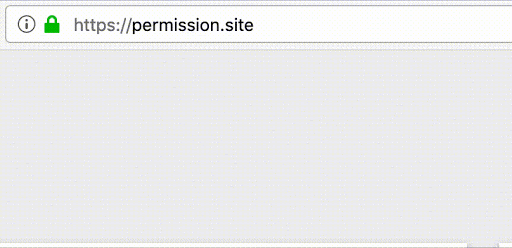 3. Safari: Safari previously introduced the changes that Mozilla Firefox has adopted. So in Safari 12.1 and above, unless a user interacts with the website, the notifications prompt are not shown.
VWO Engage still helps you make an impact
Shifting to a 2-step prompt process
Our goal with the 2-step prompt process is to ensure that your overall acceptance rate is as high as possible. The way we have solved this is to make the opt-in process more meaningful for the user. We have made the 2-step prompt the new normal for all the notifications sent through VWO Engage. Not a VWO Engage user? Find out how VWO Engage can help you convert visitors into customers with a free trial now.
What this means is that instead of a one-step opt-in process where browsers could penalize you if a lot of users block the opt-in, we will follow a two-step process. This will allow users to understand the value your notifications can provide. And make a more informed choice. Even if they decide not to opt-in, you will not be penalized by the browsers.
This is how the one-step prompt looked like. The visitor was not given much context or information to be able to choose between block or allow.
This is how the two-step prompt in VWO Engage looks like. Having one more step gives you the chance to display more contextual information and succeed in allowing the opt-in.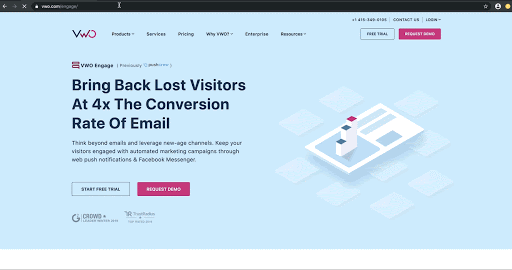 We will enable this by default for Google Chrome version 80, Mozilla Firefox version 72 and Safari version 12.1 and above. 
All the browsers running on older versions would continue to work on your current setting. Although we don't recommend it, you can switch back to one-step by going into your account settings.
There are two key ways this will help your business:
With a custom message, you can add more context to make the process of opt-in more meaningful. Only subscribers who are actually interested in hearing from you and engaging with your website will be collected. 

You are able to smartly navigate being 'silenced' by the browser automatically because you only show the native browser prompt to visitors who show interest by clicking 'Allow' on

the VWO

Engage custom opt-in mechanism asking for permission. This safeguards your website from being penalized against 'denied' opt-ins.
To sum up, nothing changes in how you send notifications. With VWO Engage, we are gearing you up to be ready for a quieter world of notifications and win your website visitors while safeguarding yourself from being penalized.