Around 99% customers end relationships with companies that fail to build customer trust.
According to a Cybersource survey, 73% consumers feel shopping online is riskier than shopping offline.
More than 90 percent of visitors are jittery and concerned when shopping on new or unknown sites.
These three findings, sourced from three different studies, point to a single problem — perceived fear, distrust and doubt in the mind of customers while shopping online.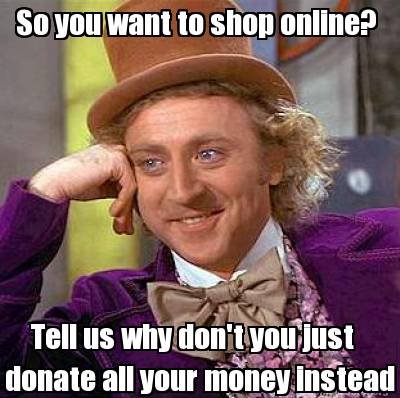 A lost cause?
A whopping 9.1 billion in online sales revenue is lost every year because of shoppers' fears (and this is 2008 data). But is that it? Is there no way to remove these doubts and build long-lasting trust with these reluctant users? Turns out there is! But before that, let's understand the problem at hand in a little more detail.
The 7 customers' fears that are bleeding you money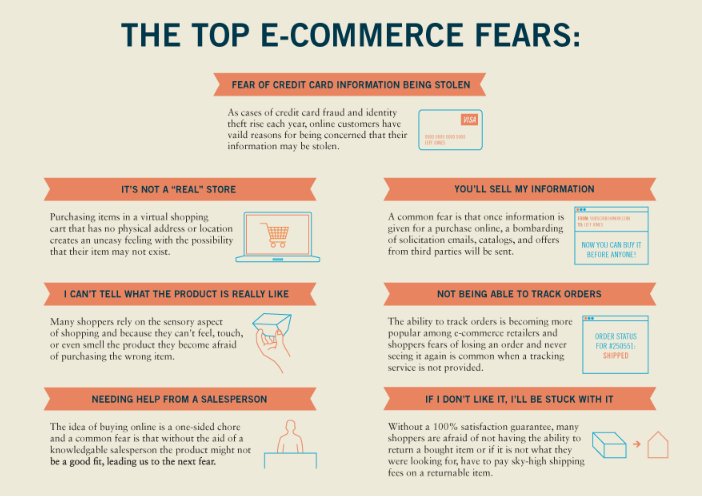 More than 50% of Internet users avoid buying online because they are afraid their financial information might be stolen. Now depending on the market capitalization and brand image of your company, this means you have the potential to double your customer base. You could coax these potential 50% users into shopping by ensuring their credit card information is not misused.
This is what you could do.
1) Use identifiable trust badges

They are nice and reassuring and have the power to stop a user in his track when on a 'Control + W' clicking spree. A Visual Website Optimizer user, Bag Servant, increased conversions by over 72% by adding a trust badge. Another client, Karsten Lund (a conversion specialist), A/B tested an e-mark on an eCommerce store to register 32% increase in conversions.
But tread with caution. Trust icons backfire if they are not well known. According to a study, 75.66 shoppers say they have once decided against shopping as they could not recognize any of the trust logos.
2) Always open in https


Don't you worry. We've got your back!
Shakespeare might have discounted the importance of names — thanks to the famous "What's in a name" quote. But when it comes to online security, don't discount the importance of even a character. A mental red-alert flashes in the mind of the user the moment he sees that 's' missing after the http. The s, after all, stands for 'Secure'.
3) A line about safe transactions
Doubts take time to whither. Just merely flaunting your trust badge on the homepage won't do. According to a report, 83 percent of consumers usually want more assurance that their information is secure. So you will have to keep assuring the user that they are in safe territory all through the conversion funnel. Flash in a considerate message about how all their transactions are safe at the checkout page.
We've even got proof! Slideshop.com used A/B testing to add a line about privacy information on its checkout page and increased sales by 15 percent.

4) Media coverage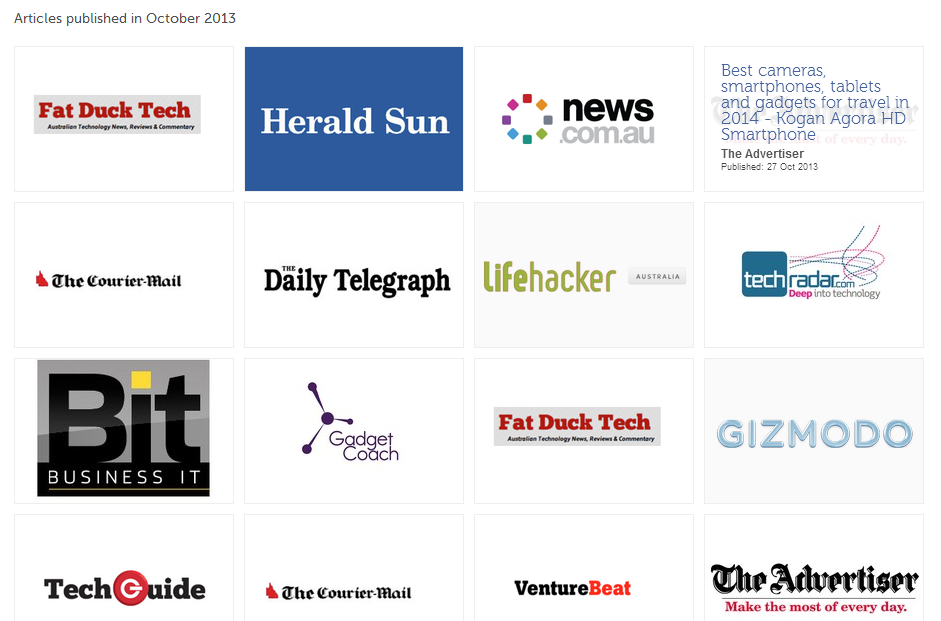 If you have been lucky enough to get any press coverage, don't think twice before telling the world about it. You don't want to compile all those newspaper clippings in a cute scrapbook for memories. I mean no harm in doing that. But any third party endorsement on the website is going to boost your credentials like anything.
5) Cash/Collect on delivery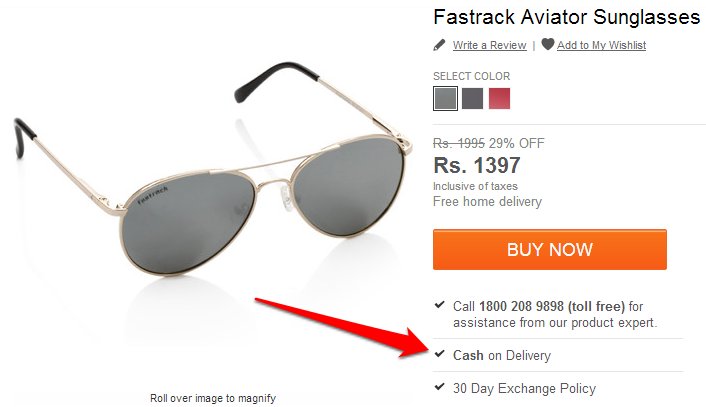 Eradicate the problem from its very roots. Give them the option to pay when a product is delivered. This is as fool-proof as you could get and should satisfy the king among the skeptics.
6) Don't be too generous with the discounts
If you are newbie, the temptation would be to offer mouth-watering discounts so that the user effortlessly dumps the Targets and the Amazon to shop with you. But hold that thought. Offering massive discounts could breed suspicion in the mind of the user. Instead, offer discounts that are marginally higher than your competitors and give them a price comparison chart.

Cases of fake websites duping naive customers are not uncommon. One of the biggest pitfalls of online communication is our inability to comprehend that there is a human being at the other end of the screen. Messages are customized in vague, generalized terms addressing the masses.
Follow these tips to ensure the customer is not left with no doubt that you are real store.
7) Tell them where you put up
Most websites miss the mark here. Their Contact Us form will have multiple fields asking for the user's name, phone number and e-mail ID. They will also generously display the e-mail IDs of different department heads. But their physical address could go down in the list of all time epic mysteries.
Physical addresses are one of the biggest proofs that you exist and are not operating out of some devil armchair. Adding a store locator search gives you even more credibility. And if you can incorporate a Google map, you deserve a virtual high-five for that.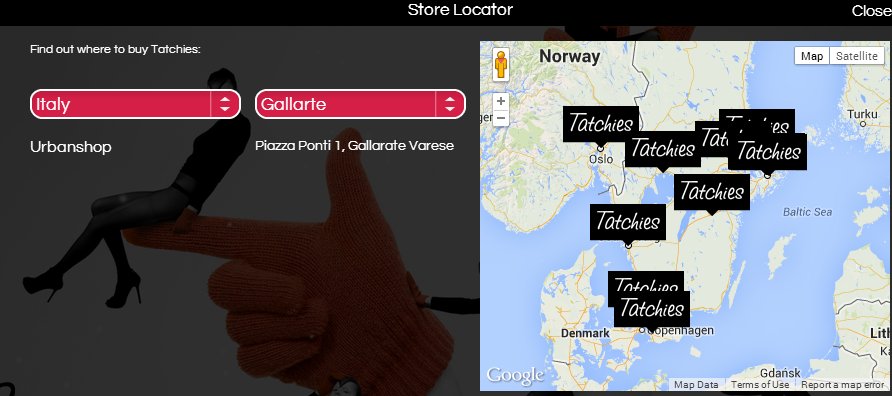 8) Human photos
Conversion Scientist Brian Massey calls stock photos 'business porn'. Head to a studio for a professional touch, take a selfie or just ask a friend to put that 41 megapixel phone to some good use. Touch it up in Photoshop if you want and put it out there on the 'About Us' page.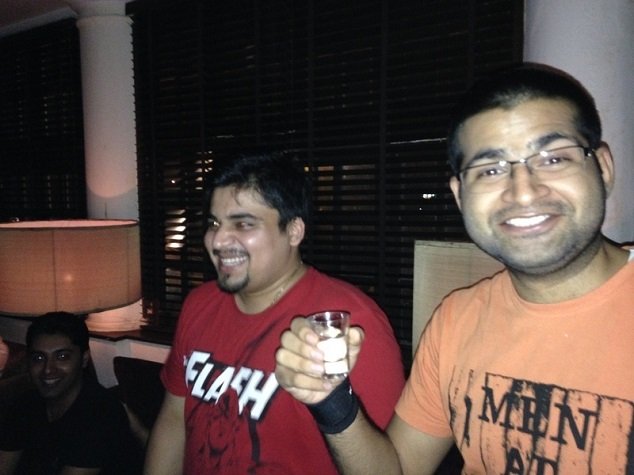 Dhruv and Rohit high as kites during one of our Friday parties – still better than a stock photo.
Why you ask? Because human photos increased conversions for two Visual Website Optimizer customers. Here's the blog post if you want to know more about the two tests.
9) Introduce your team
Whatever doubts your photo can't douse, the profiles of your team members will. Now this is going to do two things — boost the morale of your employees and flush those fears down the drain.
Need creative ideas to conceptualize your Team page? Take a look at how Lusetea gives each of its team member an alter ego.

10) Post pictures of buildings or warehouse
A few candid clicks here and there of the staff at work would help you showcase the company culture and automatically instill trust in the mind of the visitors.
11) An About Us page that tells your story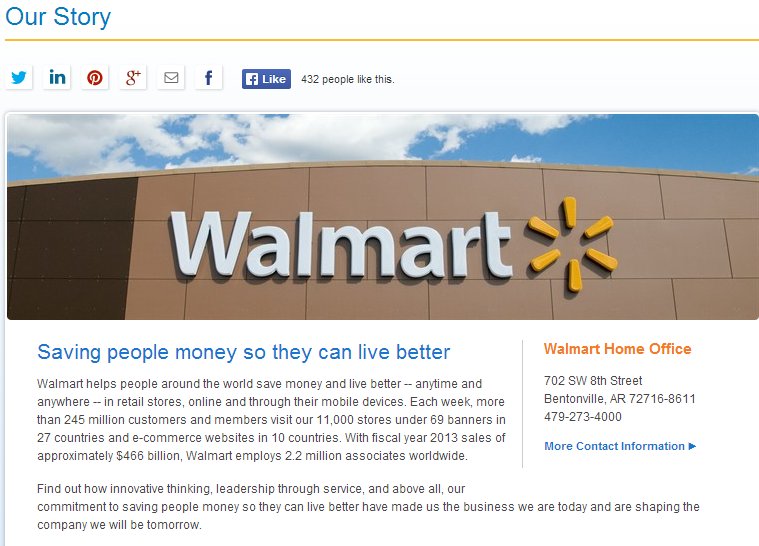 About Us pages are ubiquitous. The chances of not finding one on a website are rare. And one's chances of being able to differentiate one from another are also quite rare. Putting some thought behind how to write your story will go a long way in projecting a distinct image to your visitors (read: also increase sales).
Be honest. Reveal interesting details (Check Point 7). Strike an emotional chord with the visitors.
12) Give them a virtual tour of the office
This is of course one of those extra things you could do. But if you decide to shoot a video, do it in a way that reflects your company culture. No one wants a museum tour, show them the interesting stuff or make it super fun like these guys did. Viral is the word here.
13) A testimonial to your success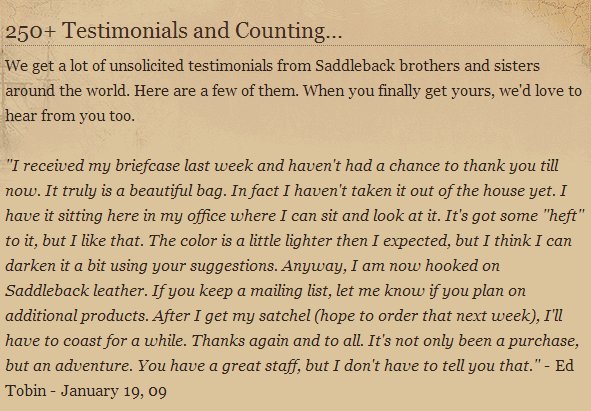 Again, a third party endorsement in the form of a testimonial can put you in the league of authentic websites. WikiJob, a UK company, realized this when they tested a customer testimonial on its product page. The result? 34% increase in conversions.
Just make sure not to hire a ghostwriter to manufacture your testimonials. Because frankly my dear, it shows.
14) Vibrant blog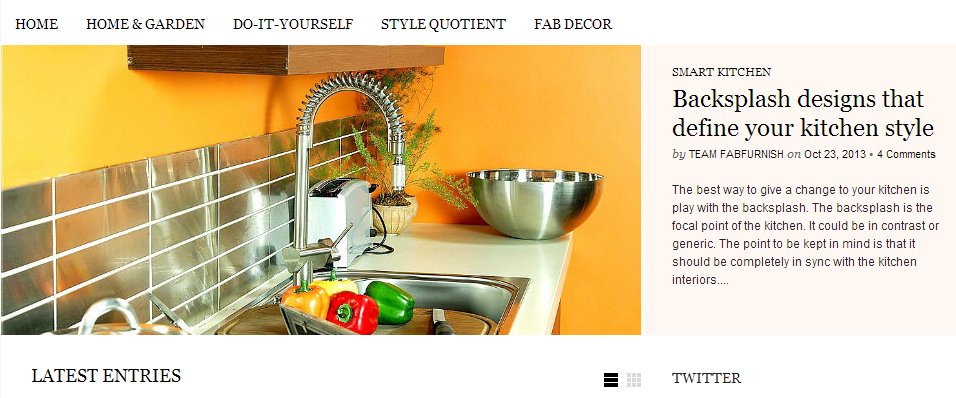 There couldn't be a greater testimony of a website's legitimate existence than a vibrant and regularly updated blog. And it is a LOT of effort, so a business that regularly blogs obviously wants in for the long term. Also, team blogs (here's ours) are a great way to showcase your company culture.
15) Frequent updates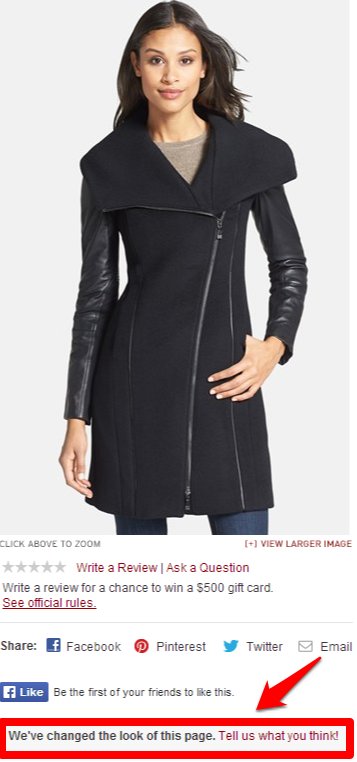 A website that hasn't been updated for long is the visual equivalent of a store that has dust piling on its mannequins. It just breeds suspicion in the mind of the visitor about its authenticity. Keep updating information or put in new offers to maintain the freshness. One way of doing this is displaying a new deal every day.
16) Newsletter subscription

This is taking the blog to the next level. If writing a blog is hard, creating an entire newsletter is harder still.

Customers leave behind their footprints on a website when they make a purchase. eCommerce websites have an entire universe of information on users – right from the name and contact details to the finer psychological traits and buying habits.
Here's what you can do to make sure the customer is assured his information will not become public knowledge.
17) Privacy policy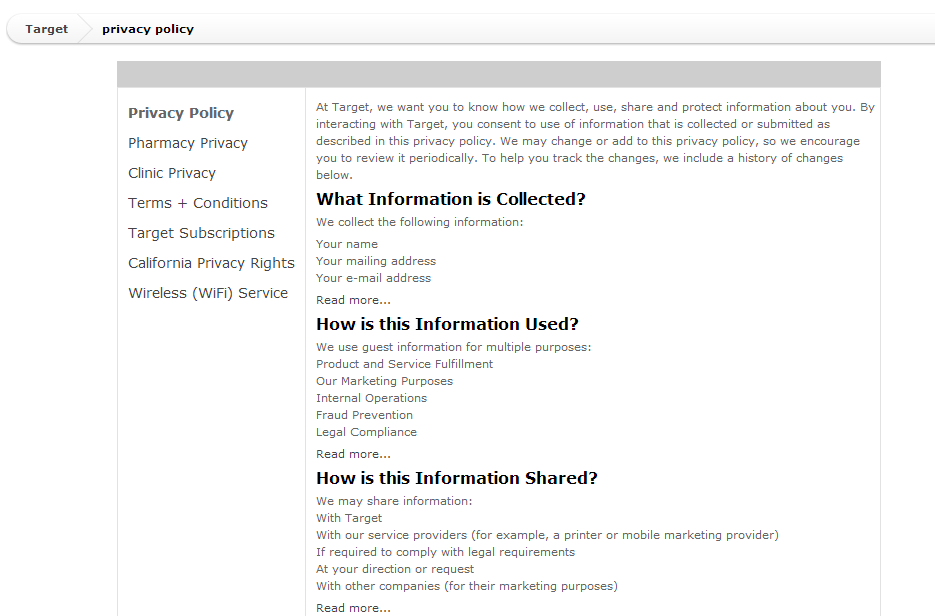 A comprehensive and easy to understand privacy policy stating the customers' personal information will be safeguarded is a must. Here's a report on best practices adopted by businesses to protect personal information of customers.

One of the major limitations of online shopping is the inability to touch, feel or smell products. So you have to make the best use of the two things the customers can do. SEE and READ.
18) Super descriptive copy

Do those slippers feel like feathers on the feet or do they slide on automatically as if they had a mind of their own? Writing product descriptions that go beyond the typical style, fit and color gives your potential customers extra intelligence to make purchase decisions. Here's a guide on how to write amazing product descriptions.
19) Stunning photos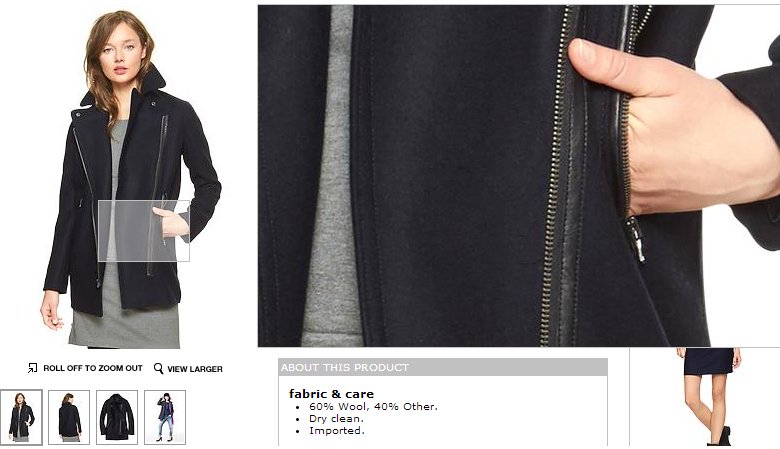 To put it bluntly, a user buys a photographic representation of a product when purchasing something online. The photo holds the promise of the actual product. Make sure your product pictures include multiple shots, clarity, detail, depth, are zoom-able and look absolutely stunning.
20) Customer reviews

What is still left desired in a product copy can be achieved through reviews. The question of how a product turns out can be answered though customer reviews. And yes, they increase sales too.
21) 'Authentic Dealer/Reseller' certificates
If you're a certified reseller for a larger brand, let your visitors know that upfront. It tells visitors that they ain't buying an imitation. This is especially true if you're selling something that can easily be copied and faked. For example, ExpressWatches increased its sales by over 100% by using a 'Seiko authority seal' on its product page.

22) Order tracking tool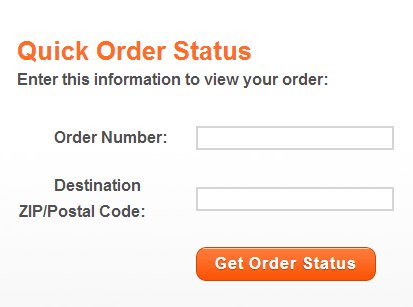 Keep them in the loop. Let them know exactly what time the order was shipped and when can they expect the delivery man at their doorsteps. Empower the customer. Give them a way to track their order.

A salesperson not only resolves the infinite queries of the customers, but also persuades them to make the right decision. While online businesses are devoid of this virtue, there are many ways to replicate the human touch.
23) A phone number to reach out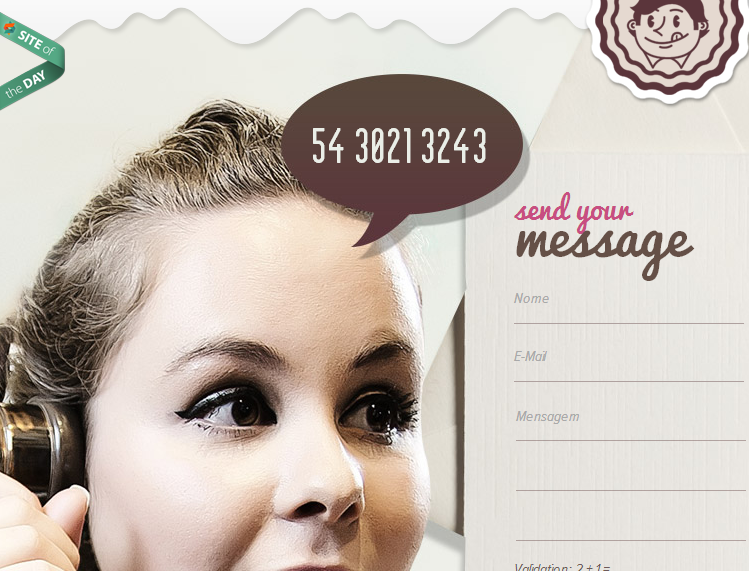 Display your phone number prominently on the homepage. Train your customer executives to go beyond the script and really understand your customers' needs. Zappos encourages its online visitors to talk to its support staff — even if to just discuss the weather!
24) 24/7 Live chat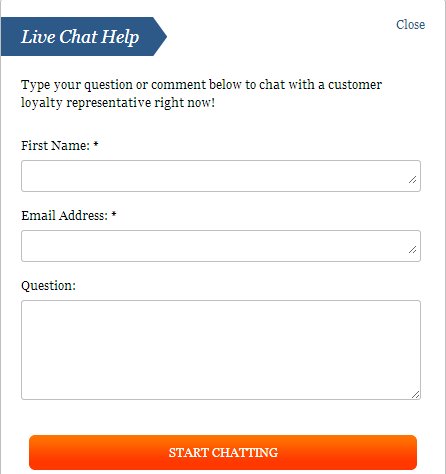 A live chat icon is a massive psychological assurance to the clueless customer. It has increased conversions for one of our customers in the past. Just make sure you've got the team setup to keep the promise of 24/7 assistance. Being offline a bit too often is a turn off.
25) FAQs and help section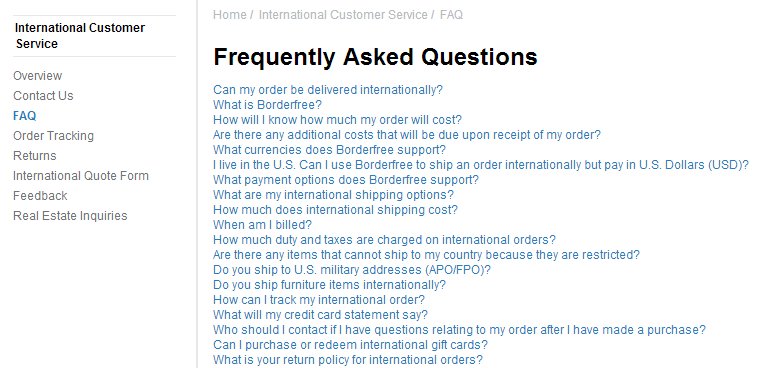 A lot of customer queries and problems can be addressed through a comprehensive FAQ and help guide.

The fear of the product not turning out they way it is promised or expected is a legitimate one. Here's what you can do to get rid of this barrier for once and all:
26) Money-back guarantees
It's one thing to to be able to buy a different product of the same value, but there's nothing like getting all your money back. it eliminates all the perceived fears in the mind of the customers. Want proof? Read how Understand Quran Academy used a 30-day money back guarantee icon on its product page to see 32% increase in sales.
27) Detailed returns policy
Have a comprehensive return policy which answers all the return-related queries of the customers.
Word of caution
Don't try and implement all the things that have been listed above. Employ only those credibility boosters that are relevant to you. Also, A/B test them to see which ones work for you and which don't. To get started with A/B testing, sign up for a free trial of Visual Website Optimizer.
Credits