5 Strategies Conversion Rate Optimization Can Adopt From Football
The ball is round, the game lasts ninety minutes, and everything else is just theory.
— Sepp Herberger
In Portuguese, football is known as o Jogo bonito, which translates to 'the beautiful game'. At VWO, we believe that like football, conversion rate optimization (CRO) can be done beautifully. That said, CRO is a complex topic. There is a lot of information to be processed and many potential tests and courses of action, which can get quite overwhelming even for seasoned digital marketers. To help simplify this, we've discussed five key strategies from world-leading football teams in this article that you can adapt to create and run a high-performing CRO program.
Setting goals
Goals are the way you win—both short and long term. It's not just about scoring goals in one match, it's also about the goals or objectives that the team sets up for the entire season. This is the vision that they work toward achieving, giving them motivation and structure.
N'golo Kante, a midfielder from the English football club Chelsea, said this about goals:
For a club like Chelsea, we want to win everything, we're going to try and win everything. It's a new challenge for everyone.
All football clubs set up their respective goals at the beginning of the season, whether these include winning the trophy, a particular league, or just some number of matches.
Key takeaways for CRO
Before starting with CRO, it's important to set up goals that can be tracked and measured during the process.
The goals created in an A/B test should align with your business objectives. The primary goal selected will be used then to decide the outcome of the test.
The results of the minor goals that accompany the primary goal can influence the final decision made just after the test has just concluded.
Research and analysis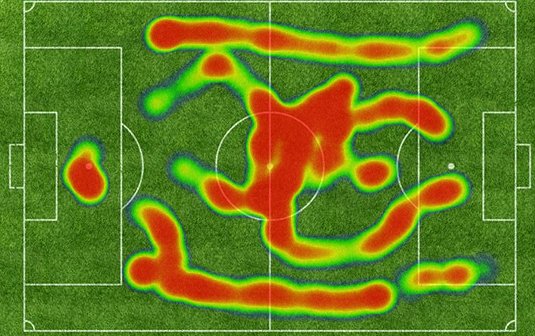 Football leagues get more competitive every year. The stakes are higher, teams are better, and the pressure to win intensifies. With the help of research and analysis by using modern technology, teams are able to plan and prepare better for a football season.
A manager can now watch heatmaps of players' movements on-field. Players can watch recordings of their own gameplay and more. The Guardian refers to this revolution as "datafication" of football.
In their spare time, football players practice on PlayStation to improve their decision-making skills and to become better at their game. Former Italian footballer Andrea Pirlo was even quoted saying this: "After the wheel, the best invention is the PlayStation."
Key takeaways for CRO
After your baseline goals are decided, it's important to research and analyze to inform the strategy for how you will achieve your desired goals.Research and analysis can include reviewing data, looking at competitors, viewing heatmaps, watching visitor recordings, or even conducting on-page surveys that ask your visitors for relevant feedback.

With the help of research and analysis, you can get answers to the following 3 questions:
What do visitors do on your website?
How do visitors behave?
Why do visitors do what they do?
Make a plan
After research and analysis, the next task for a manager is to plan for the season ahead. This includes deciding the squad, tactics, and formations.
Planning is not only limited to preseason. It is a continuous process that goes on during and after the season gets over.
On the training ground and during matches, managers have their diaries out, where they note down observations and try them out in the later part of the season.
Regarding observations, Sir Alex Ferguson, manager of Manchester United for 26 years said this:
I don't think many people fully understand the value of observing, but I came to see observation as a critical part of my management skills. The ability to see things is key or, more specifically, the ability to see things you don't expect to see.
Key takeaways for CRO
As you come across and analyze problems during the research phase, it is important to note your observations. Organize these well in one place. The observations will help you decide which areas of your website to focus on first, the ones likely to have the biggest impact on conversion rates.
The next part of the process is to create a hypothesis from these observations and prioritize these based on their importance. Hypotheses aren't a complicated scientific term, they are simply things you think may be true but aren't proven by data yet. It could be as simple as 'a blue button will attract more clicks than a green one.' Validating the hypothesis is the essence of the testing phase.
Testing your hypotheses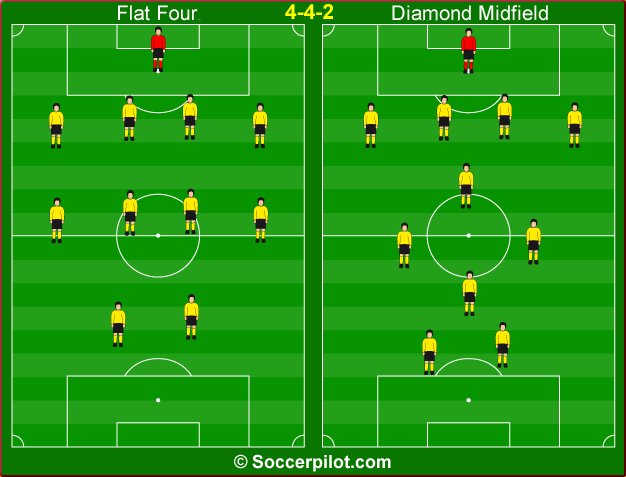 In the picture above, even the same formation (4-4-2) is tested with different positions. Football managers don't get formations right in the first go.
They constantly experiment with their formations throughout the season and ultimately change it to the one in which all the players seem to fit in perfectly.
For example, Chelsea, with their 3–4–3 formation—a much-favored formation in football—won the league.
Within formations, managers also rotate their players. According to football analysts, the key to Real Madrid's successful 2016–17 football campaign was Zidane's clever squad rotation.
Key takeaways for CRO
Don't be afraid to experiment. In fact, make testing the centre of your approach to CRO. Every element of your website can be tested, from colors to text to images.
Testing is not just limited to just A/B testing. You can create combinations of elements on your website and run multivariate tests.
Also, by changing the complete layout of certain pages, you can try out split URL tests.

Learning and deployment phase
Consider the example of Real Madrid's manager Zinedine Zidane who used a 4–3–3 combination in the form of a sharp arrowhead.
He tested different combinations by playing Marco and Morata in a couple of matches but mostly stuck with the trio of Benzema, Bale, and Cristiano (popularly known as BBC) in the front. This combination led Real Madrid to glory in the champions league.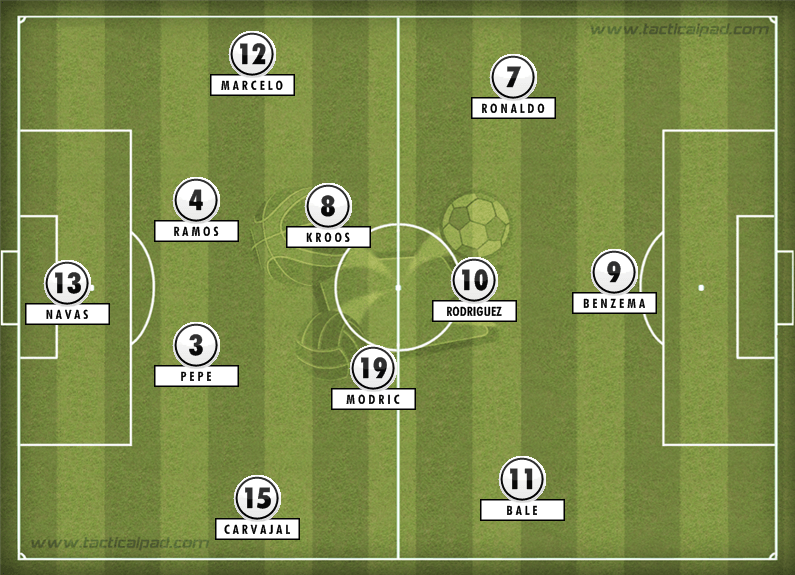 It is importaIt is important to test different combinations and learn from the mistakes to get the formation right in the end. With the combination of a winning mentality and experimentation, you will be on the road to success.
Key takeaways for CRO
It is important to learn from every test, the way a football manager does from every match. The best way to find out your winning combination is to have a well-structured conversion optimization process in place.
After you have successfully found the winning variation, deploy it on the website to achieve your goals.
Parting notes
Next time you're watching a game of football, you'll be able to notice and appreciate the effort that goes into the strategy and preparation before and during the game. And you can bring this approach to your CRO program—with a structure in place you'll be able to increase revenue.